If the moral panics of early 1990s America were driven by the perceived threat of teenage murderers, from the grimy Cinemax-primed salaciousness of Amy Fisher to the public outcry over Oliver Stone's Natural Born Killers—a movie so culturally galvanizing that Bob Dole called it "a nightmare of depravity"—the second half of the decade was all about the threat of teenage sex. The focus centered on who was doing it, who was to blame for it and who ought to be terrified of it.

In film, it was a theme that initially rose up through the indie scene. Todd Solondz's Welcome to the Dollhouse depicted a generation of potty-mouthed pre-teens chronically unable to separate sex and violence, while Larry Clark's Kids was a sweaty, nihilistic horror story of children gone destructively awry. Both were deliberate provocations, as defined by their indecent brown-paper-bag optics as they were their inherent arthouse grunge. But by March of 1999, when Maybelline model and star of Buffy the Vampire Slayer, Sarah Michelle Gellar, was embodying rampant teenage excess in Cruel Intentions—telling her stepbrother that he could "put it anywhere" while proposing an elaborate sex game targeting a J.Crew-sporting virgin—teenage sexual deviance had gone decidedly mainstream.

As the HBO show hits its 20th anniversary, a former sex worker explains why she stopped watching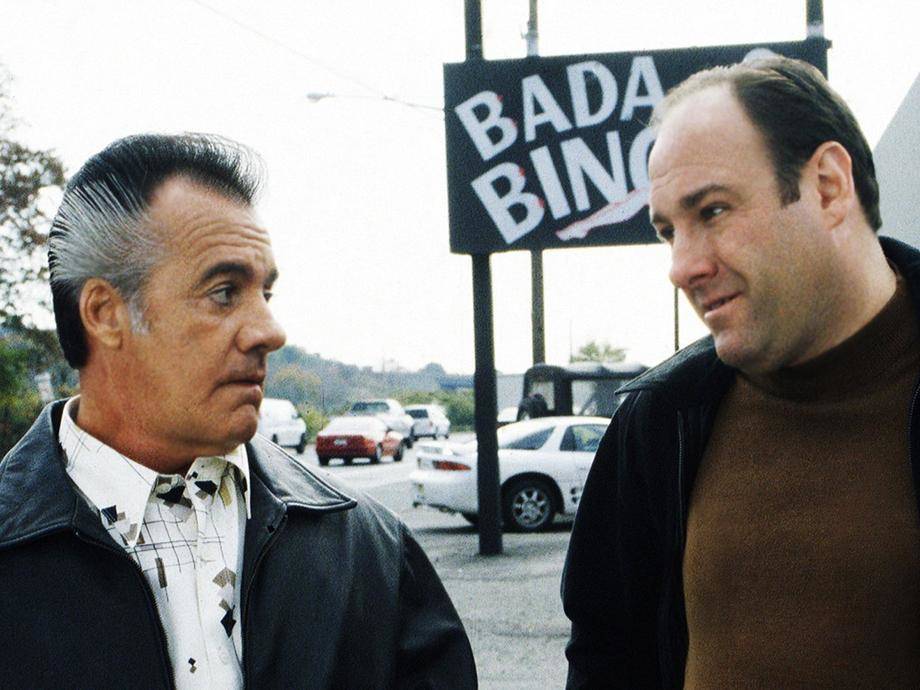 By nature of its era-defining stars and its release date, 20 years ago this week,
Cruel Intentions
is often talked about in conjunction with its nearest siblings on the movie calendar that year. These were often pastel-colored comedies and things with WB up-and-comers in them,
Cruel Intentions
just one of a number of cult teen movies to emerge in the wake of
Clueless
and
Scream
. But while there is a timelessness to many of their high school-set stories, if not the brick phones of them all,
Cruel Intentions
was specific to its era in a way that much of its lineage wasn't, and associating it with the likes of
10 Things I Hate About You
and
Never Been Kissed
does a disservice to quite how radical it was.
Gellar is Kathryn Merteuil, an Upper East Side high schooler with an equal thirst for sex and power, who is engaged in a perpetual tête-à-tête with her sexually voracious stepbrother, Sebastian Valmont (Ryan Phillippe). And after Sebastian spots a virtuous good girl named Annette Hargrove (Reese Witherspoon) talking about the sanctity of her virginity in a personal essay for
Seventeen
magazine, Kathryn suggests a wager: If Sebastian were to successfully deflower Annette before the new school year, he can finally, after years of pining, have sex with her, too. And if he fails, she'll finally get her claws into his prized sports car.
Cruel Intentions
' irresistible blend of soap-opera melodrama and sexual debauchery could only have existed when it did, satirizing of a decade in which both were regularly mangled and distorted into an all-consuming tempest by the tabloid news cycle—particularly when it came to adolescent sex. This was an era in which adults appeared both terrified and titillated by the idea of their children exploring their own sexualities, newspapers perpetuating faux outrage with tales of sex-fueled mixed-gender
sleepovers
, queer
experimentation
in New York prep schools and how Bill and Monica had led to a generation of pre-teens
trading
oral sex in the schoolyard.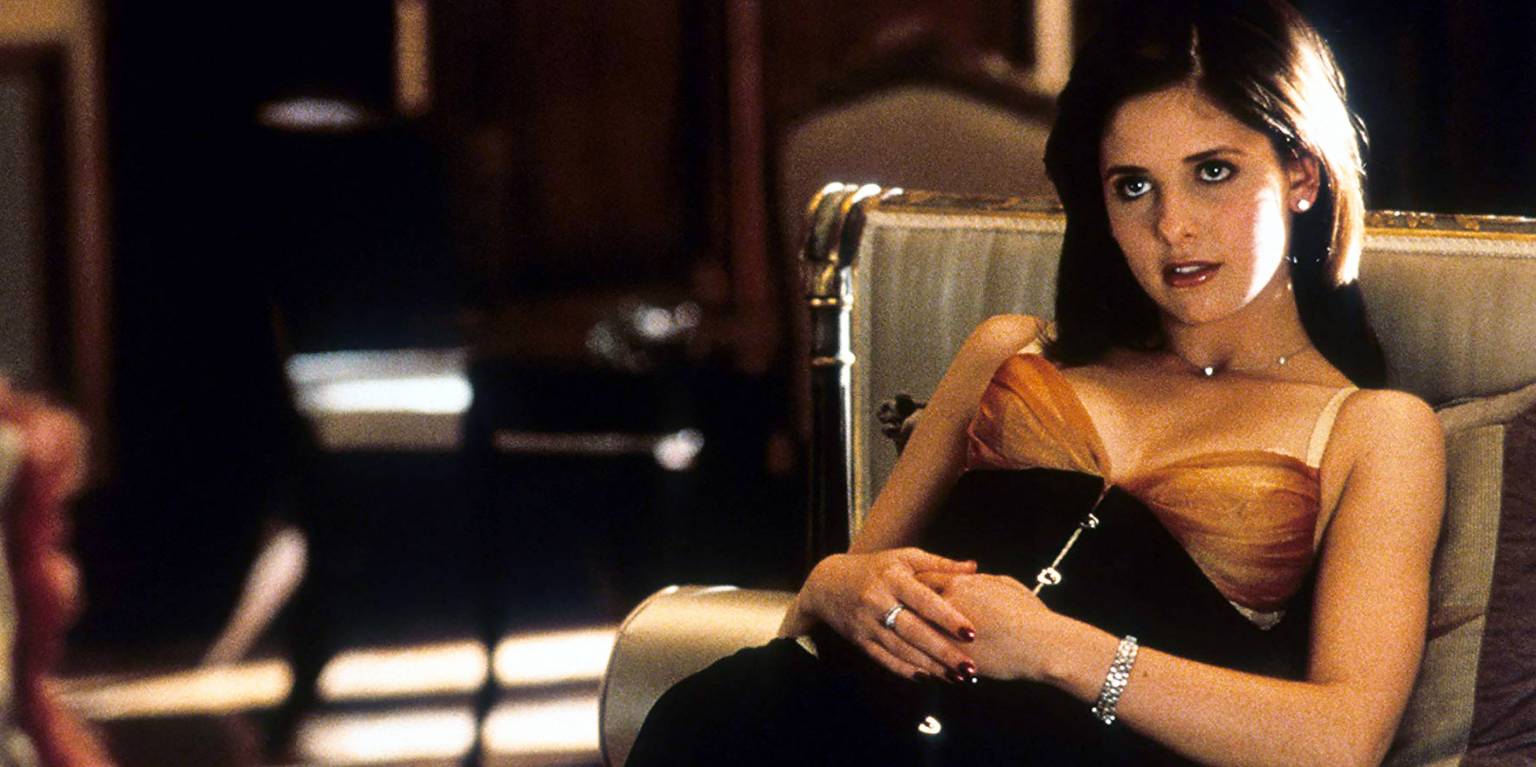 Television was similarly rife with histrionic stories of underage lust. A
report
in 1995 claimed that 21 daytime talk show episodes in February of that year revolved around teenage sex, with hours of Sally Jessy Raphael and Jerry Springer bearing titles that included "Mom, I'm a Teen Prostitute" and "Deadly Erotic Teen Games."
Even
Sex and the City
made casual underage sex the one thing capable of appalling Kim Cattrall's Samantha, after numerous scenes of a trio of 13-year-old girls boasting about all the blow jobs they'd given.
In a cultural climate driven to paranoid obsession by the apparently widespread loss of childhood innocence, parents already guilty about a tendency to dump their children in front of the TV set were regularly encouraged to be terrified by what Hollywood was serving up to their offspring. This included a casual approach to sex, drugs and alcohol; a normalization of naughtier behaviors; or a ruthless apathy toward their peers and their elders.
Cruel Intentions
felt like an inevitably mocking conclusion to such panic. Its cast of characters were kids aware of sexual power, attracted to deviance, reckless with their nastiness and raised on a steady diet of parental abandonment. It was also smart enough to acknowledge the self-involved baby boomers responsible for it ("[My mother] suspects that your impotent, alcoholic father is diddling the maid," Kathryn snarks at one point), play its scenes of carnal subterfuge as comedic and avoid the generic sex-shaming so much of the deviant-young-people subgenre loved to embrace.
Cruel Intentions suggests a world in which sex-shaming is a product of regressive social conditioning, its villains eager to still perpetuate it and its heroes embracing a sexual freedom devoid of judgments or repression.

But most enjoyably, its relaxed depiction of teenage sex felt like a sea change and a direct rejection of a decade of alarmist messaging. Unlike the icky, "parents beware" optics of Kids, or the vaguely unpleasant "teen temptress" movies of the post-Basic Instinct era, this was a resolutely sex-positive studio movie dominated by young people. Shock was absolutely on its mind—putting the cast in school uniforms only after we'd seen them indulge in cocaine and prolonged sexual manipulation was absolutely a deliberate choice—but it was also remarkably free of judgment. For the first time, a big studio movie was treating adolescent sex not as goofy or gross-out, or weirdly chaste and artificial, but as valid, fun and gloriously cool.

Watched today, the film's politics are unusually progressive for its era. The gratuitous voyeurism of Gellar and Selma Blair's iconic Central Park kiss is nicely balanced by the lengthy shot of Phillippe's then-inescapable 1990s buns later on, while it makes effort to cover all bases when it comes to sex. The traditionally swooning and Hollywood-ized relationship between Sebastian and Annette, complete with Counting Crows accompaniment, nicely satisfies the romantic diehards in the audience, but the fling between Cecile (Blair) and her music teacher, Ronald (Sean Patrick Thomas), is endearingly carefree and non-dramatic for a tale of first love and infatuation. Joshua Jackson's Blaine is also the rare gay character in a teen movie permitted to be just as crude, sexually active and less-than-saintly as his heterosexual peers.

Likewise, Kathryn is the film's villain not because of her sexuality, but because of her appetite for destruction and casual racism—so much that, unlike the She's All Thats of the world, Cruel Intentions hasn't aged poorly. And its most memorable line of dialogue is also its most astute, with Kathryn condemning a society riddled with misogynist hypocrisy. "God forbid I exude confidence and enjoy sex," she blares at one point. "Do you think I relish the fact that I have to act like Mary Sunshine 24/7 so I can be considered a lady? I'm the Marcia fucking Brady of the Upper East Side, and sometimes I want to kill myself."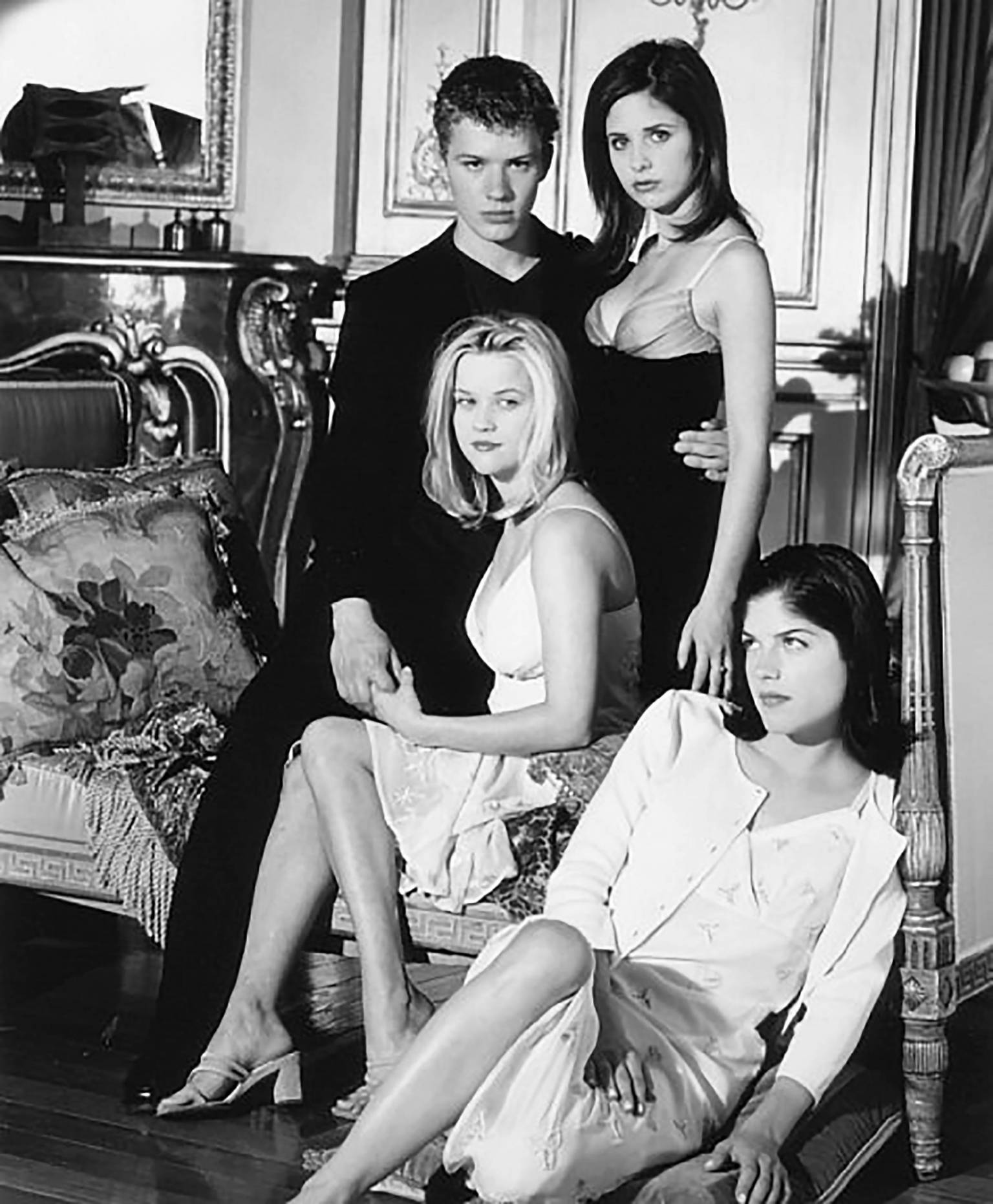 Cruel Intentions
suggests a world in which sex-shaming is a product of regressive social conditioning, its villains those eager to still perpetuate it and its heroes the ones willing to change, or at least embrace a sexual freedom devoid of judgments or repression. The fact that it was so high-budget, so saturated by stars of the era (hell, even Tara Reid makes a cameo) and so respectful of teenage sexual desire in all of its multitudes made it feel like the beginning of something, both in terms of cinema, but also in terms of society at large. That it wasn't is particularly heartbreaking.
In its immediate aftermath, culture's attitude to teenage sex began to shift once again. Whereas
Cruel Intentions
leaned into a world of unserious, unapologetic sexuality when it came to young people, the way we talked about
the likes of Britney Spears
and Jessica Simpson helped birth an era reflective of the complete opposite. Spears, to her credit, always insisted upon her own autonomy when it came to her imagery, rejecting sleazier readings of her lyrics or her dance routines. But she still came to represent an uneasy new relationship between innocence and hyper-sexualization—her role in pop culture provocative and sexual, but her interviews stocked with talk of remaining a virgin until her wedding day.
Through all of this, teenagers were still having sex, but so much insistence on the importance of virginity and abstinence (and the purity-ring movement that came later via the likes of the Jonas Brothers and Jordin Sparks) made it inherently dirty and more illicit. This meant essentially all the damaging tropes that
Cruel Intentions
sought to deconstruct. Just months after its release, production on a proposed TV adaptation of the movie, starring a then-unknown Amy Adams in the Kathryn role, was abruptly pulled by Fox Television during the shooting of its third episode, allegedly when Rupert Murdoch's wife got word that a scene would feature a teenage girl having an orgasm while horseback riding. The revolution, quite literally, would not be televised.
While nothing quite captures the same sex-positive energy and decadent cool of Gellar, Phillippe, Witherspoon and Blair plotting kinky misery while lounging around Manhattan townhouses, the tawdry upper-class aesthetics of
Cruel Intentions
can be found today in reruns of
Gossip Girl
and a couple of different incarnations of the Real Housewives—all prep schools and coke, socialites and sex scandals. But its legacy should have been more than that, ground zero for an era of progressive change and a greater understanding of sexuality in the mainstream. Instead, culture largely returned to that irritating comfort zone of confused messaging, ingrained misogyny and weird sexual politics in its wake, leaving
Cruel Intentions
a fluke. Albeit one with incredible cult appeal even 20 years later, but a fluke all the same.
Now the longest-running medical drama, the ABC show doesn't get enough credit for its take on sex