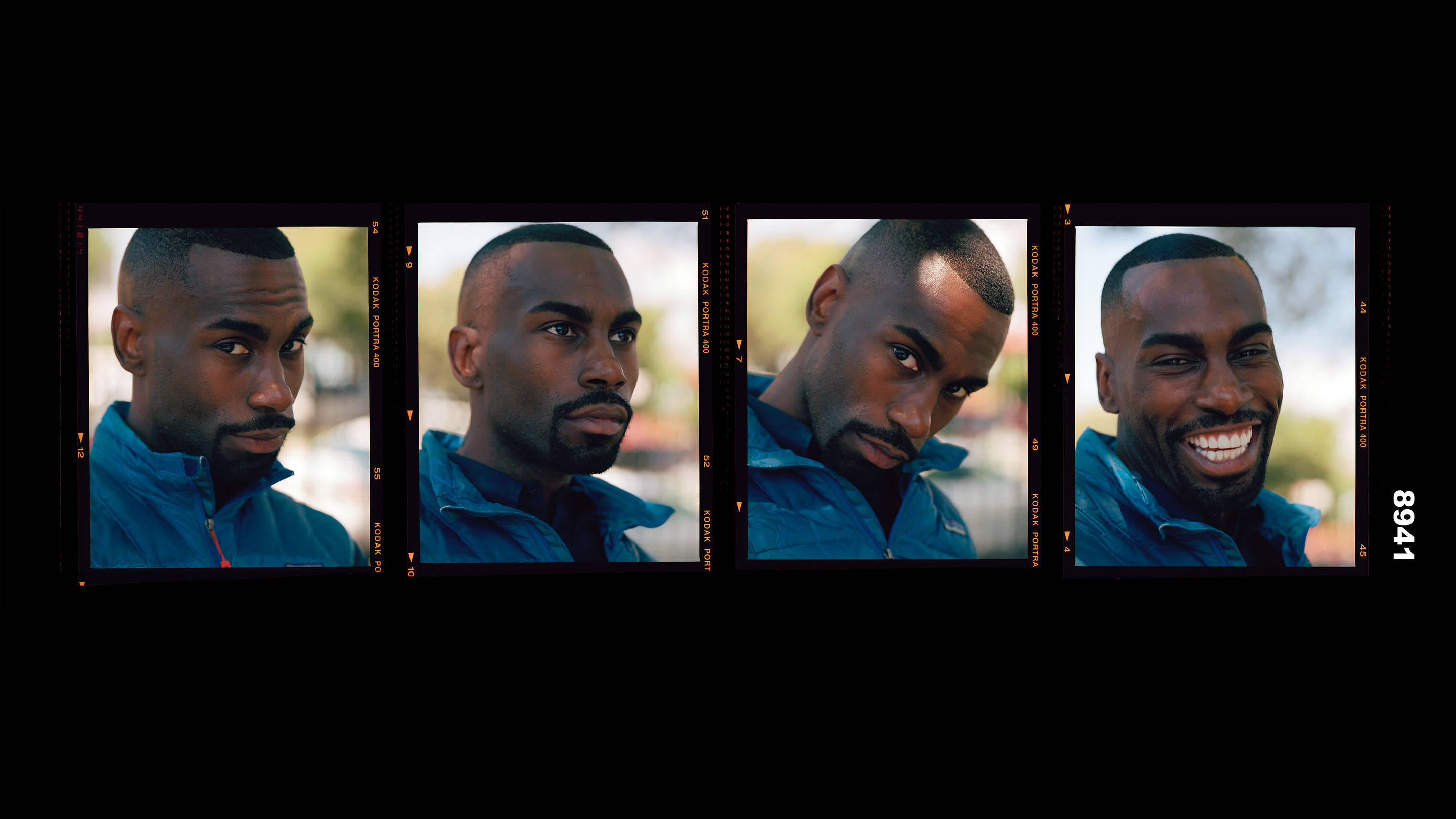 Making the Hard Case For Hope
As told to Anita Little

Published on

August 31, 2018
When I made that nine-hour drive to Ferguson, Missouri four years ago, I didn't really know where my head was at.

It had been a week since Michael Brown, an unarmed 18-year-old black male, was killed there by white police officer Darren Wilson. After watching the chaos unfold on television and Twitter, I got off my couch, jumped in my car and headed to Ferguson to join the growing protests. Within moments of arriving, I was tear-gassed. I just remember thinking I would do whatever I could, give up whatever I could, to prevent what happened to Brown from happening to anyone else. I eventually relocated to Ferguson full-time, quitting my job as a public school administrator and emptying my savings account. In those early days of organizing, I found my path.

A lot of people forget we were demonstrating in the streets for 400 days. That's a long time. People gloss over that when they talk about Black Lives Matter, and that's dangerous because it hides the spirit and the energy that started these protests in Ferguson, across the country and around the world. It erases the uniqueness of the phenomenon: A group of regular folks came together and decided to rise up against the terrorization of their communities.

Now that the world is a little bit slower and I'm not out in the streets organizing every day, I look back and recognize just how many decisions I made in good faith in 2014. I've been able to spend more time reflecting on what I could have done differently and what I've learned.

A sermon I heard not too long ago resonated with me: The preacher said that if you share your story too early, people will see only the pain and not the purpose. If I had written a book two years ago, it would simply have been a play-by-play on the protests. Now I'm at a point where I can see the larger themes surrounding the movement. I can more easily connect the dots across cities and across the years in a way I wouldn't have been able to a few years ago. So it felt like the right time to put this narrative down. The result is On the Other Side of Freedom: The Case for Hope.
Despite losing, I'm not ruling out an eventual return to politics. We need to make sure the right people are in these powerful roles.

Four years ago I would have said
the problem with police was bad people making bad decisions
. Now I understand that there's a layer of laws that protect the police. The problem is systemic and entrenched, but because of the increased capacity for data collection on police violence, today we can do a better job recognizing and addressing it. We have more reliable data on the frequency and nature of violent police encounters, and so we're better able to formulate solutions through initiatives like the
Police Union Contract Project
and Campaign Zero that push for greater accountability. Instead of just knowing that the system is stacked against people of color, we know how the system is stacked against us, which allows us to pinpoint the harmful policies that need to be uprooted.
People often criticize those who work within the system to bring about significant change, but I feel there is value in coming at these problems from both ends. When I ran for mayor of my home city, Baltimore, in 2016, a lot of people were outraged because of this pervasive idea that all meaningful activism happens outside the system. I was forced to justify my decision over and over again. (This was before Donald Trump became president; today it seems like everyone is running for office, and if you aren't, then you're a punk.) Despite losing, I'm not ruling out an eventual return to politics. We need to make sure the right people are in these powerful roles. For now, I feel I have a bigger influence outside politics, thanks in part to my podcast,
Pod Save the People,
and to Twitter.
SWIPE RIGHT: RELATED STORIES
Twitter is an incredible platform, and during those days in Ferguson it saved our lives by allowing us to communicate around the police, beyond their grasp. Social media was really the only way for people outside Missouri to witness what we were witnessing, so I don't know where we would have been without it. But despite Twitter being a place where you can get a lot of information, I'm not sure it's the best place to process information, which was my motivation for starting the podcast—and ultimately for writing a book. I wanted the public to gain a new way of thinking about pressing social issues such as
mass incarceration and over-policing
. I wanted to create tools for those who are hungry to enter
social justice activism
and community organizing—tools that would make them better at the work.
Something I felt compelled to tweet in the early days of the movement, particularly after a tough time out in the streets, was "I love my blackness. And yours." Throughout everything, that remains a monumental message to me. I'm saying it as much to the world as I'm saying it to myself. Love is what actually sustains us every night. We understand that this world can be better, and we're going to do something about it.
DeRay Mckesson's
On the Other Side of Freedom: The Case for Hope
is out September 4 from Viking; find him on
Twitter @deray.