Are you a person who's grown tired of your preferred sexual partner? Done with the talking, the cuddling, the late-night booty calls and constant barrage of dick pics? Are you done with the human experience, but still want that sweet release of the perfect climax? A come so delicious, it shakes you to your core and leaves you sweaty, sore and gasping for breath. If so, then Ducati's Panigale V4 S super-bike, a machine that gives the rider an orgasm on-demand, may be right for you.

Please consult a doctor before starting the Ducati Panigale V4 S.

Something comes over you when you first twist the Ducati Panigale V4 S' throttle. Something inhuman, monstrous, a feral ferocity that edges you closer to finishing too soon. The superbike harnesses a bolt of almighty lightning and gives you a deliciously manic case of Tourettes as issuances of "Good, God," "Yes, don't stop," and "Spank that ass! Spank it!" spout from your mouth. You lose your ability to think critically. The only thing on your mind is to enjoy each wave of ecstasy, and never get caught by the police. It wants to be bad and you to be bad along with it.

Ten minutes riding the Panigale V4 S is all you need to understand these truths. Just ten minutes of wondrous screaming and generous doses of full throttle are all I needed as I weaved my way through the listless Los Angeles traffic and graciously received the Panigale V4 S' apocalyptic harmonics. I instantly fell into a deep and profound lust. And that's in no small part to the Ducati's ear-shattering engine note. When I asked what friends thought of its vocal pitch, they compared it to the rarest of supercars and long-forgotten racers. Personally, the Panigale V4 S sounds like a lunatic slapped a roots-type supercharger to the top of the yowling V10 of a Lamborghini Huracan: a pissed-off howl accompanied by the whining, crying of a supercharger.

You pull up on its bars like a dominatrix with her reigns, it pops its front wheel up and bares its naked underside to the world.

Ducati's new engine—the first for its Panigale range to ditch the brand's historic use of a twin-cylinder architecture for the Panigale V4 S' four-cylinder—cannot be bettered. Its 15,000rpm redline seems insurmountable. And, oh boy, does it tingle all the right spots. Your ears, your heart, your loins. When you finally work up the courage to penetrate deeper and deeper into the sum total of its forward onslaught, fully unleashing the 214 horsepower, sweet Christmas, does it entertain. Downshift, crack the throttle, pop a wheelie and the world becomes a stream of colors, lights, agape mouths and jealous onlookers who've likely soaked their undergarments.

A pure straight-line megalomaniac, though, the Panigale V4 S is not. In fact, this Ducati is effectively a lightly tuned, street-legal, less-murderous iteration of the brand's ready-to-race MotoGP entry; boiled down, it's a race bike with headlights and a more comfortable saddle. That said, the Panigale V4 S' tarmac voracity begs you to push the limits to which you normally lean, whether that's in the canyons, on sweeping on-ramps and most of all, at your local race tracks. You'll edge ever nearer to the pavement's grating surface, doing your best impression of those MotoGP racers as each successive turn finds your knee scraping the ground in an ever-tightening arc.

And while others would throw around the word "telepathic" — a word used all too often in auto and motorcycle articles, usually denoting that a car or motorcycle's steering is direct, substantively heavy and feels right for the machine — when I first leaned the Panigale V4 S through the Californian mountains, that word sprang to mind. "Had I actually found something worthy to be labeled telepathic?" I asked myself. I answered back firmly with a "no," as my description evolved with each turn rapidly being relegated to the past tense. Ducati didn't invent a machine you can steer with your mind. Rather, the Italians developed a motorcycle that bonds to your skin, bones and soul.

Ducati's Scrambler Icon is a new kind of ride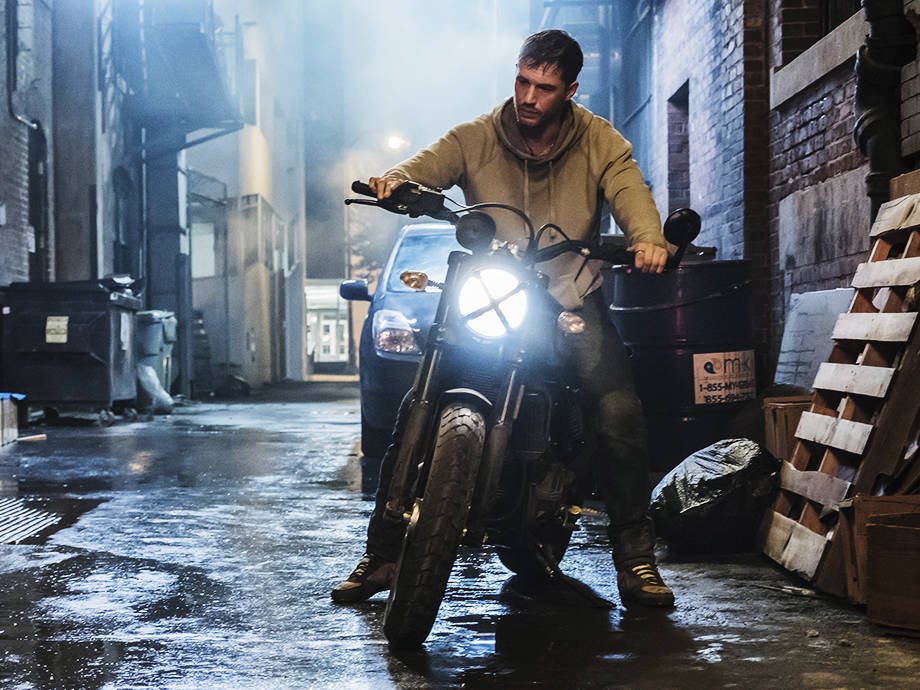 Carving corners, you learn that there's no separation, no space between your pelvis and the Panigale V4 S' seat. Just a single entity coupled together via your arms, legs, hips and mind. A true beast with two backs. Just you and the Panigale V4 S in perfect unison. The Panigale V4 S reacts to your smallest and most nuanced of muscle movements. You twitch left, it twitches left. You lean right, it leans rights. You pull up on its bars like a dominatrix with her reigns, it pops its front wheel up and bares its naked underside to the world. For my time in the canyons, the Panigale V4 S became a red blur making all who slowed my forward momentum move to the side and bear witness to the Ducati's speed, dexterity and spine-tingling exhaust. If only I had the money and garage space.
Straddling the Panigale V4 S, it feels as if the Ducati's personality blends the sexual undertones and melodic chorus of Janelle Monae's "Yoga" and the overt and deeply satisfying, bombastic bars of Run the Jewels' "Love Again." A song with the tempo of sex and passion, the Panigale V4 S is a machine with no equal. I say this sober, at least mildly so, too. Ducati has created a motorcycle for which I'd gladly give up all four-wheeled exotica. All the McLarens, Bugattis, Ferraris, Porsches, Paganis and Lamborghinis. For this relatively inexpensive, (at least compared with million-dollar supercars) $30,000 motorcycle, I'd give up the dramatic angles, the high-flying wings, the six-speed manual transmissions, V12 sonatas and everything else that makes super and hypercars special.
This Ducati is an addictive force. The perfect climax. So good, all others may just be ruined forever as the Panigale V4 S is a machine that'll cause riders to take stock of their human relationships. Of course, I'm not going to be leaving my wife of 12 years any time soon. But if she ever wakes up and realizes that she's entirely too good for me, which is the absolute truth, I may just be swearing off women totally and shacking up with this taught Italian siren. Or in the Ducati's
native tongue
, "Dimmi come ti piace scopare." I'll let you do the translation.