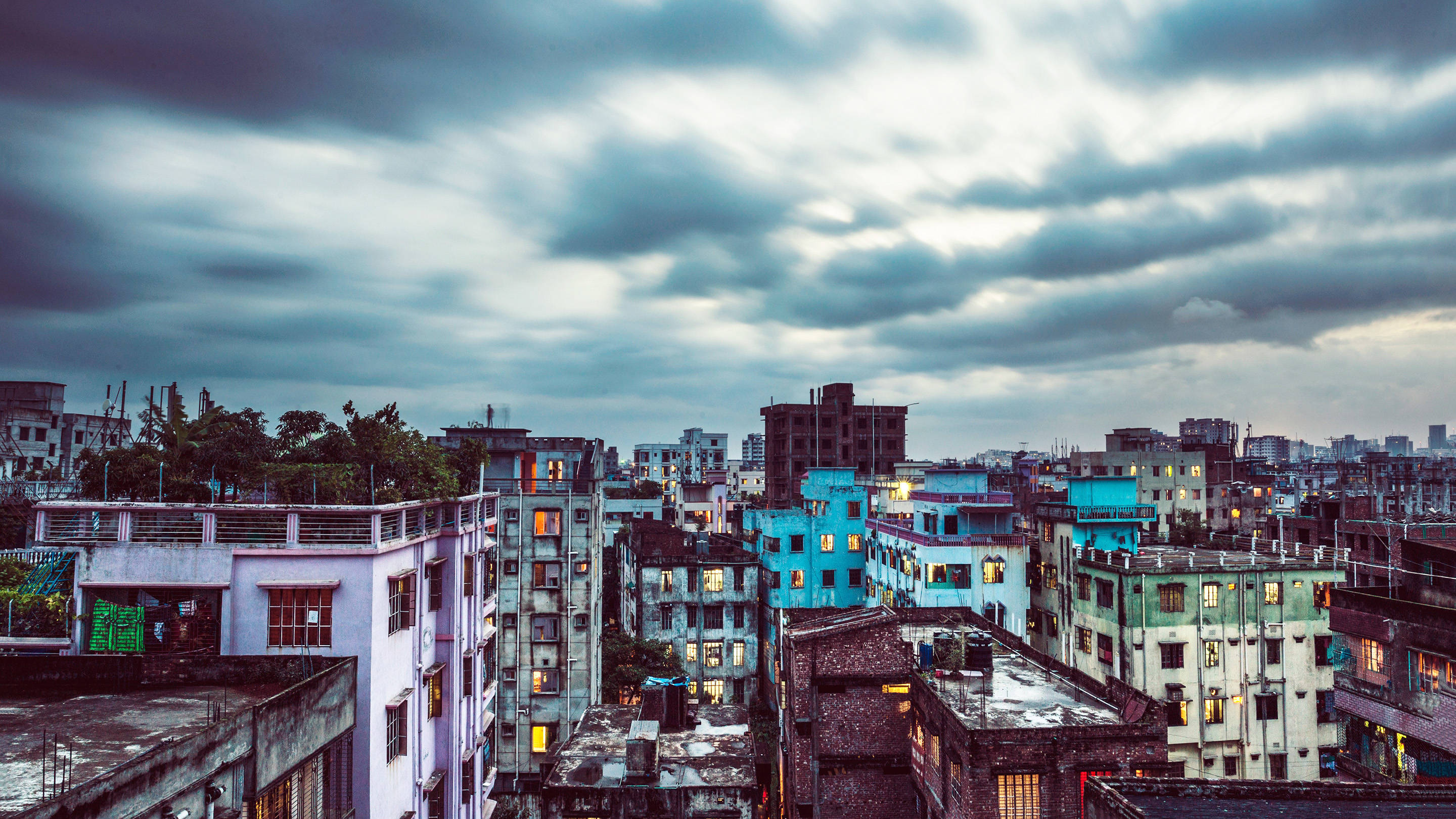 Fighting For Freedom of Speech in Bangladesh's Capital
Written by André Naffis-Sahely

Published on

November 19, 2018
Everyone warned me to avoid Bangladesh. Regardless, there I was at departures, nervously awaiting my second flight, at New York's John F. Kennedy Airport. Eighteen hours later, I landed at Shahjalal International Airport in Dhaka—the capital and largest city in the south asian country—eager to attend the 2017 edition of the city's Literary Festival. As I waited for the other invited writers to join us at arrivals, I glanced out at the the impenetrable tangle of buses, bicycles and auto rickshaws crawling along. "How many people would actually show up?" I thought to myself. It was a fair question given that over the past five years, several dozens of writers, journalists and activists had been harassed or jailed in the region, caught between an increasingly authoritarian state machine all too willing to oppress them and bands of religious terrorists out for their blood.

While the Dhaka Literary Festival (DLF) had been up and running since 2011, the organizers are no strangers to sudden cancellations and in 2015, 19 participants had dropped out of the festival in response to the slaying of five Bangladeshi secularists that year (including Avijit Roy, a blogger who'd been murdered while visiting a book fair with his wife). The 2016 edition of the festival had unfolded under even worse circumstances: In April of that year, a law student had been hacked to death by Islamists at a traffic junction in Dhaka, and July had seen a group of gunmen open fire on a bakery in the upscale neighborhood of Gulshan, killing 29 people (including many foreigners, most of whom were from Italy and Japan).
Writer and DLF co-director Ahsan Akbar reminisces in a memoir published in
The Spectator
that, although a few participants had dropped out of the 2016 festival, the organizers' faith in keeping the show going had been rewarded by the presence of Nobel Prize-winning writer Sir Vidiadhar Surajprasad Naipaul TC (better known as V.S. Naipaul), who was wheeled onto the stage. As Akbar describes, Naipaul reminded his numerous colleagues and admirers that succumbing to fear is never an option in trying times, despite the temptation to do so. The security risks posed by the attacks had nonetheless forced the DLF organizers to take rather extreme precautions, as one of the other guests, Garga Chatterjee, later recalled when he described finding a pink note waiting for him on his hotel pillowcase forbidding any exit from the festival's hotel grounds.
In light of the chaos, it is understandable that family and friends were opposed to my next travel destination—and that's with my usual controversial destinations in mind. As I'd often done in the past, however, I muted their concerns and maintained a solidly unruffled attitude—one at least partly motivated by the fact that I had grown up in highly
censored Abu Dhabi
, where the government never released accurate temperature readings during the summer to keep its guest-workers laboring in unsafe conditions. As a result, I had grown up assuming true freedom of speech didn't really exist anywhere—and that anyone willing to oppose that reality would be placing their lives at risk.
A crucial element of this Bangladeshi merry-go-round of power and persecution has been the willingness of both parties to pass draconian legislation designed to silence any opposition to them.

In contrast, the 2017 edition of the Dhaka Literary Festival appeared as though it might be held under slightly less dramatic conditions than on previous occasions. Despite the relatively quiet political situation within the country, more than half a million Rohingya (members of Myanmar's persecuted Muslim minority) had been terrorized into fleeing across the border into Bangladesh by Myanmar's government forces within the festival's three days—an act that the United Nations High Commissioner for Human Rights later termed "ethnic cleansing".While reporters beamed images of the swelling Rohingya refugee camps in Bangladesh to the rest of the world, the Dhaka Literary Festival kicked off into high gear when the Indian journalist Jyoti Malhotra alerted the audience to the disappearance of Mubashar Hasan. The Bangladeshi university professor who had researched radical Islamic extremism in the region had been abducted just a few days prior to the festival's commencement. A relatively inauspicious beginning, one could argue, but one that made being there feel all the more necessary if only to bear witness to the travails of a country whose future had looked far more promising only a decade earlier.

After all, despite becoming a byword for catastrophe in Western media outlets since achieving independence in the Liberation War of 1971, the 2000s saw Bangladesh achieve growth rates three times higher than the average European country, with most indicators—education, agriculture and life expectancy—painting a far brighter future for the country than many had previously imagined.But while Bangladesh's economy boomed, the secularists of the Awami League and the religious nationalists of the BNP took turns being in power and exploiting the state's resources to plague and harass the out-of-power opposition. Pockets of violent created resentment on both sides over the past two decades, leading to hundreds of cases of bombings, stabbings, murders, kidnapping and acts of wanton destruction perpetrated against both secularists and Islamists. Much of the violence reported overseas, however, has been inflicted chiefly on progressives and secularists, which seems unsurprising since as Reporters Without Borders have noted, while Bangladesh is "officially secular", it is generally considered "a bad idea to criticize the constitution or Islam".
In such a polarized environment, arriving at the unadulterated truth is almost impossible.

A crucial element of this Bangladeshi merry-go-round of power and persecution has been the willingness of both parties to pass draconian legislation designed to silence any opposition to them. In fact, on October 8, 2018, President Abdul Hamid signed into law the new Digital Security Act, which criminalizes the defamation of government officials, making it easier for the Bangladeshi government to prosecute journalists.
And while the liberty afforded to suppressed voices by the internet revolution created a number of online publications able to exercise a greater level of free speech—Avijit Roy's blog
Mukto-Mona
( or
Freethinkers
) being a perfect example. It also meant increased scrutiny for Bangladesh's secular voices, making it possible for the extremists to monitor their activities and even their movements, as happened to Roy himself, who was harassed on Facebook and threatened with murder before eventually being murdered in front of impotent police. As a result of bills like the Digital Security Act, the space for free speech in Bangladesh has been drastically reduced, with the 2018 World Press Freedom Index ranking Bangladesh 146 out of 180, just one place ahead of cartel-crippled Mexico. Further, the index reported that "media self-censorship is growing [in Bangladesh] as a result of the endemic violence against journalists and media outlets."
---
In such a polarized environment, arriving at the unadulterated truth is almost impossible. Still, what appeared decidedly clear during my trip in 2017 was that while Bangladesh's recent tumultuous history— a loop of violent outbursts, ineffectual crackdowns, tense lulls and fierce re-eruptions—initiatives like the Dhaka Literary Festival have not only increased the number of venues available to freethinkers in Bangladesh, they have also provided the country's capital with one of its few opportunities to consider problems and solutions on an international scale.
Notwithstanding the dramatic buildup, my trip proved almost unimaginably uneventful. The
security escorts
felt unnecessary and this time, there was no pink note waiting on anyone's pillow. Although advised against it, I strolled the streets at various times of day and night without any repercussions and found only friendliness or curiosity. During those five days, I read my poems about life in the United Arab Emirates in front of enthusiastic audiences—many of whom, I was later told, had family or friends who worked there—and then gave a couple of lectures in Chittagong in the south of the country, close to the border with Myanmar. I came to realize on both my flights that I was the only white person on the plane who wasn't a journalist heading to document the expulsion of the Rohingya, which the DLF's organizers, led by the novelist K. Anis Ahmed, protested via a heart-broken, eloquent statement, which I was more than happy to sign.
More Like This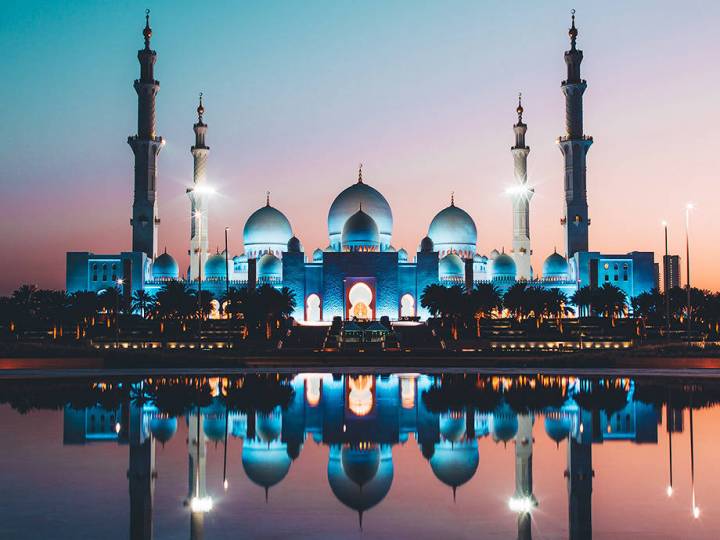 Playboy visits Dubai and discovers its not-so-secret sexual side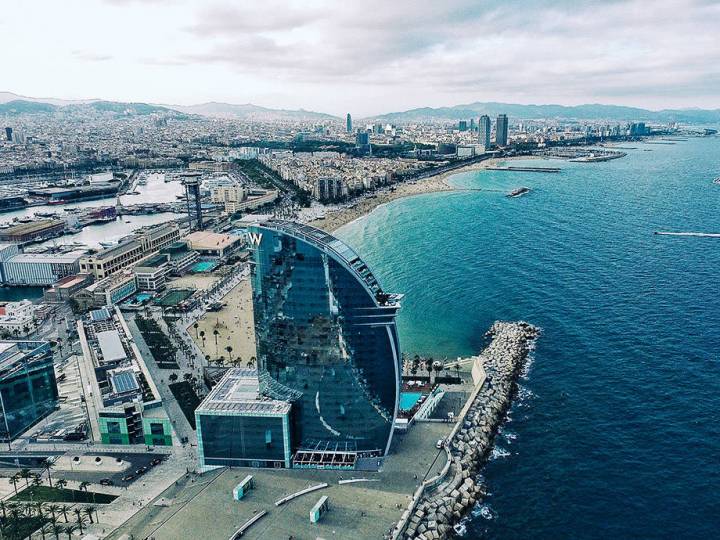 Visit the Spanish region, called Catalan, a year after achieving its independence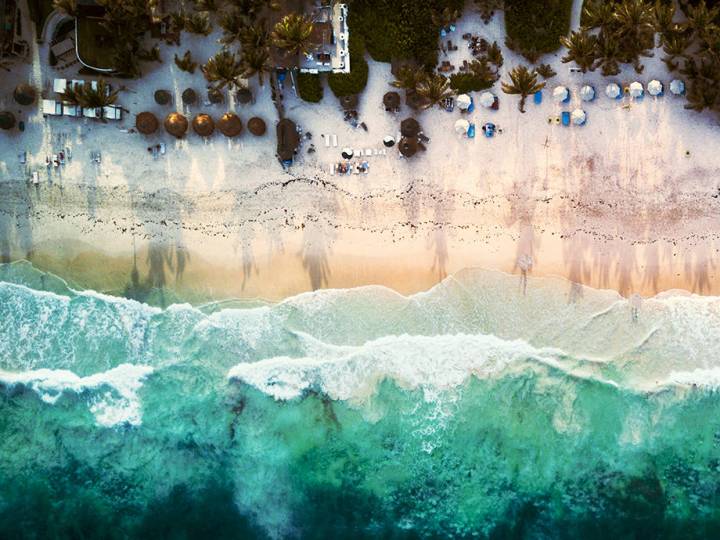 Playboy goes on a journey to the beaches for kayaking and a reminder of our affect on the planet
While I was unable to attend every reading or discussion I would have liked, as I paced around the leafy grounds of the Bangla Academy, where the festival is held each year, I was struck by the enthusiasm of the thousands of young attendees who seemed to leap from one event to the other. This image provided a stark contrast to many Western literary festivals, where big-draw names often end up reading their work to a handfuls of greying heads. This was an incredibly comforting sight.
Nowadays, far too many countries around the world find themselves precariously close to the
turbulence Argentina experienced
during its Dirty War (1976–1983), when thousands of 'desaparecidos' were vanished by a paranoid police state, or to the seemingly interminable assassinations of journalists in Mexico's ongoing Drug War (2006 – ). If left unchecked, it is not difficult to see Bangladesh—or anywhere, for that matter—slide further into this sort of chaos, which is why it would be wise to remember the words of writer Christopher Hitchens, who once remarked that "wherever the light of free debate and expression is extinguished, the darkness is very much deeper, more palpable, and more protracted. But the urge to shut out bad news or unwelcome opinions will always be a very strong one, which is why the battle to reaffirm freedom of speech needs to be refought in every generation."
The light Hitchens described was amply in evidence in Dhaka, no doubt fostered by the warmth and earnestness of the DLF's co-directors, all of whom are accomplished artists in their own right. And in the end, it was clear that the generosity of our hosts and audiences filtered through to many of us, as proven by the Sri Lankan novelist Anuk Arudpragasam, whose novel
The Story of a Brief Marriage
(Flatiron/Macmillan, 2016) was awarded the $25,000 DSC Prize for South Asian Literature towards the festival's close, and who promptly donated a third of his winnings to NGOs assisting the Rohingya. Nevertheless, alongside other writers, on leaving Bangladesh I couldn't help but think that I was leaving behind embattled intellectuals whose futures perhaps looked more uncertain than ever. That being said, Dhaka's youth as I came across them during my brief stay appear well poised to fight that generational battle to reaffirm their freedom of speech—and I fancy their chances of winning.