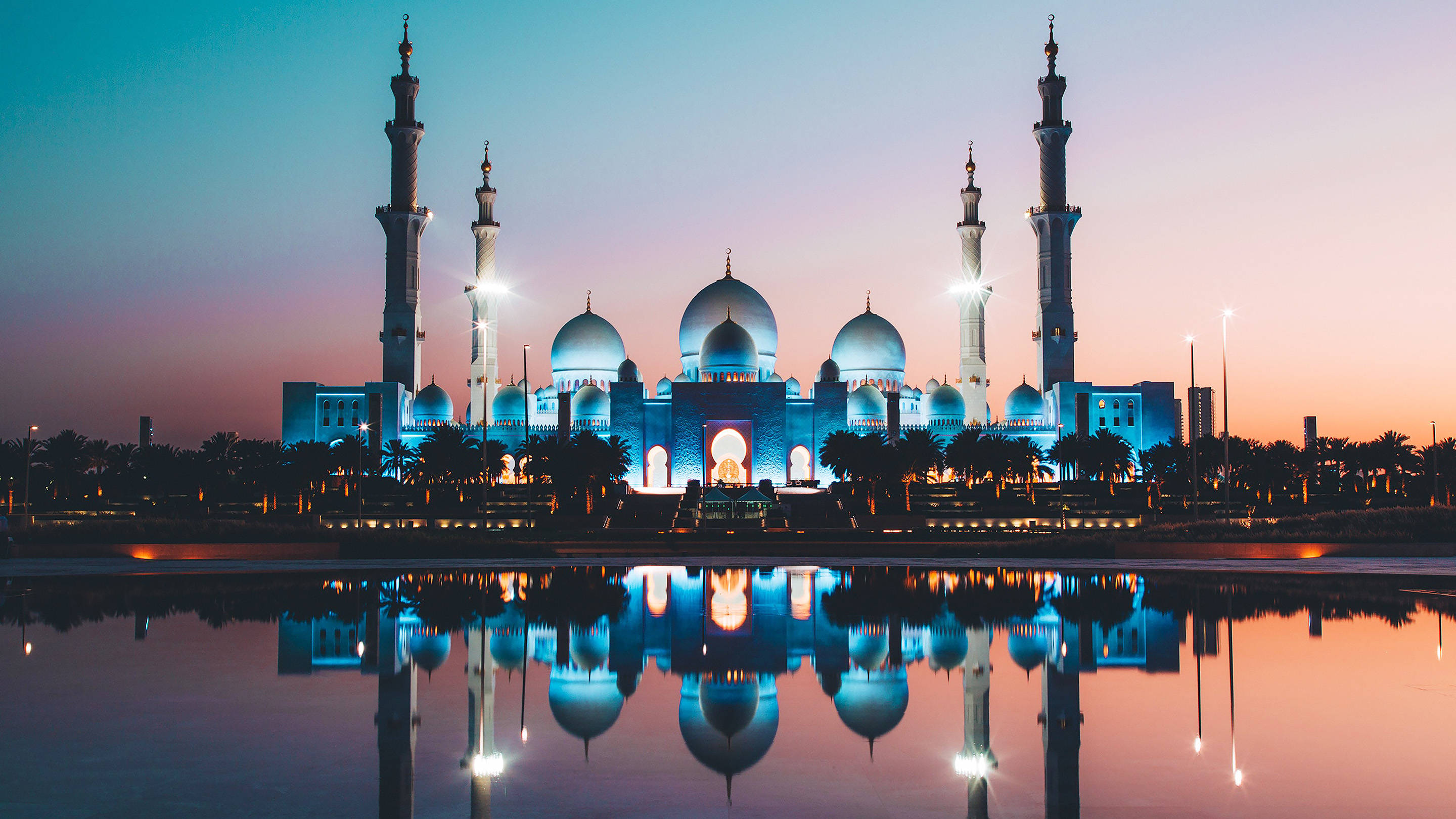 The Erotic Arab Emirates
Written by André Naffis-Sahely

Published on

August 30, 2018
It was November 2012 and I had just arrived in Dubai after an eight hour flight from London. Although I had grown up in the United Arab Emirates, that day I was merely passing through, and I had a few hours before catching my next flight. I went in search of a drink and soon found myself in a multi-story, racially themed brothel camouflaged as a series of hotel bars.

The impossibly jolly Ghanaian bouncer had asked me at the door, muffled by the blasting music spilling out: "Which kind of ladies do you like?" I was taken aback, but it didn't take long for the mystery to lift. In the basement, where the All-Star Filipino House Band played their Bryan Adams covers, a large crowd of Chinese prostitutes in their shiny sleeveless dresses squirmed uneasily in their seats under bright blue lights, nervously eyeing the older Indian businessmen leering at them through their whiskers.

The next flight of stairs led to a floor of Uzbek women, while the top floor belonged to a modest group of Russian prostitutes. It struck me that this erotic pyramid was a perfect metaphor for the UAE's racial politics: East Asians at the bottom, followed by girls from the Central Asian Stans, and whites on top, the prices rising the higher one climbed. All were kept neatly separate, of course, in the tradition of informal apartheid the Gulf, ruled by petroleum currency, have mastered. The bar complex was situated in a four-star hotel in Dubai's Al-Karama neighborhood, tucked behind the historic district of Bastakiya, where the creek winds its U-shaped way into the sea.

Lily approached me as I was served my first draft. She was quick to explain that she wasn't a working girl. She had been in Dubai for four years and unlike many of her friends, she was keen to stay. Although she worked as an assistant manager in a retail store and earned a decent wage by the city's standards, around $300 a month, she had taken to dropping by the bar once or twice a month to pick up a trick. She was negotiating a renewal of her three-year residence visa with her Emirati sponsor and needed the extra cash.

I had never visited an establishment that mirrored the UAE's true face quite as faithfully as that hotel in Dubai, but it had not been the first time I'd encountered the UAE's pioneering prostitutes. That would have been impossible. Over the years, the UAE has consistently attempted to appear as family-friendly as Disneyland even though its Federal penal code is impressively draconian. So-called offenses such as adultery, unmarried cohabitation, kissing in public, being gay or giving someone the finger can lead to immediate deportation, prison sentences and hefty fines, but while prostitution itself is punishable by prison terms of up to five or ten years, it is available and rarely prosecuted, which is certainly bizarre for an orthodox Muslim country.

Massage parlors are ubiquitous and if even half the stories I've heard over the years are remotely true, orgies are routinely held in pleasure villas dotted along the coast, along with sex parties under the stars in the desert.

Tourists, expatriates and Emiratis alike can buy sex in the country's thousands of hotels and those eager to avoid public scrutiny may also find it in hundreds of informal bordellos in private apartments, or in the small businesses that act as fronts for this trade, including countless beauty and hair salons. Massage parlors are ubiquitous and if even half the stories I've heard over the years are remotely true, orgies are routinely held in pleasure villas dotted along the coast, along with sex parties under the stars in the desert. A great deal of such activity also takes place online, especially message boards and social media networks—which explains why the UAE government passed a Cybercrime Law in 2012, Federal Decree Number 5, to criminalize the sharing of "pornographic materials."

The UAE's creation myth, as put forward by government mouthpieces, affords some clues as to the country's curious relationship with sex and prostitution. The myth is centered on Sheikh Zayed, who ruled the UAE from 1966 to 2004, and who led his people out of miserable 18th century conditions by wisely employing his oil revenue. Inviting foreigners from all corners of the world to help Emiratis build a first-class welfare state in a single generation, Zayed laid out the plans for the island-city of Abu Dhabi, my hometown, lining it with wide highways and drip-irrigated gardens. Turning the ochre desert green, while simultaneously investing in education and progress, Zayed envisioned an Emirati society focused around the nuclear family, where the imports of the modern world were harmoniously married with the Bedouin traditions of old.

Of course, the reality, especially as I experienced it through my own eyes, proves to be altogether different. Oil wealth has wreaked havoc on the traditional family, Emirati children are raised by foreign nannies, while many Emirati men fly off to Thailand for sex holidays or make recourse to the aforementioned opportunities available to them in the UAE. Moreover, since 90 percent of the UAE's population are transient foreigners—60 percent of whom are South Asian men who live alone and only fly home every three or four years—and that, according to World Bank statistics, the overall male to female ratio in the UAE is three to one, sex and prostitution happen to be the very glue that binds the country together.

History tells us that despite their outwardly macho appearance, where hardworking men do manly things surrounded by other men, no boomtown (or town that has achieved such quick success) has ever functioned, prospered or survived without prostitution. Women were imported to supply the demand for sex in Johannesburg's mines, as well as in Gold Rush California and Silver Lode Nevada. Even though these female pioneers arrived knowing they would never work in the industries the boomtowns were built on, since those jobs were reserved for men, their sex work mollified the men and kept them productive. These time-tested scenarios play out every day in the UAE, where South Asian laborers band into groups of four or five, pool their money, and buy a hooker for the night once or twice a year in order to enjoy a rare break in their endless routine of shuttling between work camps and building sites.
Given that South Asian laborers can have their passports confiscated, go months without wages, live in substandard conditions, are barred from unionizing, cannot bring their families over and are denied entry into most public places where they might be able to meet someone— rare as that might be given the three to one ratio—the UAE's construction-based economy would be impossible to manage without the relief provided by sex workers. The UAE's "don't ask, don't tell" approach to prostitution is also, I believe, a tactic willfully employed to attract foreigners to run the UAE's many businesses and government institutions. Many of these expatriates would be unwilling to leave their more liberal homes to subject themselves to melancholy in a desert autocracy where temperatures can climb as high as 125 degrees. Therefore, contrary to the wholesomeness of Sheikh Zayed's national myth, prostitution has not only enabled the UAE to acquire a labor force, it has also allowed it to keep it, and to replace what it loses through either attrition or death.

As a teenager, I would occasionally visit the aptly named English Pub in the Al Ain Palace Hotel. Since my friend Fadi had an extensive allowance, unlike the rest of us, he would bribe the hotel's bouncer to let us in so we could have a pint or two on weekends. The main draw was the Pub: a large single room with a few pool tables in the back. Ladies' night was on Tuesday, at which point the Pub filled up with Chinese prostitutes and their Western, Arab and Indian customers. The beer was 10 dirhams a pint, or around $2.50, as cheap as it could get in Abu Dhabi given that alcohol was unavailable outside of pricy hotels.

Although I suppose it is relatively strange by some standards that I went to such bars at a young age, it was also perfectly in line with how people of all ages and backgrounds behaved in the UAE, where vice was sanctioned so long as you never got caught. Getting caught wasn't worth thinking about: it meant the end of your world and thus you went around pretending it would never happen. It was common knowledge among expatriates that while Emiratis, as citizens, could be forgiven, expatriates were expendable and could thus be deported, since they would be swiftly replaced. Thus, you learned to lead a double life: the wholesome one the UAE expected of its foreign guests, and the debauched one you led in private. Partly for these reasons, this hotel had always struck me as one of the most Abu Dhabian places I knew—almost unimaginably cosmopolitan, friendly, gaudy, expensive, tense, racist and pervaded by a restless, paranoid secrecy.

In 2008, a few years after these teenage excursions, I paid the Al Ain Palace Hotel a return visit and was inordinately pleased to see it hadn't changed a bit, a miraculous occurrence in a city where a building's average life span is around five years. As I made to enter the Pub, I saw an Englishman stumbling out, vomiting ever so quietly into his right hand. A tall black woman with thick braids and a figure-hugging red dress, whose name I later learned was Susan, was helping him clean himself up. Sobering up, the Englishman rudely pushed her aside and groped his way up the stairs to his room. Taking his departure on the chin, Susan went back inside the Pub and we fell to talking as I waited for my beer. The Chinese prostitutes of my adolescence had been replaced by Nigerians and Ugandans. Not long earlier, my mother had told me she had noticed an increased flow of African immigration to the UAE, adding that she'd talked to several people who believed this could be explained by the limited African diplomatic presence in the Gulf, which would leave African expatriates at the mercy of Emirati mistreatment. Several articles published by Ugandan newspapers in 2017 and 2018 seem to confirm this suspicion, many of which mentioned a parliamentary investigation into the recent suicides of forty Ugandans in the UAE. As reported by the Daily Monitor, the inquiry concluded that the deaths had been caused by mistreatment "which included torture, negligence, and rape."

Susan, for her part, had an exit strategy. She had left Kampala for Abu Dhabi three years earlier and by the time I met her, her "tour" was almost up. Susan had entered the UAE as a beautician, and since her Emirati employer's brother was a policeman, she had managed to stay clear of the authorities. Nevertheless, her Emirati sponsor expected free sex in return and after her landlord, a fellow Ugandan who worked as a taxi driver, learned what she did for a living, he'd doubled her rent. Still, Susan was careful to point out, it could have been worse. Unlike many of her colleagues, she hadn't been badly beaten and had stayed clear of drugs and alcohol. She considered her three-year tour an unqualified success: she had helped countless men live out the Erotic Arabian Dream and had helped her mother buy a modest home in Kampala's outskirts. Nevertheless, she was finally ready to leave. "I'm tired of the extortion," I remember her saying. Though, she also made it resoundingly clear that she wasn't ashamed of her work: "Everybody's a hustler in the UAE."
One of the benefits of traveling alone is the people you'll meet along the way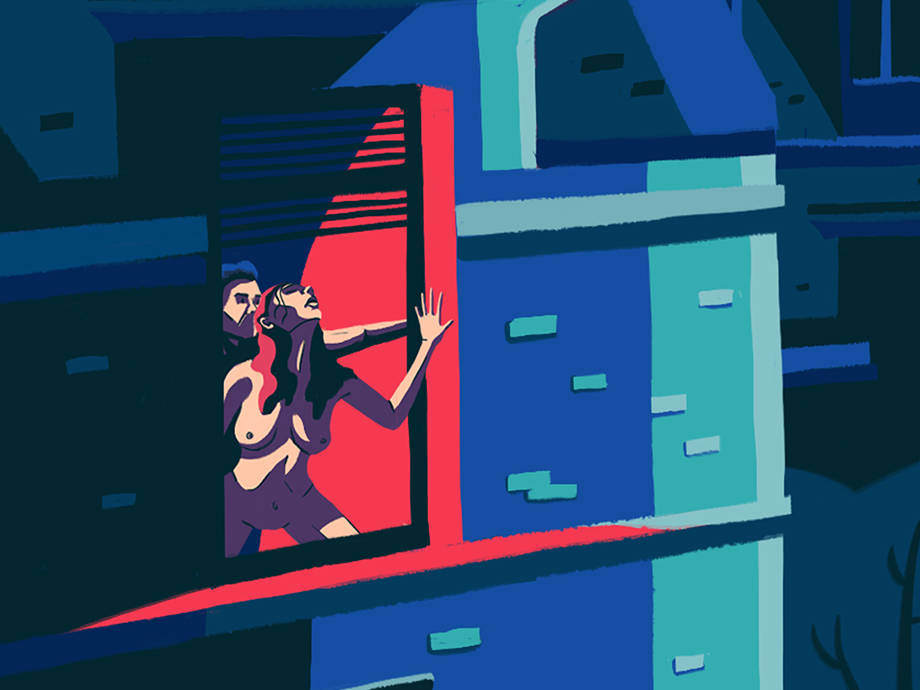 In a land where Inshallah (Arabic for 'If Allah Wills It') refers to the inscrutable machinations of the UAE's seven monarchies as much as it does God's mysterious ways, women like Lily and Susan are tolerated as a necessary, unmentionable evil. As such, true crackdowns on prostitution are rare. However, in the context of the handover of power that has unfolded since the early 2000s, whereby older Emirati leaders are replaced by their playboy sons—as Sheikh Zayed's world gives way to that of his son, Mohammed bin Zayed—this hypocritical blindness towards prostitution and all forms of so-called debauchery has already come back to haunt the UAE's elites. The former Crown Prince of Dubai, Sheikh Rashid bin Mohammed Al Maktoum, reportedly died of a drug and alcohol induced heart attack at age 35 in 2015, the details of which were suppressed. And that's even though censorship hasn't stopped the rumors about various members of the UAE's seven royal families being stripped of their titles and positions due to their addictions, whether sexual or otherwise. The UAE's government is clearly wagering that it can keep this arrangement quietly going along without ever having to answer for its terrible record on human rights.
Having bought everything that money can buy, the UAE is clearly entering a mid-life crisis and is obsessing over whether it's happy. In 2016, it became the fourth country in the world to appoint a
Minister of State for Happiness
, and a year into her job, Ohood Al Roumi said she believed that "women are the essential driving force" behind the UAE's progress. Of course, given that Ms. Al Roumi's remit is limited to 11 percent of the people living inside her country's borders—meaning holders of Emirati passports—her policies likely won't include seeing an end to sex trafficking, or the jailing of migrant domestic workers for having consensual extramarital relationships, or for daring to file rape charges against their Emirati employers. In the end, happiness may well end up becoming the UAE's biggest scam yet. Susan was right after all: "Everybody's a hustler in the UAE."