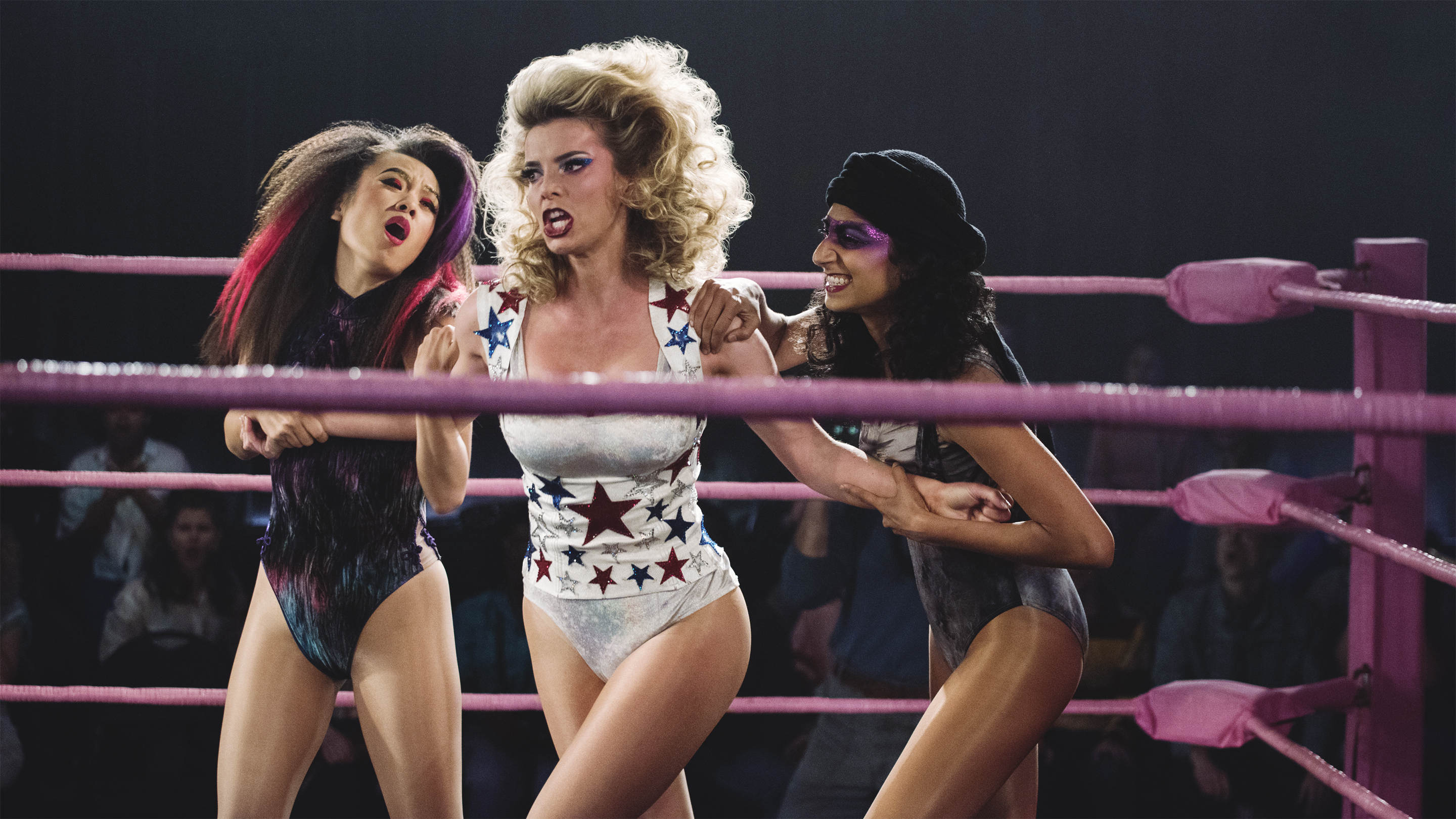 GLOW Takes Women's Wrestling Where the WWE Won't
Written by Scarlett Harris

Published on

June 28, 2018
Earlier this year, World Wrestling Entertainment experimented by airing a weekly mixed wrestling tournament, the Mixed Match Challenge. At the time, Playboy wrote about the new venture that would see male-female teams compete against each other, but the violence that took place in the ring could only occur between people of the same gender. Conversely, intergender wrestling involves opposite gender in-ring combat, which WWE has been careful to tread lightly around. The second season of GLOW, which drops on Netflix tomorrow, picks up where WWE is hesitant to take off.

The ten-episode season about a ragtag bunch of actresses cast to play wrestlers in a
fictional retelling of the real life
Gorgeous Ladies of Wrestling
'80s show concludes with a battle royale, during which the cohort has to throw their opponents to the outside of the ring to eliminate them from the match and be crowned the ultimate victor. When it comes down to the final three women wrestlers, they're ambushed by two male wrestlers, who are pissed that some of their moves were stolen.
Of course, this is all a "work"—wrestling speak for "part of the script"—and they just want to be compensated for their moves being used on TV.
GLOW
goes a long way in uncovering machinations involved in wrestling, such as training to do moves, developing trust and consent between competitors and calling moves in the ring, but the common perception, even thirty years ago, is that intergender wrestling means confrontation.
"Remember, only wrestling moves. No punches," one of the male wrestlers says in a scene. "We don't want anyone to think we're okay with hitting girls."
From the above-mentioned article, even though "professional wrestling is fake or… pre-determined,"
Playboy
wrote, "when two or more wrestlers get in the ring together, they've agreed to the simulated violence that takes place therein. In other words, intergender wrestling—and all professional wrestling, for that matter—is about consent, whereas domestic, intimate partner and gendered violence is most definitely not."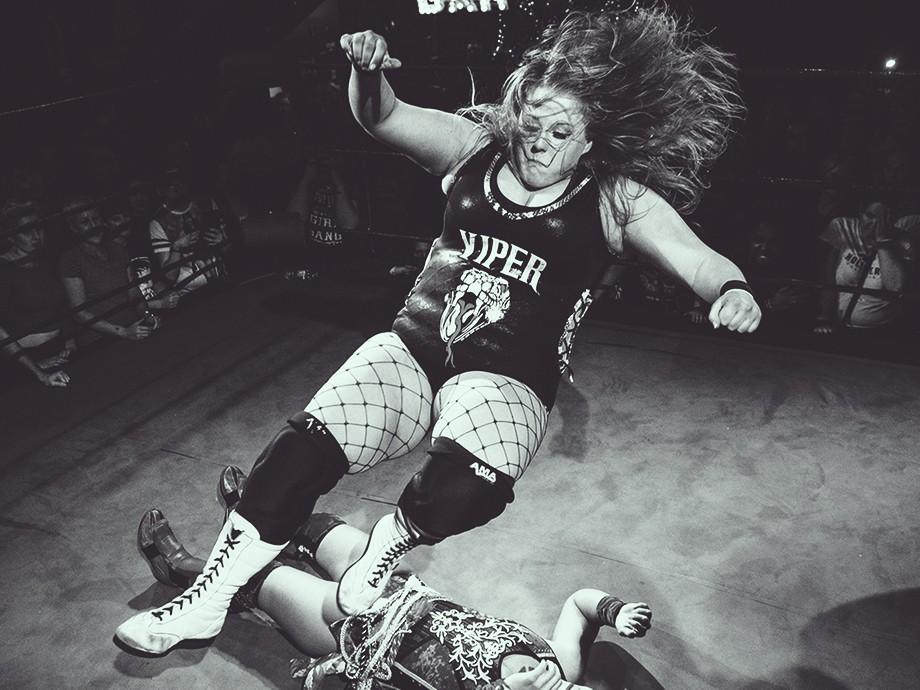 Women have always been in the ring, but now we're finally paying attention
Women wrestlers can be sexual and tough—and GLOW is leading the way.

Intergender wrestling occupies quite a large space in the discussion of gender equality in wrestling. At once it's an emblem of a future wrestling utopia, where wrestlers of any gender can compete against each other and the audience's disbelief maintains suspension, but also it seems to be a relic of the past. Funnily enough, intergender wrestling enjoyed the most popularity at the tail end of WWE's "Attitude Era" in the late 1990s and early 2000s, when icons of American masculinity such as Stone Cold Steve Austin and The Rock reigned supreme and women wrestlers were mostly relegated to positions of eye candy.
As often as women like Trish Stratus were forced to strip to their underwear and crawl around the ring barking like a dog in a ghastly reinforcement of wrestling's gender divide, they were occasionally allowed to get comeuppance for their horrid treatment. Lita would often aid The Hardy Boyz by hitting the Hurricanrana and other opponents, while the late Joanie "Chyna" Laurer routinely wrestled men and won their championships. The now-defunct Hardcore Championship was won by a handful of women wrestlers, too, and Jacqueline won the Cruiserweight Championship from Chavo Guerrero Jr., on WWE in 2004.
Coincidentally, it's Guerrero Jr., who appears in the intergender scene in
GLOW
, and actually took up the mantle from his uncle Mando Guerrero, who trained the original G.L.O.W. wrestlers, by preparing Brie, Gilpin et al., for their turns as wrestlers.
But apart from
MMA fighter-turned-WWE wrestler Ronda Rousey
's match with Kurt Angle against Triple H and Stephanie McMahon at WrestleMania 34 in April,
GLOW
is the only mainstream instance of intergender wrestling since the Mixed Match Challenge. (This is not to mention the thriving intergender scene on the independent wrestling circuit.)
WWE is increasingly beholden to its sponsors so, despite the coexistence of intergender wrestling with the heightened sexuality of the Attitude Era showing that women wrestlers can be sexual
and
tough, it's unlikely we'll see the company delving into mixed gender fights any time soon—other than the occasional tease. Until they do,
GLOW
is leading the way.