Office Uprising, the new horror-comedy film streaming on Sony Crackle, is more than a spoof of the recent glut of a very specific type of zombie movie (fast, strong and not as undead as you'd want a former friend to be before you consider violent self-defense). The film captures a kind of daydream for anyone who has ever hated their job—Office Space, ratcheted up to 11. When a blood-splattered woman in battle-worn business casual declares, after a knock-down, drag-out war with her colleagues, "That is why we don't send work emails with emoticons," you kind of get where she's coming from (even if you haven't taken a sip from a batch of tainted energy drinks).

Ian Harding—who plays scientist Dr. Frohm in the film, and is probably best known for portraying Ezra Fitz on all seven seasons of
Pretty Little Liars
—understands how the grind can get to you. "I worked in high school and college at various places," Harding, who was born in
Germany
before moving to the States at a young age, tells
Playboy
. "I worked at an H&M in Virginia, and that was my last stint in retail. I really applaud those who work in retail because I nearly leapt in front of a train every day after work. … I understand where the people are coming from, without the energy drink from hell added in."
The actor formerly known as Harry Potter talks about life as a grown-up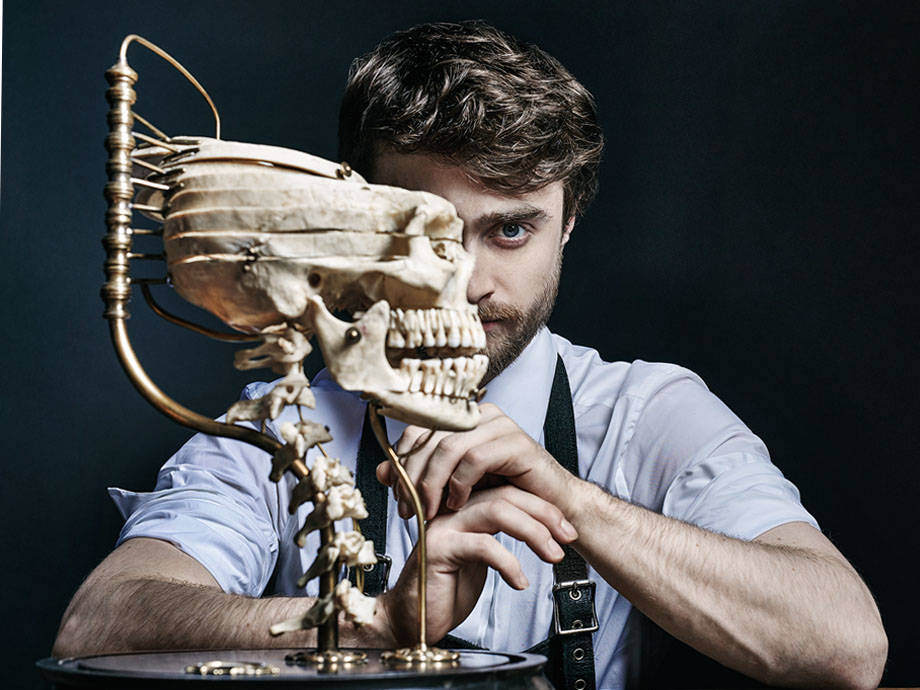 His stint at Cold Stone Creamery, where he got to put his talents as a performer on display, went a little better. "You sing if you get a tip," the 31-year-old star explains. "And I had no problem with that. I was all about it because I could sing, and I would be wild and put on a show, and then people would add more money. And then I'd walk away with, like, 30 bucks at the end of the night. Which, for me in high school, $30 in cash was pretty amazing. Because I don't know what I'd spend it on, but I pretty much blew it that evening."

Though he acknowledges actors deal with plenty of coworker quirks on set in the name of "process," he does have one professional pet peeve, which he describes as a lack of civility. "Something that makes me so mad—this actually has never happened to me, where an actor who's higher on the call sheet, or let's say the star of the piece, once they get their coverage, they leave because their time is too important," he says. "That's done less and less, but I've seen it happen. And I can't stand it. I think it's the shittiest thing you can do to another actor. So yeah, that might make me stab somebody with a bunch of pencils."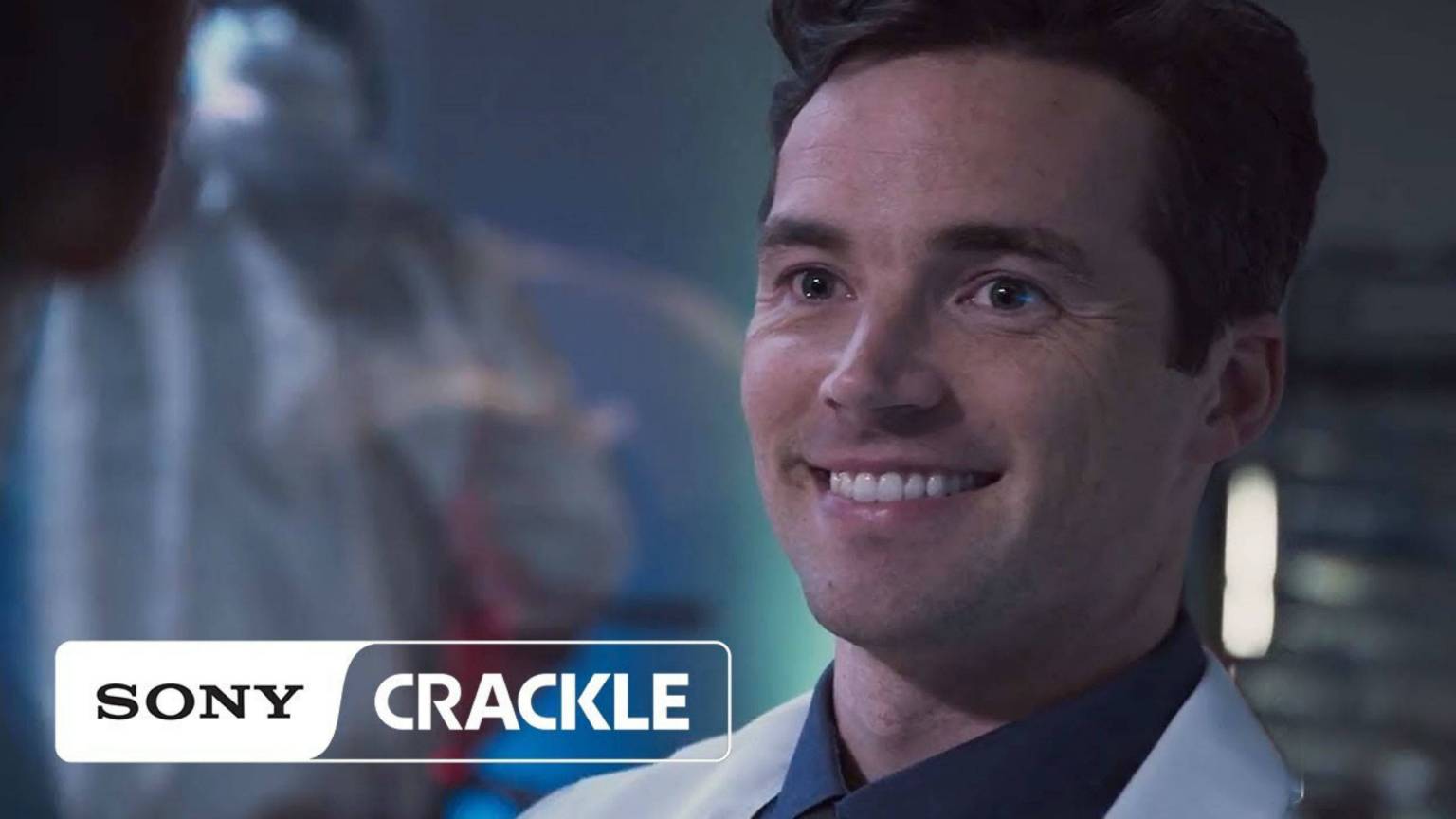 While
Pretty Little Liars
was a show that racked up a rather high body count, Harding was happy to watch some campier violence for the film, and try on a new type after years of playing a charming good guy. "I thankfully avoid most of the office battle," he says of
Office Uprising
. "Because I was the very rational scientist who may or may not have been part of the problem, I avoided a lot of the crazy night shoots that Brenton [Thwaites] and Karan [Soni] and Jane [Levy] had to do that involved running away from zombies and everything. But I did get to see the aftermath, which was really lovely."
On paper, it would have been easy to assume that
PLL
's Ezra—a high school teacher who falls for his student, Aria (Lucy Hale)—is someone you want to hate, but as played by Harding, the guy was just so charming and earnest and full of sappy
poetry
that fans (read: Ezria shippers) felt compelled to cheer for him and hope he never got his comeuppance by the dastardly "A." (As last year's final-season wedding can attest, Ezria managed to somehow go the distance.) However, for his first post-
PLL
role, Harding relished the chance to be a lot less charming. "I just [got] to be an outright dick," the seven-time Teen Choice Award winner enthuses about the film. "It was a lot of fun. I feel like Mr. Fitz had so much rage but was so understanding. He was such a cerebral guy who always understood where people were coming from and was very lovely. And Dr. Frohm is just like, 'No. If I don't think you're in my circle of friends or loved ones, you are a merely a tool for me.'"
I just [got] to be an outright dick [in Office Uprising]. It was a lot of fun. I feel like [PLL's] Mr. Fitz had so much rage but was so understanding.

Harding, who points out that the movie features stars from
Deadpool
(Soni),
Pirates of the Caribbean
(Thwaites) and
Evil Dead
(Levy), describes the film as "
Shaun of the Dead
meets
Resident Evil
—where there's a lot of that sort of violence, but it's also really funny. Like in
Shaun of the Dead
, when they're beating that person with a baseball bat, but to the rhythm of a Queen song, we have similar vibes in this one. People will enjoy the various homages to that genre."
Fans of
Office Uprising
are already appreciating Harding's against-type performance, which seems to be exactly what the actor was hoping for—and just might encourage casting directors to see him in a whole new light as he continues to define himself outside of his signature role. "I got a couple [fan messages] that say, 'I really enjoyed the movie, I think you're very mean in it,'" says Harding, an advocate for lupus and an avid birdwatcher who penned the book
Odd Birds
. "Which is good. I think that's mission accomplished. Sometimes, I walk into the room, and because I look sort of like a poor man's Kennedy, people just assume I'm kind of nice. And I think I'm overall a genuine person, but it's good to not be that for a while and just feel the joy of not caring about people's feelings sometimes."