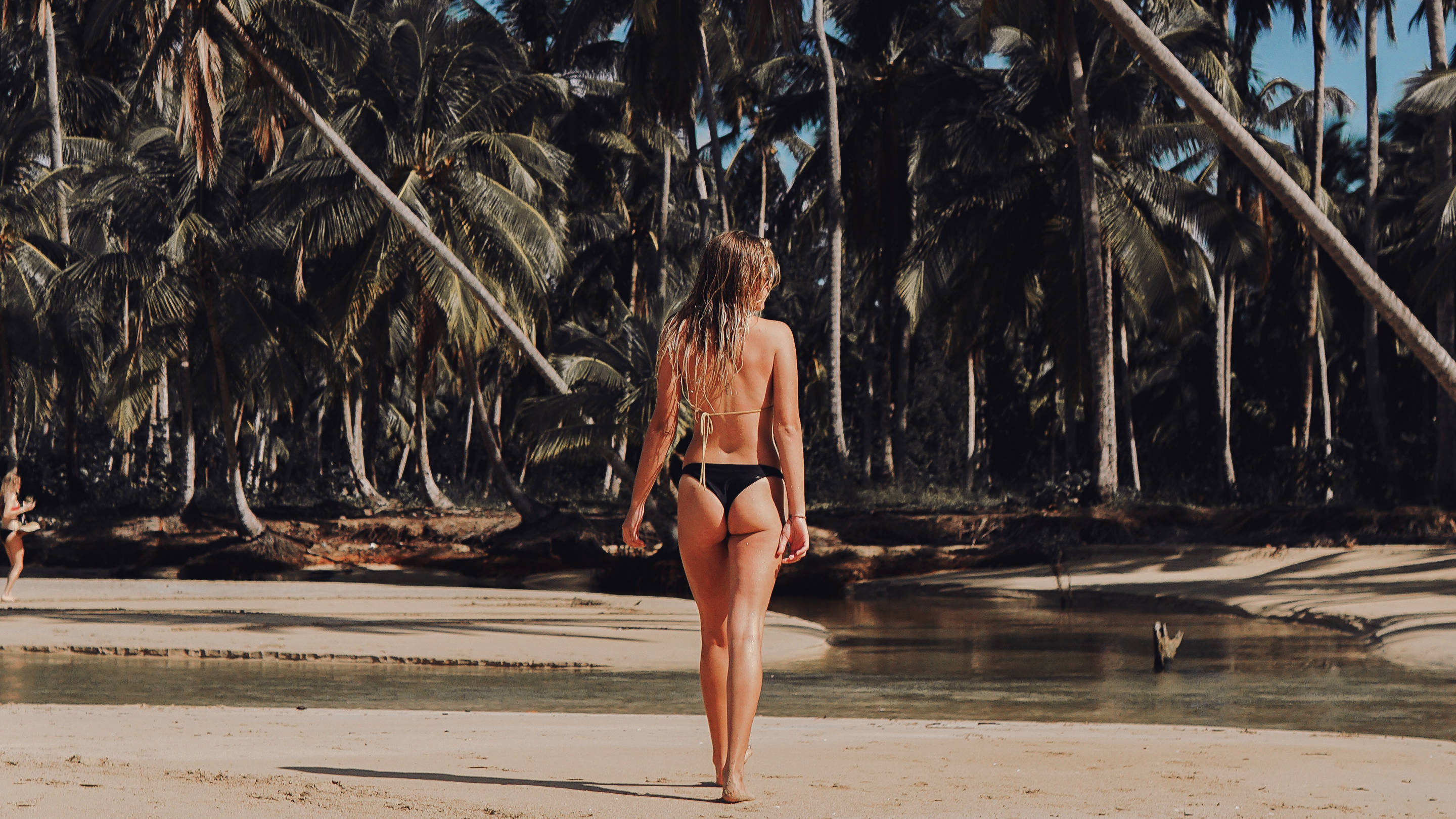 If the Midterms Don't Go Your Way, There Is Always Costa Rica
Written by John Scott Lewinski

Published on

November 06, 2018
The midterm election is here, along with the relentless drumbeat of cutthroat politics marches across foreboding candidate ads that sound like they all spew from the same bitter fountain. Social media fills with pundits punting their wisdom or outrage a couple hundred characters at a time. For everyone but the most obsessed, the tumultuous bombardment might forge dreams of a place away from the endless sanctimonious festival of outrage.

Whatever tribe's colors you wear—from the Democrats itching for their first crack at some branch of government after a couple years in exile, to the Republicans merely looking to stem the inevitable midterm blood letting—the acrid haze of public intolerance can make it hard to breathe. More moderate folks with the resources to flee can yearn for fresher air elsewhere. So, they leave, becoming full or part-time expatriates to escape a United States of America increasingly more divided by the simple inability to agree to disagree and accept that it's possible for someone to hold an opposing point of view without embracing unforgivable evil.

Figuring they might as well grab some sun while they check out of the endless acrimony in the United States, many flee to warm weather havens south of the border or in the seas a short toss from the lower Atlantic seaboard. As a result, there's a building boom in resorts established specifically to lure disgruntled yanks southward. Near Guanacaste on the western coast of Costa Rica, for example, Reserva Conchal is a beautiful luxury resort and real estate development tucked in along the Pacific Coast, and winding its way through the valleys and plateaus of the nearby rain forest. Make no mistake: Reserva Conchal was designed and built with Americans in mind, and upon observation, it is clear most of the residents are American.
While a drive of a few miles can return travelers to the deep jungle or through simple farming villages, this Costa Rican resort is entirely modern, well-appointed and laid out with high-end luxury in mind. This is not a traditional Central American escape. It's a haven far from the maddening crowds of red, white and blue political warfare. Settled in alongside the Westin Resort and Spa, Reserva Conchal offers a lush 18-hole golf course designed by Robert Trent Jones III, replete with iguanas, alligators, frogs and family of howler monkeys waiting on the 18th green. Back at the all-inclusive resort, there's the property's Beach Club facilities—including a pool, gym, fitness classes, restaurants and a spa.

The Americans that want to come down here leave (the anger in the States) behind. The daily news from the North doesn't get down here until you go looking for it.

Residential property owners have access to all of those amenities anytime. Beyond the 200 luxury condominiums and villas inside the resort's grounds, the Reserva Conchal's developers are adding additional condos, villas and homesites on surrounding hilltops and abetting the golf course. Nearby, the Llama del Bosque homesites offer 41 private, single-family homesites situated next to the course. The community's building plans feature two, three and four bedroom plans. When the entire venue is completed and populated, it will become it's own unofficial township—a community built for predominantly American buyers with all of the luxury features an expat might desire.

Farther north on the Baja Peninsula, the resort and community of Danzante Bay faces the Gulf of California alongside the village of Loreto and its UNESCO Heritage Site–the 797 square mile Bay of Loreto National Park. Mike Smith, Danzante Bay's real estate sales representative, confirms that most of the buyers relocating to this paradise are Americans seeking to escape the daily ugliness of the US news cycle. "Our residents like to get away and be in their own environment down here," Smith says. "I think part of that is they're not halfway around the world. If they're from Los Angeles, they're an hour and a half away—close enough to the States without being part of the daily life there. The peacefulness of Danzante Bay and Loreto brings them here because it's such a departure from the life they leave behind."

Loreto feels like the Cabo of 30 years ago—a pretty little town in friendly proximity to extensive prime beach property. The tourist throngs that make Cabo feel like merely an extension of metropolitan life north of the border haven't found Loreto in force, so the resorts are not plentiful and the prime real estate spots are still obtainable. Danzante Bay development representative Owen Perry has lived and developed properties in Mexico for 35 years. He moved to Cabo San Lucas in 1994 when it was "a fun little fishing village with a drinking problem." He believes Cabo and Loreto share a similar quality for Americans–they're oases for mental and emotional escape. "What I have learned about the Americans who traveled to Cabo is they were looking for a quality vacation and some enjoyable times with their friends and family away from it all. What we have done with Danzante Bay was to try to create that Baja experience," Perry adds. "If you ever get a chance to drive down the Baja, no other land mass has the personality that it has. We work on recreating that very diligently. It's not about putting out marble and gold leaf faucets, but it's about building a quality property with the human experience of this region of Mexico."

While we got people there who think Trump is great and others who think Trump is bad, we all look at it all and don't believe what's going on in the United States we used to know.

"I don't think the appeal is being anti-American. It's about being Loreto. It's still a special place to travel to and enjoy away from the crowded and more stressful life in the U.S." Smith says it's early days yet in the growth of Danzante Bay. There are two homes built with three beginning construction in January A further nine lots are sold, with 40 lots available for sale currently. While lot prices top out around $650,000, home prices top out north of $1 million. "Loreto is still Mexico," Smith explains. "There's a zero bleed of the acrimony you find in the States down to the Baja Peninsula and the resort. Nobody down here is arguing about elections. No one is worried about immigration. No one is trying to get into the United States."

"My girlfriend is from Loreto, and she has no interest in politics and doesn't want to visit the U.S." As the crime and cartels tormenting Central Mexico tend to leave Baja be, a spot like Danzante Bay is a prime option for expats—offering an immaculate TPC golf course, endless Marine attractions, a spa and multiple gourmet restaurants. "The Americans that want to come down here leave (the anger in the States) behind. The daily news from the North doesn't get down here until you go looking for it."

Jeff Wilson and wife Gigi live part-time in the Southeastern United States, but they find themselves spending more time at their second home in Nassau, The Bahamas. In fact, Jeff's equation seems pretty simple: The uglier it gets in the USA, the more time he looks to exist amongst the sunshine and turquoise water of island life. "With the current U.S. leadership and the divisive rhetoric, we are seeing hate crimes increasing in America. Safety is becoming an increasingly larger problem there." Wilson—who now spends 5 months a year in the Bahamas as a non-resident property owner—explains he was a registered Republican before becoming more of an Independent as of 2004. Now, he sees the constant rage and political hostility of party versus party expanding and intensifying within the parties themselves—more specifically, among his Republican friends. "While (the Bahamas) has its own problems, the politics are more docile," he adds. "They don't have the 24-hour political talk shows, so they only talk politics for a couple of months around election time. That makes the islands more attractive to us, too."
Visit the Spanish region, called Catalan, a year after achieving its independence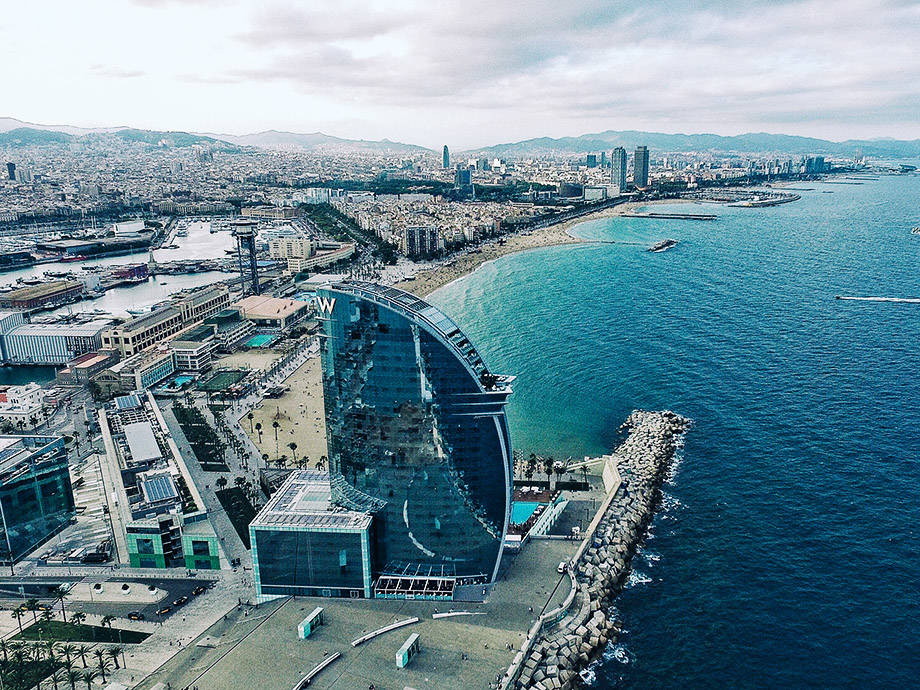 "They laugh at Trump in Nassau, but they do understand that they too are vulnerable in the long term for the decisions (Trump) and his administration make. Fox News was taken off the air in the Caribbean in 2017 for not reporting factual news. That helps." As the midterms approach and campaigns leave more blood in the water, the ideological battles dominating the news drive the Wilsons to consider a full time Caribbean life: "We are beginning to plan even more time in the islands and are considering obtaining permanent residency status."
Evan Feinman also escapes to a second home
in the Caribbean
when not living in New York State. He's been heading down there since 1982 and originally chose it because of the weather and its proximity to the USA. The island has become more culturally diverse over the years, and Feinman and his friends from around the watch developments in the U.S. from a safe distance. "It's not like everybody who moves down there is doing it to get away from the States. A lot of the professionals living there from different countries run their businesses from the Caribbean and don't have to pay income taxes."
"But, While we got people there who think Trump is great and others who think Trump is bad, we all look at it all and don't believe what's going on in the United States we used to know."