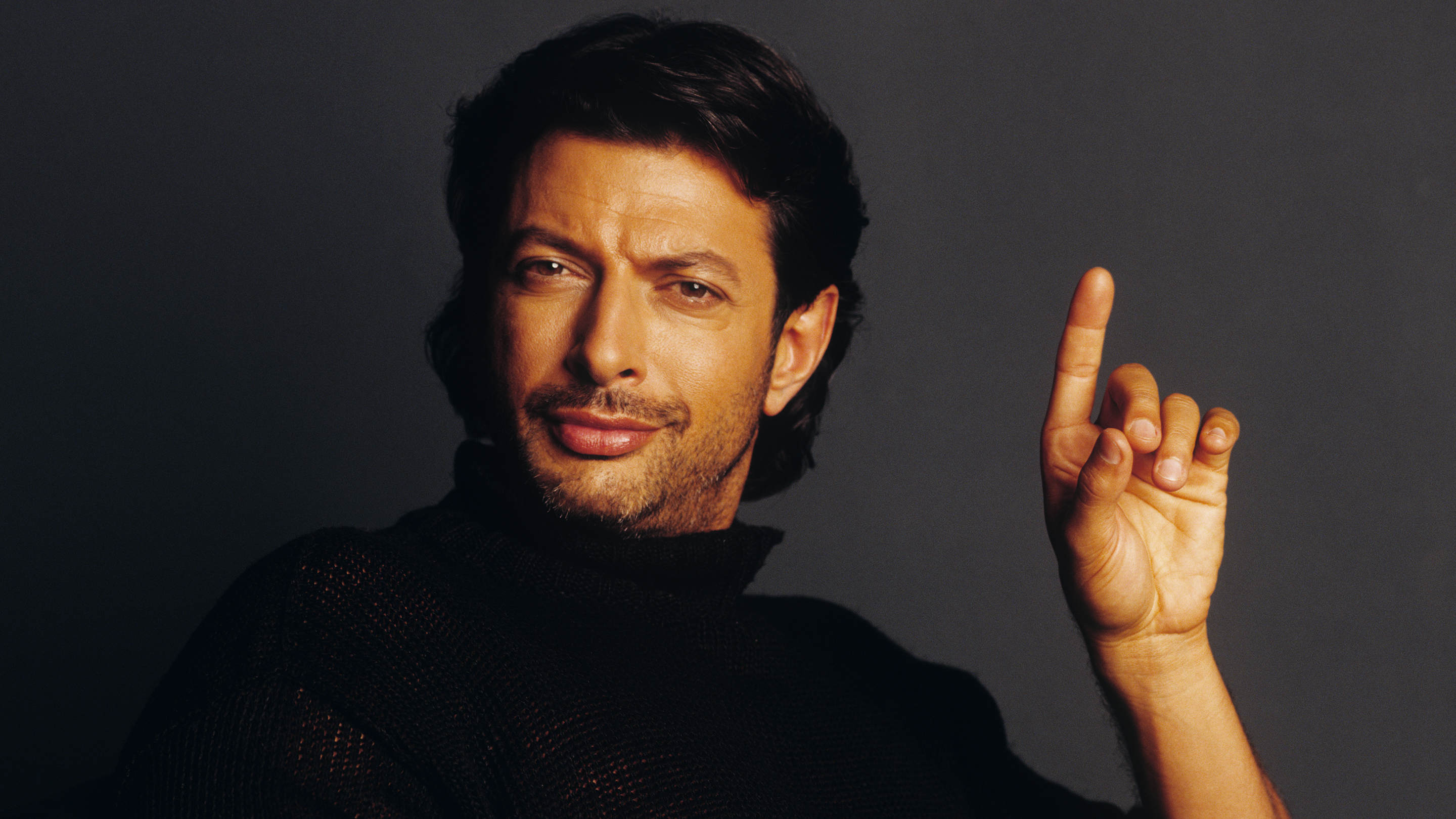 Jeff Goldblum Suited Up for Playboy in 1993, Dinos Not Included
Written by Hollis Wayne
Photography by Davis Factor

Published on

June 22, 2018
Forget everything you've heard about not wearing black in summer. It's a great color for heat. At least that's what Jeff Goldblum thinks, and he should know. As one of the stars of Steven Spielberg's Jurassic Park, Goldblum spent two weeks on a tropical island battling dinosaurs while all in black—jeans, shirt, leather jacket, socks, boots and wrap-around sunglasses.

In the book by Michael Crichton, Goldblum's character, mathematician Ian Malcolm, calls it "efficient radiation." "Besides, Malcolm doesn't want to think about what he's going to wear," says Goldblum. Off camera, the 6'4" actor takes a similar approach to fashion, preferring simple, comfortable suits in shades of black or gray.

"I tend to lean toward classic styles," he says, adding that his favorite shops are Fred Segal and Maxfield on Los Angeles' Melrose Avenue. As for offering fashion advice to other tall guys, Goldblum recommends following your own instincts: "I don't believe there's good taste—only personal taste. The minute you start trying to do what's right, you usually end up looking wrong."

Goldblum definitely looks right in the outfits we've chosen for this feature. So right, that "I kept the suit," he says. What's next for the actor? A starring role in Lush Life and a Showtime original co-starring Forest Whitaker and Kathy Baker. "I play a Greenwich Village jazz musician," says Goldblum, "so I'll probably be wearing some black."
I don't believe there's good taste—only personal taste.