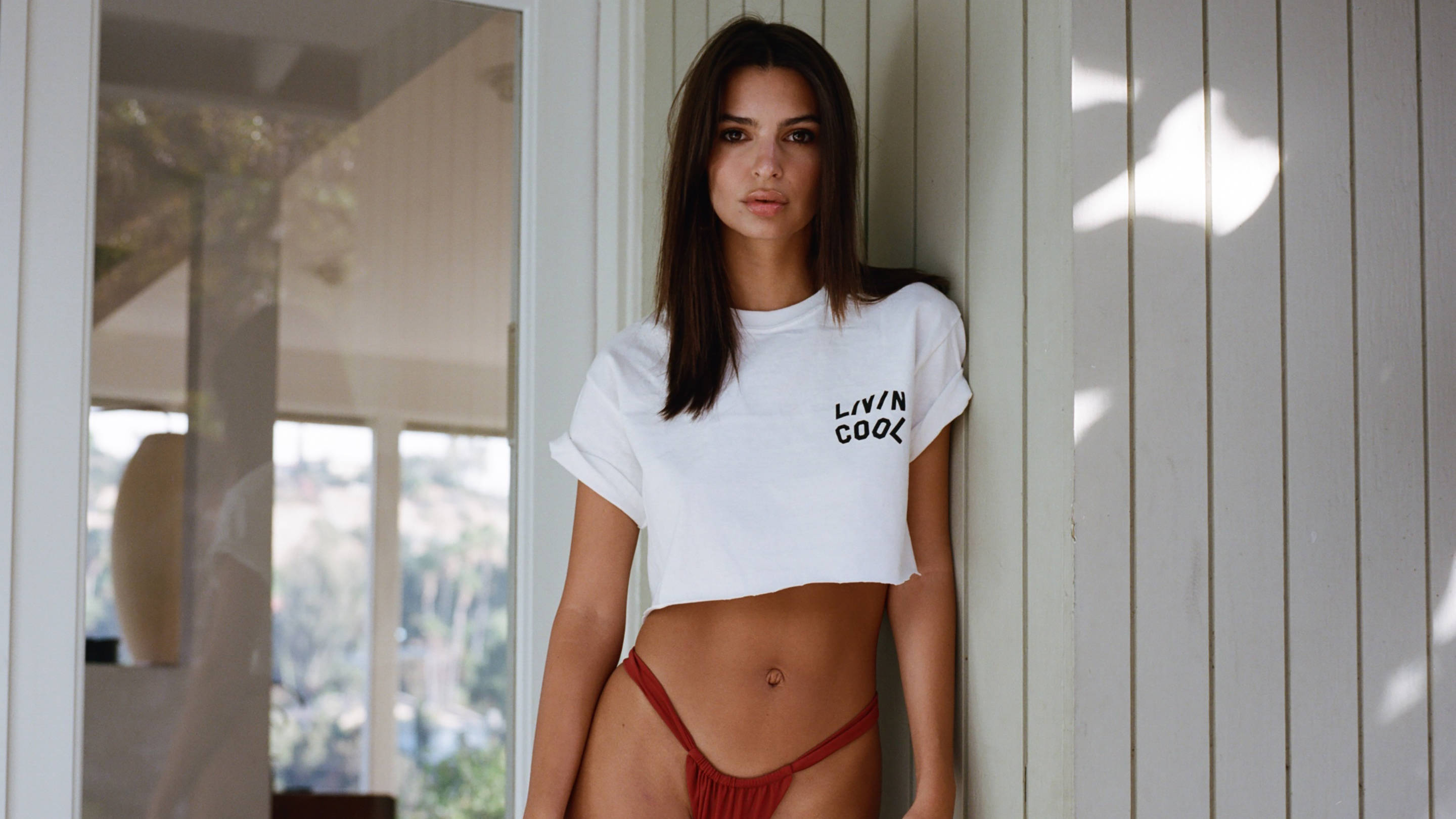 Meet the Photographer Who Turned His Art Into a Brand
Written by Sean Arenas

Published on

September 20, 2018
Whether in the studio or out in the world, photographers preserve fleeting moments. They understand timing is everything and chasing the perfect photo is often like catching lightning in a bottle. However, the proliferation of cell phones with 12-megapixel cameras has empowered millions of people to snap and share countless high-resolution pictures. Never before has the minutiae of daily life been so heavily documented. With the playing field leveled, it's easy to assume that photography's allure has diminished. This couldn't be further from the truth. Time after time, Italian photographer and clothing brand founder Emanuele D'Angelo (aka LIVINCOOL) proves that a picture is still worth a thousand words—or, at the very least, a thousand "likes."

D'Angelo has developed a keen eye, highlighting the subject's innate beauty, style and charisma. His intimate, sun-lit photographs are instantly recognizable. "My work comes naturally to me," says D'Angelo. "I'm humble enough to not define what I'm doing. It's up to [the audience] to describe my work."
With over 150,000 followers on Instagram, D'Angelo attributes his increasing popularity to "being at the right places at the right times." In September 2009, he left Rome for London and began to take photos at Fashion Week, parties and clubs. He would pass out business cards and share
his blog, Livincool.com
, to increase awareness of his work. It was during this period that D'Angelo honed his craft and networked with editors, models and celebrities. Since then, he has worked with fashion giants like Adidas, Dior Beauty, Bulgari and Louis Vuitton, and photographed trendsetters like Eiza González, Bella Hadid, The Weeknd, Travis Scott, Dwyane Wade, Rosie Huntington-Whiteley and Emily Ratajkowski.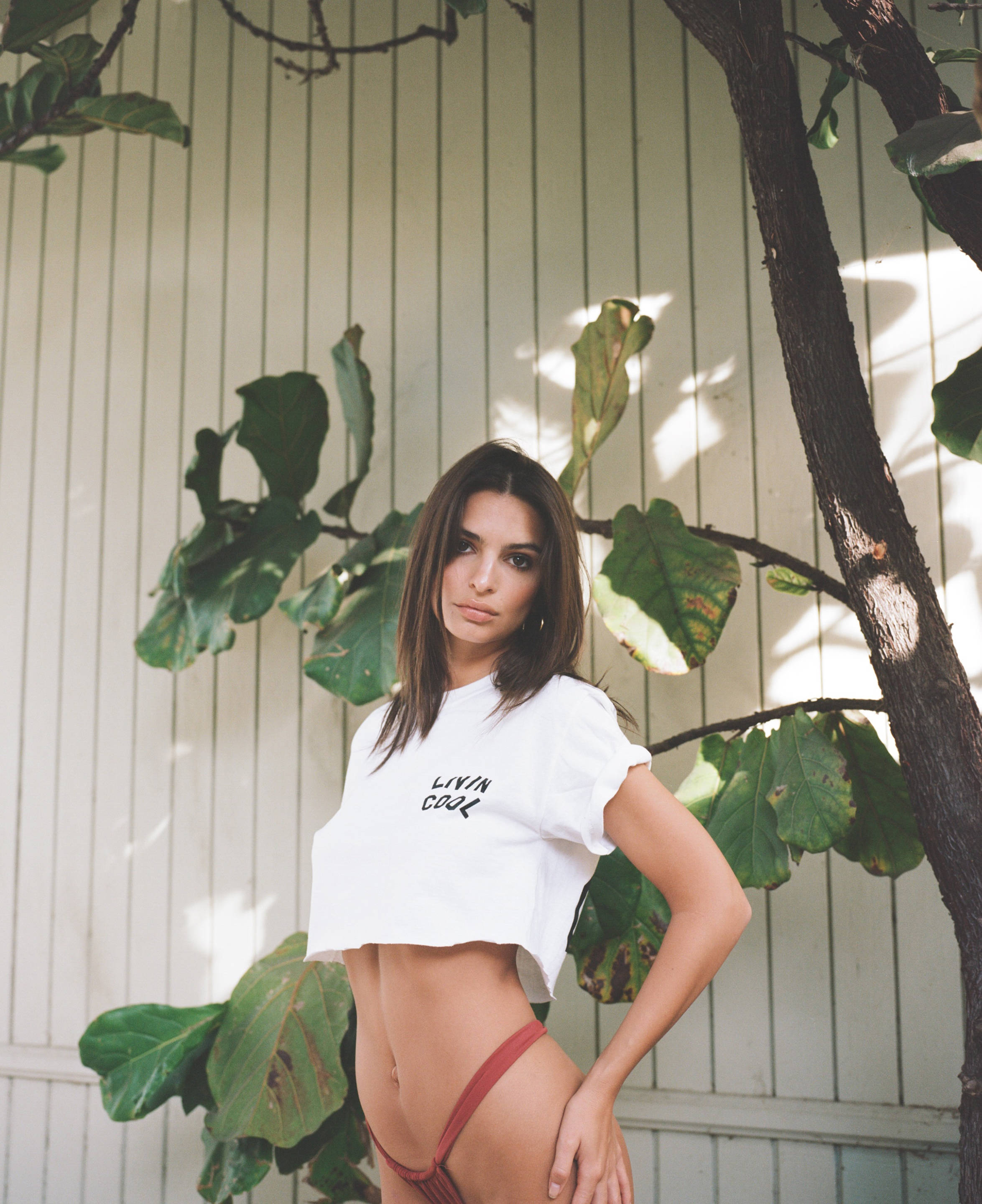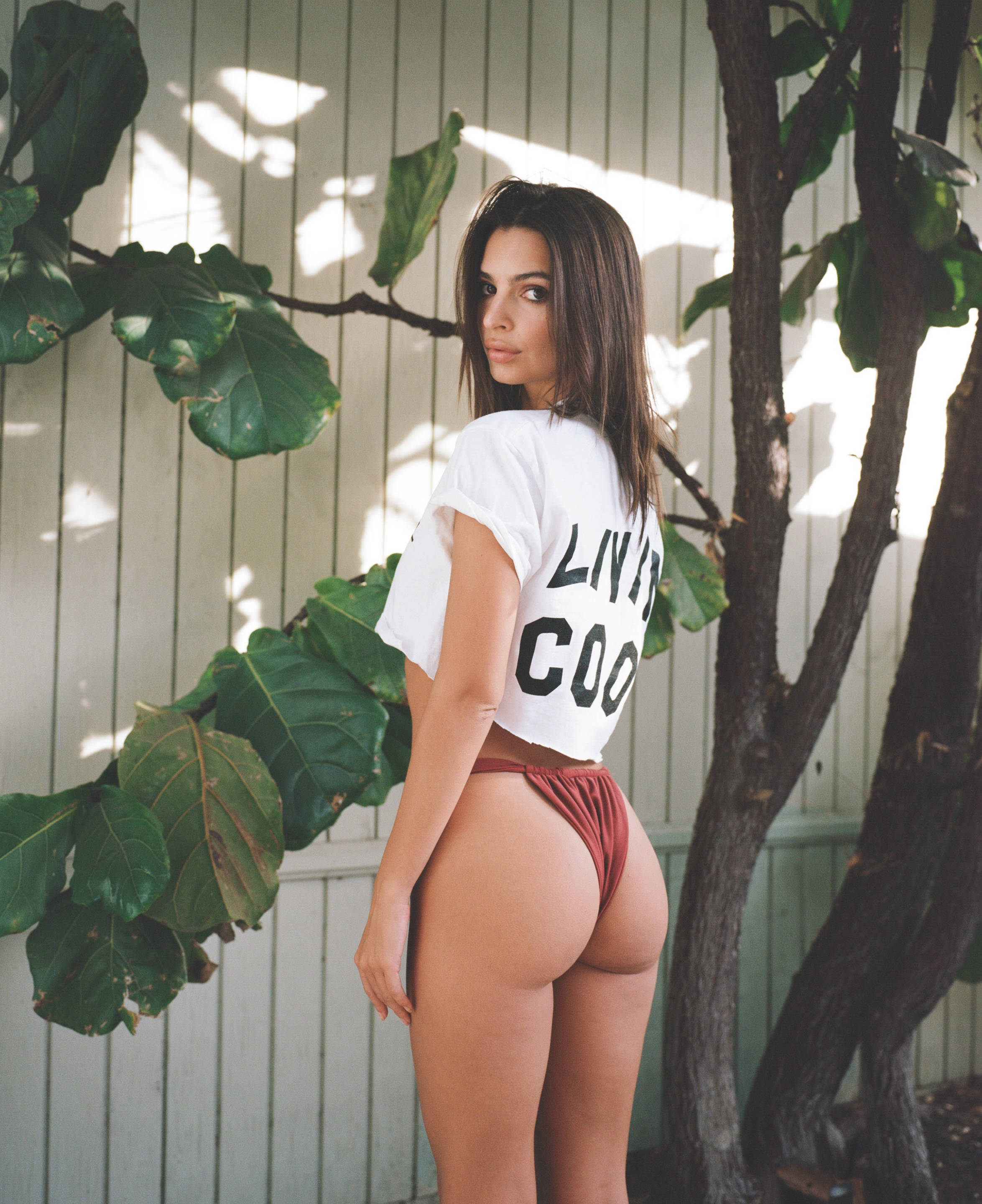 "Every time you see a photo that I have taken you can tell I have a relationship with the subject," says D'Angelo. This is most apparent in his photographs of friend/frequent collaborator Ratajkowski. Whether she's poolside lounging in a green bikini or patiently waiting on an emptying airplane, D'Angelo always intensifies her raw magnetism, making it nearly impossible to look away.

D'Angelo, however, refuses to rest on his laurels. He has transformed his art into a business with the launch of his clothing brand, LIVINCOOL. "I started with some caps and t-shirts last summer [2016], but I didn't really push it. It was just for friends. Then, I launched new things in December 2017. My brand is really easy to wear. It is very comfortable. For now, it's only t-shirts, crop tops, hoodies, caps and bikinis for women."

Boasting a strikingly minimal aesthetic and vibrant colors, the brand is a logical extension of his photography and has quickly become synonymous with, well, cool. "The name, 'LIVINCOOL,' as shallow as it might sound, is a lifestyle. It's something very sexy. The really bright colors communicate community and happiness. That's what the name means at the end of the day." If LIVINCOOL is a way of life, it's embodied by D'Angelo who is ceaselessly easy-going and infectiously optimistic.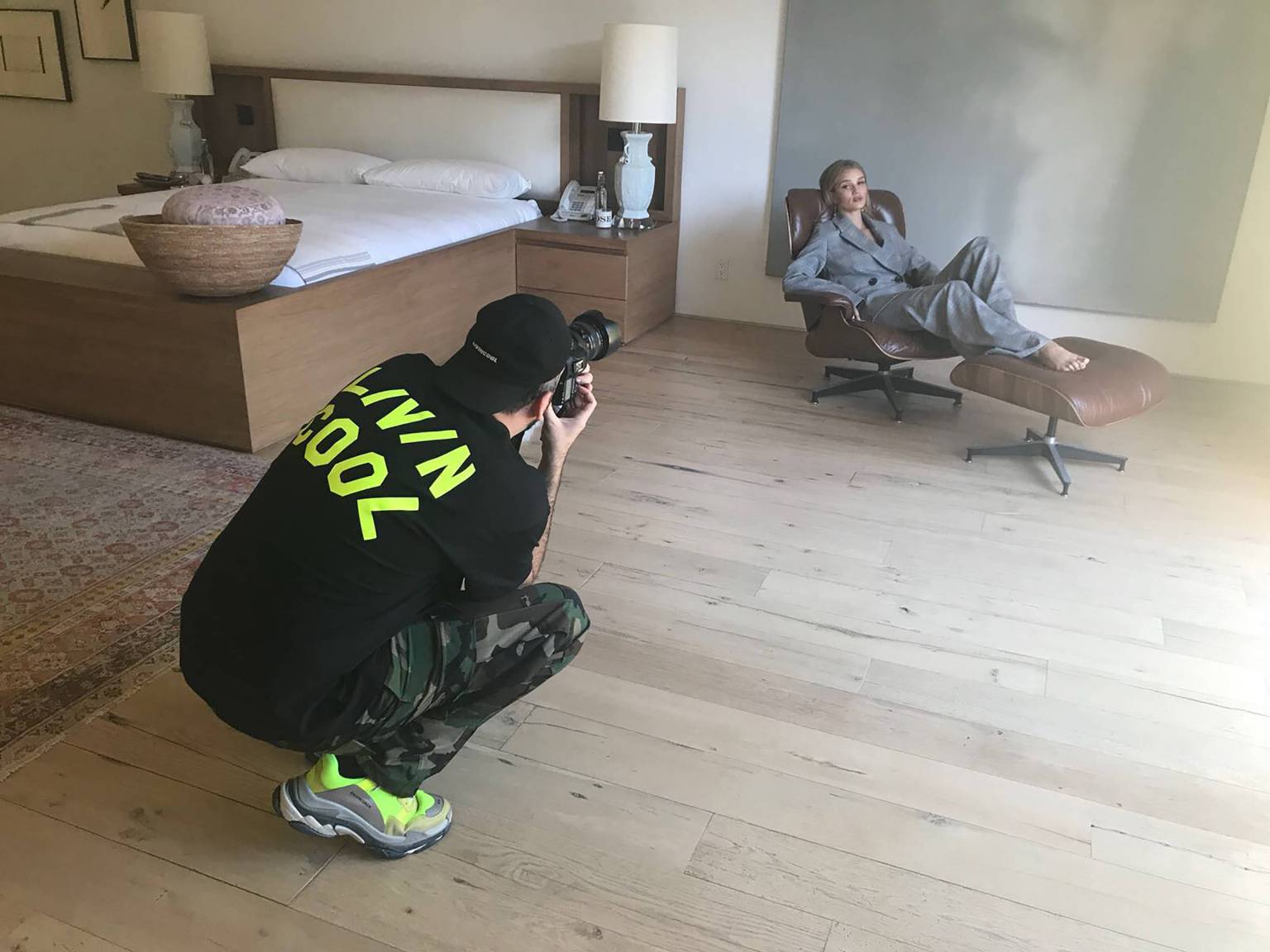 The introduction of merch is both a savvy entrepreneurial decision and a way for D'Angelo to expand his reach as an artist. "I shoot a lot of models and talent, so it was easy to start something that a lot of people would see and want to buy. It's also a way to get my name out there on t-shirts or hoodies," he explains. LIVINCOOL apparel is D'Angelo's new business card, which is certainly a step up from his days hustling at clubs and parties. Many of his subjects have massive Instagram followings (Ratajkowski has over 19 million and counting) so when one sports a LIVINCOOL t-shirt or bikini it increases both sales and
awareness of his work
—a win-win business model. "Mostly, people shoot their own photos wearing my brand—that is the goal. If I photograph someone for a job, I always bring some of my merch and then they wear it and post it themselves."
Still, the success of his clothing line does not mean that D'Angelo intends to put down the camera. "Photography is a passion. If I had never been a photographer, I would not have started the brand. If I could build a very strong brand, then I would avoid shooting stuff that I don't really want to shoot," he says. Plus, D'Angelo refuses to be pigeonholed. "Nowadays, you're not just doing one thing; you do so many different things. You can be like the new Louis Vuitton artistic director, Virgil Abloh. He is not only a designer but a DJ. When he DJs, it's not taking time away from him as a designer." Fortunately, D'Angelo is indefatigable. He welcomes new challenges or, as he puts it, "The more the better."
But through it all, D'Angelo maintains that the brand has not changed his photography. "My photography is my photography. I don't think it will ever be affected by the brand. Only now I can photograph someone wearing my brand." As someone who has worked with Gucci, the opportunity to shoot a model wearing a LIVINCOOL bikini cleverly positions his brand alongside industry heavyweights. But D'Angelo still isn't satisfied. For him, the work is only beginning.
Playboy visits Fairfax Avenue's streetwear enclave, featuing GOLF and Supreme.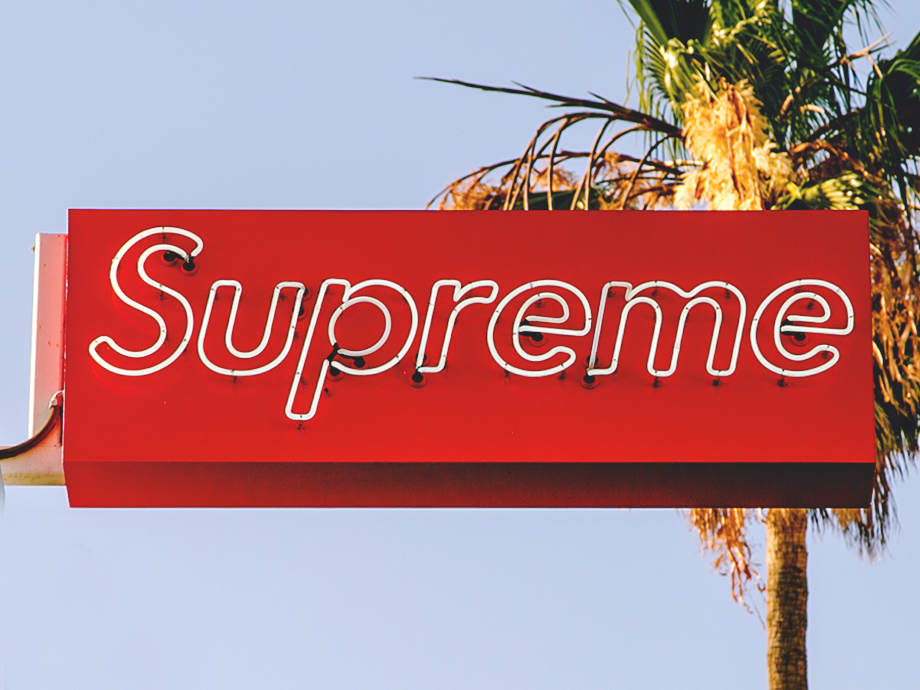 "The brand is something I want to develop and take to the next level. I would like to do more and keep expanding like add more accessories and do more pop-ups. I want to have pop-ups in most of the countries where I'm selling." If that isn't ambitious enough, D'Angelo has additional projects in mind as well. "I just started to work on a book with a graphic designer. I don't know when it's going to be ready, but the idea is to have the book, the prints, the merch, and the pop ups," he says without a hint of exasperation. "I definitely want to do more collaborations and maybe sell clothes where the revenue goes to charity, and I would like to use my photography to create more
social awareness
."
Fortunately, D'Angelo's ambition is matched only by his work ethic. To go from guy with a humble blog to accomplished photographer and founder of an emerging brand is a testament to D'Angelo's tireless effort and the power of the LIVINCOOL way of life.