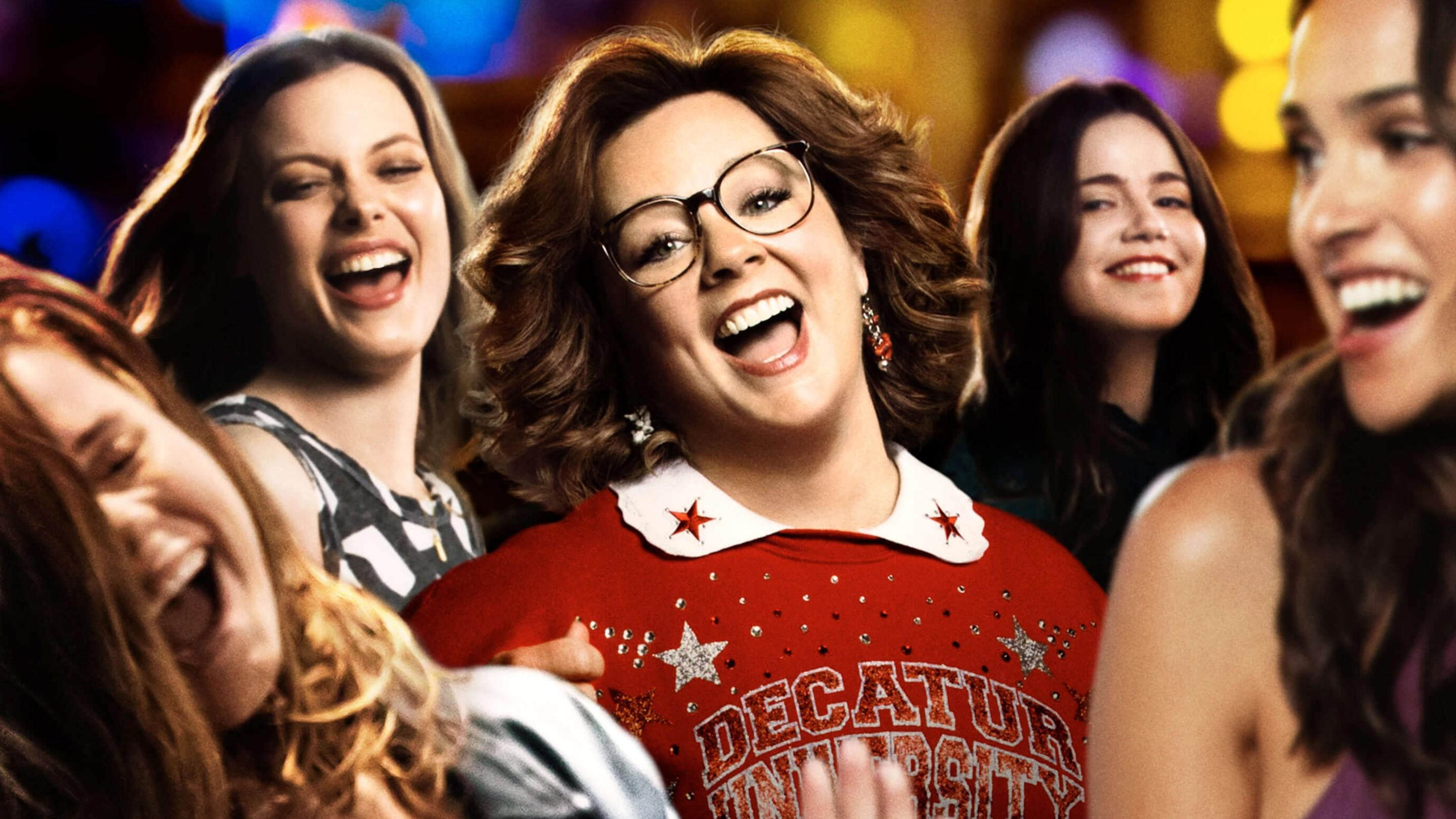 Melissa McCarthy Gets Her Bachelors (and a Degree, Too) in 'Life of the Party'
Written by Stephen Rebello

Published on

May 11, 2018
Life of the Party just wants to be loved. Melissa McCarthy co-wrote this disarmingly sweet, flossy back-to-school, girls-are-awesome comedy with husband and director Ben Falcone (they also made the terrible Tammy and The Boss together, but let that go), and this time at least, the material plays slightly better to the formidable McCarthy's strengths for physical comedy and anarchy.

The premise—divorced by her crummy husband (Matt Walsh), a middle-aged Midwestern mom heads back to the same college as her utterly humiliated senior-year daughter (Molly Gordon)—feels like something that in bygone eras might have served as a middling vehicle for, say, Doris Day, Goldie Hawn or Shelley Long. Instead, we have McCarthy playing the chirpy, big-hearted Deanna in (almost) full McCarthy mode. That is: charming, relentlessly upbeat and hilariously running off at the mouth while sporting ugly sweaters, glasses and majorly poofy hair.

What's missing, unfortunately, is McCarthy in R-rated, unleashed Bridesmaids or Spy mode. Those of us dreaming of McCarthy front and center in a gender-switched, rejiggered version of Rodney Dangerfield's mid-'80s laugh riot Back to School get crushed with disappointment. See, Life of the Party is pretty much conflict-free (even Deanna's daughter loves having her mom on campus), and mostly every one of its characters isn't so bad underneath—even a few mean sorority girls and a nasty second wife played by Modern Family's Julie Bowen.

There is fun to be had, like when Deanna overshares with her daughter about sex, or when they both find themselves doing the walk of shame the morning after.

Sure, McCarthy's good-natured character gets mocked as ancient, tacky, brash and tasteless. Yeah, she falls down too often and breaks out in cold sweats when she must deliver an oral report before her archeology class and adoring professor (Chris Parnell). But the characters so often tell each other how much they love and support them that you could choke on all the "You got this!" and empowerment speeches. The dialogue may as well have been written entirely in emojis.

Still, there is fun to be had, like when Deanna overshares with her daughter about sex, or when they both find themselves doing the walk of shame the morning after. McCarthy and Falcone jam every corner of the movie with performers who are strong at improv—a risky move because so much of the movie feels patchy and catch-as-catch-can. The loose structure proves to be a gift to certain performers, like Gillian Jacobs, who gets laughs as a spacey older student who spent eight years in a coma; SNL's Heidi Gardner as McCarthy's goth, deadpan roomie; and Maya Rudolph as the leading lady's loudmouthed, horny best pal. And there's a totally winning, age-inappropriate sexy romance between McCarthy and a hunky student (Luke Benward, excellent).

Life of the Party may be your idea of a good night out—but only if you party PG-13 style. Meanwhile, an easy A to anyone who finally writes McCarthy the great screenplay her talents deserve.

Life of the Party
Pros

Melissa McCarthy shines as usual, especially when talking about sex

Cons

Could use some R-rated hi-jinx, and maybe a bit more conflict