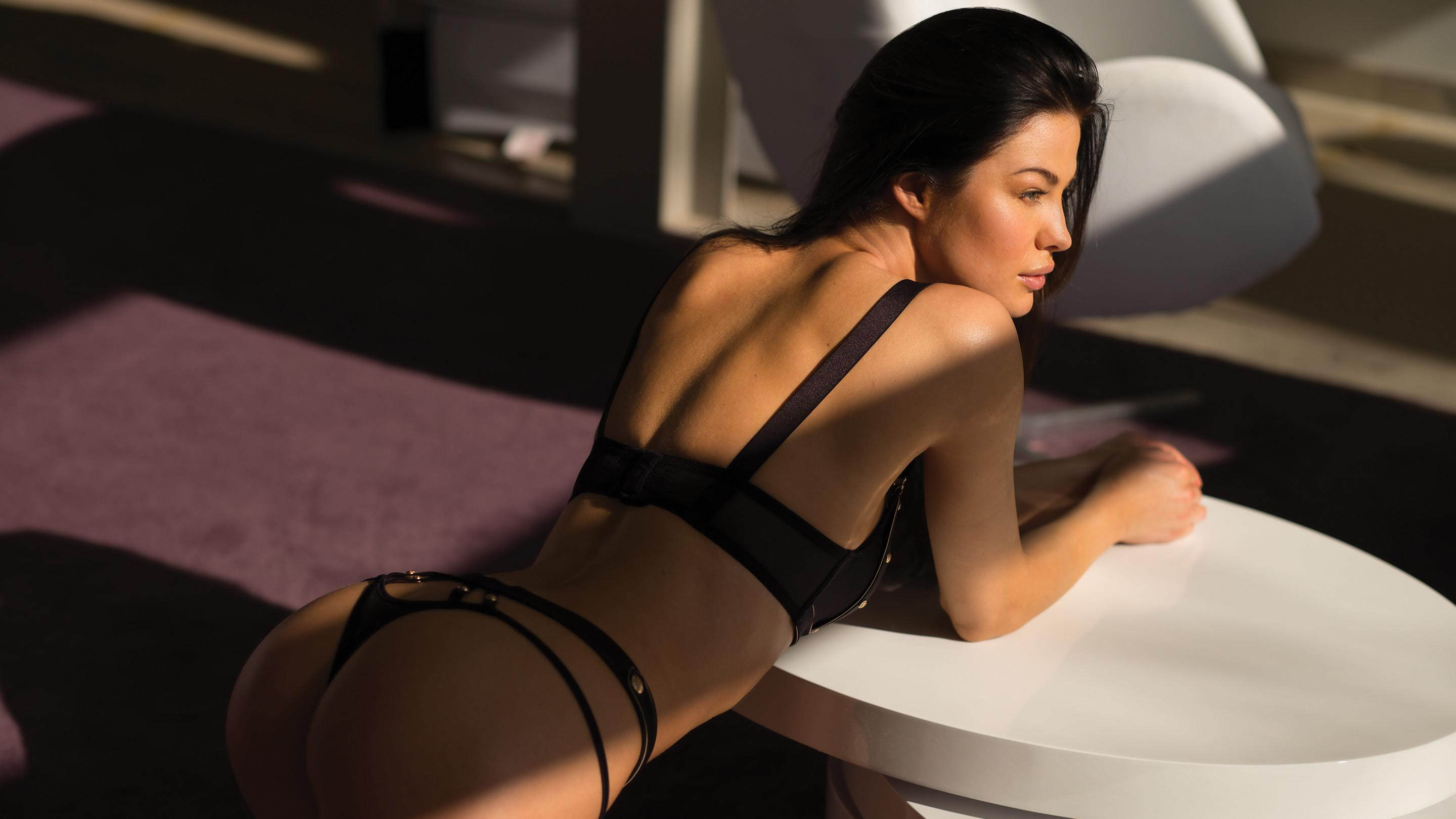 9 Things You Need to Know About March 2018 Playmate, Jenny Watwood
Written by Anna del Gaizo
Photography by Derek Kettela

Published on

February 13, 2018
Jenny Watwood wanted to see the world, and nothing was going to stop her.


The pouty-lipped brunette grew up in Mesa, Arizona, the youngest of seven kids. "We couldn't travel," she says. "We'd go camping up north, but that was it. As soon as I could get a passport, I filled it up as much as I could." After negotiating a deal with an overseas modeling agency, Jenny was off to Milan. Four years later, she had a new language, a new home base and a new outlook. "I feel when you go to another country on your own, you realize what you're capable of," she says. "You find out what you can do and how much you can accomplish on your own without any help from your parents and friends. When you have nobody to fall back on, you just figure it out."
Now, eight years after that first overseas flight, she's still finding ways to push herself. Her Playmate pictorial marks Jenny's first time shooting nude, but it's not the first time she's thought about it. "At the end of December I wrote down some goals. I thought, You know what? I want to shoot for playboy. I wrote it down and texted the owner of my agency, 'What can you do for me?'"
Jenny is the type of woman who makes things happen—which can be credited, in part, to her burning desire to experience what the world has to offer. You can bet she's not going to do anything she doesn't want to do. "A lot of women give themselves a time frame for getting married and having kids," she says. "Society tells you that's what you should do. But I don't know if people are capable of loving just one person for the rest of their lives. I've never had fantasies of marriage. I just feel like I'm still living my life."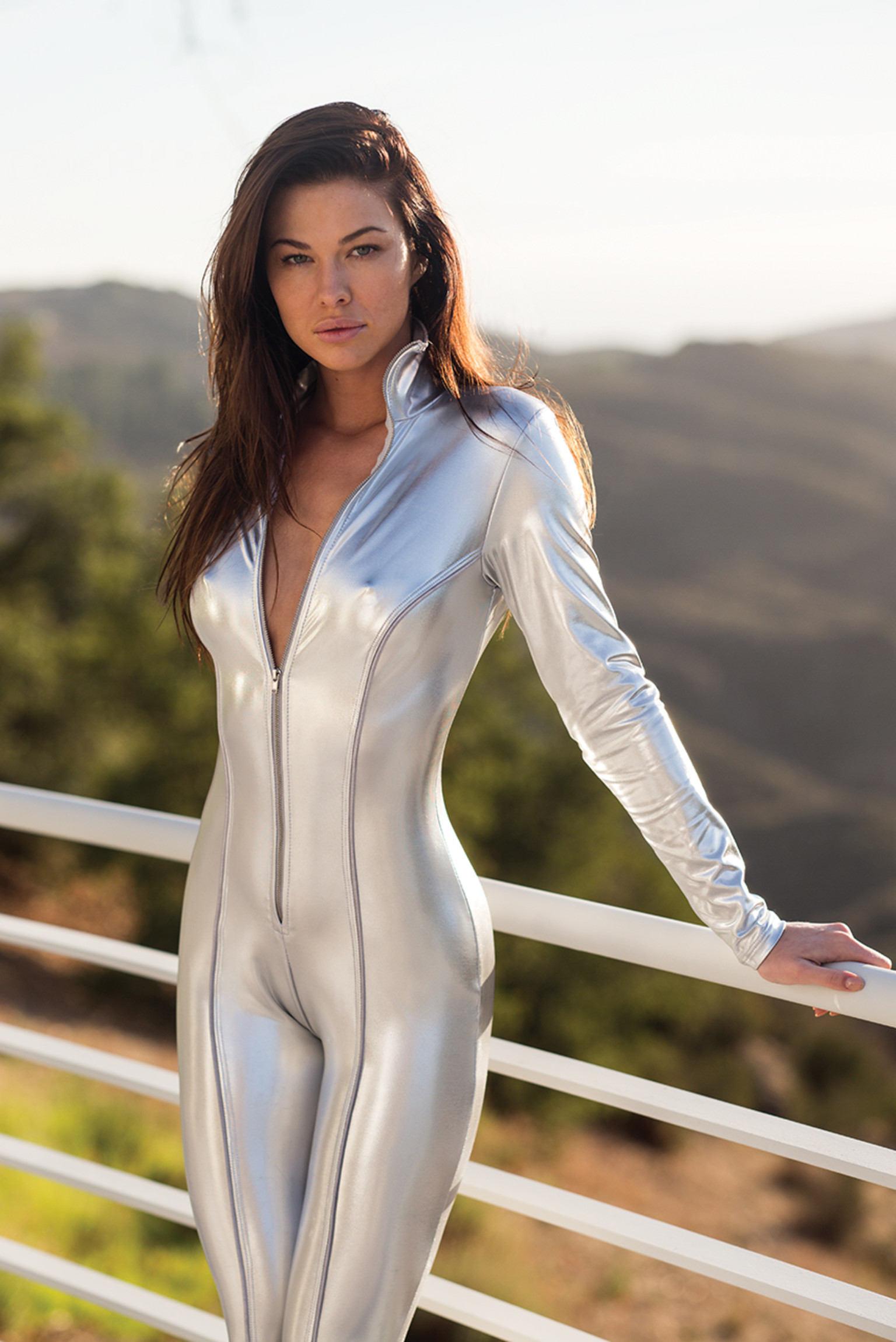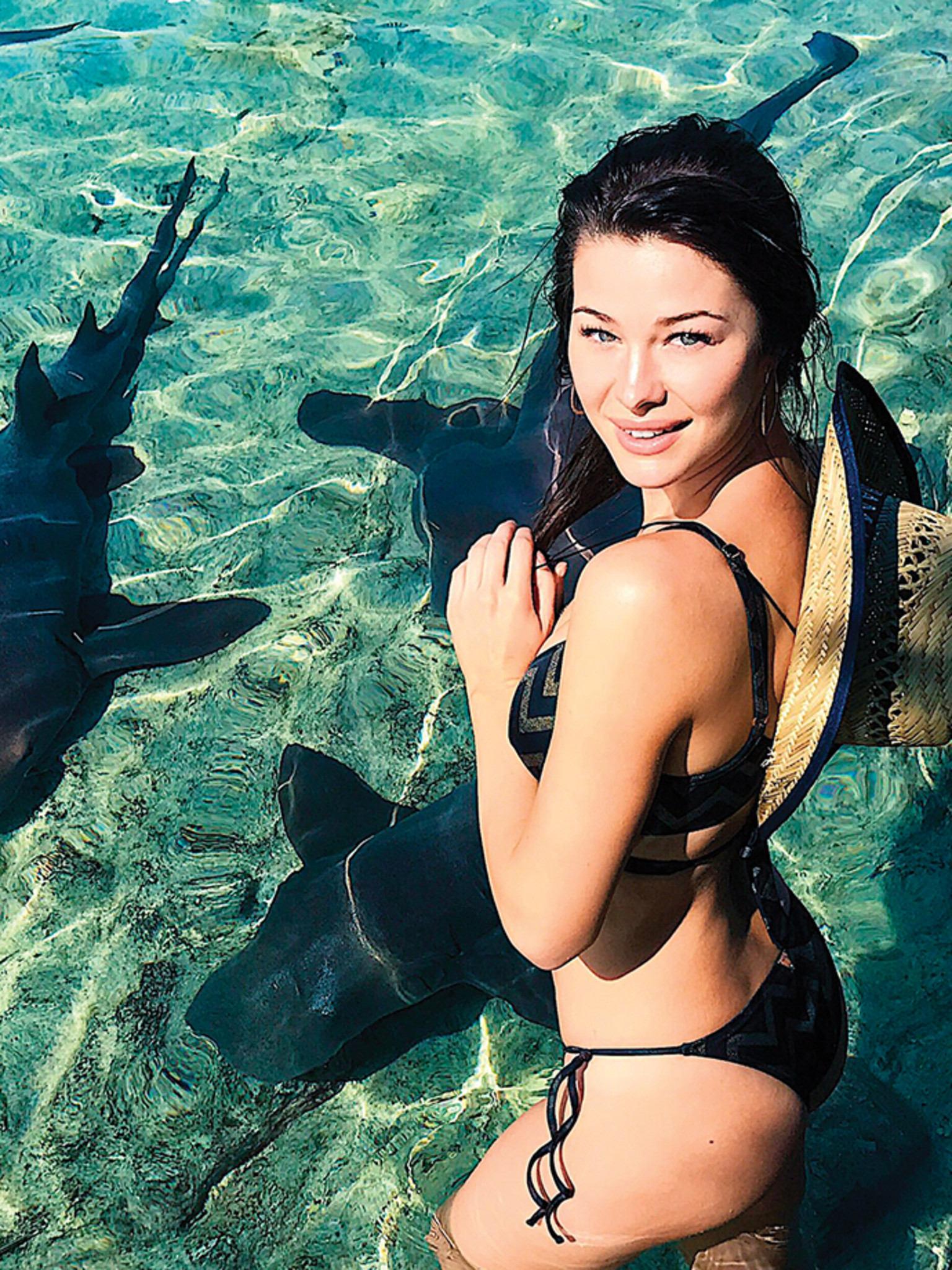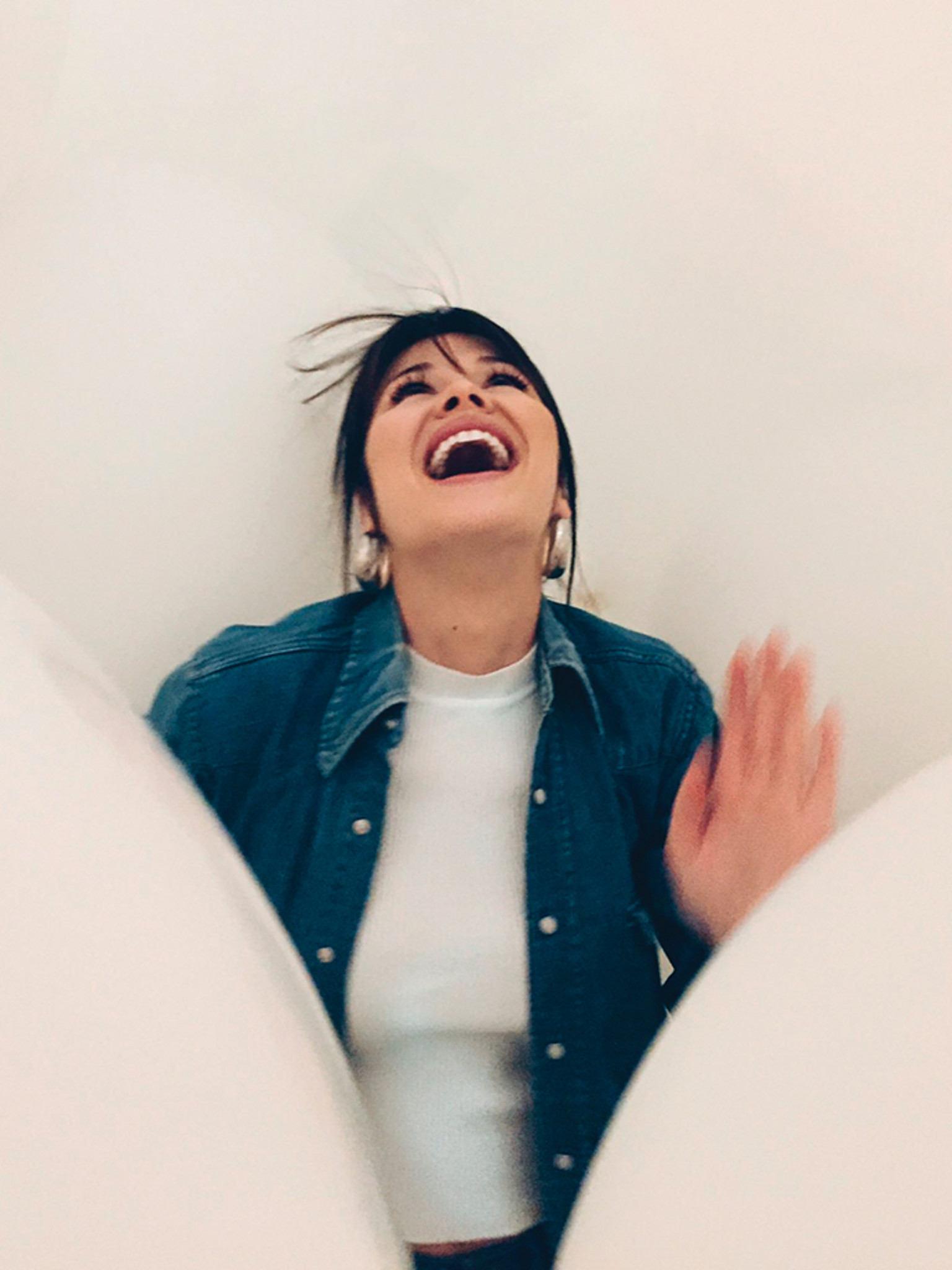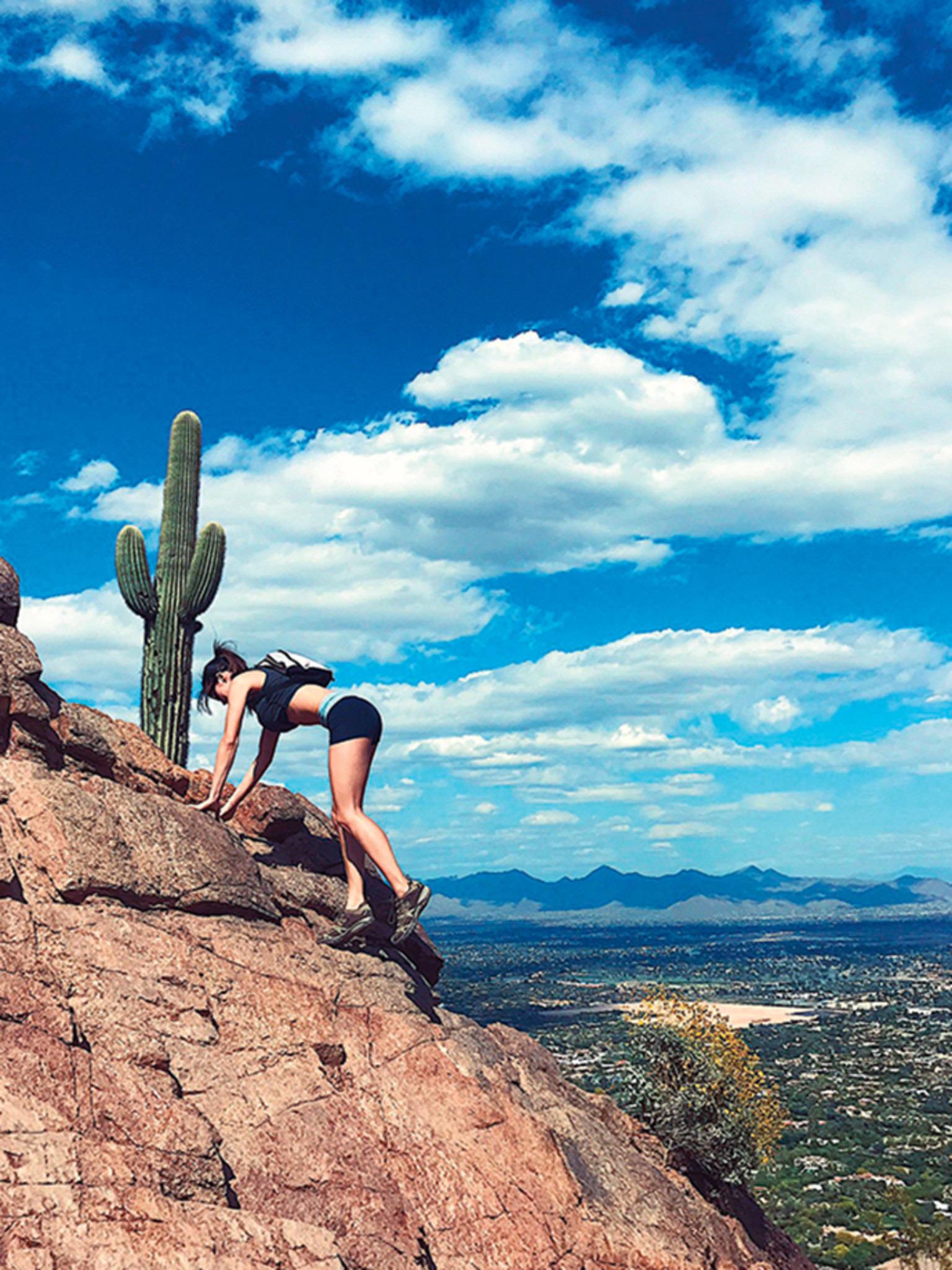 BIRTHPLACE
: Mesa, Arizona |
CURRENT CITY
: Los Angeles, California

LOVE LINES
I'm all natural—my eyelashes, hair, boobs. My lips are just puffy, and I have smile lines because I laugh all the time. These lines have great memories in them—I'm not doing anything to change them.

FUNNY THING
I know everyone says they don't care about looks, but I really don't. I've dated a range of guys. The only thing they have in common is they're all really funny.
ODD JOB
I was on a variety show in Rome called Ciao Darwin. Italian television is very strange. The show wasn't the type of thing I would have done in the U.S., but it is iconic. I played "Madre Natura." I would say a few things to the other hosts, then go sit and spin a globe. It was nuts.
NO JUDGMENTS
When people ask me what I do, I usually tell them I'm in the fashion industry. To be honest, I try to avoid saying "model" in the first 10 or 15 minutes. I want to be thought of as a person, not a mannequin.
HAPPY PLACE
I love the Italian island of Capri. The people there always say good morning to you, there are restaurants where the ocean comes up and washes your feet, and you walk everywhere because cars don't fit.
COCKTAIL HOUR
My go-to drink is Macallan with one ice cube. I like whiskey and other dark liquors, even the darker tequilas. I'll always pick añejo over silver. All my friends are like, "No—silver, light!" and I'm like, "I like the dark stuff."
GREEN LIGHT
Smoking pot is better than drinking, obviously. For one thing, you don't get a hangover. And I actually do things when I smoke: I smoke, I paint. I smoke, I go hiking. I'm a functioning pothead. I have a joint in my bag right now, in my mom's vintage cigarette holder.
RAVENOUS
Wherever I travel, I want to experience the regional foods, wines, art and architecture—everything. I'm here only for a short time. I want to go to Asia and eat scorpions on a stick.
WRITE ON
I love to write. I'll probably write a book later in life. I write every day so I can look back and pick what I need for inspiration. If anyone ever got ahold of it—oh my God! But it has to be unfiltered.
INSTAGRAM
---
To see her nude pictorial, purchase the digital March/April 2018 issue here.