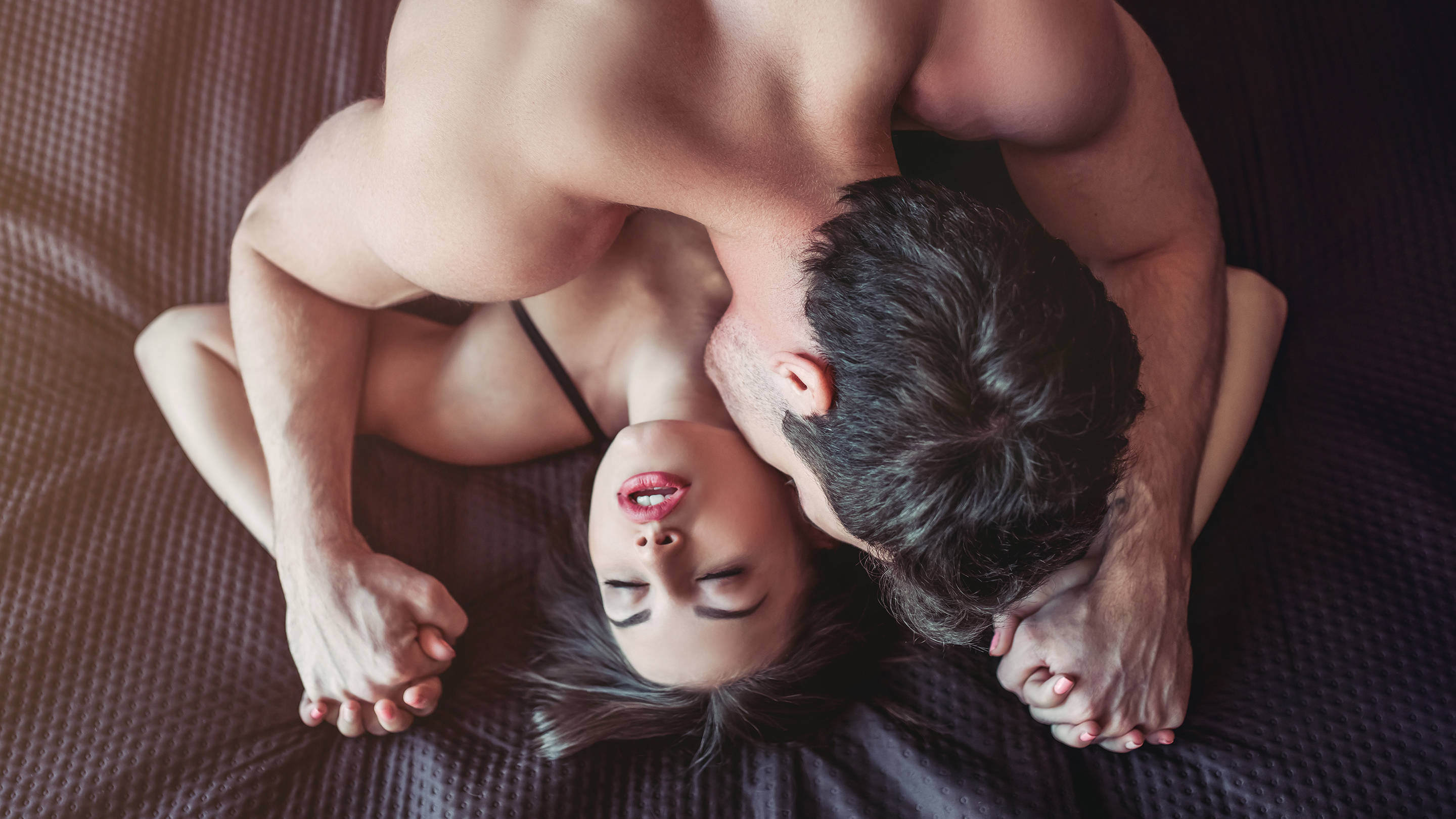 Should Porn Ever Be a Guide?
Written by Bobby Box

Published on

July 06, 2018
Sexual education in schools is laughable—even the children being taught know it sucks. Research published in the journal BMJ Open pored over 55 qualitative studies that examined the views of young people from age 12 to 18 across many countries, including the U.S. and Canada, between 1990 and 2015. And in every country surveyed over these 25 years, the general consensus was unanimous: Sex ed is terrible.

Reasons varied from "everything we were taught had a very clinical feel," to "they don't mention anything about same-sex relationships." Ultimately, researchers identified two key problems with sex education. One: schools don't understand that sex as a subject, unlike English or math, requires a bit more nuance and finesse to teach effectively. And, two: schools don't acknowledge that students are sexually active, which makes the material feel out of touch. Researchers cite students also find that the information presented is overly scientific, with very little detail regarding pleasure, particularly for women. Not to mention, it's also blatantly
whitewashed
.
What these curious, pubescent and wildly hormonal pupils turn to instead is porn, where material is easy to access, seemingly endless and a lot more fun than listening to an English teacher blandly pontificate on the functionality of the vas deferens. But what these youngsters (or even you and I) don't understand is porn as education is a bad idea. The sometimes crude—and always edited—content is designed to depict sexual fantasy, not reality. In other words: Porn sex is nothing like standard, everyday sex.
"Being able to better distinguish sex for camera from sex at home is something we should be talking about a lot"
Jessica Drake
, porn actress and sex educator, tells
Playboy
. "Porn isn't and never was intended for sex education. Too often I'm talking to kids or parents and realizing that before they've seen or touched another naked body (or even themselves) they've seen porn. And it's usually not simple boy/girl porn," she continues. "Because what gets the clicks on the tube sites? The stuff that was made to shock people." Essentially, watching porn to educate oneself on sex is no different from watching
Fast & Furious
to learn how to drive.
Watching porn to educate oneself on sex is no different from watching Fast & Furious to learn how to drive.

If someone has a smartphone or knows someone with a smartphone, they've seen porn. And as Drake explains, the material doesn't teach what anatomy, boundaries, communication and consent (you know, the important things) look like. "Porn is a polished fantasy. It's made for entertainment," she says. "Read that last part twice."
Whitney Wright
, adult film actress and cam model agrees, insisting much of the sex she is having in porn is uncomfortable, as on-set intercourse isn't for her own enjoyment, rather the audience's. "This means that I have to distance myself from my partner in order for my body to be more visible to the cameraman," she shares. "In general, positions in porn are about showing off for the camera. Everything is faster, harder, wetter and nastier than anybody wants or needs it to be. Not even porn stars have porn sex off camera."
She adds that if a viewer decides he wants to apply what he saw in porn to his own sex life, he would need to perform in such a way that it's pleasurable to watch, but not necessarily to be a part of. "Part of the difference between sex on and off camera is making sure not to lose contact with the camera, even if it means temporarily losing contact with the other performer." For men, this means they must maintain an erection under hot lights with a lot of other people (who are mostly strangers) in the room. Oftentimes they begin to rely on Viagra, Cialis, or other performance-enhancing drugs. Which, when used over long periods of time (or when misused) can cause erectile issues down the line.
"Sex at work definitely feels like a job no matter how hot or quick the scene is,"
Jessy Jones
, male porn actor and director, tells
Playboy
. "On set, you're always wondering about opening up for the camera. That, combined with multiple people watching—and some even hoping you fail—can definitely take the enjoyment out of it. Sex at home for a performer is 10 times better since you can actually do things that you enjoy with no stress."
Everything is faster, harder, wetter and nastier than anybody wants or needs it to be. Not even porn stars have porn sex off camera.

On set, Jones admits he can have sex for 50 minutes without the urge to climax, yet at home he lasts half of that—sometimes even less. "A lot of men in the world would love to have my job, but they don't understand how hard it is to be able to stay erect during many uncomfortable conversations or different types of drama on set (for example: an actress is pissed or too sore to perform). They don't understand that your career could be done overnight, and the odds are against you. Not to mention, there's no security or healthcare that other careers offer."
Drake admits that, while uncomfortable, porn positions aren't necessarily difficult to apply to "real sex" (a phrase she personally loathes as "I assure you the sex I'm having on camera is very real"). However, the positions in porn don't lend themselves to clitoral stimulation (what
37 percent
of women require to experience orgasm). They instead rely on vaginal penetration in hetero scenes as it's more cosmetic.
Though porn sex might not be a proper educational tool, it can definitely be used as a form of foreplay, or even a sort of criterion for choreography. "I've had many couples tell me they thought they were in a rut, and then watched porn and 'played along' and found themselves doing things differently and enjoying it," Drake says. A study
published
in the journal
Archives of Sexual Behavior
found that 45 percent of couples watch porn together and those who do found their relationships more "committed and sexually satisfying" than if their partners watched in secret.
In this sense, porn can be used to educate couples on some things: to enlighten you on your partner's sexual fantasies, for instance. Or perhaps to understand that someone can indeed be attracted to somebody who isn't partner (something we all know to be true, but rarely talk about) in an inoffensive way. Watching porn together can also reduce desire to seek extramarital intercourse, add a new dimension to foreplay, and create a new shared experience the two of you can bond over. But take it from the porn actors themselves: don't try to recreate the material scene for scene, nobody needs to be throwing out their back to impress an imaginary camera.