If you ask any couple what they typically do on a night out, you will hear some version of this tired trio—dinner, drinks, or a movie. But people crave a sense of spontaneity even if they are in a committed relationship. According to dating coach Patti Feinstein, "monogamy is always a choice for humans, so it requires forming a deeper and ever-strengthened bond with your partner to ensure monogamy remains sustainable." She suggests that you and your partner create "moments for excitement" to "provide an environment where those bonds deepen over long periods of time." Whether you're in the early stages of dating or are a few years deep into a marriage, your relationship could benefit from the occasional foray into controlled chaos. Here are a few ideas for an alternative date night:

Psychic
You probably walk past these mystical, neon-lit storefronts all the time and don't even notice them. Most psychics, tarot card readers, and palm readers are open at night and would be more than happy to accommodate a couple. Take a trip to a spiritual medium and ask for insight about your future, career, finances, pets, or whatever has been ruminating in your mind. Even if you think its all a bit of a scam, approach it as a quirky adventure into the constellations.
Museum Nights
You might be tired of going to dimly lit spaces that are packed with other couples eating, drinking, and schmoozing. Try something a bit more wholesome and interesting. Museums frequently host after-hours events where visitors can check out their exhibitions, watch a concert, or attend a lecture. Check to see if your local art or natural history museum have any upcoming events. Usually, if you're a member, you can get some sort of perk.
Rock Climbing
In cities across the U.S., rock climbing gyms have popped up as the latest exercise fad. Though it can get a bit intense,
climbing might become
your new shared hobby and could even help you guys work better as a team. On top of that, you will leave flooding with endorphins and in better spirits. If you and your partner just moved to a new city, this could also be a great way to meet people. Rock climbers often rely on one another for strategies and pointers, making it a space that lends itself easily for striking up spontaneous conversations.
Is it true that experience hallucinogens together can strengthen a couple's bond?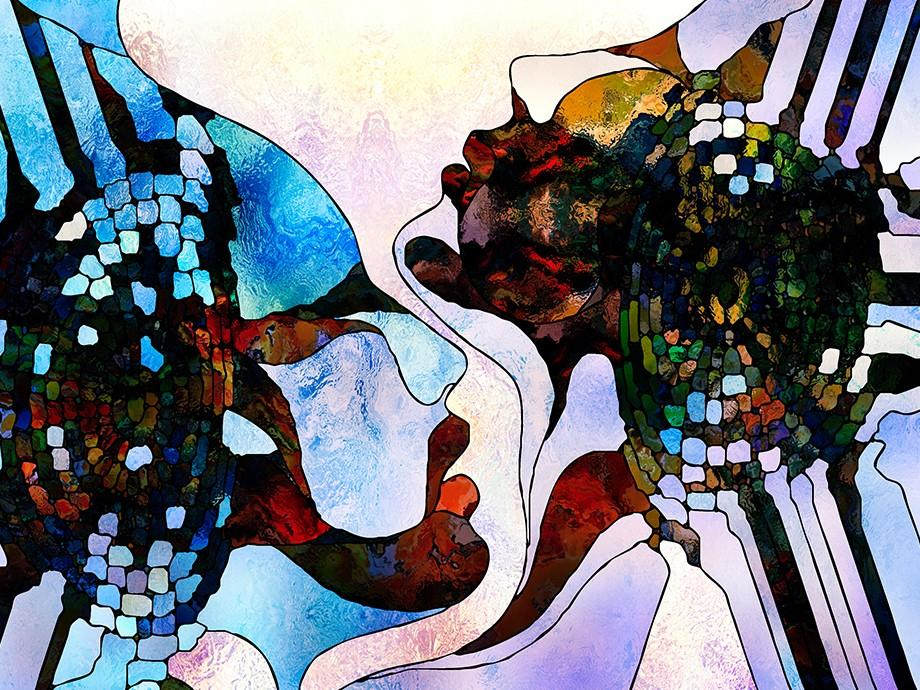 Cooking
Unless your partner is a world-renowned chef who hosts a Netflix cooking show, taking a culinary class together can end up being the gift that keeps on giving. Think of it as a twist on the classic dinner night out. There are online platforms that can help you get connected to a couple cooking class near you. For instance, Cozymeal has options for various party sizes and all types of cuisine. Just don't forget to kiss the chef.
Swanky Staycation
In 2017, 52 percent of American workers didn't fully take advantage of their vacation days. You and your partner might be feeling a bit overworked but simply can't sync up your schedules to have a proper getaway. Staycations are when instead of traveling for a vacation, you stay at home or do something in your neighborhood. Why not give it a swanky twist? Book a hotel suite, order some room service, and then drink champagne in a bubble bath.

Role Play
Are you guys fans of The Americans? Have you had Cold War fantasies about being undercover Russian spies? Or maybe, you have thought of an elaborate, tongue-and-cheek scenario where your partner is secretly having an 'affair'? Buy costumes and meet up at a bar as entirely different people. Don't plan too much, just improvise. Delve into these new characters and see where it takes you.
Camping
If your relationship is in a rut, it could just be that you're sick of your surroundings. A spare-of-the-moment camping trip can be the change of location you're looking for. There's the obvious romantic factor of gazing up at the stars and the potential to strengthen your communication skills by working together to pitch a tent, make a fire, and cook a meal. With glamping (
glamorous camping
), you don't even have to get your hands dirty. Just relax and enjoy a deluxe version of the great outdoors.