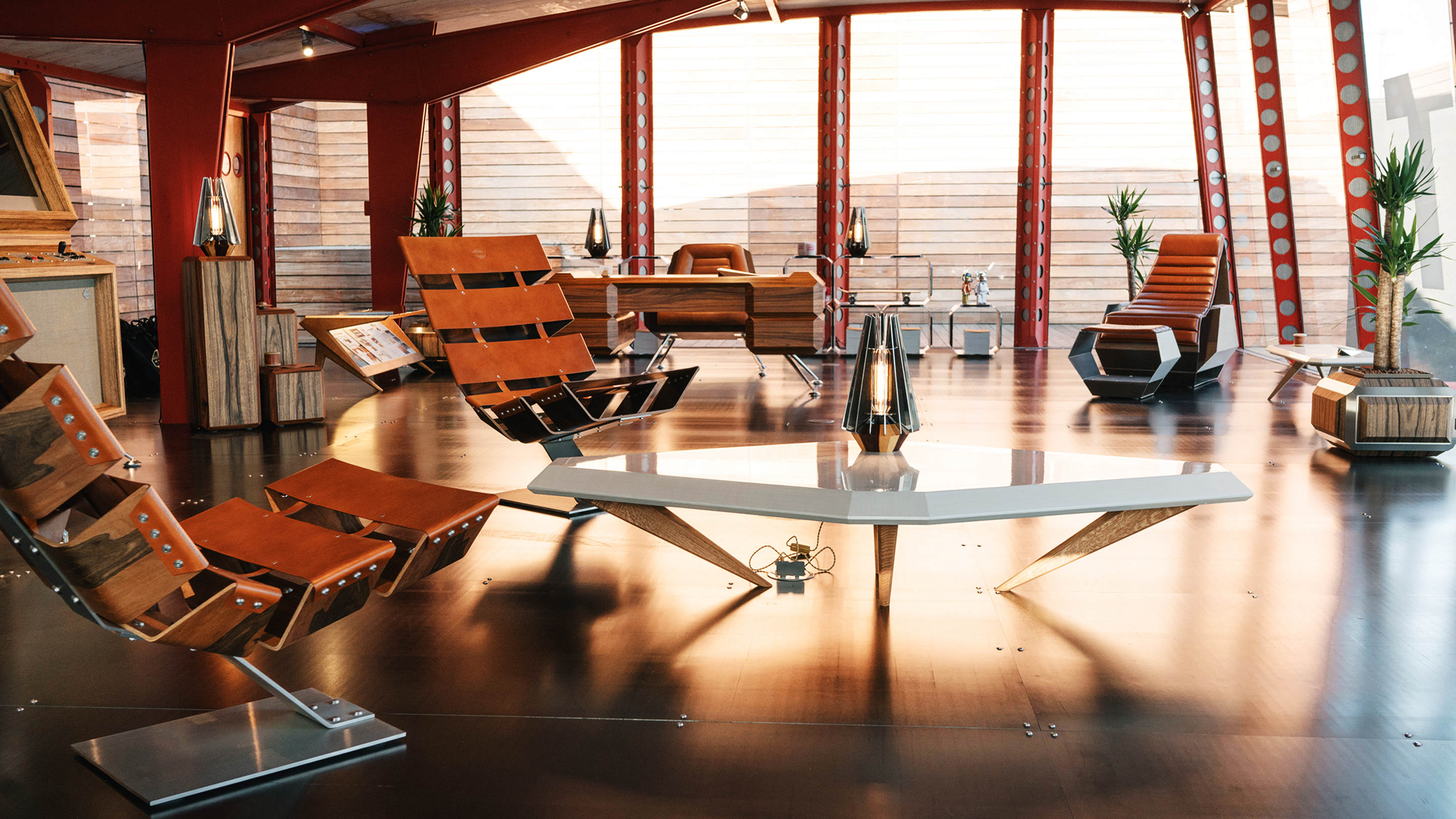 Space-Age Midcentury Modern Furniture Design? Yes, Please
Written by Lily Heise

Published on

June 28, 2018
Thirty years ago, little could two innovative teenagers have imagined that an attempt to recreate the hoverboard from Back to the Future II would one day evolved into designing sleek skateboards for electronic music icons Daft Punk. Founded in 2014 by Nicolas and Cédric Hervet, the roots of Hervet Manufacturier go back even further than the French cousins' first youthful creations. Their stylish, space-age designs are a continuation of generations of French traditions, which have now landed in Los Angeles.

Quality craftsmanship has always been an decisive element of what defines France, no matter the domain, from the arts to gastronomy. Artisans often dedicate their lives to their craft, with much warranted pride. Previously, the assiduously attained skills of a trade would be passed down within the family, however, due to rapid modernization over the last century, this custom has been gradually dying out. There are, fortunately, still some exceptions to this, the Hervet family being one of them. For over four generations, members of the family have work in the furniture-making or carpentry, a passion for wood which was transmitted at a very young age to Nicolas and Cédric, now aged 42 and 44 respectively.

"When we were kids we used to spend school holidays together," says Nicolas, over the phone from the Hervet workshop in Normandy. "We had access to plenty of tools in our uncle's workshop, so we were always making things together." One of these was a carefully studied prototype of the hoverboard Marty McFly zooms around on in Back to the Future II, a classic among the futuristic movies of the 80s. Their painstakingly constructed board may have been accidentally run over by their grandfather, but their enthusiasm for design—and skateboards—wasn't squashed along with it.

In fact, both cousins were set to pursue the family tradition of woodworking, Nicolas embarked on a career as a furniture restorer and Cédric began studying wood sculpture at the prestigious Boulle School of Applied Arts in Paris. However, just as some grains of wood have to deviate around knots, his path towards his family legacy would take something of a detour.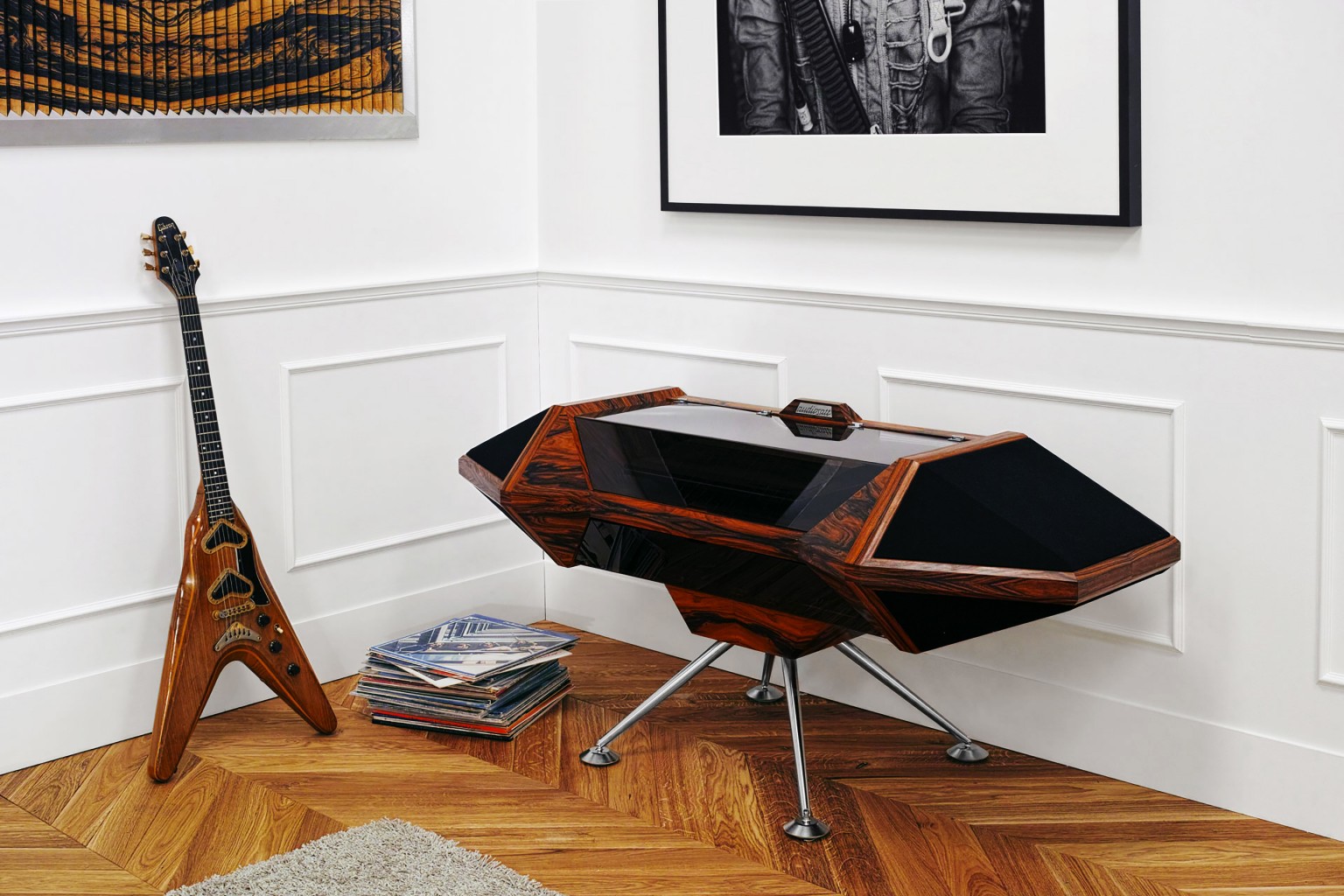 Cédric had attended the Lycée Claude Bernard in western Paris. It was here he befriended a certain Guy-Manuel de Homem-Christo, better known today as Guy-Man, who, alongside Thomas Bangalter, make up the helmet-wearing duo behind Daft Punk, France's leading musical export of the 21st century. Their friendship flourished along the duo's career, leading to Cédric regularly acting as their creative director. This was responsible for the art direction of their award-winning 2013 album Random Access Memories (featuring the smash hit "Get Lucky"), but he also acted as co-producer of their third album, Human After All, and collaborated on their films Electroma and Interstella 5555.

Another form of creativity, nonetheless, over the course of this musical interlude, Cédric and Nicolas remained close. They even shared an apartment from 1995 to 2001, a space which progressively filled with objects they made together. In 2009 Cédric decided to base himself in L.A. to focus on his work in music and film, but, before he did, he teamed with Nicolas to create a personal desk for his post production work, a piece that would be both ergonomic and attractive. It was the first object of their revived collaboration and Hervet Manufacturier was official launched in 2014.

"We create objects that we would like to have ourselves," Nicolas says regarding their collection. "Similar to the ones that we used to make when we were living together." Indeed, assembled the gorgeous desks, chairs, lamps, stereo units and other items form the ideal decor of a swank pop-culture living room.

Growing up in the 80s, sci-fi movies and Japanese animation sparked our curiosity and desire for the future.

"When we're designing, we don't over-think things," Nicolas adds. "But there are links to our childhood. Growing up in the 80s, sci-fi movies and Japanese animation sparked our curiosity and desire for the future."
In their works the cousins have blended these futuristic tendencies—which are also a prominent reference for Daft Punk—with mid-century design, another recollection of their youth. The ultimate example of this is their piece
Satellite
. Shaped like its intergalactic namesake, this modern take on the 1950-70s record-player console was specifically designed to house a Bose® Soundtouch® system. You can enjoy your favorite tunes while seated on a Capitaine or Passenger, chairs that look like they'd fit in well on the Starship Enterprise.
Despite the distances and thanks to technology, their design process is very collaboratively. "One of us comes up with the idea, then Cédric creates a 3D modeling of it," Nicolas explains. "We test out the proportions, tweak the design and advance from there."
All the works are meticulous built in their French workshop by specialized craftsmen, using traditional methods and the finest materials. These are finished in wood laminate instead of solid pieces to avoid unnecessarily over-use of the special, exotic woods, like white ebony, Brazilian rosewood and Ziricote, which Nicolas and Cédric carefully select to best fit each piece and its size. These are complemented by other high-quality materials including stainless steel and full grain leather. True works of art, it can take up to six weeks to finish a larger piece, produced in a limited edition of 12.
In addition to their own collection, and in keeping with their spirit of teamwork, the Hervets do a good deal of custom works and often collaborate with other artists and on innovative projects. These include limited edition Vedette skateboards branded for Daft Punk—although not hovercrafts, they are incredibly slick. In return, Daft Punk's Thomas Bangalter, an avid photographer, shot all of the photos on the Manufacturier's website and those on display in their Paris showroom. They also designed the bar counter, in-room bars and headboards for
l'Hôtel Providence
, one of Paris's hottest new boutique hotels, and are currently working on a top secret project with a major automobile company.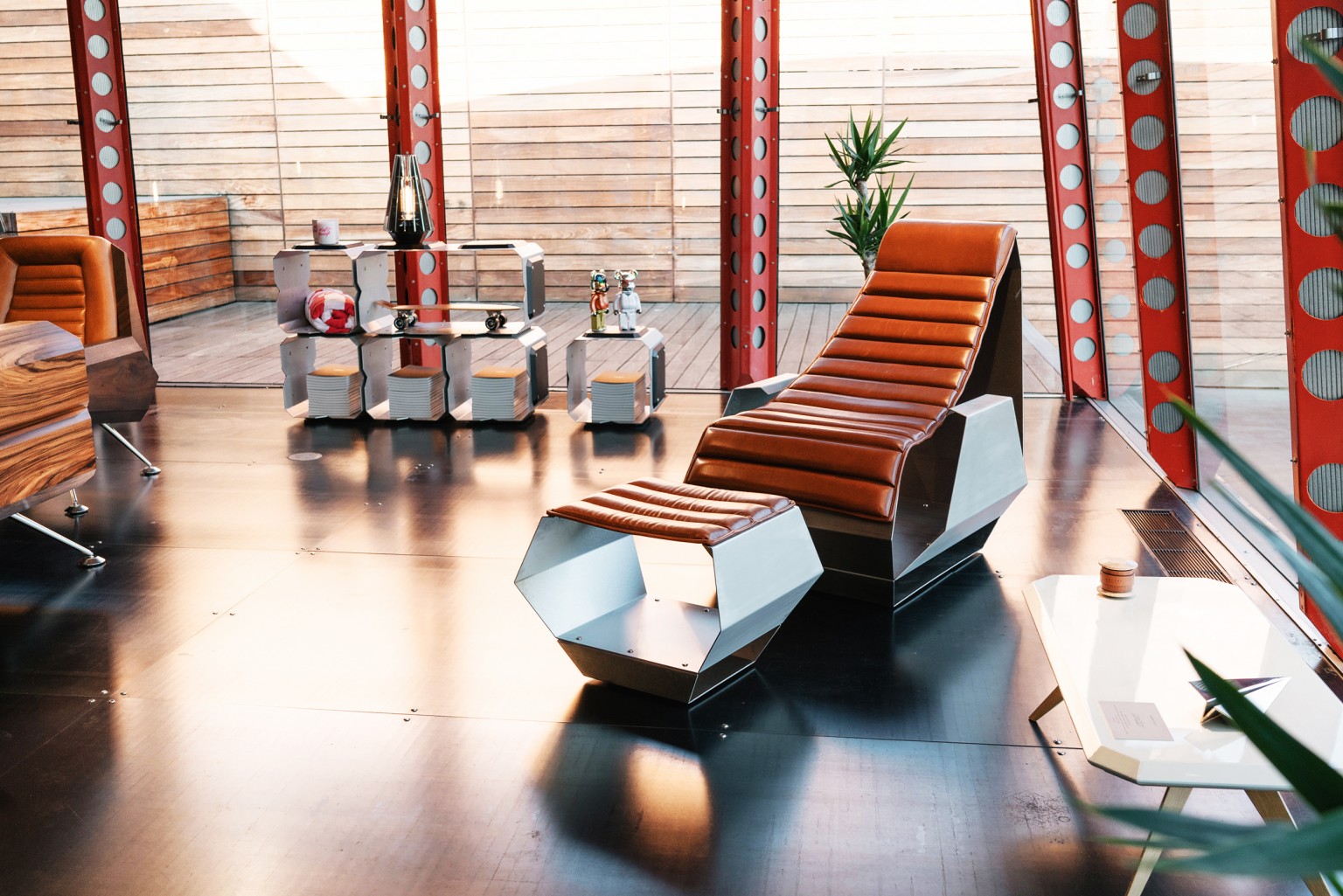 Visitors to their L.A. shows can see another recent collaboration, The Condor, a brass "paper" airplane created with rising French photographer Mathieu Cesar. Also among the many works on display are new chairs, Actarus, specifically designed and launched for their U.S. debut.

"The U.S. is where ideas and dreams are attainable," reflects Cédric. "It's a land of dreams, big spaces, big houses, especially in L.A. and California, and thus our furniture fits in well, not to mention its connection to American design."

Their other-worldly works definitely seemed at home during their exhibit entitled Le Bois Sacré (Sacred Wood), held in June at Maxfield, very appropriately within the boutique's "Structure Nomade," a mid-century prefab building designed by fellow Frenchman architect Jean Prouvé. They will then be featured at the JF Chen branch on Highland Ave in Hollywood.

"We started this out of passion," says Nicolas. "But we also really wanted to help keep the profession alive." The success of their U.S. launch, which has been very well received, will certainly help them achieve this goal, as will their efforts to preserve the craft of woodworking. While their skills may not be passed down to another Hervet, they are being imparted to the many apprentices they train at their workshop. The future of French furniture-making is in good hands.