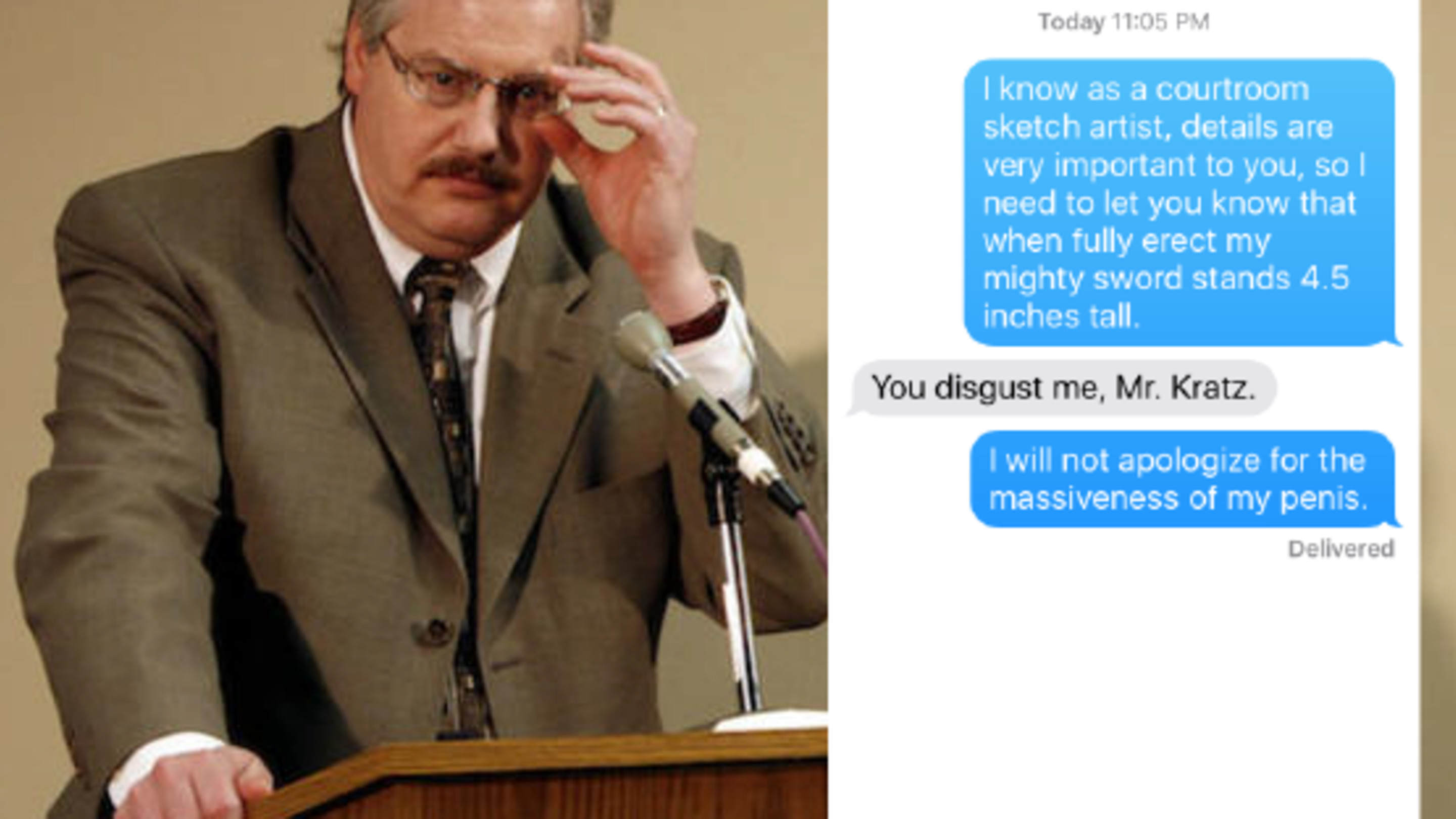 The Lost Ken Kratz Sexts
Written by Michael O'Brien

Published on

January 12, 2016
"You may look good at first glance, but women that are blonde, 6ft tall, legs and great bodies don't like to be shown off or to please their men! I'm the atty. I have the $350,000 house. I have the 6-figure career. You may be the tall, young, hot nymph, but I am the prize."

There are a lot of horrible people in the Netflix documentary "Making a Murderer", but maybe the worst is Ken Kratz, who at the end of the series is revealed to have sent very inappropriate and incredibly unsexy sexts to women involved with his trials, like...

With poetry like that, I had to subpoena his phone records and examine his other texts to women around the courthouse.