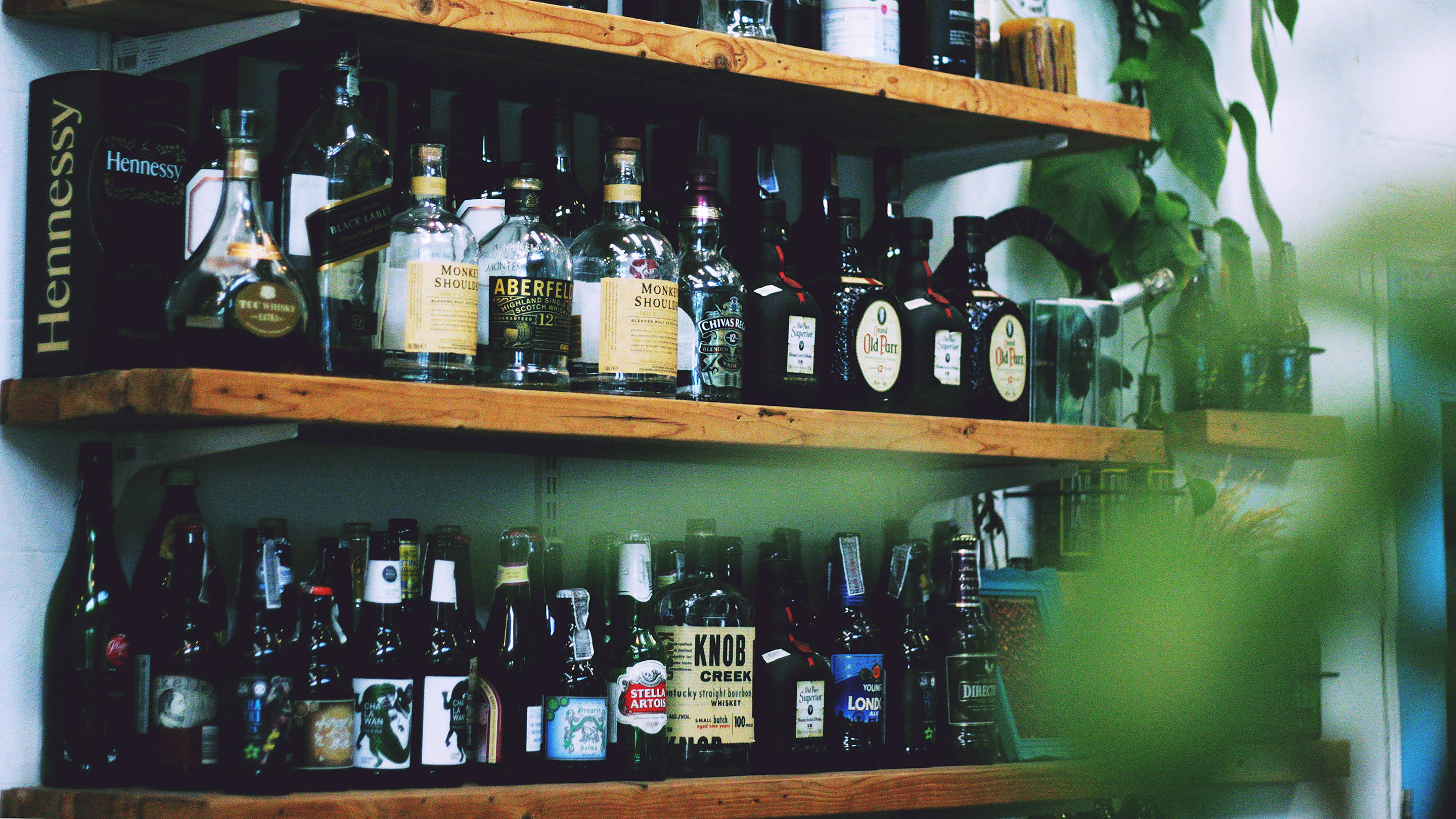 Minimal Waste Bars Can Make For Optimum Pleasure
Written by Shana Clarke

Published on

August 27, 2018
Straws have become the environment's number one enemy. Bars and restaurants are banning them faster than the time it takes to down a shot. Although this simple tube has shone a spotlight on sustainability in the hospitality industry, there are several establishments where banning straws is just a small taste of how they're working towards becoming minimal-waste drinking establishments.

San Francisco's
The Perennial
opened its doors in 2016, and from the restaurant's physical design to the food and drink program, every element is carefully thought out to consider how each can reverse climate change. Rob Hamic, bar director at The Perennial, considers four "checkpoints" when crafting his bar program: eliminate water waste, responsibly source materials and ingredients, use as many preservation methods as possible, and find creative ways to incorporate byproducts from the kitchen.
The last guideline in particular leads to an intriguing drinks menu. For example, the walnut-honey syrup in drink Rust & Char utilizes charred walnut shells from the kitchen. After the nuts are extracted from their casings, the discarded shells are used in lieu of wood chips for the kitchen's smoker. Once blackened, they're passed on to Hamic, who uses them to creates his smoky-sweet liquid, "which sort of match the char in the barrel of the rye that we use," he says. "The idea is to use things over and over again until we deplete
the use of the product completely
."

Classic cocktails, which require a lot of citrus—and a lot of fruit waste —also get a minimal-waste makeover. Hamic says they're experimenting with creating a "nonperishable citrus juice," which replicates its freshly squeezed counterpart, in order to utilize all parts of the fruit. He zests a lime, distill those peels and extract the oils. The leftover shell of the lime and zest are boiled together in water, creating what is basically a citrus stock. The essential oils are then added back in to give the same properties as juice. Hamic is still tinkering with the process, but the goal is "a customer won't be able to taste the difference and not know there's not actual lime juice in there."
It's like that one day you learn to cut the rings out of a six pack. You see that once and think, I should have been doing that my entire life.

This culture of working sustainably proves challenging, but rewarding. Hamic notes you have to kick the rulebook out and question everything. "Where does your product come from? How is it made and how is it handled? How does it get here? How can you use it so nothing gets wasted? There's always a question." But being satisfied with the end result leads to complacency. "Personally, I feel fulfilled, as long as I'm continuing to come up with new and better ideas," he says. "The best things that happen in the bar happen when my chef comes to me and goes, 'Hey, we're using too much of this and we're ending up with a lot of by-product; what can you do with it?'"
For all their innovation, The Perennial hopes they aren't the best in the industry at what they do. "I've said this one hundred times: the immediate goal was to hopefully find someone who was smarter, could do this better, have better ideas and could take what we're doing to a place we haven't figured out yet," says Hamic. Although they're leading the sustainability race, they don't want to win the marathon.A dance club seems like an unlikely pioneer in the zero-waste movement, but
Honeycut
in Los Angeles is breaking the models-and-bottles stereotype. The venue opened in 2013 with traditional
operational practices in place
, but, "because we're so high volume, we felt irresponsible about the amount of trash we were disposing of on a nightly basis," says Dave Fernie, director of operations. They quickly eliminated bottled water and beer and began exploring other ways to cut down on rubbish.
Like at The Perennial, fruit waste was a big concern. To combat the issue, Honeycut took a hard analytical look at where all the fruit went, "dialed in the amount of everything we make," says Fernie, and now utilize a dehydrate for leftover wedges, resulting in candy-like pieces to adorn glasses on another night.
Water conservation is a huge priority for the bar. "We felt pretty weird about the amount we were wasting," admits Fernie. Leftover ice is typically "burned"—essentially, hot water is run over the ice to melt it—which not only wastes water, but requires gas or electricity to heat the water. As a solution, they now use reclaimed water in a multitude of ways. Less filtered H2O is used for cleaning the venue, while the highly filtered water makes it way into drinking water, ice cubes, or simple syrups.
Not content with just following sustainable practices in the bar, they recently started a juice commissary to make sustainability more turnkey for other establishments. Fernie recognizes that other bars have interest in converting their practices, but "at the end of the day, it's a lot easier to do the easy shit and not really care," he says. The bar is working directly with local farmers to buy the "ugly fruit" that the growers can't sell elsewhere. Their lineup currently includes several fruit juices, demerara gum, simple, and ginger syrups and ginger beer.As of August, they expect to have about 16-30 accounts, including food outlets at Los Angeles International Airport.
Playboy discusses the positive effects of sustainable gastronomy to combat global warming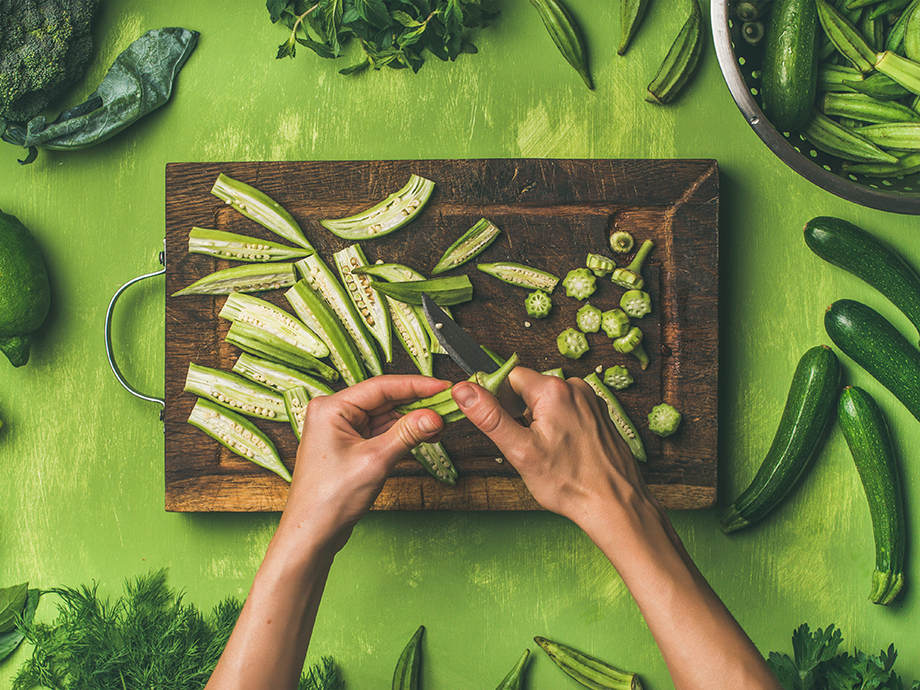 The costs of running a minimal-waste operation without readily-available resources can be a hurdle in the beginning.
Hell or High Water
Bar in Louisville, KY, recently opened after a two-year delay, so they're taking small steps to implement sustainable practices. "The revenue for a cocktail bar with all the overhead, especially for this large space, is pretty expensive to run," says beverage director Adam Staniszeski. "Even the smallest thing could change your budget in a heartbeat. Right now everything is very calculated." A major first step is revamping the menu to craft what he calls "deconstructed cocktails," which eliminates the need for straws. His team also tests cocktails with bar spoons—dabbing the drink on the back of the hand and tasting— rather than using cocktail straws. In addition, Staniszeski draws upon his culinary background to create jams and spreads for the cheese and charcuterie boards using imperfect fruits and olives. "Our ultimate goal is to not just be a surviving business, but a surviving business and a driving force in the community," he enthuses.
Staniszeski is already looking to other communities, such as nearby Nashville, for inspiration. "It's like that one day you learn to cut the rings out of a six pack," he says. "You see that once and think, I should have been doing that my entire life. Now's a great time to go out and drink cocktails and see what people are doing."
There is the fine balance between raising awareness and being preachy. Both Hamic and Fernie say they don't discuss their practices with guests unless directly asked, but both establishments proudly proclaim their sustainability commitments on their respective websites. "At this volume [of business] we can't hand-sell to someone," says Fernie. "So we're left in this no-man's land of creating and developing something [new], but at the end of the day providing an experience our guests can get their heads around." It does create a conundrum: how loudly do you need to beat the drum in order to stir up change while still practicing good hospitality?
Hamic counts on today's societal climate to help bring awareness to their work. "I think it's hitting a lot of people, when we consider the current political environment. It's strange to mention that this is a politically based operation, as far as restaurants go, but it is. Environmental stewardship is now a partisan issue, and I think that a lot of people are grasping that if they actually care they need to do more instead of just letting other people take care of it."