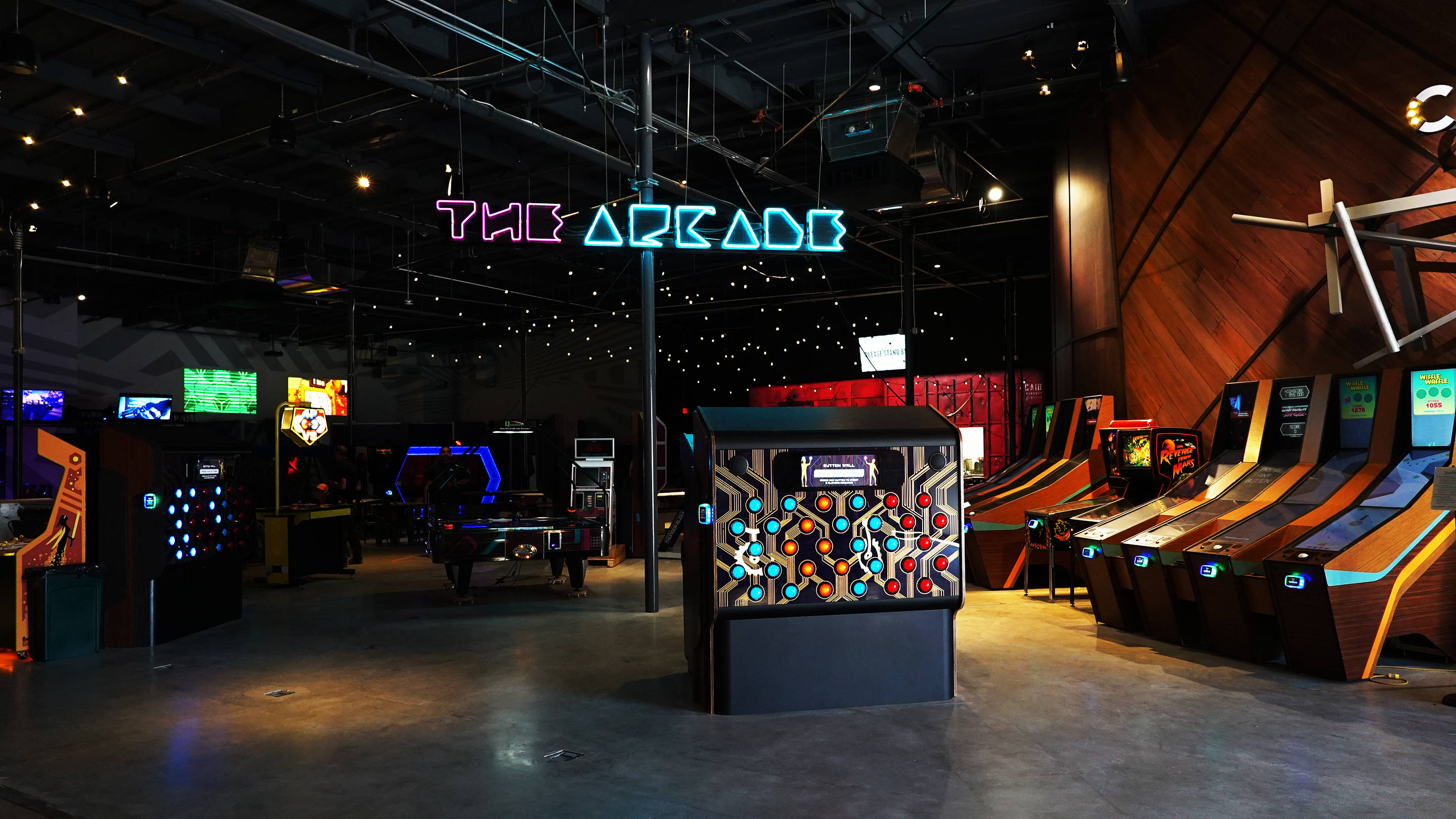 This Adult-Friendly Amusement Park is a Dream Come True
Written by Lisa Beebe

Published on

September 04, 2018
An old warehouse in Downtown Los Angeles just got a serious upgrade. It's now home to Two Bit Circus, a 50,000-square-foot "micro-amusement park" that houses collaborative virtual reality games, escape rooms, HTC Vive stations, private gaming cabanas and lots more. Brent Bushnell, the company's CEO, says, "The idea is, it's small compared to Disneyland, but still huge for an entertainment complex—almost the size of a football field. Like an amusement park, it's broken up into lots of pieces. We have a 100-seat interactive theater, a carnival midway, a virtual reality arena, a full restaurant and bar including a robot bartender, a futuristic arcade… a whole variety of things." While the concept has been on the rise in recent years, Two Bit Circus differentiates itself with cutting-edge games created by the company's artists and inventors.

Another factor that elevates Two Bit Circus above the rest is the Bushnell lineage: His dad, Nolan Bushnell, founded Atari. Nolan Bushnell instilled a creative, entrepreneurial spirit in his kids from a young age. The younger Bushnell says, "Sundays with Dad was going for ramen noodles and then to Fry's Electronics. We would wander around Fry's, get parts for projects, and then we would go home and build stuff." Bushnell and his siblings still work together on creative projects—a few of them are involved in Two Bit Circus. His sister runs the company's PR, their youngest brother is a game designer and another brother builds arcade cabinets. Bushnell jokes, "Nepotism's only a problem when they suck."

Bushnell grew up in Silicon Valley, California before moving to Los Angeles. He met Two Bit Circus co-founder Eric Gradman at an engineer get-together at a Downtown LA bar. They bonded right away, and started building things together just for fun. Their first project was an interactive whiteboard: "You could draw on the whiteboard, and we projected a physics simulation that would bounce off of what you drew. We installed it at a party and people liked it, so we kept making more stuff like that." They started Two Bit Circus in 2012. Bushnell describes the company as "a big band of nerds in Downtown L.A. that has been building attractions for years, either for ourselves or for brands." They've done custom work for companies such as Samsung, Intel and Warner Brothers, and last year, they developed a cloud that rained tequila for the Mexican Board of Tourism.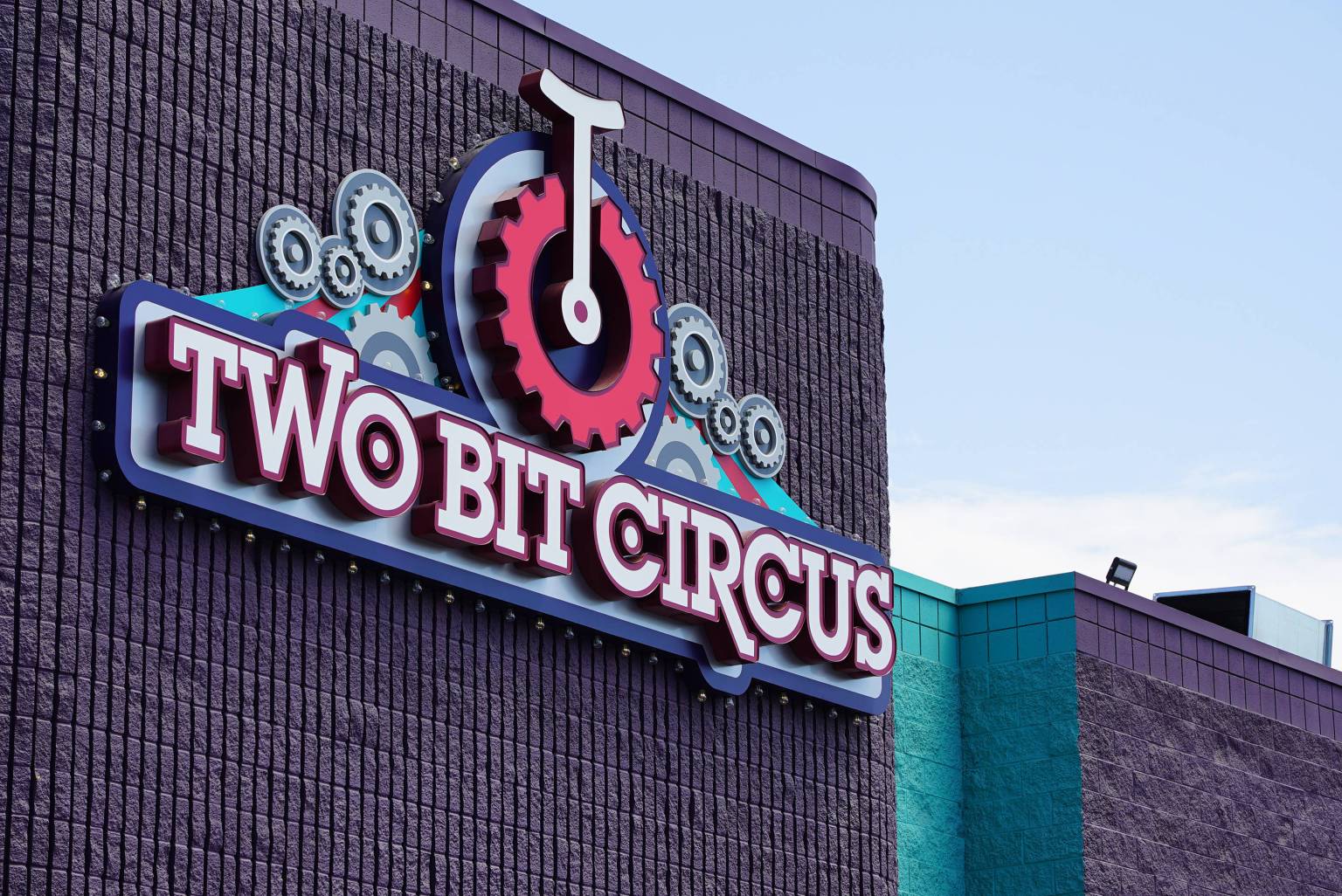 In 2013, Two Bit Circus launched a traveling carnival to share their work with the public, but by 2015, they realized that they'd reach more people with a permanent space. That's when they came up with the "micro-amusement park" idea. The new space is full of
innovative games
, but Bushnell is most excited about two in particular: "One is what we call Club 01, our hundred-seat interactive theater. Touchscreens on the tables, displays on the wall, and it's a big interactive show. The people can be part of a game show, a wine-tasting game, or a big interactive dinner theater. I just love that it's lots of people in a room, not just passively watching something, but being part of the show."
Bushnell's other favorite Two Bit Circus offering is Space Squad in Space. "This is one of our story rooms, and it's a whole multiplayer, multi-role episodic adventure. Four, five or six of us are all on the bridge of a starship and we all have to work together to make sure we don't crash into a planet," he explains. "What's so exciting is that there's a captain, a gunner, a navigator, a ship's officer, and for each one of those roles, it's really a different experience. The captain has to do one thing, the navigator is doing another thing, and they all have to really collaborate and communicate in order to accomplish the mission." Each "episode" will involve a different mission.
You have to be willing to say, 'Sure, that's the way we've always done it, but maybe it's not the right way.'

The founder describes his team as "a bunch of stem nerds," and that passion for designing fun, creative experiences is evident in everything they build. In addition to making games in house, they regularly partner with outside developers and game designers. One example is a multiplayer VR experience set in a mysterious swamp, called The Raft. "[It] is a collaboration between us, a company called Starbreeze, and another company called Red Interactive, and it's all in VR. You walk into a themed room, and you're on the dock of a bayou. " Up to four players are outfitted in VR headsets, standing in the middle of a room on a raft, before being transported to an alternate reality where they must defend themselves from an assortment of otherworldly attackers.


In order to make virtual reality that feels as real as possible, Bushnell says developers have to think beyond the traditional five senses, because people have at least seven. "You have what's called your vestibular sense. Hairs in little sacs in your inner ear act almost like accelerometers—the kind of accelerometer in your phone—and those allow you to understand when your body is accelerating," he says. If you're in a car, the vestibular sacs give your body a sense of how fast you're moving.Another lesser-known sense his work pays attention to is proprioception, "which is your awareness of your limbs relevant to your body. As an example, when you're sitting on a motion platform like we have in our tank simulator, that motion platform moves, and so it triggers your vestibular sense. You start to feel that acceleration. When you're walking around inside of The Raft or a VR maze, it's triggering your proprioception. You have controllers, so you can see where your hands are. All of those complete the immersion."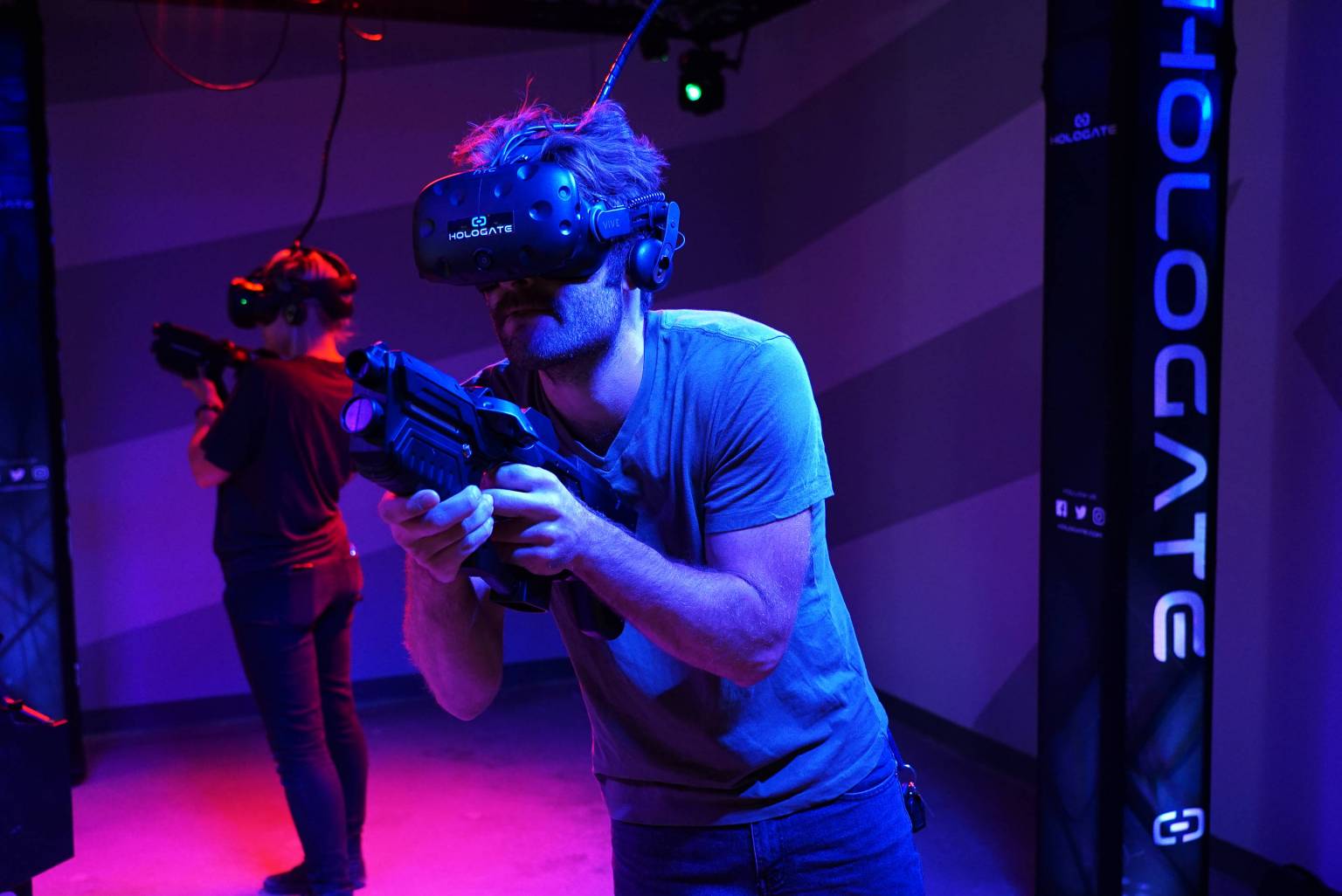 Designing such highly technical games is often a messy process, according to Bushnell. "What happens, and what I think some people underestimate, is that the creative process is a process. You think of an idea, you make a version of it, and then you see it in real-time and you're like, 'Wow, that was a dumb idea. What was I thinking?'" While it's rare to get things right on the first try, all of that iterating and testing is just part of the process. He says it's also important to try new approaches. "You have to be willing to say, 'Sure, that's the way we've always done it, but maybe it's not the right way.'"


For Bushnell, the hardest part is balancing the urge to finish things fast with the urge to be thorough. He says, "How good is good enough? That's a big challenge. We've got a lot of interest in replicating this all over the world, and I can't wait to do that. I'm also embarrassed about some of the things that we're opening up with, and I want the time to change and make those better."
The themed party provides a cannabis-laced night that does so much more than satisfy the munchies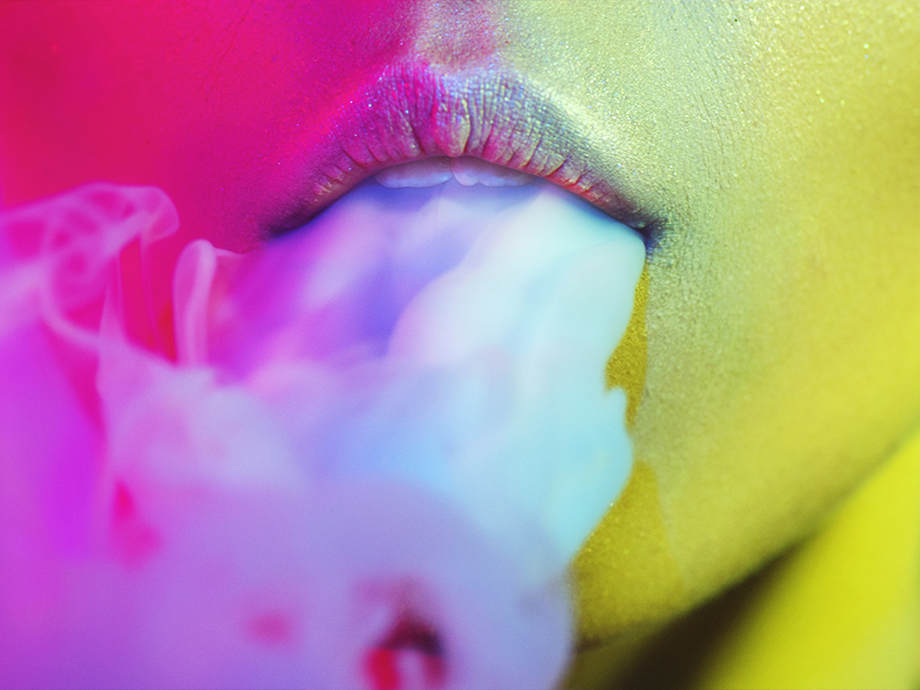 Even after Two Bit Circus opens to the public, it will still be a work in progress. Bushnell and his team plan to continue improving the games and experiences
as new technology
becomes available. Considering a few of the possibilities, he says, "Augmented reality is totally exciting, and we can't for that hardware to get really robust and cost-effective because there's lots of new ways you can play with that stuff." This approach is why he describes his work as a blend oftech know-how and creative exploration. He says, "I'm a big fan of random input—exposing yourself to as many different things as possible—because innovation usually happens at the intersection of a couple of domains."For now, he is focused on Two Bit Circus' new micro-amusement park in DTLA, even only after a few minutes with him, it seems unlikely that one warehouse could contain his creative, entrepreneurial dreams. While it's impossible to predict what Bushnell will accomplish in the future, but it will probably be exciting, entertaining and a whole lot of fun.