I am in a room I do not recognize, sitting on a bed that isn't mine. I glance quickly down at my torso, but unless I've just suddenly sprouted a penis, this isn't my torso. In front of me is a beautiful woman, looking into my eyes as she leans close into me and kisses me, whispering seductively into my ear as two hands grab her breasts. Again, these aren't my hands. In real life I'm sitting in a room of three other people, all giggling as my mouth drops open with awe, unbeknownst to what is going on in my current reality—my virtual reality. This is my blushing introduction to the PVR Iris; the first Virtual Reality headset made specifically for experiencing pornography.

Today, I am welcomed by Samantha Mack, an adult performer in both 2D and VR. She is shooting a scene in her decadent studio with VR legend Anna Lee, the first female director to be nominated for the Adult Video News Awards' (AVN) best director trophy for virtual reality porn. They're filming with an instrument related to the one that just transported my mind to a new world, the PVR K1 Pro—the first-ever VR camera made specifically for shooting pornography.

The PVR K1 Pro looks like a tiny, robot's head; it even has two lenses for eyes and detachable ears to record sound. But the contraption looks the least suspicious in the room, set up at the end of an opulent bed made from stacked mattresses and an ornate golden headboard (braced by apple boxes to avoid squeaking). Among plush velvet couches, an endless supply of whips, chains, gold-plated dildos sits ready and waiting to be picked up under the studio lights.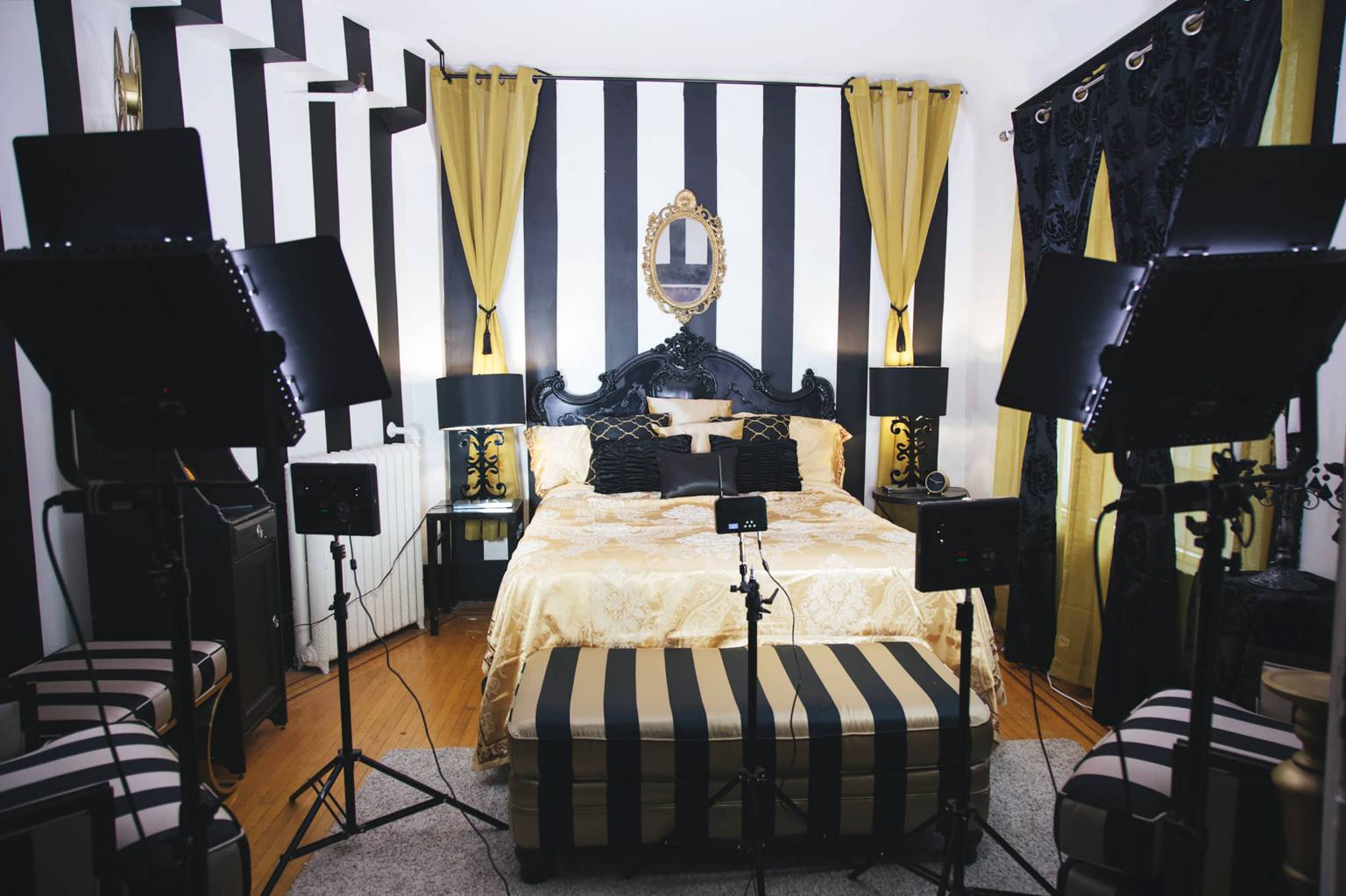 Advancement in technology is at the forefront of a tidal wave of change in the adult VR world—just ask Ela Darling, the chief marketing officer for PVR,
the company
behind the Iris and the K1 Pro. She has watched the relationship between VR and porn grow more and more...bonded. Five years ago Darling had to shoot on twelve GoPros strapped together with jellybean duct tape, but now PVR has its own custom-built camera which can shoot in stereoscopic 6k (a heightened measurement of depth that creates the VR experience). The days of careful movement and long preparation required for each shot are long gone. Instead, performers can move about freely—even kiss the tiny camera—before "cut!" is yelled and 10 minutes of rendering time is all that stands in the way of amazing VR content.
"While it might feel like something gaping in the face might sell well, that girl up close; the kissing, the eye contact, that's stuff that you don't necessarily get in regular porn and that's the big selling point for VR porn," says Anna Lee, a VR porn pioneer and executive producer of HoloGirlsVR.
Darling remembers a time when many experts predicted that virtual reality would push porn into extreme corners: "Initially people thought it would be a way to have Caligulan hedonistic orgies in 360 and everywhere you look there can be people doing sex stuff." Little did skeptics know that rather than becoming a way to make sex more extreme, VR has slowly become focused on authenticity. "People realize now it's not about having genitals flapping in every direction around you. It's about guiding focus, about creating a sense of presence and a transportive experience where you're in this really beautiful sexual experience," Darling says.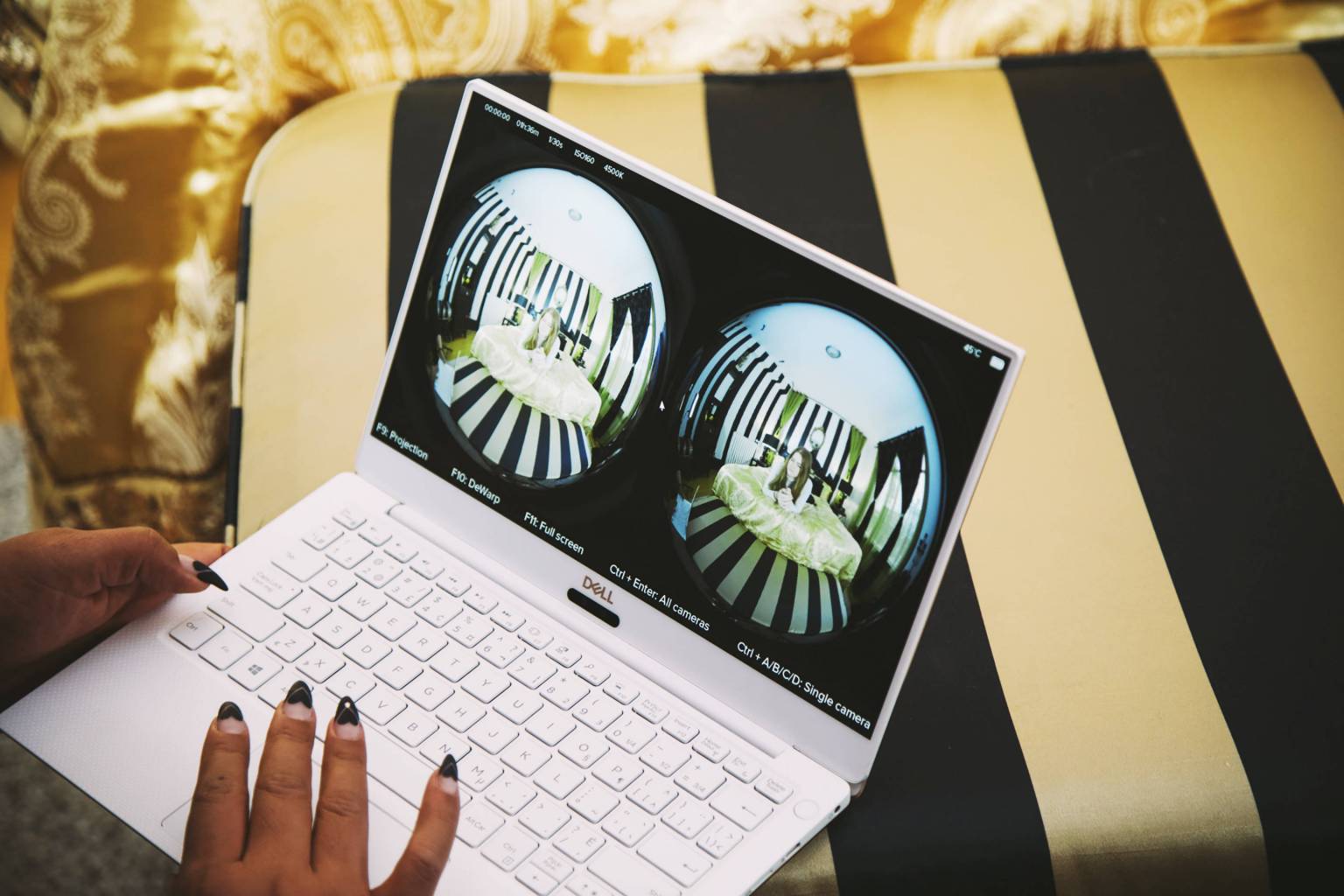 "People are buying intimacy now, they're not buying shock value," Mack tells me between takes. "Shock value is the '70s, '80s and '90s. Now people are lonely, they're on their computers all the time and they're not talking or seeing other people. They want to feel." VR is perhaps the surprising antidote to the alienating tech inferno we're all trying to navigate; it's tech that helps you feel less lonely.
This new generation of adult filmmaking has also altered the demands of the adult industry's stars. "You have to really tap into the most authentic version of yourself, because inauthenticity is fucking tangible," Darling elaborates. In other words,
a thrashing, screeching orgasm
might look great in 2D, but it's unlikely to get the same reaction in VR. "If you're the kind of cam girl who is just stuffing your holes for money, you're going to do great in 2D. In VR, it's not about sexual olympics, it's about establishing an authentic sense of reciprocal affection." And now, given the rising accessibility of VR headsets, more customers can submerge themselves in the experience.
When Lee writes and directs VR, it becomes almost like a play: "You have three walls and the fourth wall is broken." That fourth wall becomes the viewer, they become an active participant in the room; a new puzzle to solve for Lee or any similar director to constantly include the viewer. For example, when I see Lee brief Mack on what they're about to shoot, she gives a character to the camera—or, as they like to call it, the "empathy machine".
New York City has a public shrine to sex, but is act still taboo?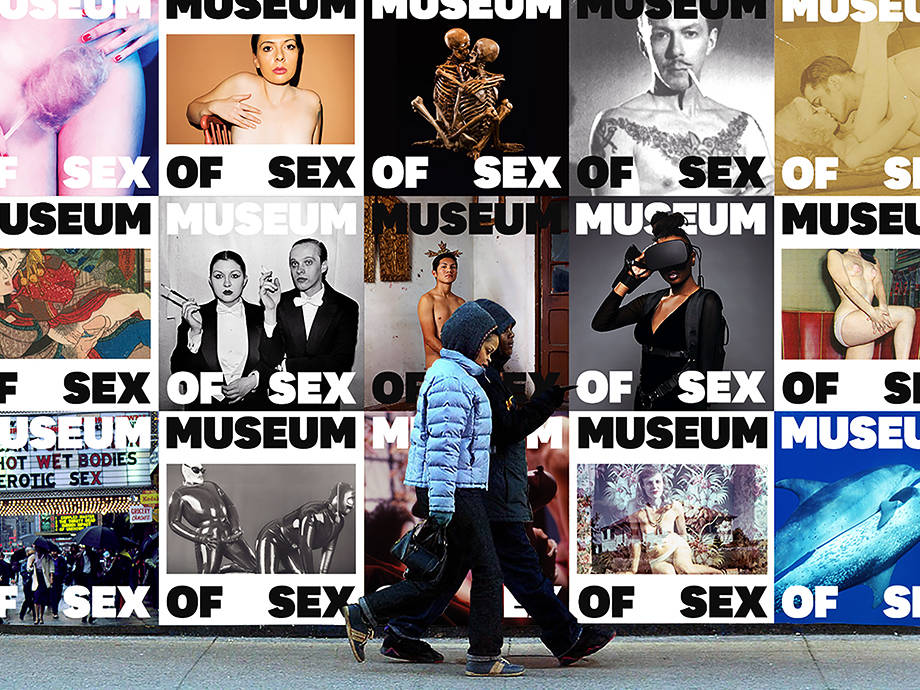 "It actually made me enjoy camming again" Ela mentions when I discuss the level of intimacy she feels she needs to portray. "When I was doing
2D camming
, I was fucking miserable. It was like being in a girl zoo. People would be watching me and not engaging. With VR, you have all of their attention. When they're watching me, they aren't checking their phones or keeping it open in a background tab while they pretend to work. They aren't doing anything else." She notes that she faces fewer trolls watching in VR than in 2D, all because of that empathetic magic that radiates from headsets. And we must note that she can still do her work—on a more personal level than 2D—without fear of physical or emotional consequences.
Still, given that the level of intimacy is unlike anything that conventional porn can provide, does participating in VR porn constitute as cheating? I touched breasts when I put on a headset. Would your significant other be okay with that? "The best thing that can come from this is that it makes people have those conversations with their partners that they really should be having anyway," Darling suggests. It's a subject that should garner an honest talk sooner rather than later because VR porn is only going to get more high tech—which we now know means it's only going to get more immersive. Companies are now manufacturing masturbation sleeves, for example, that can be synced to mimic the movements you're watching, or even ones that can respond to a live sensor—meaning that people could hypothetically receive a blow job from a cam girl on the other side of the world.
Sure, technology is boundless and even if there are seemingly endless positive side effects, the future ofthis technological landscape has the potential to negate the need for real experiences with real humans. Use with caution.