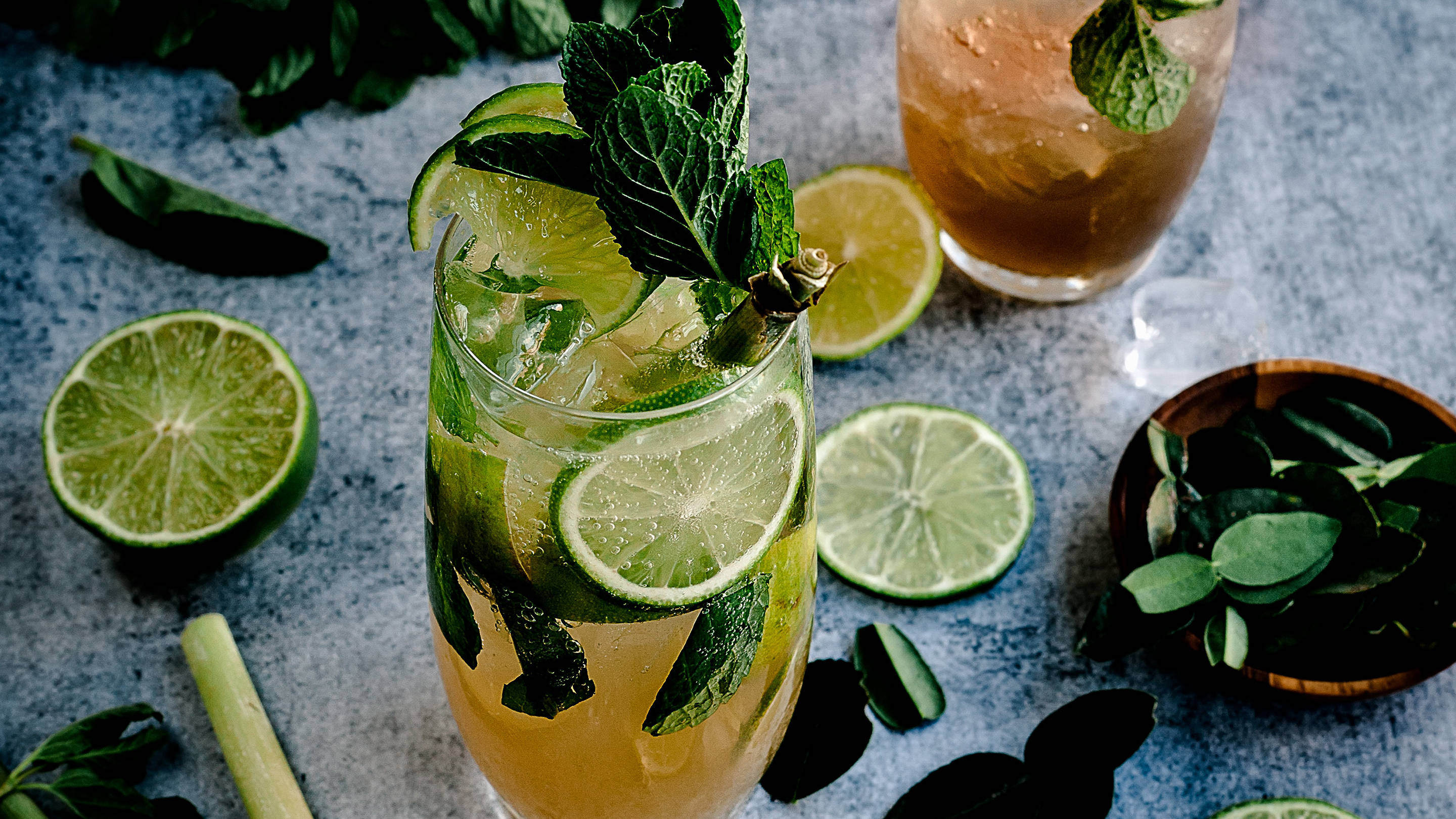 Alcoholic Wellness: Even the Beverage Industry Is Tapping into the Wellness Craze
When it comes to alcoholic beverages, does sex still sell? For many brands, the answer is no; sultry and scintillating campaigns are being replaced with sweat sessions (not of the bedroom variety) as brands seek to reach drinkers through wellness activities and campaigns.

According to the
Mintel Food and Drink Trends Survey
, reported in March 2018, the growth of alcoholic beverage sales is expected to slow, and the study attribute customers' desire for a healthier lifestyle as a driving factor. Brands are starting to catch on to the wellness trend and refocus their marketing efforts. Palm Bay International, a wine and spirits importer, began to consider how they could reach consumers through more grassroots activations. In 2017, they implemented three programs with
Ketanga Fitness
Retreats in New York City. Two were wine-focused — Pilates and Pinot and Rooftop Vinyasa and Vino — while a third, Muscles and Margaritas, featured Bribon Tequila. At all three events, guests were treated to a class, followed by complimentary sips.
Erica Rose Llanera, a public relations associate at Palm Bay International who spearheaded the campaign, admits she was surprised by the response. "It's funny, you'd think that [guests would] come to work out and wouldn't want a drink, but they actually really love it," she says. "It has a nice balance." This year, the program accelerated with a partnership with New York City's
Yoga Unwined
, which incorporates wine education with yoga classes. "What I really love about [owner Morgan Perry's concept] is it's very integrative, so as you're doing the yoga you're hearing facts about Rioja, or you're learning about different rose regions," enthuses Llanera. "We did one a couple of weeks ago where we brought in a classic rosé from Provence and a Rosé d'Anjou, and then did a comparison to see how two different wine regions in France translate into different styles. During the class you're doing yoga, you're listening to her speak, and it's revving you up. You're really getting some education and you've gotten your workout in, you're hanging out with your buddies, so it brings together a lot of great elements." For Llanera, Yoga Unwined's format is not just physical well-being, but mental fitness through education.
For customers, ticket prices to the aforementioned events range from $25 - $35 and include drinks. Costs to the brands are moderate; sometimes a sponsorship fee is involved, but often it's just a matter of providing product. Right now, Llanera acknowledges it's hard to measure success beyond social media buzz, but the enthusiastic on-site responses from guests is spurring the wellness focus forward. For 2018, Palm Bay is discussing hosting a Ketanga retreat at one of the European wineries in their portfolio, and plan to sponsor classes at Yoga Unwined's new Austin, TX, location.
Driving business these days is about making people aware of who you are as a company, not just saying, hey, we're over here selling craft beer, come buy some.

Wine, with frequent headlines purporting the health benefits of drinking a glass of red, has an advantage over other alcoholic beverages looking to target wellness. Most spirits don't have the pseudo-healthy cache - except for mezcal. Besides being the liquor du jour, mezcal is considered to be a "clean" spirit; it's made from
100 percent agave
(up to 30 types) as opposed to tequila, which only requires 51 percent of blue agave—the missing 49 percent can come from other sugars—so it's not surprise mezcal brands have been early adaptors of the wellness movement.
El Silencio
saw demand from trainers, athletes, and "yoga moms" for their product when they launched in 2013, so "we developed a bunch of recipes in the very beginning that were really aimed at that audience," says events director Taryn Olsen. Their most popular, Dark Rabbit, mixes carrot and celery juices with the mezcal, resulting in "[something that's] delicious but has all these vitamins," she says. These "functional" drinks capture the pulse of the current beverage landscape; according to a February 2018 study by Nielsen, consumers are leveraging the nutrients in food and drink instead of turning to conventional medicine. Nielsen considers beverages to be "a great entry point to 'functionality,'" noting terms like "cold-pressed," "excellent source of protein," and "probiotics" are increase beverage sales by about 3 percent from 2017.
El Silencio's healthy cocktail push created strong partnerships with hotels, who serve the concoctions after yoga classes or other guest-incentive programs. The social media arena also proved a fertile ground for pushing out the wellness message; El Silencio worked with influencer Tandy Gutierrez of Mat + Kitchen to create cocktails for her subscribers. They also did some targeted social media ads with wellness messaging, "not our lifestyle stuff where everyone is tattooed with rings and holding a bottle," says Olsen.
Although no one can deny that sales are the end goal, Olsen defines success differently. "It gives us this chance to tell the story of who we are," she says. "It's just a conversation you can't have as readily in a noisy bar, whereas after yoga, somebody is ready to have that conversation about what is going into your body. To me, it represents such as golden opportunity for us, because we rarely have those times when we can just have a conversation about what is mezcal and what makes ours really special."
Cultivating this relationship with the consumer primarily explains how
Foothills Brewing
's run club grew from 15 to 60 people in the span of two years. Dedicated regulars turn out weekly for the workout, and "almost 100 percent" stay for a beer, says marketing director Ray Goodrich, a runner himself who started the club after persistently asking the owners.
"Driving business these days is about making people aware of who you are as a company, not just saying, hey, we're over here selling craft beer, come buy some," he notes. "[Customers] like to see a company out there making an effort to embrace wellness." Adding even more value to the meet-ups, Foothills started a partnership with OrthoCarolina, an orthopedic care practice. Surgeons meet the group at the brewery post-run and give seminars on proper running techniques, offer quick one-on-one consultations, and help runners meet their goals if they're looking move beyond running recreationally.
Queens of the Underworld promotes self-care tools for female-identifiying sex workers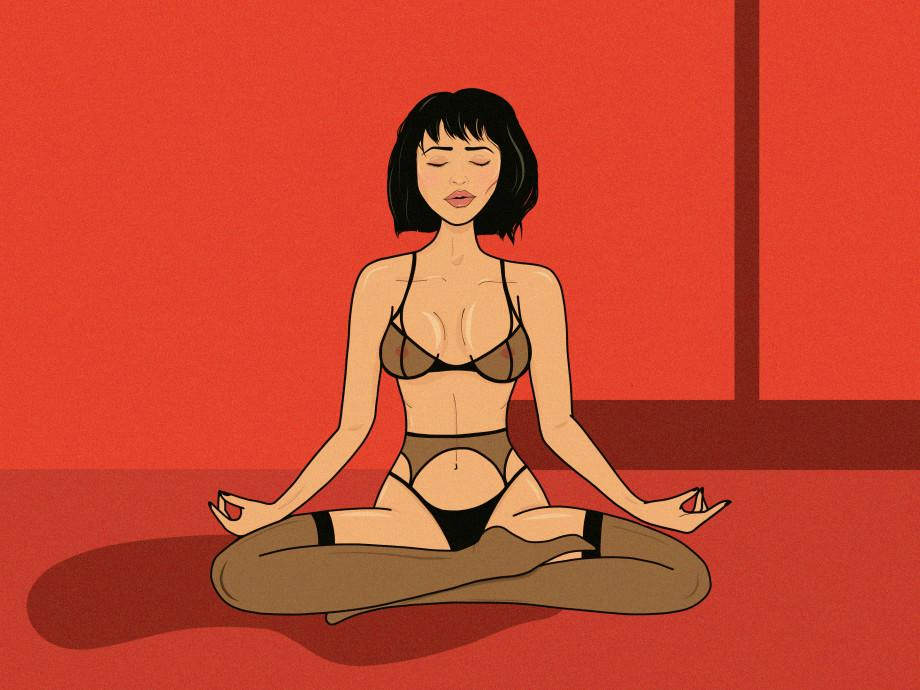 Foothills'
commitment to fitness extends
to weekly HIIT and yoga classes; the latter, which has also been on the events calendar for two years, gets about 75-80 participants each class. They recently opened a new coffee-to-cocktails outpost in downtown Winston-Salem, which hosts a weekly 7am yoga session. All of these activities foster a sense of familiarity with patrons, touch them at different points in their day, and allows the brewery to "weave themselves into the fabric of their communities," according to Goodrich.
Of course, most of the runners want to ensure their six-pack abs don't turn into kegs. "There's an element of earning what you're drinking," Goodrich notes. "It's one thing to just go out and have a beer with your friends at night, but if I go out for a three mile run, by God I've earned that pint I'm about to have," he laughs.
For all the brands, a wellness message isn't just about driving sales; it's about speaking to customers' passions and meeting them on their turf (literally). By acknowledging fitness priorities, it shows a deeper understanding of guests' needs and creates brand loyalty.