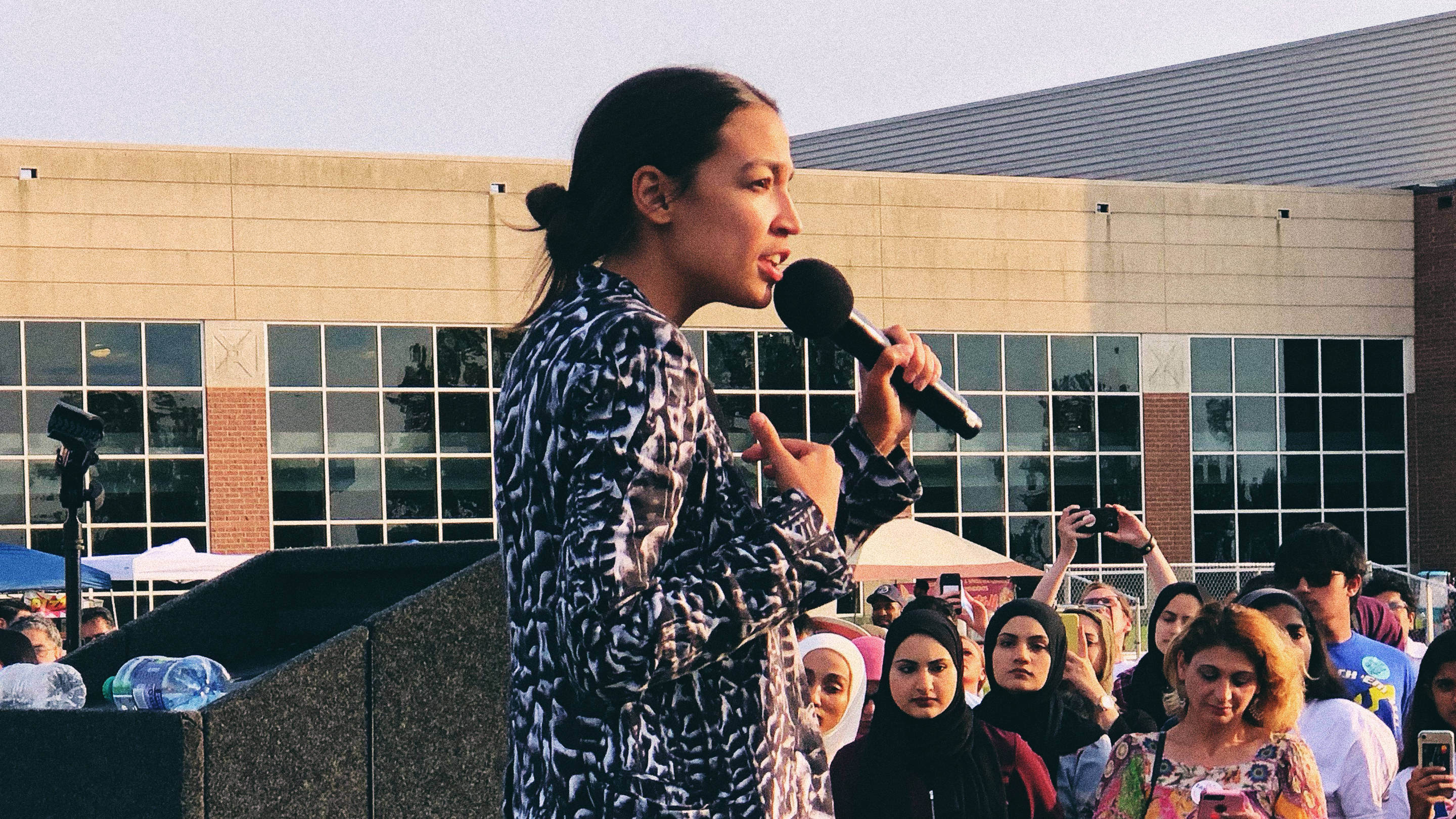 In Michigan's Primary, Alexandria Ocasio-Cortez's Star Power Will Be Tested
Written by Steve Friess
Photography by Steve Friess
By the time Alexandria Ocasio-Cortez took the stage two Sundays ago and bellowed, like the rock star she's become, "Thank you, Dearborn," she would have been forgiven for starting to lag. This would be at least her sixth speech of a two-day, 500-mile Michigan weekend, and yet no hair was out of place, the intensity of those slightly bulging eyes hadn't dimmed, her voice wasn't cracking. And when she did flub—she referred to the soccer field we were on as "this room" and said "that effort takes change" instead of "that change takes effort"—she quickly caught herself and emitted what sounded a bit like a giggle. That was the only clue that, at 28, she's almost as close to her teen years as she is to meeting the age requirement for president.

Primarily, her purpose in the Wolverine State was to bless and propel the longshot gubernatorial
candidacy of Dr. Abdul El-Sayed,
a 33-year-old public health expert and rock-ribbed progressive hoping to be the first major-party Muslim nominee for any statewide office in United States history. In July, El-Sayed received an endorsement from
Vermont Senator Bernie Sanders,
who this past weekend stump for El-Sayed in Michigan to a crowd of 1,400 ahead of Tuesday's voting. Even so, that came weeks after Ocasio-Cortez first stopped in to put her
suddenly valuable imprimatur behind his campaign.
"On June 26, nobody knew who I was," Ocasio-Cortez said of the day before her out-of-nowhere unseating of 10-term U.S. Representative Joe Crowley in the Democratic primary to represent the safe-blue, heavily minority sections of the Bronx and Queens. "But now, after our hypothesis was proven, I see now that we have way more power than we realized."
That hypothesis is that progressive
Democrats need not play to the political center
or the right, that there are enough votes to win via a platform of "free" everything for everybody and genuine empathy for minorities, the working class and poor.
If all those candidates lose, it does suggest fairly or not that she is not as influential that people maybe think she is.

But therein is the Ocasio-Cortez gambit that could either bolster her star power or, should it prove less transferrable, turn her into this year's hottest summer fad. The concept of a previously anonymous woman who has yet to actually even be elected zipping around the nation declaring she knows how it's done is an American political novelty; even that other zero-to-hero Democratic phenom, Barack Obama, waited until he was in the U.S. Senate before publicly lending his rarified aura and fundraising prowess to others.
"She's now staked her name and reputation on this Michigan race and she's campaigning for candidates in Massachusetts, Mississippi and Florida," says Donald Zinman, political science professor at Grand Valley State University near Grand Rapids, where Ocasio-Cortez and El-Sayed spoke to a crowd of 1,000 recently. "If all those candidates lose, it does suggest fairly or not that she is not as influential that people maybe think she is. She's a very promising young woman who could have a great career and work up the ladder, but a lot of people in Michigan are going to ask what authority she has to inject herself in our governor's race."
Yet defying the old politics of working "up the ladder" is, in fact, central to the Ocasio-Cortez mantra. Her age and inexperience are among the many reasons—along with
her Puerto Rican heritage
, her womanhood, her comparatively underfunded campaign and her far-left platform—that she says she was both underestimated and victorious.
RELATED: MIDTERMS 2018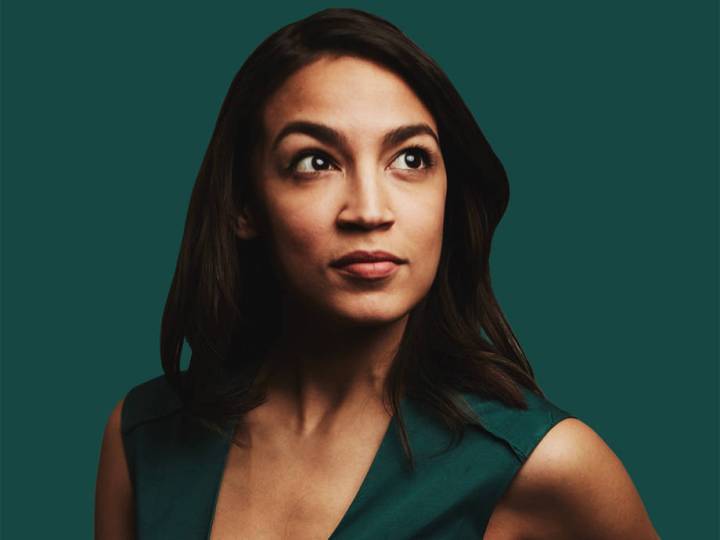 Democrats and Republicans are both cautious about New York's 14th District candidate. Voters are not
The ongoing teacher revolts could tip the scales in the upcoming elections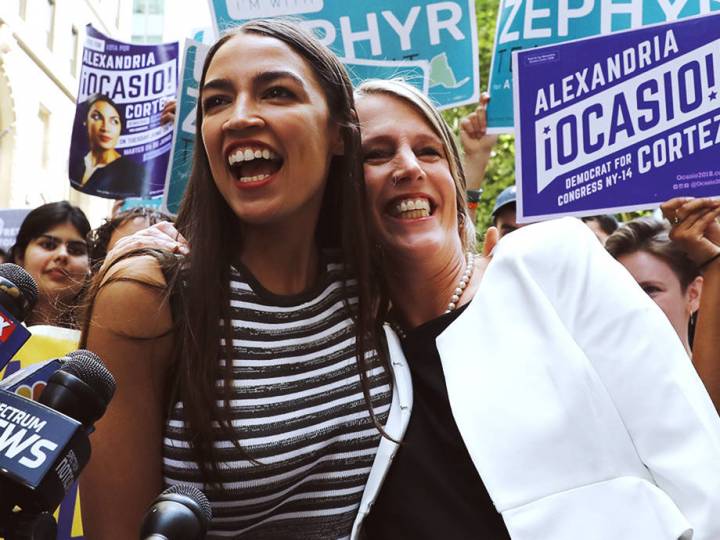 A closer look at the New York candidate's economic platform exposes quite a few fallacies
"Just a few weeks ago, you probably never heard of Alexandria Ocasio-Cortez, and all of a sudden, one day she became a phenomenon," says Brooklyn-based Palestinian-American activist Linda Sarsour at a fundraiser for Ocasio-Cortez on the sidelines of the Universal Muslim Association of America's annual conference in Dearborn on July 29. "They told her 'you're too young, you're too Latina, you speak too much truth and we ain't ready for the truth. You can't beat a 10-term incumbent. You can't beat big corporate dollars. You can't beat the corporations. You can't beat the endorsements. Who do you think you are?' "
The El-Sayed candidacy is especially key to either the blossoming or deflation of the legend of Ocasio-Cortez. He's been in third place in every publicly reported poll behind front-runner and former state Senate Democratic Leader Gretchen Whitmer and self-funded businessman Shri Thanedar. But the national media is watching carefully anyway—a reporter from Axios and both Dave Wiegel and Karen Tumulty from the
Washington Post
flew in last weekend to follow him—so as to avoid being caught off-guard as they were by Ocasio-Cortez's victory as well as poll-defying triumphs of Bernie Sanders in the 2016 Democratic primary and Donald Trump in the general.
While the now-president's win was within the margin of error of most polls, Sanders was consistently down by 20 points on the eve of his upset. El-Sayed and Ocasio-Cortez believe the same undetected voters behind Sanders in 2016 will show up for him; he does, however, have the disadvantage of Thanedar spending $11.4 million of his own money to brand himself
the "most progressive" candidate in the race
even though there's evidence he only recently came to those views.
"Polling in Michigan just doesn't work and there are clear structural reasons why," El-Sayed tells me. "If you're polling people who can answer a landline in the middle of day and you're assuming somehow you can create some population representative sample of the state of Michigan, you're clearly don't understand math or you've forgotten the fact that people's ways have changed."
People are coming out because they want to believe in a politics that's about all of us. People like Alexandria have shown us how it's done.

For sure, Ocasio-Cortez incited a level of fervor at the rallies she headlined in Grand Rapids, Flint, Ypsilanti, Detroit and Dearborn that is absent at rallies for El-Sayed's opponents and that could make an especially big difference in a mid-summer primary when turnout is usually abysmal.
"You saw the excitement there, you saw the folks that turn out for this movement and our job is to excite people to believe in our politics again," El-Sayed said. "People are coming out because they want to believe in a politics that's about all of us. People like Alexandria have shown us how it's done."
Yet that remains an open question. Ocasio-Cortez pulled off an upset in a safe district against an overconfident, perhaps even lazy, incumbent. She won't, at least this year, have to see – as Georgia's Democratic gubernatorial nominee Stacey Abrams will and El-Sayed might—if the argument holds up in a serious race against a viable Republican eager to more brutally attack her big-spending proposals.
In fact, part of Ocasio-Cortez offered a peculiar stratagem to me for putting El-Sayed over the top next week that suggested she knows her approach works best when, uh, the other side's voters don't show up: "All you need to look at is voter turnout. Only 25 percent of Michiganders vote in the primary. So, so long as the majority of people don't vote, then the majority of votes are there to win the primary." (Actually,
just 17.4 percent of registered voters
in Michigan turned out for the primary in 2014, the last non-presidential election year.)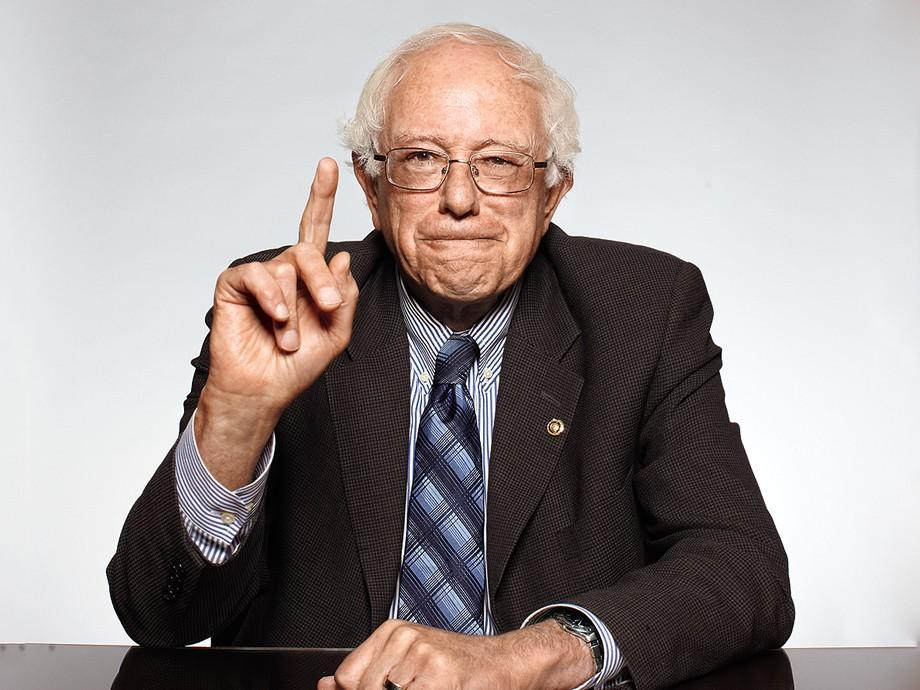 A candid conversation with the maverick socialist senator Bernie Sanders, before he became a hero
That remark may join the many gaffes she's committed—and that
right-wing media outlets
have enjoyed exploiting—in the month since she popped on the scene. She's claimed the U.S. was not oriented toward capitalism at its birth, she was incorrect about the mechanics of military spending and showed a
misunderstanding of how the unemployment rate is calculated.
Norm Ornstein, the American Enterprise Institute scholar, was among those urging her,
via Twitter,
to "stop campaigning & do a crash course on basics, including economics and foreign policy. Otherwise, she will stumble badly out of the blocks and do major damage. Early impressions hard to erase."
Intriguingly, though, she did seem to learn from the controversy that erupted after she referred to
the "occupation of Palestine" on PBS
, a phrase many activists use to question the legitimacy of Israel. She later backtracked and admitted she isn't fluent enough on the issue yet, and in front of two large Muslim audiences in Dearborn she somehow didn't even namecheck the topic.
Ocasio-Cortez is undeterred by those who wonder whether she's too green and whether she risks her brand by overexposing it. She even turned that concern of the chattering classes into a talking point.
"So many people told me not to come out here to Michigan," she said at a Michigan fundraiser. "So many people told me not to come to Detroit, saying stay home. Stay small...I don't want for us to have learned and discovered great things in the Bronx and not have that spread to other communities. We all need to be running right now. We all need to be running or help somebody run."
Still, there is some evidence that the focus being on Ocasio-Cortez was, perhaps, confusing the issue for audiences. In stops in Grand Rapids and Flint, El-Sayed introduced her; in two later appearances in Dearborn, defying the campaign press office's schedule of speakers, she introduced him instead. The El-Sayed campaign told me there was no reason for the flip, but observers lauded it.
As Trump's most dedicated supporters stand ready to respond to any and every critique of him, so, too, are Ocasio-Cortez's defenders.

"It should always have been El-Sayed last because he's the candidate," says a Republican strategist who attended the Flint rally and asked to be unnamed because he was casing the event on behalf of a potential general election candidate. "They can like her all they want, but that means nothing on Aug. 7. They have to vote, and he's on the ballot. It's his voice you want them to be left ringing in their ears."
The too-much, too-fast question around Ocasio-Cortez is of little interest to one of her more prominent future colleagues,
Democratic Representative Debbie Dingell.
Dingell, who definitely waited her turn to run for the seat her husband vacated in 2015 after 50 years, nonetheless welcomed Ocasio-Cortez to Michigan.
"This is what I get upset about, when people say, 'Does she have the authority to tell people who to vote for'," Dingell tells me at the get-out-the-vote fair and rally for Muslim voters in Dearborn. "If candidates want her to campaign for them, then she's absolutely welcome to. She's young and she's energetic. Representative government means we have all kinds of people who are active and engaged and she is one those people who has been engaged."
Somewhat aware of the need to show her relevance to the locals, Ocasio-Cortez did sprinkle her talks with recollections of a road trip to Standing Rock in December 2016, during which she stopped in Flint to meet community activists about that city's infamous lead-contaminated water crisis. "It was the day I left Flint that I was first asked if would run for Congress," she said. "That is a true story."
Ocasio-Cortez's popularity was impossible to refute during her Michigan swing, what with the countless fan selfies, swollen crowds and web-video tapings with or on behalf of the long list of Democratic candidates seeking some of her fairy dust. And, as Trump's most dedicated supporters stand ready to respond to any and every critique of him, so, too, are Ocasio-Cortez's defenders.
Case in point: After telling that Flint story and then referencing the launch of her Congressional campaign in the spring of 2017, she went on this rant: "After two years of being ignored, two years of knocking on doors, two years of people saying, 'Little girl, it ain't possible', two years of stop selling a pipe dream, two years of saying this country won't vote for Medicare-for-all, two years of people saying tuition-free college isn't supported even in the state of New York, two years of saying a Green New Deal is not possible, two years of that where we proved all of it wrong."
On my own Twitter account, I wondered how it could be two years if she started running a year ago. To which one of
my followers replied with an apt distillation
of Ocasio-Cortez's response to pretty much every criticism or naysayer: "Oh shut up."