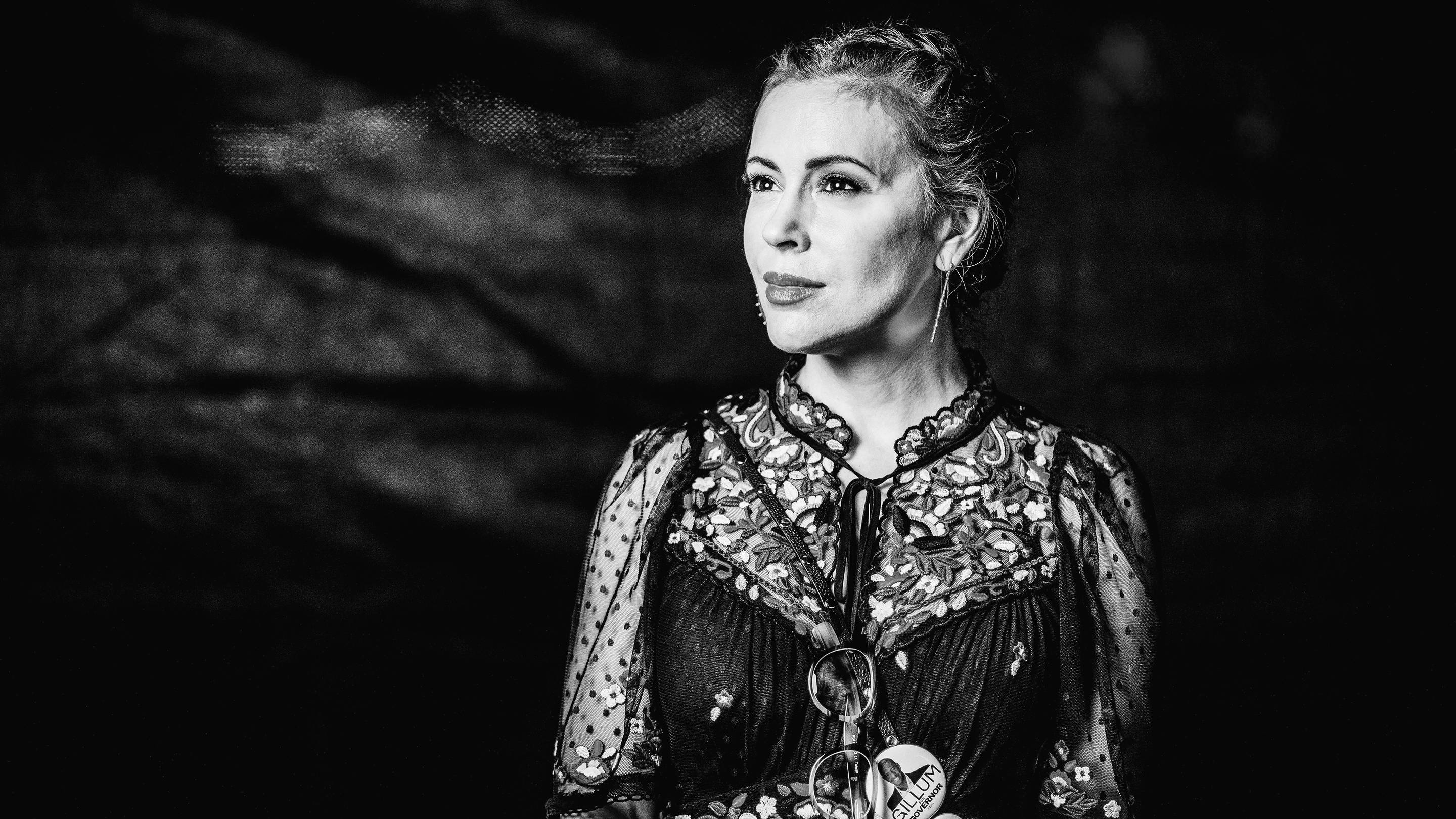 Why Alyssa Milano Is Right
Written by Amee Vanderpool

Published on

October 15, 2018
On Sept. 27, we finally got to hear from Dr. Christine Blasey Ford herself about what allegedly happened to her all those years ago. She was clearly nervous, but she was direct and steady, and answered every question asked of her with respect and clarity. I might have been more nervous than she was about the questions that were going to come at her—I think a lot of us were. Would the majority, having proven to be politically ruthless, remain respectful? Would the world believe her and, ultimately, all of the victims who now identify as an extension of her? What is this special prosecutor's deal, and can she be trusted? And … wait, is that Alyssa Milano glaring at Brett Kavanaugh in the main shot?

Milano had a
front and center seat to history
. Indeed, she has been involved in moving an agenda of female empowerment forward for a while now, and her recent comments about the continued need for an Equal Rights Amendment reflect that. In an interview about the last few weeks, Milano recently
said
, "When we are not in the Constitution for any protections except for the right to vote, I think that it allows for a perspective of 'lesser than.'" In an effort to explain how an ERA might have helped Dr. Ford, the
Charmed
alum further stated, "It will just put women on an equal footing in the legal system, particularly in areas where women have historically been treated like second-class citizens, especially in cases of domestic violence and sexual assault."
Finding inspiration in Amy Schumer and Emily Ratajkowski's arrests at the Kavanaugh protests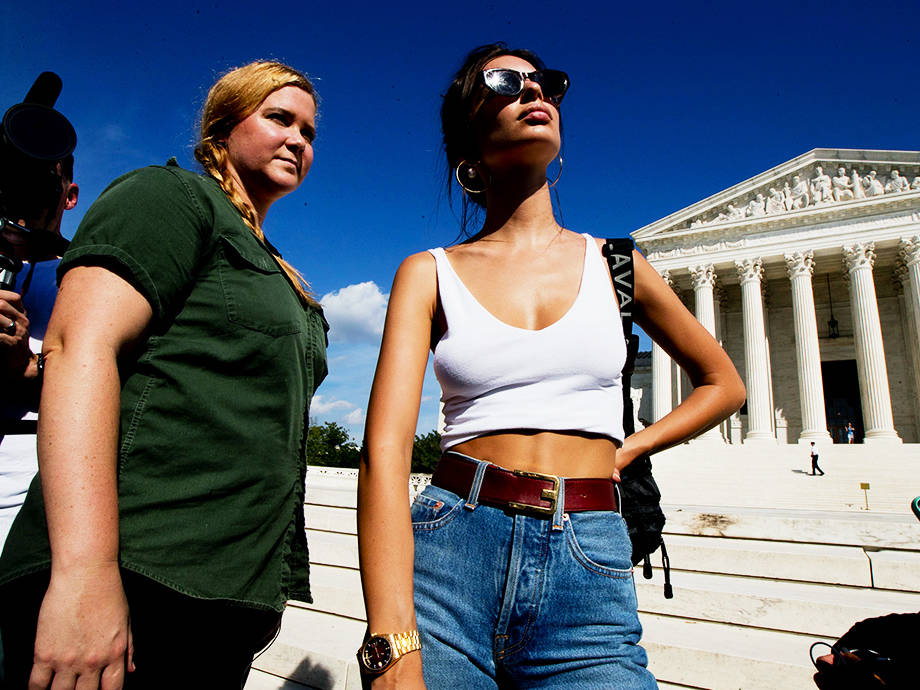 Alyssa Milano is right, and here's why. Without an Equal Rights Amendment in the Constitution, certain legal protections don't exist for people with regard to gender, like they do for race or religion. This makes it more difficult for women to prove they have been discriminated against in the legal system. The analogy of "second-class citizens" that is used by Alyssa Milano is a great way to express the treatment women receive in the judicial system in discrimination issues because we are afforded some protections, but not all of them.

An Equal Rights Amendment would change our second-class status by guaranteeing equal legal rights for all American citizens regardless of sex (i.e., gender). It would end the legal distinctions between men and women in terms of divorce, property, employment and other critical matters. It would even go further to ensure certain protections for anyone who is discriminated against on the basis of gender, such as same-sex couples who want to marry, or transgender individuals who are denied access to public restrooms.

As Milano points out, an Equal Rights Amendment indeed would have helped Dr. Ford. Had an ERA existed when she was a teenager, Dr. Ford might have felt more empowered to come forward and file charges. At the very least, she might have felt like she was on a more equal footing legally with Kavanaugh. In a case of "he said, she said," the perceived status of the victim is everything. Moreover, hypothetical court proceedings against a teenage Kavanaugh would have had to protect her from future gender discrimination, and this might have translated to a perceived equality with the jury.

The weight of Dr. Ford's claims against Brett Kavanaugh, even 30 years later amid his Supreme Court confirmation, would have been stronger in the legal system with an Equal Rights Amendment in play. This increased level of protection would have essentially elevated her power with the Judicial Committee because the ERA not only changes the law, it changes the perception of what women are entitled to. The GOP majority would not have been able to conduct the testimony of Dr. Ford in the ridiculous manner they did. Their kangaroo-court antics would have been discouraged by anyone intending to follow the law.

A change in how gender discrimination is handled in our courts means a change in power.

Think about all of the remarks made during the proceedings to disparage Dr. Ford. Many senators said they found her to be credible, and then said she was mistaken in naming her attacker. They were essentially degrading the weight of her testimony because they knew they could. The President of the United States went so far as to mock her at a rally the next day, emphasizing, "Think of your sons." An ERA would have ensured people are not dismissed legally on the basis of gender in the same way we saw Republicans try to dismiss our daughters. By elevating people to their proper, equal status in the courts, the acceptable limits for how women are allowed to be degraded for political gain is diminished. A change in how gender discrimination is handled in our courts means a change in power. It would start from the from the top, which is often the best way to affect real change in America.

The best part is that we are only one state away from having the necessary 38 states needed to ratify the Equal Rights Amendment. This leaves Ala., Ariz., Ark., Fla., Ga., La., Miss., Mo., N.C., Okla., S.C., Utah and Va. as possible hopefuls for that final ratification. Clearly, some of these states are more realistic options than others, which is why choosing leadership within each of them in both the state legislature and governors' seats are critical. Now, it's about making sure that voters in all of these places understand what's really at stake, how their state could be that final push toward ratification and what that would do for the empowerment of women everywhere.

I know this is a tired line, but it really does come down to voting—and voting for the right people. With the midterm elections quickly approaching, and everyone focused on how important their vote may be to regaining control of a majority in Congress, it's important to understand that it's much bigger than that. A change in Congress in this next election would mean that we have a better chance to protect civil liberties across the board. But it's more than that—so much more is at stake. Your vote in Nov. could actually help create the right to Equal Protection in the Constitution for every woman in America.

The superstar spoke out ahead of the midterm elections, and her message hit the right note