If you were to google articles about trans dating, you'd see the majority of existing dialogues center on loneliness and the purported lack of acceptance trans women receive from men. While these realities do exist, that's not my focus here. Instead, I want to point out that, contrary to popular belief, trans women do value singlehood just as much as the men attracted to us.

I've frequently judged men for their unwillingness to openly admit their attraction to trans women, yet I myself am occasionally in denial of my attraction to them. That's because of the vulnerability they bring out in me.

As an alpha woman, my self expression doesn't fit neatly within the constructs of masculinity and femininity. In the past, I've felt shame for not being docile or submissive enough for the men I've been attracted to. I hated pretending to be a damsel but ultimately did so to cushion their manhood and, relatedly, "prove" my womanhood. Acknowledging that truth within myself has helped me better understand trans-attracted men. The circumstances of our mutual attraction are parallel; most of us are trying to unlearn the lies we've been taught around gender and sexual fluidity—and that can be a messy process. One would think this newfound knowledge would make it easier for me to pursue healthy sexual encounters with men. And yet, there's still apprehension.


While trans women don't always have the best luck finding compatible sexual partners, I'm not convinced men have it any easier.

While a solid demographic of men appreciates my alpha nature, those same men have sometimes made things awkward. They've eagerly crashed through my DMs, asking questions about my genitals before even checking what I'm looking for—or even asking my name, in some instances. It's not that I wouldn't have hooked up with them. Rather, some have made me feel like such an inanimate object I wasn't able to honor my attraction while honoring my dignity at the same time. In these cases, I've resulted to blocking them, signing off and falling into an extended spell of sexual anorexia.

While myself and other trans women don't always have the best luck finding compatible sexual partners, I'm not necessarily convinced men have it any easier. So, here are a few tips to help cis-hetero men successfully navigate casual sex with trans women—so that all can benefit from the pleasures in waiting of mutual attraction.

THIS ISN'T THE NFL. YOU DON'T NEED A PLAYBOOK
Don't stress yourself out deciding who's what goes where—and what it all means. Trans women experience just as much social anxiety in figuring out what we like and what we don't like. It also varies from partner to partner; this is true of all sexual relations between partners of all sexual and gender identities. If it isn't your first time on the trans train, understand your last partner's preference may not necessarily be hers. Relax and give yourself permission to figure it out together. Perhaps you or your partner have hard boundaries in place protecting what you don't like. That's perfectly fine and must be respected by both parties. The objective is to have fun—and to feel comfortable doing so.

Respect is an aphrodisiac
As mentioned before; always keep it respectful. Some pre-op trans women are completely comfortable with their bodies and how they participate in sexual encounters. Some struggle with dysphoria and may not give you access to every "inch" of their bodies—or even have it to give. Before you jump into heavy dialogue around trans bodies, check in with her regarding her comfort levels. Consider first asking what she likes and take your social cues from there. It shows that her pleasure is just as important to yours.

Bonus: Avoid backhanded compliments. Phrases like "I would have never known you weren't born a woman", "that you were trans" or "you look just like a real woman" can be deeply triggering for most trans women. It's much safer to stick to standard compliments about her hair, clothes and smile.


Do your research
Google is your friend and the best part is that it's free. Why waste dialogue on trans 101 when you can jump right into the steamy parts of the conversation? There's nothing wrong with role playing and asking her to be your sexy substitute teacher (or vice-versa). Just don't expect her to become a lecturer; it can be a real intimacy killer.

Pick pizza rolls over gender roles
If you've made it this far; I'm sure I don't need to sell you on the desirability of trans women. Our duality and versatility make us the complete package. Remember: you are no less of a man for engaging in sexual activities traditionally reserved for women. Your lover is no less of a woman for being more assertive (or insertive) during your time together. Some women are dominant, and some men are submissive, and many fluctuate in their expression. A woman is a woman and a man is a man. Gender is only but a social construct; therefore there aren't any hard-set rules.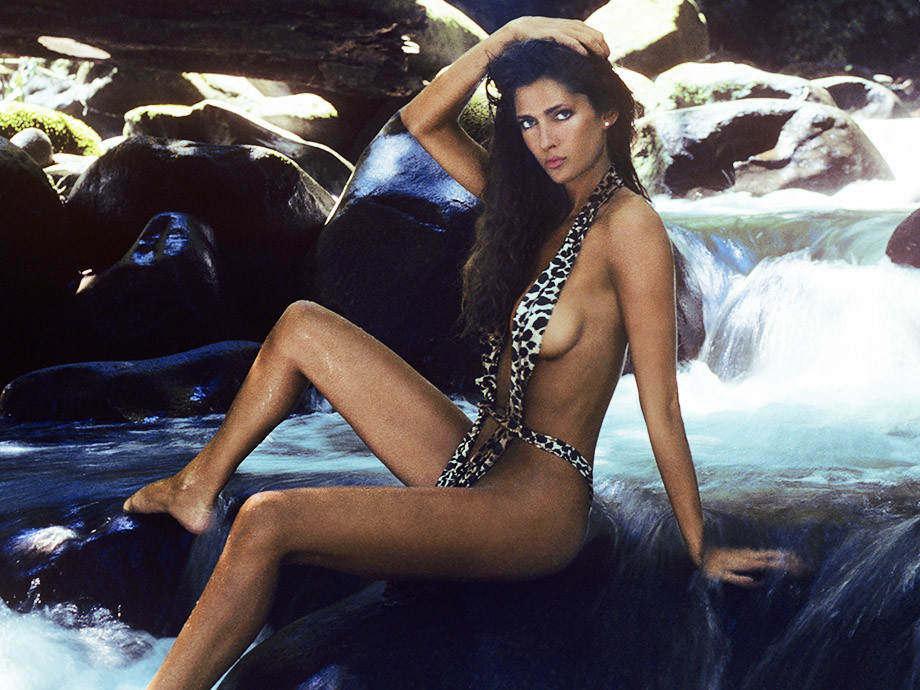 24 years after she posed nude in Playboy, Tula (aka Carolina Cossey) opens up about her experience
Labels are limiting
Don't ask her if your attraction to her or how you engage with her sexually "makes you gay". She is a woman; therefore you aren't gay. Refer back to the tip on "doing your research". There are many amazing resources online that break down the difference between sexual orientation and gender identity. Trans women are women. Labels are barriers to self-discovery, and you deserve fulfillment.

You have nothing to prove or defend
Trans women aren't questioning your masculinity any more than we're questioning our own womanhood. Society's stringent rules of gender based expression don't apply with us. You get full permission to be yourself. The only thing we're going to judge you on is how attentive you are to our needs as well.


Don't hate. Reciprocate
One of the biggest barriers myself and other trans women face when deciding to hook up or not is understanding what we're going to get out of it. As someone who used to be a survival sex worker, I understand the difference between an intimate partner and a client. One is paying for what they want from you, and the other wants to share an experience with you.

If you aren't looking for an escort; make sure you aren't presenting demands as if you're a client. I can guarantee you she's doing things with you she may not necessarily be one thousand percent into—but she's invested in pleasing you. Make sure to show your appreciation and return the favor.

Communication before ejaculation
Some trans women desire something more meaningful. Contrary to popular belief; there are droves of men out there who are willing to give it to her. There are also trans women looking for a casual Casanova like yourself and they come with no strings or drama attached. Give her a head rush; not a heartache. If you have no intentions of anything beyond a fling—state that. When you keep it honest and open—everyone wins!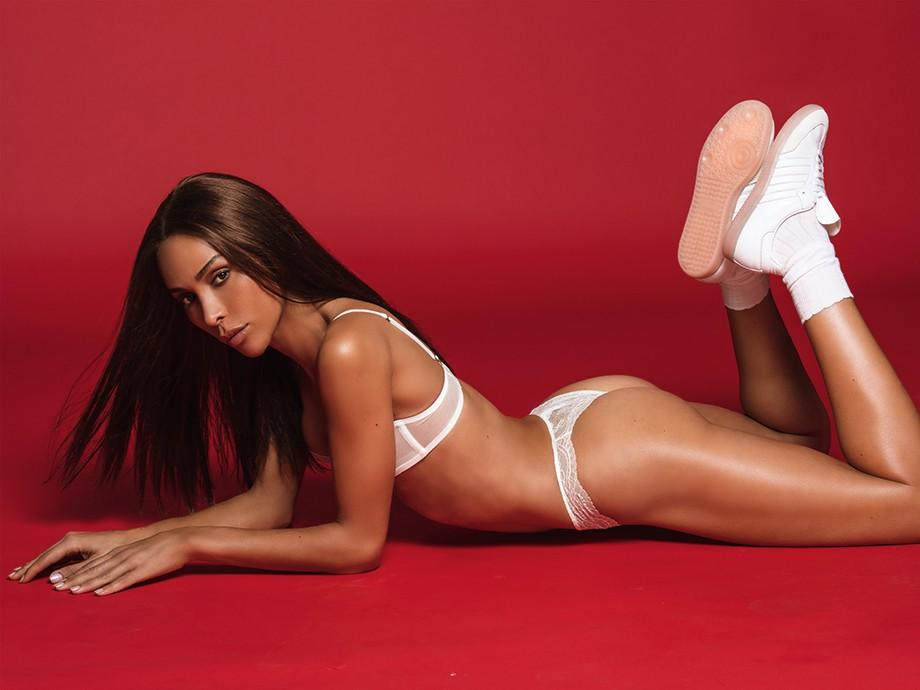 November 2017 Playmate Ines Rau brings sultry holiday cheer from Paris
Change the social climate
Once you've had your magical fling with the trans woman of your fantasies, recognize that outside of your fantasy lies reality. Trans women are constantly the target of hate, discrimination and violence. You may not feel comfortable openly acknowledging your attraction to trans women; however, there are things you can do to make the social ecology less hostile toward us.

1. Don't engage in transphobic small talk. It's not uncommon that in an attempt to throw other men off their trail, trans amorous men have participated in unsavory exchanges about us. While the intention isn't to harm us, it carries real consequences—even costing us our lives. Not to mention, engaging in transphobic dialogue sustains the very culture that makes most men feel they need to hide their attraction to us in the first place.

2. Connect with other trans amorous men. In just about any trans nightclub or online community; trans attracted men end up becoming the best of pals with other men who share their interest. It's so affirming to have friendships that are free of judgment or pressure to explain. The more men normalize trans attraction, the safer it becomes for us to exist and for you to access us.

3. Some men choose to pay for the company of trans women. I'm a huge proponent of trans women having full agency over our bodies and our futures. There's nothing wrong with getting our sexual and economic needs met at the same time. If you can lighten her burden by weighing down her pockets, by all means do so. Some men are offended at the thought of paying for the company of a trans woman. Not all trans women necessarily subscribe to that culture either. Even if you aren't paying for their time, consider an anonymous donation to an organization specializing in social advocacy for trans people.

The most important piece of advice is to enjoy yourself and not let a nagging conscience or the ghost of "social norms" haunt you out of an amazing experience. Now get out there and bag your babe.