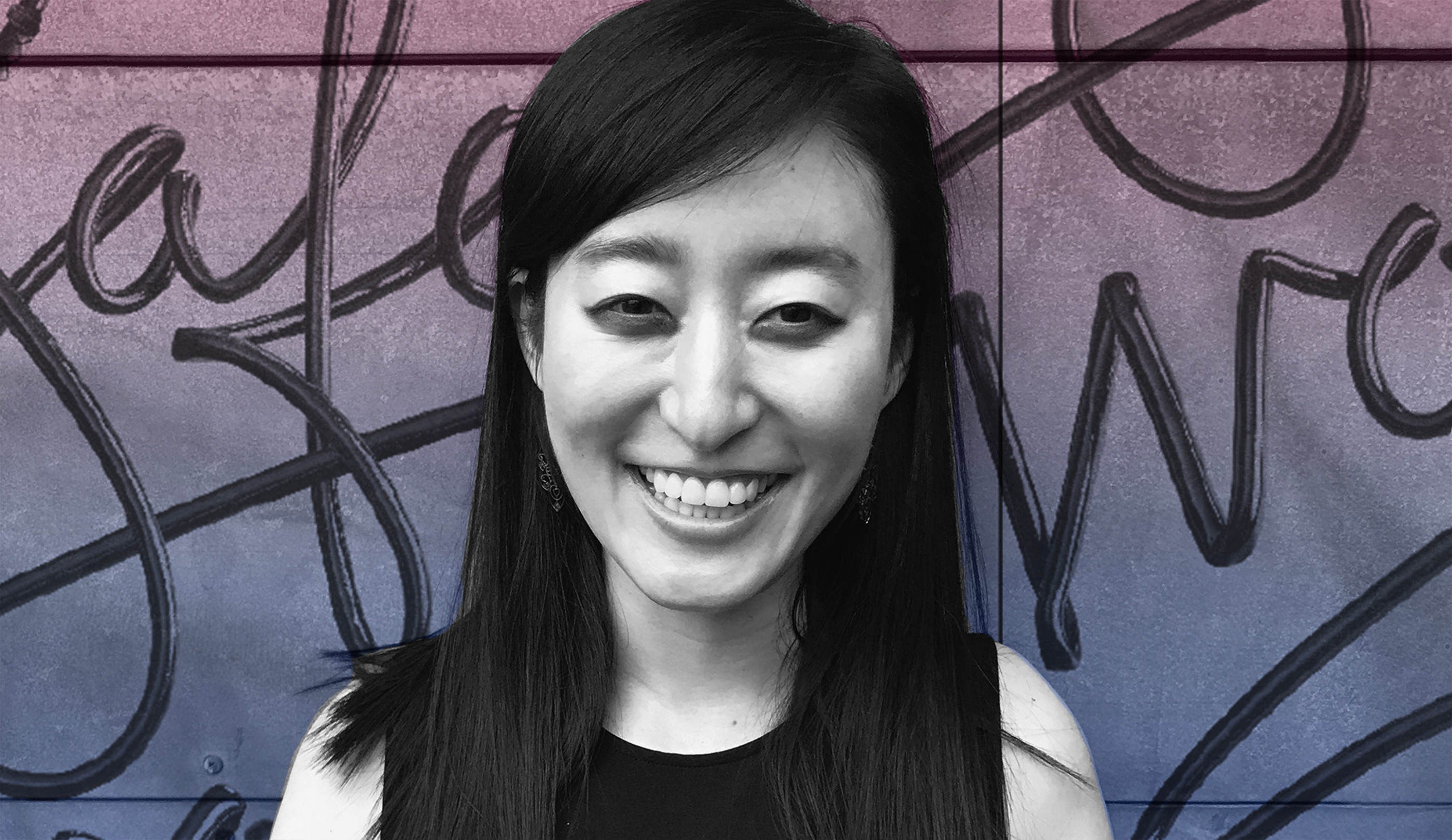 Author R.O. Kwon on the Sexy Story She Doesn't Want Her Parents to Read
Written by Alice Sola Kim

Published on

October 31, 2017
Safeword, R.O. Kwon's short story for Playboy, follows a young married couple as they venture into BDSM. Jenny is into it; Ken, not so much. Both are trying very hard for each other, despite their doubts and questions. Hushed and slinky and mysterious, Safeword is about sex, sure, but more importantly it is about what comes before and in-between and after—the awkward talks, the tender and near-nerdy ways in which Ken and Jenny research and plan, hoping to protect themselves from messy consequences. Kwon imbues their explorations with a sense of the numinous, resulting in a story that feels human, melancholy and contained, while still retaining something of the sublime, a tiny sliver snipped from a canvas unimaginably huge and grand.

Kwon is a brilliant writer—not to mention a blazing karaoke demon and one of the kindest people I know. We first met a few years after college in a San Francisco writing group, and despite now living across the country from each another, we have become close friends.
Born in South Korea, Kwon has spent most of her life in the United States. She is a National Endowment for the Arts literature fellow, and her writing has appeared in
Noon
,
The Guardian
,
Vice
,
Time
,
Electric Literature
and elsewhere. Riverhead will publish
The Incendiaries
, Kwon's first novel, in 2018. Since we live on opposite coasts and doing karaoke together is not a possibility, I caught up with Kwon via e-mail to discuss her story
Safeword
and much more.
---
The way Jenny and Ken explore BDSM in Safeword, it's not just a sexy sex thing; it's also about logistics and matters of safety and best practices. Did you feel a responsibility to talk about those aspects of BDSM?
I had, and have, concerns about representation. Sadomasochists constitute a sexual minority, one that even otherwise very enlightened people still feel free to mock. By bringing Jenny and Mistress Ava to life, I wanted to push against that kind of trivializing. I get so angry and sad when I come across certain popular fictional depictions of sadomasochism. For instance, so-called masochists tend to be characterized as not really enjoying the sexual activities they participate in—they just go along with it, maybe to be, I don't know, nice. Such masochists are most often women, and God forbid women actually want something, especially if it has to do with sex. In Safeword, I badly wanted to feature a woman who desires.
And safety—yes! Safety's so important in all things sexual, especially when, as can happen in sadomasochism, there's a component of pretending—but only pretending—to override consent.
What did you find interesting, challenging or simply different about the process of writing Safeword versus other short stories you've written?
It was my first time writing this much about sex! Safeword is fictional, but even so, I'm fervently hoping my parents and the rest of my family don't see it. (Lorrie Moore's writing advice: "Write something you'd never show your mother or father"— I think I did that here.)
The story's perspective comes not from Jenny, who is grappling with powerful, previously unconfessed desires, but from her spouse, who is somewhat befuddled by those desires. What made you decide to write from the husband's perspective?
I enjoyed the fictional remove of writing from the perspective of someone so manifestly unlike me: a straight white man, in this case. I value privacy, and an imaginative remove can give me more freedom to be truthful to the story. I think often of Roland Barthes's motto, larvatus prodeo—"I advance pointing to my mask." That said, I've been interested in trying to put aside the disguise, and I'm hoping my next novel will be less demographically masked.
One of my favorite passages involves the once-Pentecostal Ken, deep in thought in the dungeon: "This was the thing about being an ex-Christian: Like that, your life expectancy went from eternity to 70-odd years. A death sentence on you and on those you loved. He tried not to think about it; he thought about it all the time." Can you talk more about the role of religion in Safeword, and in your work overall?
Since Ken and Jenny grew up Christian, one of their first, most formative models of love involves the idea of perfection. In Safeword, I was partly interested in exploring what happens when they find themselves falling short of this ideal. I grew up hardcore Christian too: I was desperately serious about it; then, in high school, I lost my faith. I'd have stayed with it if I could, but I couldn't, and I miss it, and Him, every day. In Genesis, one of the first things God has us do is to name the rest of the earth. I think I almost believe, on some absurd, childish level, that if I work very hard at my writing, if I do exactly as He said, the absent God in whom I can't believe will relent, and He'll come back.
There's something wonderfully ambiguous about the ending, a sense that perhaps loving each other and knowing what the other person wants—and even being game for it—won't be enough to save Ken and Jenny's marriage. What did you want to express about marriage in Safeword?
One of my greatest fears is that I'll do something that terribly hurts the people I love. I've noticed I'm often drawn to writing about what most frightens me.
Sometimes it feels as though anytime a woman writes fiction, readers immediately assume it is autobiographical—especially if it's about sex. How do you keep worries about that out of your head when you're writing? (Your recent essay, "Finding Solace in the Words of Furious Women," feels relevant.)
During the 10 years I spent writing my first novel, people often asked me what I did. I'd say I was working on a novel about a woman who gets involved with a group of fundamentalist Christians; the group turns out to be a cult, and they end up bombing abortion clinics.
The most common follow-up question, by far, was, "Is it autobiographical?" Which I thought was so funny and bewildering—were they asking if I was a domestic terrorist? So, yes, I've been afraid everyone will assume Safeword is entirely autobiographical. More than afraid—terrified, insomniac with anxiety, perhaps. While I'm writing, I try to pretend no one will ever read a word of what I'm working on. And then afterward—well, insomnia's an old friend. I'm kind of hoping no one else I know reads Safeword, including writer friends I admire, like you. Which, well, I guess it's too late.
You have an ancient flip-phone that basically implodes upon receiving texts containing emoji. It makes me curious about your relationship to the internet and social media. How do you balance being online with protecting your time and brainspace?
Oh, I don't balance it well at all. I spend too much time online, wandering around social media, reading about the ongoing apocalypse. What I've realized is that the internet is brain heroin, and I have almost zero self-control, so I have to fake the discipline I lack by using a flip-phone. I also lock myself off the internet during the day with a program for children called Net Nanny. It's ridiculous. I truly have no idea how else to get anything done—other people must have a lot more self-control than I do.
You and I are both into Korean skincare, and you like to share both knowledge and products with friends. What appeals to you about the skincare community?
I deeply love Korean and other information-heavy skincare tips and regimens. Among friends, or in online forums, relatively small problems are brought up and then solutions are proposed. It's satisfying; it's the exact opposite of the rage and sorrow I feel each time I so much as check the news.
What are some of your other obsessions?
One year ago I learned I'm allergic to cheese. If I have more than a bite of cheese, I break out in hives for a week. The thing is, cheese is my favorite food. In fact, it spans the top 50 or so of my favorite foods: Stilton, chèvre, mozzarella di bufala, Gouda, Chaource, Délice de Bourgogne, Roquefort…just thinking about it, I'm awash with longing. But I can't eat cheese, not without serious consequences, which means I fantasize about it all the time, even more than when I could feast on it. I have a feeling my second novel is going to be full of cheese. That and sex, perhaps.
What books are you reading?
A sizable pie-slice of the books that have energized me lately comes from authors in our years-old, now bicoastal writing group. It's been so great and heartening to see books from this group shine. In the past couple years alone there's been Rachel Khong's Goodbye, Vitamin, Esmé Weijun Wang's The Border of Paradise, Tony Tulathimutte's Private Citizens, Karan Mahajan's The Association of Small Bombs, Jenny Zhang's Sour Heart, Anna North's The Life and Death of Sophie Stark, Katrina Dodson's translation of the Lispector stories, Pola Oloixarac's Savage Theories, and Colin Winnette's forthcoming The Job of the Wasp. It's kind of astounding.
Can you share a little bit more about your novel that's forthcoming from Riverhead?

The novel's called The Incendiaries, and it's about a fundamentalist terrorist group with ties to North Korea. I worked on it for a decade! Some days, I think, How did I spend 10 years on one novel, and how many books am I going to have the time to write? On other days, I tell myself—and in my better moments, I believe this is the more truthful way to think—what a privilege to have been able to work on this first book for all those years. What an extraordinary joy.
---
Alice Sola Kim lives in New York. Her fiction has appeared or is forthcoming in McSweeney's, Tin House, BuzzFeed Reader, Lenny, Best American Science Fiction & Fantasy 2017 and other publications. She is a MacDowell Colony fellow, a recipient of a grant from the Elizabeth George Foundation and a winner of a 2016 Whiting Award.