The snow softly fills the crater in the middle of the city that used to be a premiere retail site known as Hudson's; a train clacks by on elevated tracks; people wrapped in tech fabrics waddle against the wind; shoppers emerge from stores clutching shiny plastic bags.

On such a brutally cold day, it's not that one should be surprised by this light level of activity, but to see any activity at all. Even five years ago, you wouldn't have this vantage point into the 1200 block of Woodward Avenue. You wouldn't see pedestrians; you wouldn't see them carrying plastic bags with
shoebox corners
poking out, because there wasn't a Nike store. You wouldn't see heavy-duty construction equipment forming the foundation of a skyscraper, because the heart of downtown Detroit was simply a void, and there were no plans—and no money—to thrust another spire into the skyline of a bankrupt city.
The 1200 block of Woodward today, however, is in the process of becoming the tallest building in the city of Detroit—and the state of Michigan. So if this newfound prosperity lasts, we will no longer be peering into a pit, but craning our necks to take in a gleaming skyscraper, complete with over 500,000-square-feet of hotel space, 340,000-square-feet of office space, and 250 residential units. It will be a true rebirth. But Detroit has already endured a number of self-proclaimed renaissances that burned out quicker than a Ford Pinto, so why should this attempt be any different?
It was the early days of Detroit's bankruptcy, but there was a spirit of 'anything is possible here' which drew us to the city.

For one, there is the Shinola Hotel. I arrive at the new hospitality business, just across the street from the road's gaping wound, at exactly 5:59 p.m. and the melodic sounds of Talking Heads greets me. The
snow that had fallen
earlier is clumped on the glass ceiling of the event space, dubbed the Birdy Room. The room slowly fills with people that have come to hear Daniel Caudill, the hotel's creative director, and Rebecca Savage, architect of record with Kraemer Design group, speak on the history of the Shinola Hotel's 1400 Woodward block, across the street from the Hudson's site. In another era of Motown's story, this hotel—a result of a collaboration between the luxury goods brand and real estate firm, Bedrock—would be a watershed moment; in today's Detroit, this is simply another restoration in a long string of post-bankruptcy successes.
The slew of other recent hotel openings include Trumbull and Porter, Aloft Detroit at The David Whitney, The Siren Hotel, Westin Book Cadillac, Detroit Foundation Hotel, El Moore Lodge, Element Detroit, and more—each with their own unique exercise in branding.
Above the transparent ceiling of the Birdy Room, rising a hundred feet above us, one can see the structures forming a burgeoning hotel district. Directly in the middle is the illuminated façade of a Neo-Gothic architectural marvel that remained shuttered for 40 years, until five years ago when it went up for sale. Now the building formerly known as the Metropolitan houses Element Detroit Hotel, a brand-new boutique lodge that brands itself as an eco-friendly extended-stay, outfit with L.E.D. lighting and art made from reclaimed materials. Eco-friendly is a most fitting epithet, as the Metropolitan was abandoned for so long that it was widely known for the tree that was growing out of it.
Next to Element Detroit is The Siren, which is located in the iconic Wurlitzer Building. As one of the seniors of Detroit's boutique hotel boom, The Siren is turning one-year-old. The Siren is the first hotel in Detroit by ASH NYC, a Brooklyn-based real estate development and design firm. "Free coffee* with purchase of Wurlitzer Bldg.", the mural next to the building once read. The asterisk directed prospective buyers to look above for details. Don't look for too long, as the old Wurlitzer was notorious for raining bricks on unsuspecting pedestrians and straight through the roofs of neighboring businesses.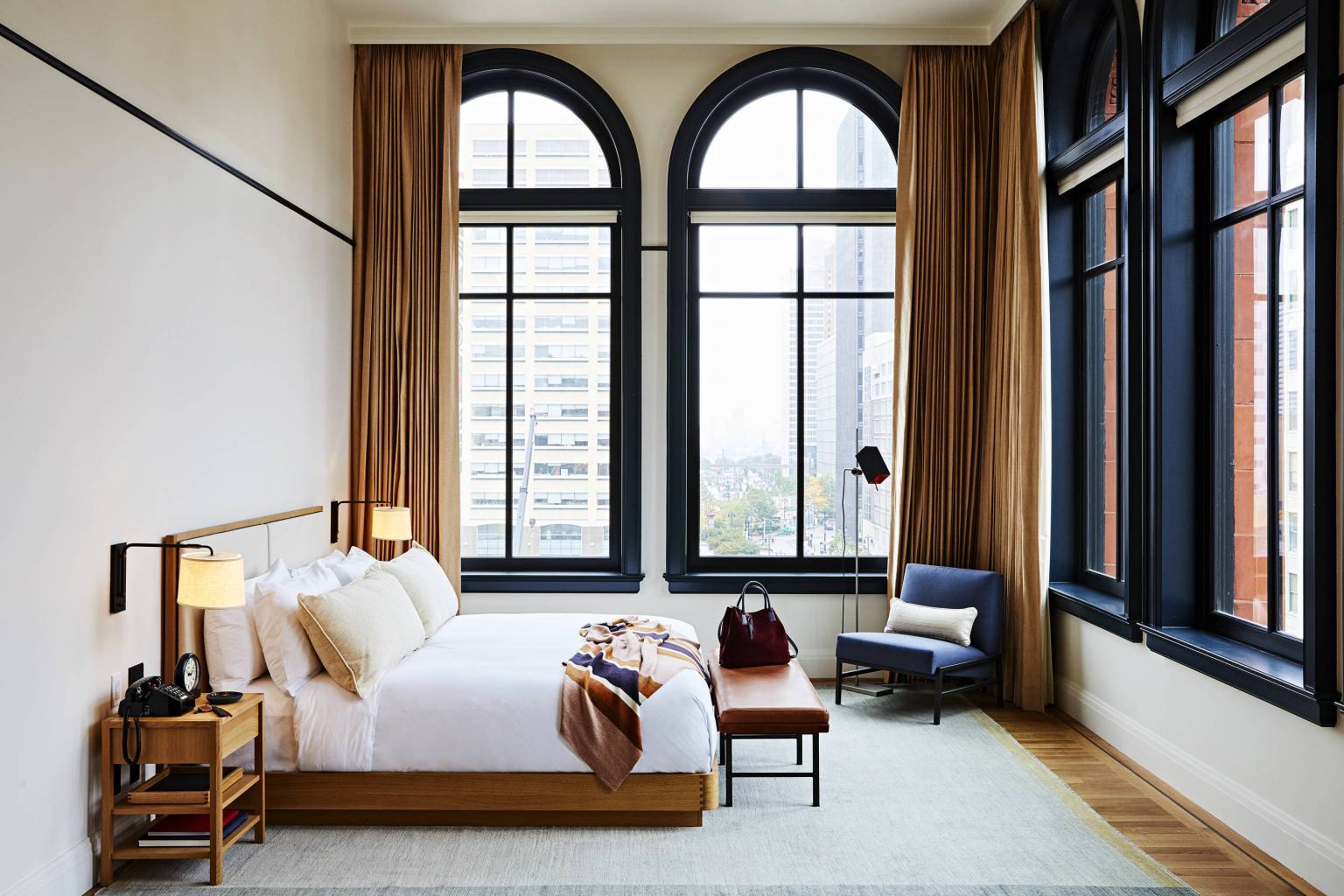 "We have watched blocks that could have had tumbleweeds blow down them five years ago become completely reinvented with tons of new retail and restaurants," says Ari Heckman, the CEO of ASH, the business which bought the Wurlitzer in 2015. "It was the early days of Detroit's bankruptcy, but there was a spirit of 'anything is possible here' which drew us to the city. We were stunned by the stock of historic architecture in the city center, and the fact that people seemed to be excited to roll up their sleeves and do things that hadn't been done in Detroit in 60 years. It just felt like a really exciting time to be there."
A number of factors are happening simultaneously, but the main reason for the hotel boom seems to be that private investment is on the rise. For example, Bedrock billion Dan Gilbert has acquired about 100 properties to redevelop over the past 8 years—investing over $5 billion in the city, including the high-design Shinola Hotel, which attracts a new class of tourist to Detroit. Local brands and high-end retailers are filling in newly-built arcades and spaces that have laid dormant for years. It's jarring to suddenly see the signage of Le Labo, John Varvatos, Warby Parker, G-Star RAW, Madewell, and Lululemon Athletica put up within months of each other. On the same buildings, higher above them: Microsoft, GalaxE.Solutions, WeWork.
Michael O'Callaghan, Executive V.P. and C.O.O. at the Detroit Metro Convention & Visitors Bureau, has been spearheading tourism research, and he comes to the conclusion that hotels are, in fact, a major factor in revitalization. "The number of visitors has increased every year since the economic downturn in 2008, and thanks in part to our improving image, we expect those numbers will increase," O'Callaghan says. "As proof, in 2008 hotel occupancy in the region was 48 percent. The hotel occupancy in 2018 was 69 percent."
Michael Stone-Richards, professor of critical theory and visual studies at the College of Creative Studies, asks, "Why would we expect a city not to change?" In one of his energetic classes, Stone-Richards covers an introduction to social practice in the city and a cultural history of Detroit through the
lens of people of color
. He mentions that talk of gentrification—the term most critics of Detroit's post-bankruptcy boom use to describe the changing landscape—is not productive and more a remark of the resentment of feeling powerless.
One of the benefits of traveling alone is the people you'll meet along the way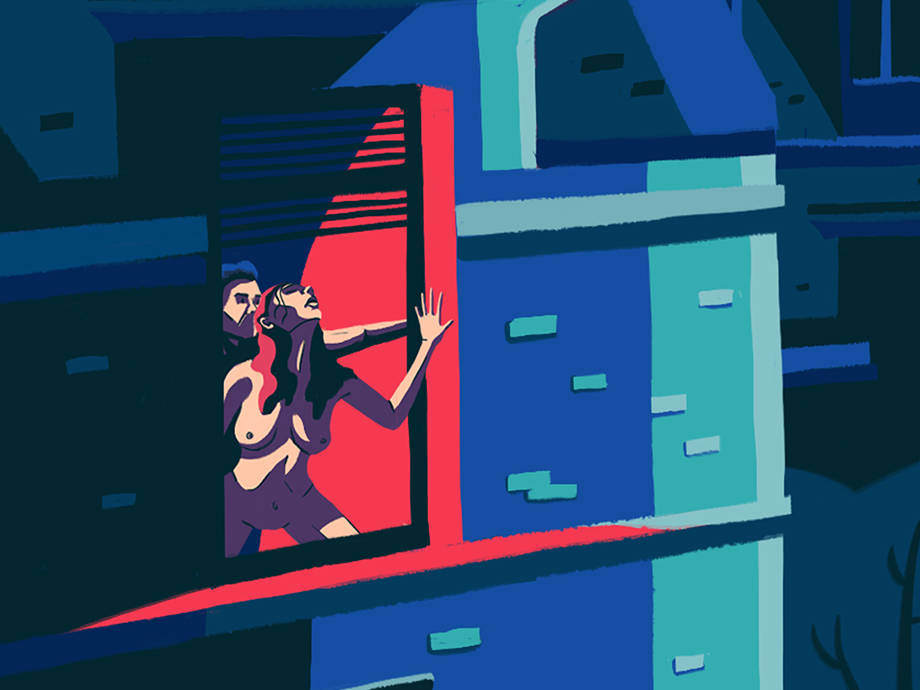 According to Stone-Richards, gentrification is the result of a competition for space resulting from the globalization of capital that is linked to forces that are shaping every city in the world, and in that way, gentrification is linked to globalization. "It's not because everyone says, 'Oh, let's move to Midtown.' It's because capital from around the world is coming in. In order to confront gentrification, you would have to confront global capitalism. Why I feel confident in speaking like that is because the problem isn't gentrification. It's poverty. What we should be talking about is social justice."

"When people talk about Detroit losing its cultural identity, what they really mean is, What will become of black Detroit? Detroit is changing, and the representation of the city is changing—like the Paris of Baudelaire when he wrote that 'the form of a city changes more quickly, alas, than the heart of a mortal.' Whatever we think the city once stood for—all of that is in transition," Stone-Richards says. "Once a upon time, Detroit was the Arsenal of Democracy. It was Motown. It was Fordist Industrialism. It was the city of unions and the place where someone without high school degree could earn a middle-class wage. All of that Detroit is gone. And it's not coming back."

But his outlook is optimistic. "Detroiters were bored with the word 'renaissance'. I learned to ignore it. But after a certain point, people both within and beyond Detroit were astonished at the changes and transformations of the city." She observes, "People come to Detroit to participate and see if it's true. They come to celebrate. I would like to emphasize that. You don't go to Paris to be miserable. You go to celebrate being in Paris. Detroit is being celebrated for its survival and its renewal."