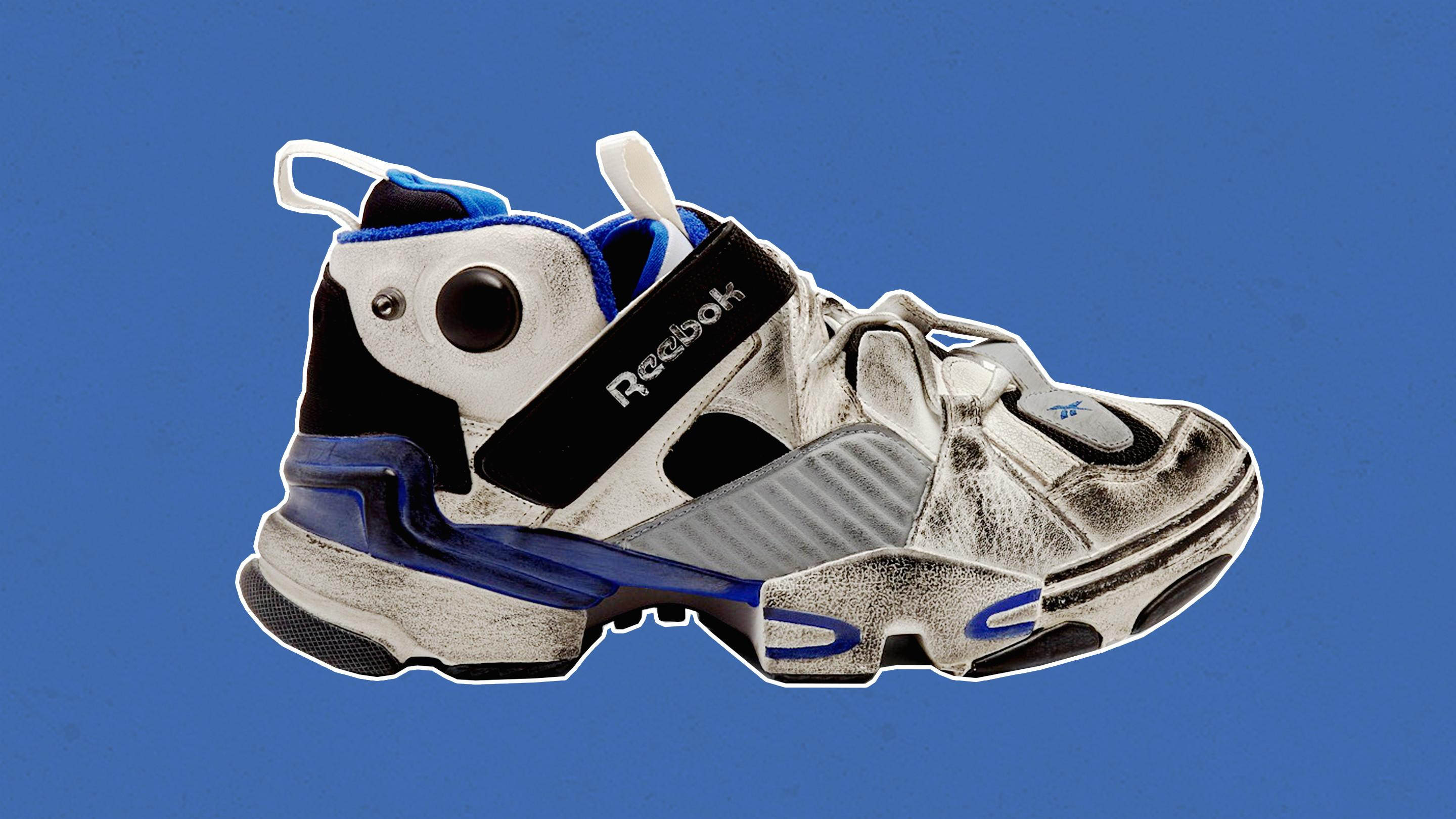 The Chunky Sneaker Trend is Only Going to Get More Bizarre
Written by Tyler Watamanuk

Published on

February 08, 2018
Last year, the ugly-on-purpose sneaker became the "it" item of men's fashion. Sneakerheads, menswear enthusiasts and stylish men everywhere welcomed the off-kilter trend with open arms in tandem with an embrace from upscale labels like Balenciaga,Gucci and Louis Vuitton (pictured below). The clunky sneakers are wildly expensive (some over $1,000) and difficult to buy, but that's all part of the appeal. And if the beginning of 2018 is any indicator, the hype that high-fashion and sneaker culture have created is still surging forward at full steam ahead.
On the surface, the worlds of fashion and sneakers often appear miles away; one has glossy, hyper-polished shows on Parisian runways while the other lives in internet forums and long lines at streetwear boutiques. However, both worlds find common ground in exclusivity, rarity and desire. It's their shared hype that ultimately drives both industries. As the status of sneakers as statement fashion has risen over the years, and as luxury labels and hyped footwear have fused into one entity, the penchant for flashy and pricey sneakers has switched into overdrive. It wasn't always like this, though, so how did we get here?
Less than a decade ago, only diehard sneakerheads cared about sneakers the same way only fashion-obsessed guys cared about style. Then in the early 2010s, the blog-driven #menswear movement (also known as "hashtag menswear") changed everything. It sparked a cultural shift that altered how many millennial dudes engage with style. Suddenly, the average guy could learn about men's fashion in a casual tone, full of internet vernacular similar to his own. Understanding fashion no longer seemed as daunting as it once was and newly well-dressed men started popping up left and right.
One of the standout principles of this era was an appreciation of classic style and timeless essentials like minimalist sneakers. There was one shoe in particular that immediately became the must-have pair of kicks for stylish city dwellers: the Common Projects Achilles sneaker. The $400 shoe, a streamlined low-top silhouette crafted from buttery high-end leather, was upscale yet still accessible and quickly became a staple of modern wardrobes everywhere. The sneaker was much more than just a pair of shoes though--it symbolized (and helped usher in) the widespread notion that the everyman should care about what sneakers he wore.
The boom of Common Projects led to newfound popularity of low profile sneakers--soon every fashion label and sneaker brand offered their take on the minimalist tennis sneaker. Subsequently, other classic low-top sneakers--the Adidas Stan Smith, the Vans Old Skool, the Nike Tennis Classic and the like--soared in popularity. There was no rarity or scarcity to any of these shoes; purchasing a pair was easy as going to J.Crew or simply ordering online. Soon, every twenty-something guy was wearing some version of that same, simple sneaker.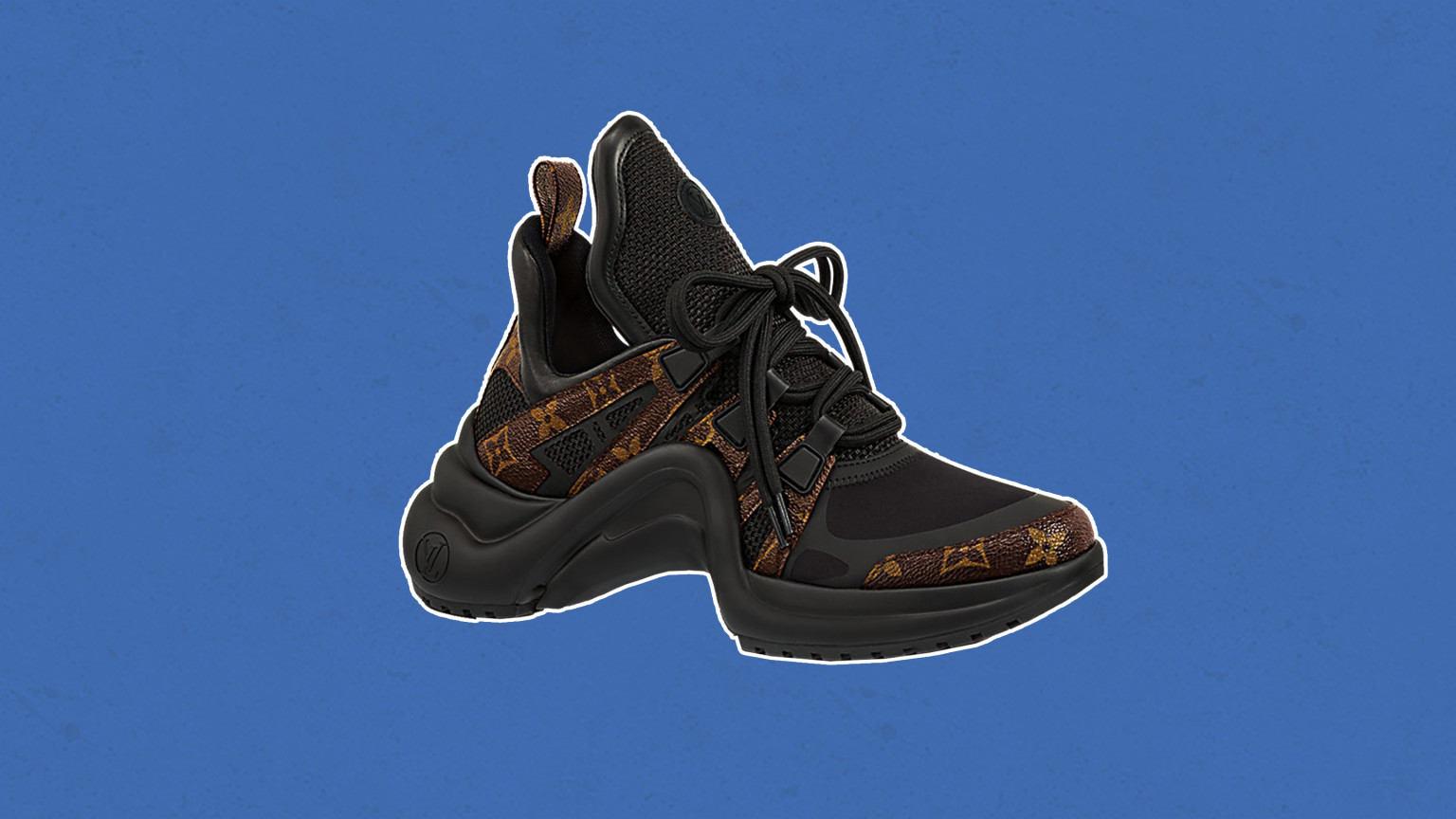 Fast forward a handful of years later and the modernized "dad sneaker" is perhaps a response to the lack of design, personality and eccentricity in men's footwear. Now, wearing unusual attention-grabbing shoes is a stylish and audacious way to stand out. (Sneakers aside, there has also been a wave of style maximalism roaring through men's fashion, too.) The quasi-hideous design of these sneakers is a feature, not a bug—and over time the look has asserted itself within modern fashion.
In art and photography, there is a technique known as forced perspective that manipulates visual perception to push a predetermined outlook on the viewer. In some ways, fashion designers have applied a similar concept on contemporary sneakers, placing it within the context of high-fashion and forcing consumers to see absurdist design as desirable instead of what our eyes have trained us to call "ugly." Just last fall-winter season, we saw a multitude of these types of sneakers hit the high-end shelves and trendy e-commerce websites.
Balenciaga, the French luxury label helmed by the newly appointed Demna Gvasalia, unleashed the unmistakable clunky Triple S sneaker on the world. The patron saint of hype-worthy footwear, Kanye West, presented his own chunky and technicolored shoe, the Yeezy Wave Runner 700. And Gucci debuted the Rhyton sneaker, a bold shoe with a thick sole and big retro-influenced silhouette. And Adidas released limited-edition variations of its Ozweego sneaker, a vintage running shoe made trendy by Raf Simons, the Belgian designer who has spent more of his illustrious career ahead of the curve more often than not.
In Instagram feeds, these aggressively unattractive and wildly expensive sneakers appear beside other high-priced streetwear, expertly styled pant-hems, Supreme accessories, and graffiti-covered backdrops. Simply wearing the sneakers isn't enough; the full experience is incomplete without posting a photo for all to see. The bulky fashion footwear is also worn by style trendsetters like Pharrell and A$AP Rocky, and dominates coverage on streetwear blogs. It's understandable how so many men have been swept up in this trend. If you have a mild interest in fashion, then your Twitter and Instagram is likely flooded with images of these eye-catching sneakers.
At this point, the hype is too big to ignore. Fashion-loving men have gone from lusting after the season's must-have coat (or pants) to saving up for the most in-demand sneakers. Even the budget-conscious guy can shop at the fast fashion retailers that now offer inexpensive options that look eerily similar the "ugly sneaker" designs seen on the runways. Whether there is endurance in this trend, however, remains to be seen. Only time will tell whether or not these sneakers will be perceived as fashionable in the years to come.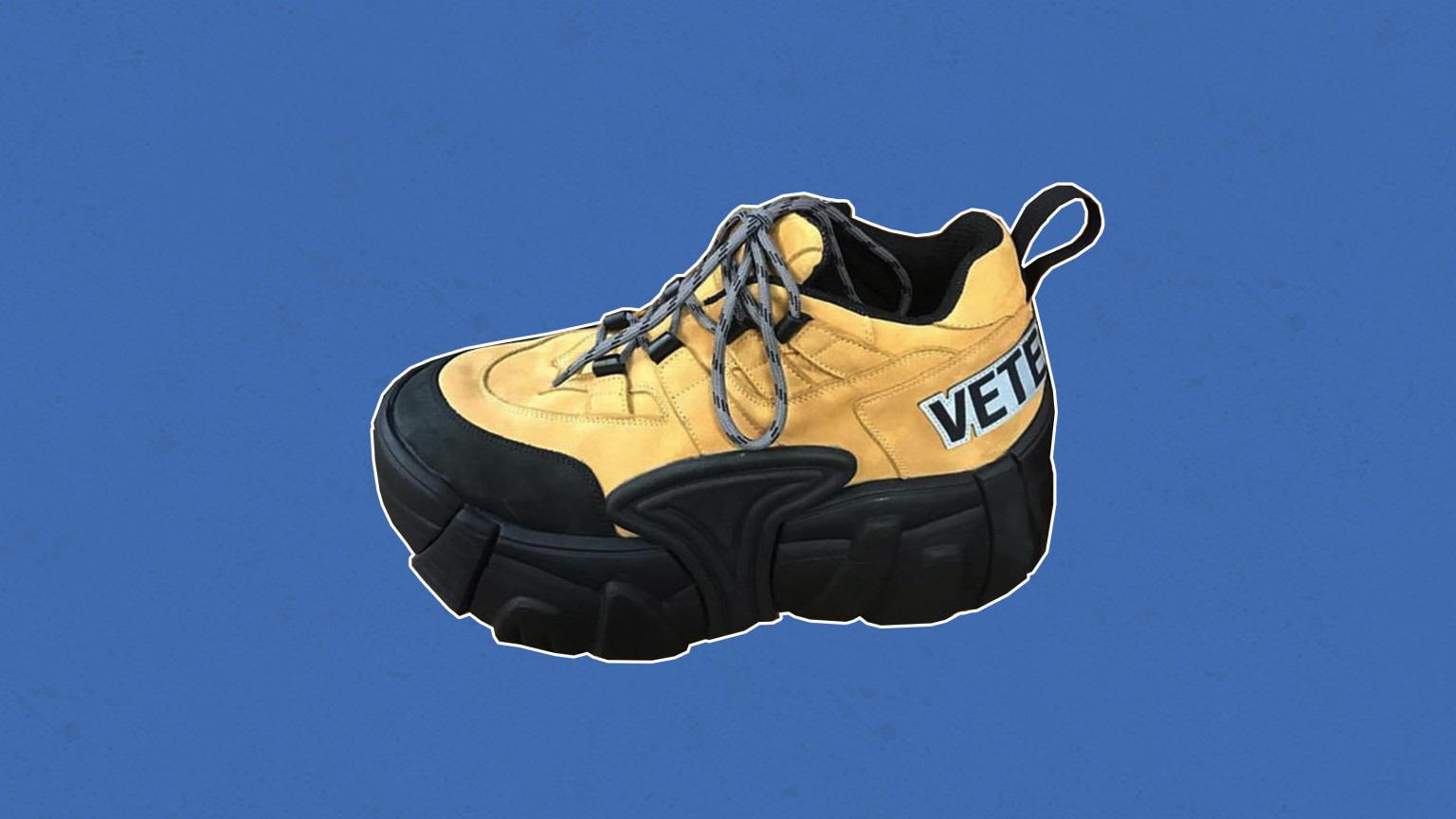 For now, at least, the ugly fashion sneaker marches on. Gvasalia's own label, the always avant-garde Vetements, has already debuted an assortment of boundary-pushing kicks (like the Reebok x Vetements Instapumps pictured above), but it doesn't seem like they're stopping any time soon. Just this Fall/Winter 2018 Fashion Week, Vetements debuted a collaboration with
SWEAR London
that is a behemoth-like shoe (pictured above) with a massive, oversized sole that could literally crush any of its predecessors. In extremes like this sneaker, the trend starts to feel more performance art than fashion. Either way, it's a big, bulky sign that the ugly sneaker's wildest days are likely still ahead of us.
The most prolific artists, writers and poets in history have often possessed the agency to sway heavily between genius and madness. Their work has the power to alter society's relationship to aesthetic, beauty, and desire. And given that a generation of fashion enthusiasts are currently lusting after $900 "ugly sneakers," maybe the same can be said about sneaker designers.