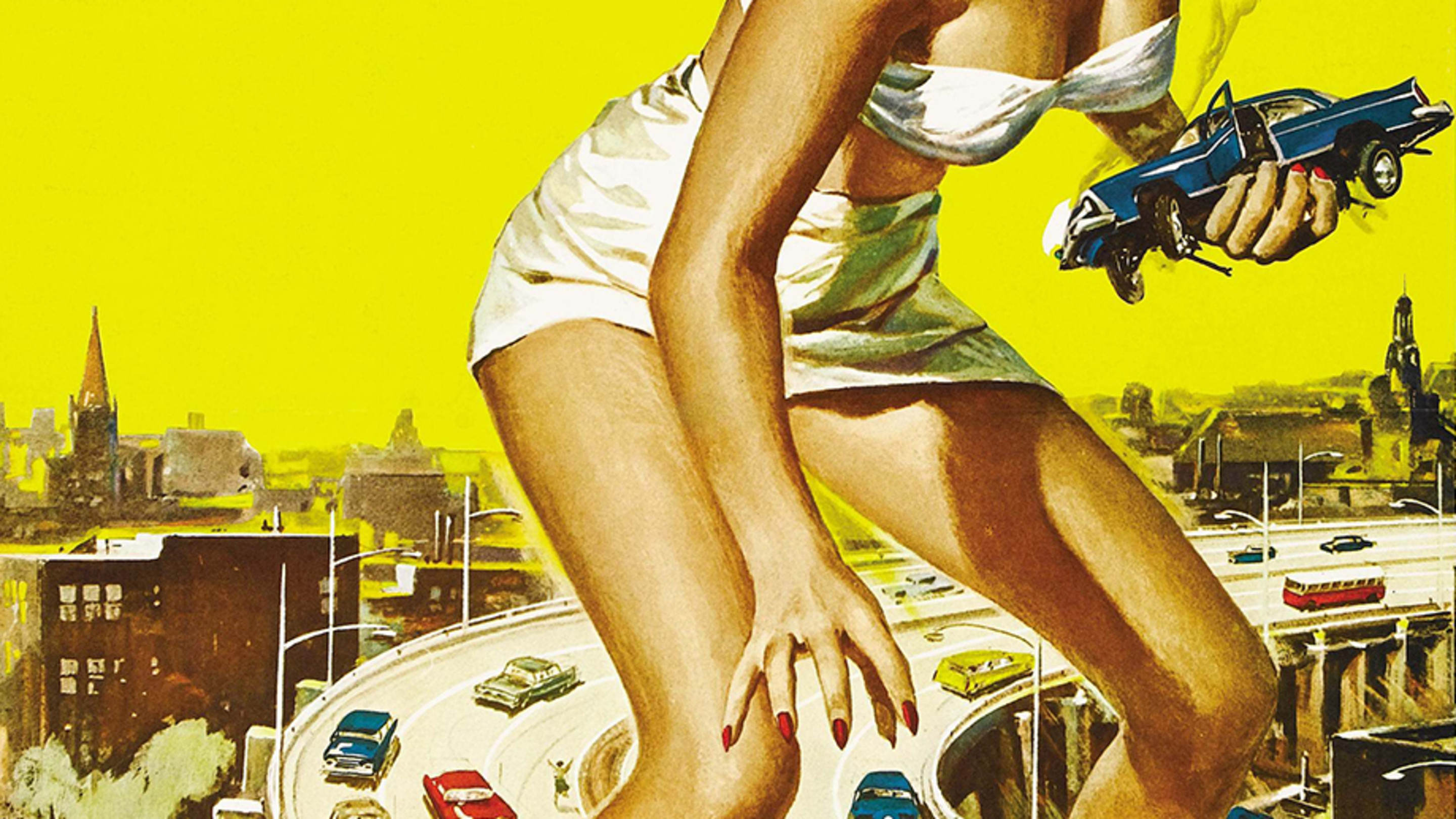 Giantess Women are the New Big Thing in Porn
Written by Justin Lehmiller

Published on

January 19, 2016
Pornhub recently released its annual report on trends in porn viewing habits and, as usual, it didn't disappoint. Among other things, we learned that Pornhub viewers spend an average of nine minutes and 20 seconds on the site per visit, the most popular time of day to watch porn (or "fappy hour," as they call it) was 11 p.m., and the most searched for terms in 2015 were "lesbian," "teen," and "stepmom."
What really captured my interest, though, were the search terms that saw the biggest gains year over year. Celebrity sex tape, cougar, squirting orgasm, and stepmom/stepdad all saw big increases compared to 2014, but the biggest of all was
giantess
, which had a 1,091 percent gain in searches!
Many of you are probably wondering what giantess porn even is, so here's what we know about it.

When someone is sexually attracted to giant persons or creatures, this is known as macrophilia. The term macrophilia itself literally means "lover of large."
This isn't a simple attraction to someone who is a few inches taller than you, though—what we're talking about here is being aroused by the idea of someone who is unrealistically large or gigantic. As a result, macrophilia fantasies can be pretty challenging to live out in real life.
Persons of any gender and sexual orientation can be macrophiles, but everything I've read on the topic suggests that it tends to be most common among men who are attracted to women. This is probably why a Google search for "giant woman porn" yields more than four times as many hits as "giant man porn."
Likewise, while it's hard to find erotica about male giants on Amazon, the world's largest retailer stocks a surprisingly large number of giantess books, including titles such as Marvin and the 50-Foot Woman, Shrunken and Seduced, and My Girlfriend, the Giantess.
Giantess porn often features themes of dominance and submission, with the giant person typically wielding power over someone who is tiny by comparison. In fact, it is not uncommon for the giant to literally eat the other person in macrophilia porn and fantasies.
Being sexually aroused by the prospect of being consumed by another person or creature is known as vorarephilia, which is fascinating in its own right and is something I've previously written about here.
In the past, most macrophiles had to be content with achieving sexual gratification only through fantasy; however, the advent of online porn has created new possibilities for exploring this sexual interest, which is probably why it is growing in popularity.
One can easily produce and distribute macrophilia porn these days. For example, through the use of Photoshop or a low camera angle combined with some tiny props, it's not hard to create the visual illusion of a giant or giantess on film.
A few male macrophiles have gone one step further, though, by hiring extremely tall women to help them live out their giantess fantasies. One such woman is "
Amazon Amanda
," who makes her living by "lifting, carrying, smothering, wrestling" and so on with men she meets online.
We don't yet fully understand where sexual attraction to giants and giantesses comes from because there really hasn't been much research devoted to this topic yet. However, given the nature of these fantasies, one potential explanation is that macrophilia might potentially grow out of a broader interest in dominance and submission. Alternatively, macrophilia might be appealing to some people as an escape from self-awareness or reality.
Here's hoping 2016 is another "big" year for macrophilia porn so that we can learn more about this fascinating sexual interest.
---