It's easing its way toward showtime on a brisk December evening in Chicago, and J.I.D is seated in the first row of an otherwise empty theater. Eyes forward and an intense glare on his face, the East Atlanta rapper is deep in thought while studying the sound-check performance from that evening's fiery and brash co-headliner, Ski Mask the Slump God. It's not that J.I.D necessarily needs improvement for his live show. "That's my whole swag. Being up there, performing for people—that's my whole shit. It's fun. It just feels like breathing," he'll tell Playboy later that evening. Rather, the 28-year-old simply fashions himself a student of the game. His dense, intricate and oft-dissected lyrics read like a historical document as penned by a philosophy major. J.I.D observes, absorbs and then creates.

"I'll be the quietest person in the room. But then I'll go home and write down 10 pages, not even for a song. Just to get it out," says the rising emcee. Over a slew of mixtapes, including his recently released DiCaprio 2—not to mention a cosign and development deal from J. Cole, who scouted him for his Dreamville Records label and released his debut LP, 2017's The Never Story—J.I.D has quickly become one of the most buzzed-about and thoughtful new wordsmiths in hip-hop. "I've always been like that," he continues. "Sometimes I just get into those zones. I'm super internal."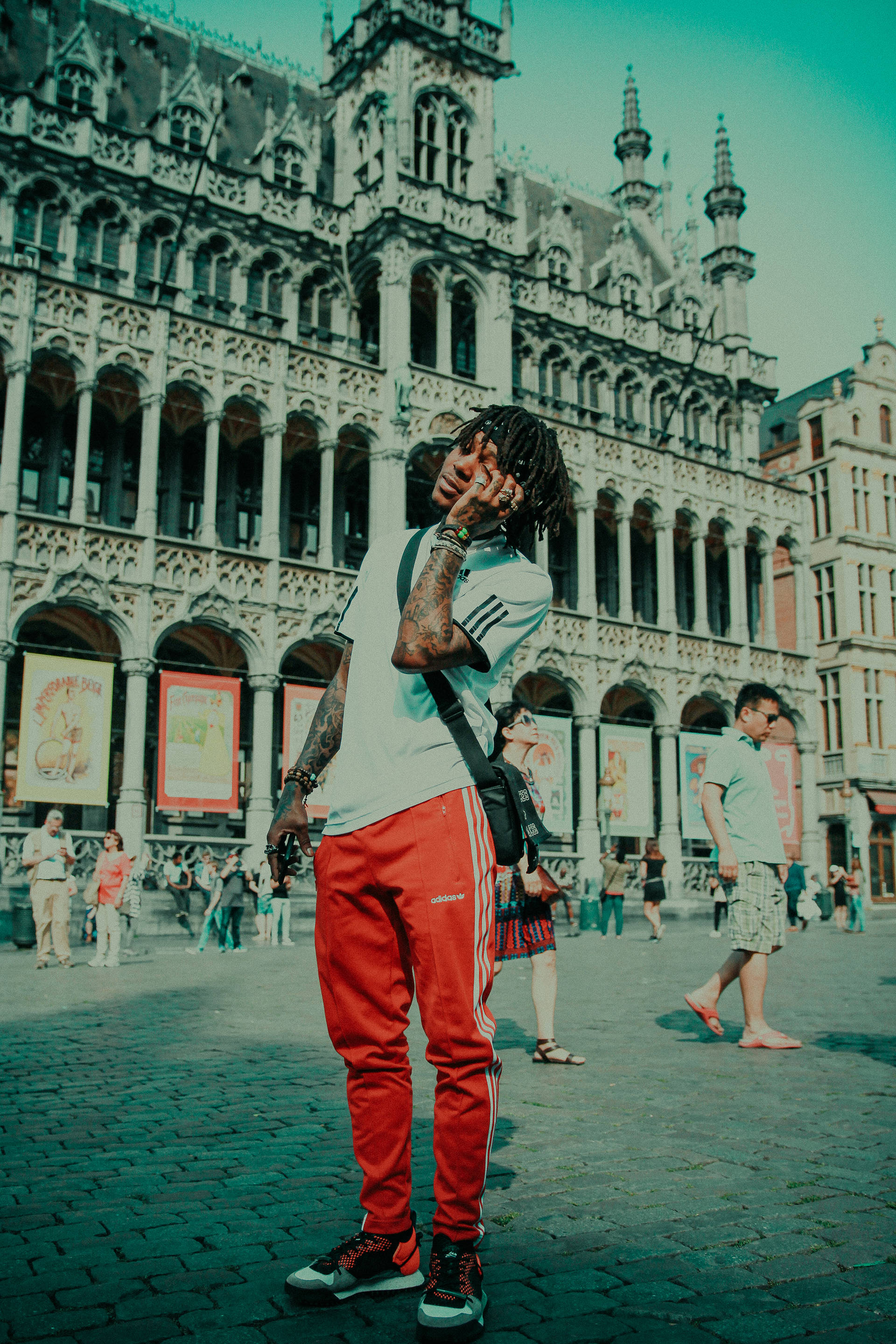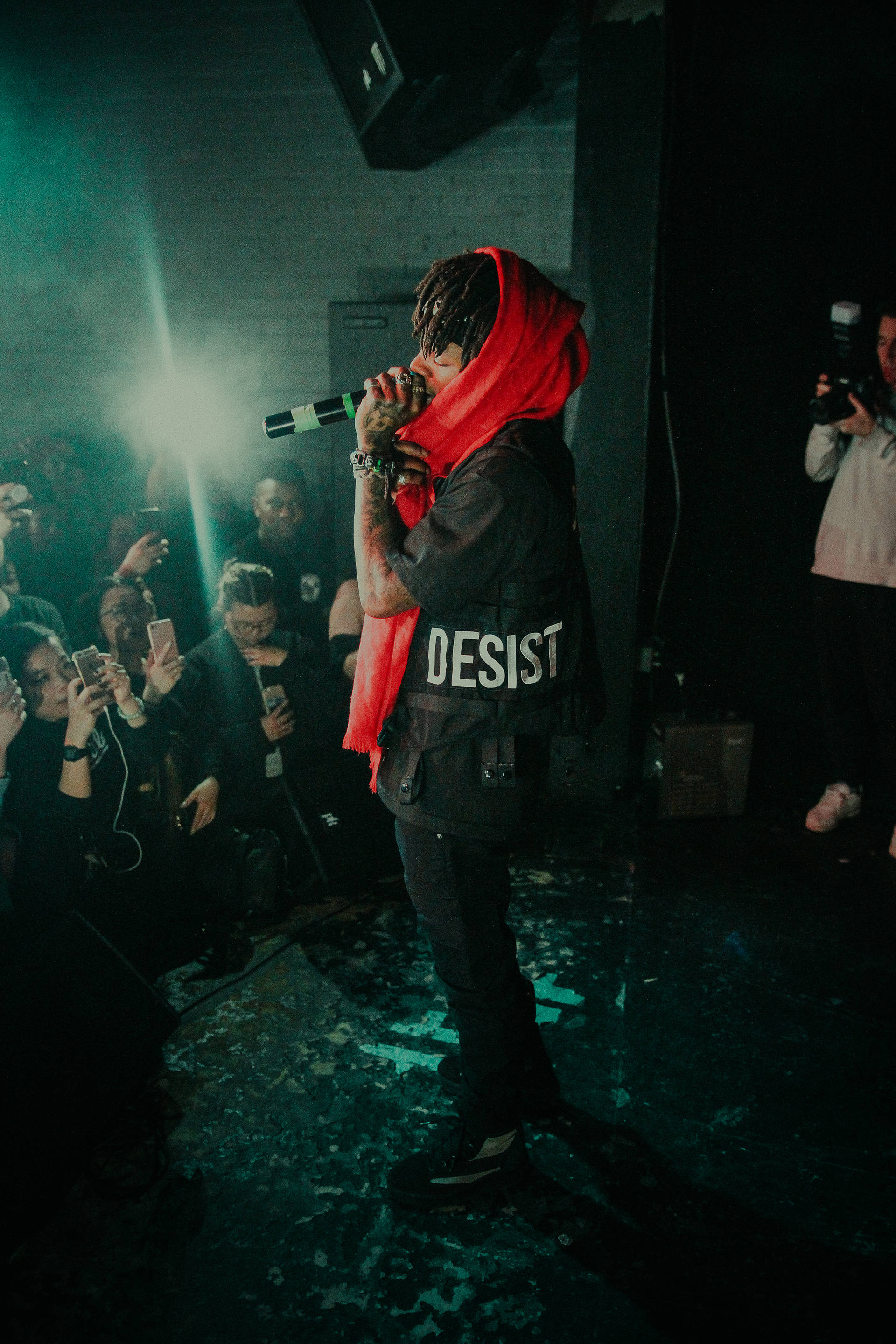 Music—and, more specifically, an ability to absorb literature or songs or just about anything that cemented itself in his brain—long came natural to the young man, born Destin Route. "I'd hear a song once on the radio, and I would damn near know it word-for-word," he explains. "I'd hear it three times, and it's over—I'd know the whole shit. And that still is present to this day. That's how I even do my shows, even with my freestyles. I just have a good memory of stuff packed in there." But not until he got kicked out of Hampton University, where he'd received a scholarship to play Division I
football
—a depressing turn of events detailed on 2017's "General," where he rapped, "Kicked out of college for tongues, n—s be talking/I wasn't even on camera, just hit the lick with some amateurs"—did he begin to view it as a potential career.
"It was a clear-cut, black-and-white moment," he says of returning home from school, promptly being kicked out of the house by his parents and sleeping in his car for nearly two weeks. "That's when I decided, Fuck it. I'm finna use this ability." An avid reader and natural writer, "I was thinking about being a lawyer when I was in school. But I was like, Fuck all of that! I don't even like the justice system," he says with a laugh. If anything, he adds, being a rapper carries unexpected benefits: "I was thinking, I can work from the inside. Artists these days are like the
Martin Luther King
or Malcolm X—we have the same power."
Playboy joins the polarizing rapper on tour to talk haters, label woes, Cheetos and ex Noah Cyrus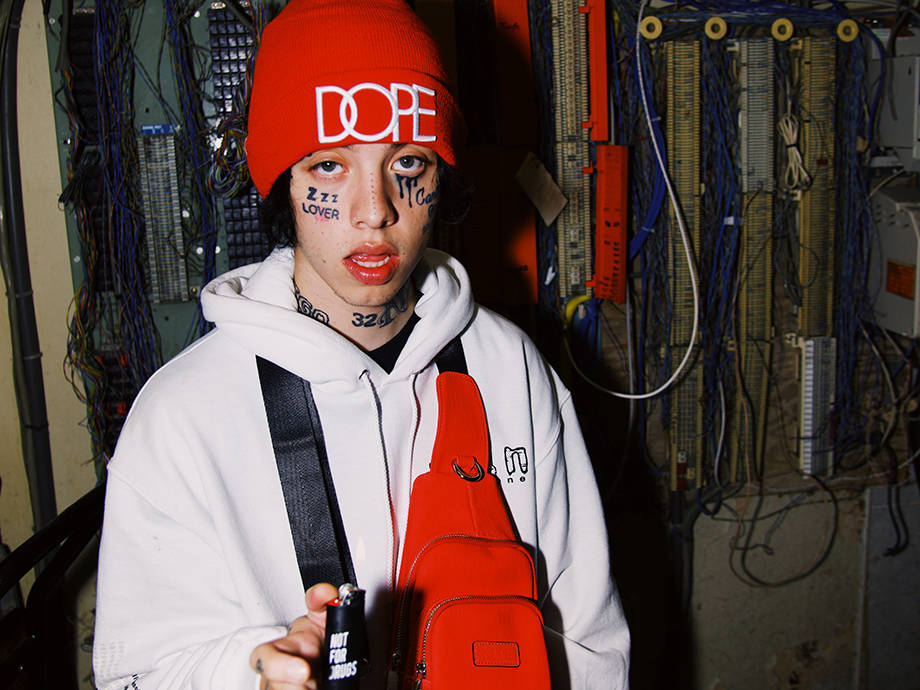 Building up his skills by self-releasing mixtapes, including 2013's Para Tu and 2015's DiCaprio, put him on local tastemaker's radars, most notably Kevin "Coach K" Lee, who scouted him for his Quality Control Music, now the home of Migos, Lil Yachty and Lil Baby. Eventually signing in 2017 with Cole, J.I.D explains, was the result of the Fayetteville, N.C., MC/producer seeing him perform on the rapper Ab-Soul's These Days tour in 2014. But J.I.D's the first to view the interim years between college and landing a deal as crucial to his development.

"That three or four years was needed," he says. "The time that I got to mature, the time that I got to learn how to really do it." He now feels that early in his career, when addressing heavier and more mature matters in his songs, he was more playing a part than responding to what he'd actually lived. But now, "I feel like I'm at that position and age in my life where I can put that type of material out there, and it's gonna be respected. Everybody got something to say, but I want to make people's life with it. I want them to live with it over time, and sit with it, and settle with it. I want it to be potent."

Artists these days are like the Martin Luther King or Malcolm X—we have the same power.

A deep and emotional thinker, J.I.D admits he's prone to letting thoughts and feelings hang heavy on him for a minute. It's why he admits it's still hard to process the recent loss of his friend, the rapper Mac Miller, who passed away in September. When we speak in December, J.I.D was supposed to have been on tour with Miller and the bassist Thundercat. "That tour was gonna be amazing," he says. "But it's something you can't control. And when it's out of your control, you feel helpless. That's exactly what I feel to this day." Miller first helped J.I.D find his sonic footing on the
DiCaprio 2
song "Strawberry," and went on to arrange the entire mixtape. "We were getting super close, "J.I.D says quietly. "We were working together. We were just going out to get sushi and just doing cool shit."
And while J.I.D has made his name by letting his inner monologue linger and subsequently explode onto his songs, the rapper realizes in today's ever-fluctuating music industry, capitalizing when eyes are on you is of the utmost importance. "I just feel like I gotta keep working. I don't want to let nobody down," he says. "I feel like I gotta keep thinking of better ideas, I gotta be more creative, I gotta tap into my stream of consciousness that allows me to create."
Indeed, he knows that despite his steady success, his work is far from done. "There's always another level if
you're not Beyoncé
, or if you're not Michael [Jackson] or Prince," he explains of continuing to improve his craft and increase his visibility in the coming months. "Those were the highest levels of musical expression and art. I'm not just doing this to stay with a cult following. I wanna get all the fans I can get. If that's not in the stars for me, if that's not aligned for me, that's fine. But I'm definitely gonna give my best swing at it. "
The show's team tells Playboy about missing scripts, 'Game of Thrones' and that talking monkey