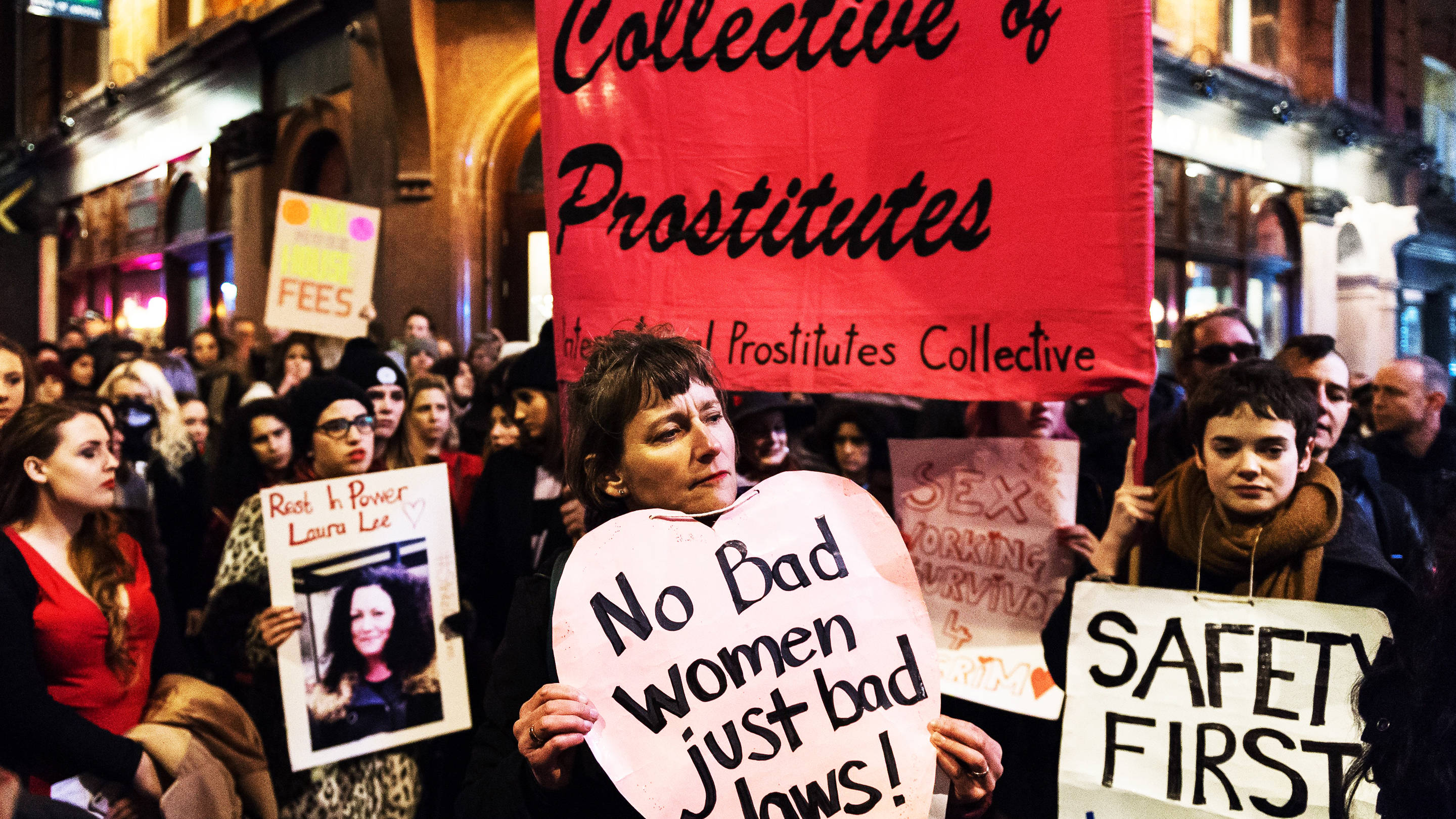 How Julia Salazar Became the Patron Politician of Sex Workers
Written by Esra Padgett

Published on

October 02, 2018
Anyone following the campaign of New York Senate candidate Julia Salazar can attest to the rollercoaster of emotion, contention and media bewilderment around the 27-year-old Democratic Socialist, which surprisingly to some, resulted in her victory in the state's Democratic primaries this month. Her victory has been touted as part of a rising wave of young politicians on the left, such as Alexandria Ocasio-Cortez, as she unseated eight-term incumbent Sen. Martin Dilan for the candidacy through a platform that embraced a wide range of progressive policies, from the legalization of marijuana, to universal healthcare and the abolishment of ICE. However, what sets Salazar apart even within this turn toward more progressive representatives, is that she is running on a platform that supports the full decriminalization of sex work.

Salazar's vocal advocacy for decriminalization represents to some the beginning of a 'coming-out' moment of sex workers' rights in electoral politics, with her campaign setting a new precedent for engaging with sex work as a political issue. Salazar worked with local sex workers and activists to construct a platform policy informed by their priorities, which outlines concrete steps toward decriminalization. "Julia actively engaged the sex worker community and made time to directly listen to their needs," says Emily Iris, a community organizer and sex workers' rights advocate. "This is so important because laws regarding the sex trade,
like SESTA/FOSTA
, are able to pass without any input from the individuals whose lives would be affected."
In August, 40 sex workers and allies came together and canvassed specifically on the topic of decriminalization of sex work and why it should be a reason to vote for Salazar. Eve Eliot, an escort and member of the DSA (Democratic Socialists of America) who participated in the canvas, says that the response of the voter base was overwhelmingly positive, "they wouldn't even bat an eye," she says. "I think because when you come out on a decriminalization platform it is clear that you've done your research and understand that it is just as necessary as universal healthcare. It's good for your constituents, it's good for communities all over, and so people were really receptive to that." This was the first-ever successful issue-based canvas on sex work for a political candidate, and with Salazar's victory, organizers are predicting it won't be the last.
"We hope that her unapologetic stance will be contagious to other politicians who previously were wary to touch the subject," says Iris. "Her victory showed that you can proudly support sex workers' rights, include them in your campaign, and win."
New York is the only state in the United States with explicit legislation that allows for the inclusion of prostitution charges to be used as evidence against a victim in a rape case.

The success is particularly overwhelming given the severe scrutiny Salazar faced throughout her campaign, including articles questioning her religious identity, claims that she had lied about her personal history, as well as allegations of theft from the former wife of Mets player Keith Hernandez (that ended in Salazar winning a defamation lawsuit). At the same time, Salazar's victory is also a surprising turn for sex work activists who have fought for years with little public support. "This moment is here today because of the work that other activists have laid down in the past," Lola Balcon, a community organizer for sex workers' rights involved in Salazar's campaign, told Playboy. "Not just in the sex workers' rights movement but also in intersecting movements of criminal and racial justice, immigrant rights, trans rights."

Salazar's district is one disproportionately affected by New York prostitution legislation and patterns of policing that target communities of color. On July 24, 2018, Salazar tweeted: "I'm working to clearly support sex workers' policy priorities. A big priority is: We must completely eliminate the charge of "loitering for the purposes of prostitution." The majority of those charged live in Bushwick & East New York (our District!) AND 94% are Black women." Her statement speaks to an underlying truth of sex work-related legislation and the reasons for decriminalization: it overwhelmingly targets already marginalized members of the community including people of color, particularly women, as well as trans people, single and working-class parents, and immigrants. As Balcon states, "I think that for politicians on the left who claim to care about these communities and who are already talking about abolishing ICE, or getting affordable housing for people, it makes sense that decriminalization of sex work and these issues should be put side by side."

"We need more progressive politicians like Julia to connect the dots on how these systems control, target, and criminalize marginalized communities," Iris says. Indeed, Salazar's policy platform demonstrates the wide range of issues that decriminalization overlaps with. Alongside her immigration platform that supports the abolishment of ICE, she is pushing for an end to massage parlor raids, which are often conducted in conjunction with ICE and result in cases in which 91 percent of those arrested are non-citizens. As mentioned in Salazar's tweet, the repeal of the "loitering for prostitution" law is a criminal and racial justice issue, but it is also a central issue for LGBTQ rights. The law has informally been named "walking while trans," functioning as a form of profiling that targets trans people.

If our legislators really wanted to a put stop to the trade of sex, they should work on the issues that make people poor.

Queens of the Underworld promotes self-care tools for female-identifiying sex workers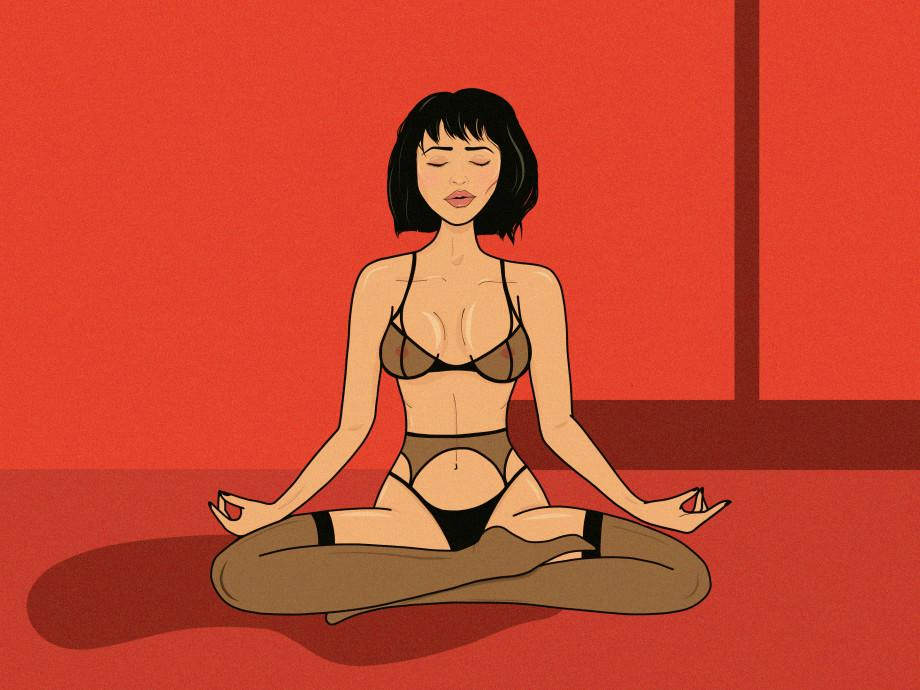 Another priority is the repeal of the exemption of sex workers under the Rape Shield law—New York is the only state in the United States with explicit legislation that allows for the inclusion of prostitution charges to be used as evidence against a victim in a rape case. Not only is this exemption misogynistic as a legalized form of victim-blaming, it again impacts women of color at a far more regular rate, due to the disproportionate policing of communities of color, as well as the predatory policing of street-based sex workers, who are also disproportionately women of color.

Finally, Salazar's policy platform outlines steps toward providing a network of services such as affordable housing, healthcare, childcare and job training—services that will benefit the sex worker community, as well as the community at large. The logic is simple for those already in support of decriminalization and other progressive policies, as Eliot states, "if our legislators really wanted to a put stop to the trade of sex, they should work on the issues that make people poor. It is no coincidence that Julia's platform included support for protecting collective bargaining, universal rent control, single payer healthcare, and an end to cash bail."

But despite overwhelming evidence of the impact of decriminalization on constituents, there is still a lack of clarity around the topic, even amongst other progressive leaders. As Eliot told Playboy, "the propaganda is so strong around this issue that it reaches people who consider themselves progressive." Part of this hesitancy comes from the stigma around sex work itself, but organizers see Salazar's victory as a powerful step toward destigmatization. Balcon explains, "I think what is interesting about Julia as a candidate is that sex work is really visibly part of her platform but it wasn't her only issue, and so in a sense it normalized the listing of sex work as a political issue."

The notion of treating sex work as work has long been a central tenet of sex workers' rights activism, as many see destigmatization as central to protecting human rights and fighting a culture of violence against sex workers. "All of us are fighting the larger fight against stigma in terms of cultural narrative," Balcon says, "even beyond decriminalization, we are fighting for the destigmatization of the work so that people are treated as human beings."