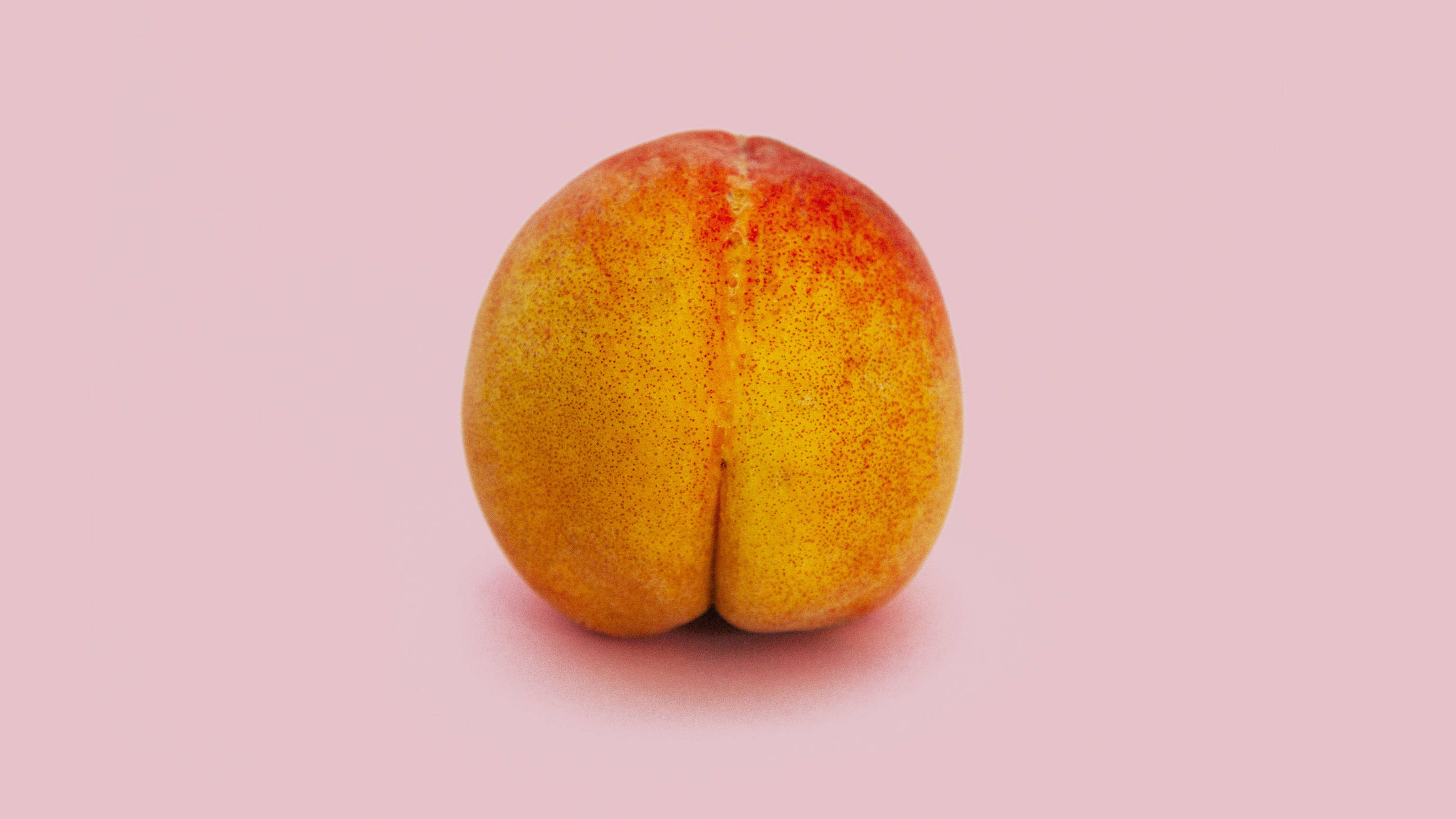 Let Larsa Pippen's Butt Live
Written by Helen Donahue

Published on

August 23, 2018
Amid a multitude of headlines and allegations that Kim Kardashian's bestie Larsa Pippen—estranged ex-wife to Scottie Pippen, my elementary school crush—has obtained an ass to match her best friend's, I'm here to say that I'm all for it.

There's a disconnect between the average person and those with cosmetic procedures. I blame this on the fact that there's insufficient knowledge of what a "cosmetic procedure" even designates, and also that "
plastic surgery
" is a polarizing language for cosmetic enhancements. For starters, my parents believed my lip injections were permanent for years until I finally revealed to them that any lip injection is metabolized from your body over time unless you maintain them. I continue having to disclose this to them, as well as another critical point: This. Will. Go. Out. Of. Style. Someday. Just as thin eyebrows are making a comeback, pouty lips may go directly into the bin as they do.
The precise method of having fillers injected into your lips to be deemed Instagram worthy illustrates why you see celebrities with swollen lips on red carpets and mock them—it's apparent these stars just had them inserted for an event, and no one can regulate the way their bodies respond to injections. If you see a celebrity and think they went "overboard," chances are they're recuperating from very fresh injections (and perhaps even ate spicy food on accident before stepping out, which produces even more swelling).
This also absolves that photo of Kylie Jenner missing the full-pout that earned her fame and status (well, more than she had already) as a beauty icon since the 2016 launch of her beyond-popular Lip Kits with Kylie Cosmetics. While Jenner confessed to eliminating her fillers after giving birth to Stormi, it was apparent they were still present in the lip—see, when you have them for years, they metabolize slower in your lips (and any other body part) as your body has grown used to them, so they take longer for the body to break down and dissolve altogether. Jenner said she got rid of them, which either suggests she discontinued injection maintenance for a while or had an aesthetician inject Vitrase into her lips, which speeds up the metabolization of the filler (whether Juvederm, Restylane, or another) to 24-hours. Either way, her characteristic pout is back, and I think she looks incredible.
Let's allow her to do let her live without casting shame, and without bringing her "old" body up to prove points during lousy faith

The trend during the last few years has been BIG everything. Overlined lips, false eyelashes, bushy eyebrows and, lest we forget, the infamous Kim
Kardashian-style buttocks
. So, it's no wonder a friend of hers would follow the trend of cosmetically enhancing their booty as well.
Before we dive into Pippen's ass (god, I wish that bum were mine), let's talk about something you've probably been wondering: Why does everybody look alike now? And how? And why does no one crave change? But here's the thing—conforming is merely rooted in human nature, out of a strong but biological inclination to blend in with the crowd rather than stand out, which therefore could conceivably help you locate your ideal soulmate. Or your next ideal soulmate. Or your third ideal soul mate. However many mates you want!
Numerous articles have been distributed in recent history concerning the lookalike enigma happening today. First of all, it's due to social media, namely Instagram, with filters sending more and
more people to plastic surgeons
in hopes they can benefit on the "pretty" filters prompting people to forget
what they look like normally. The thing to retain here is that whether surgically enhanced, injection enhanced or 100 percent natural, most of the photos you observe on Instagram are doctored, in some way, because we're frightened to show off our real faces bodies—that would mean admitting we have flaws in a world that all but disallows it.
You can say social media is to condemn here—the
New York Post
did in 2017 when they consulted with a media psychology expert on the problem of "Instagram Faces," declaring, "For teens [in particular], looking good (as defined by norms of one's social group and the rules of social engagement) is almost always a priority." But some indict the Kardashians themselves who, while no doubt are essentially controlling every social media platform, are the leaders and purveyors of all things monumentally and mainstream fashionable plus cultural for approximately a decade.
Makeup artist Kevin James Bennett told the
New York Times
that social media "absolutely perpetuates one aesthetic," though also states "It's like looking at a bunch of clones," adding, "They're Botoxed, filled and surgeried to look like Kim …And they have legions of fans who follow them like Stepford wives but who cannot afford to alter themselves the way these people do." True.
Some personalities, however, can afford the alterations. Like Pippen. What can I say, big is in; it's is what's in style now. Resembling a Kardashian, booty, bodycon, and all, is what's popular. And Pippen is 44-years-old and in more magnificent shape than ever. Maybe she did "copy" Kim's style, as we on social media feel uniformly compelled to do as well, and maybe she imitated her butt. So what? Who is she bothering? Are y'all mad? To echo our Lord and Savior Rihanna on her 2016 Council of Fashion Designers of America Awards after-party: "Do my tits bother you? They're covered in Swarovski crystals, girl!"
Pippen's butt shouldn't trouble you either, whether it's been surgically enhanced, injected, or otherwise. There are further suggestions, too, alluding to Pippen receiving a facelift to look more like best friend Kim, but again, this look is massively in style, so who's to say it's Kardashian we're basing big butts and teeny-tiny waists off of anymore. Everyone is endeavoring for the aforementioned enhanced hourglass figure that, no, is generally not a regular body type. Regardless, it appears—post separation from Scottie—that Pippen is subsequently living her best life. Let's allow her to do let her live without casting shame, and without bringing her "old" body up to prove points during lousy faith arguments.
While Kardashian has denied having surgery on or injectables inserted into her bum (aside from a cortisone shot administered for allegedly unrelated reasons), It's entirely plausible she has added to it, whether through surgery (taking fat from other areas and placing it around the buttocks to form the desired look) or injections. She's recently professed her body has changed during pregnancy and she'd like to get her butt back to her 2010-2011 rump, which—though she's always had her famed curves—was undoubtedly tinier than it became in later years. And guess what? Once she adjusts her booty appearance, the rest of Instagram will follow suit as they undergo less pressure to yield to temptations regarding beauty. And they'll all pluck their eyebrows when Kardashian determines to go thin as well. Then you'll all be able to relate to me, an inherently eyebrowless person who threw down an exorbitant amount of money to have hair from the back of my head grafted onto my brow bone in the shape of Charli XCX's.
'Sweetener' is the album we've all been waiting for from the multi-talented superstar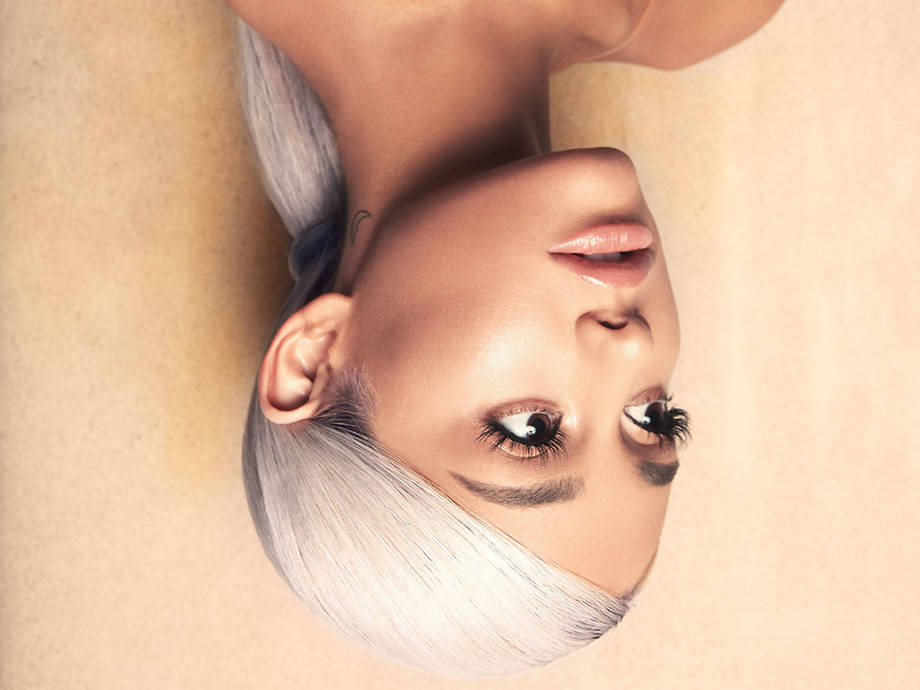 Pippen, however, hasn't disputed rumors of butt implants or injections. She's just living, so let her. And I'd like to reiterate, again, the distinction between surgery and injections. As
Allure
reported in late 2017, through Plastic Surgery Statistics Report from the American Society of Plastic Surgeons (ASPS), there has been "
a steady increase
in the use of syringes filled with plumping formulas." A Beverly Hills plastic surgeon also told
Allure,
"There has been a huge request and demand for gluteal augmentation including fillers." And in the same article, an NYC-based plastic surgeon explains, "Of all the fillers around Sculptra is the one that's best suited to this purpose because you can get a fairly significant augmentation without actually using that much product."
It's safe to say Pippen likely has the tea on all forms of butt alterations, the moolah (positively enough to educate herself on the topic) to make the best choice, and the friendships with other butt goddesses to steer clear of anything life-threatening. And it also sounds like, if Kardashian is, at least, somewhat occupied in squandering her staple posterior in the next few years, most of our favorite Kardashian lookalikes will lose theirs, too. So let Pippen frolic in silver beachwear in Miami with her ass out, next to Kim, also with her ass out. Asses out for everyone. If she grows tired of her new butt, she can just jettison it, and we'll love her then, too.
Because as long as they're not using cosmetic procedures as a distraction from real issues or insecurities, I'm 100 percent in favor of women doing whatever the fuck they want, with nose jobs, butt jobs and injections galore.