There was no discernible reason for the police to follow Drakeo the Ruler that afternoon. As he later told me, no traffic violations were committed; no weed was smoked. But constitutional questions of rightful search and seizure don't seem to trouble the cops patrolling South Central Los Angeles, and so a brief drive to the liquor store last winter ended with L.A.'s most original rap stylist since Snoop Dogg handcuffed, accused of illegal possession of a firearm and looking on as law enforcement showed him his own videos and rapped his own lyrics at him. Things only got weirder from there.

Over the next several weeks, other members of Drakeo's crew, the Stinc Team, were also arrested. The charges ranged from first-degree murder to commercial burglary, enhanced by the threat of lengthy mandatory sentences due, according to Drakeo, to the district attorney's accusation that the Stinc Team is a gang rather than one of the West Coast's most popular young hip-hop collectives. As far as evidence goes, his attorney has claimed that the case largely hinges on a jailhouse confession allegedly obtained by an informant. So in an effort to demonize the 25-year-old artist, prosecutors are using Drakeo's music and flashy, carefully cultivated image against him.
"That's bullshit. I can say whatever I want," the rapper born Darrell Caldwell says from inside the Men's Central Jail in downtown Los Angeles. During Drakeo's months of incarceration, the judge has refused to grant him bail. "They're only doing this because I'm a rapper—and a black rapper at that," he says. "I go hard to make sure that you can interpret my music in 20 different ways, but they're still trying to use it to paint a false picture of me."

They're only doing this because I'm a rapper—and a black rapper at that.
Since emerging in 2015, Drakeo has developed a diamond-encrusted and cryptic universe with an anxiety-riddled mutation of gangsta rap called "nervous music." His lyrics are full of comic exaggeration and coded lingo in which a single phrase can yield multiple meanings depending on context. In his case, prosecutors have cherry-picked several verses in an attempt to depict him as a menace to society. Before a grand jury indicted him, they listened to 2016's "Bully Breaker," a song full of semiautomatic braggadocio:
You know we keep the bully breaker
Fuck you talking about
Choppa on my waist
Lil nigga ain't finna talk it out
Bully who?
Nah my niggas we finna chalk him out
Disrespect the gang any way
We finna spazz out.

For all the lyrical complexity of Drakeo's catalog, authorities have singled out some of his more boilerplate verses, ones that fit squarely within the 30-year legacy of Los Angeles gangsta rap—which began with Toddy Tee's "Batterram" and Ice-T's "6 'N' the Mornin'," both dueling narratives of the Daryl Gates–era police force breaking down their doors. Nor is Drakeo's lyrical content dissimilar from N.W.A's "Gangsta Gangsta," in which Ice Cube raps, "I got a shotgun / And here's the plot / Takin' niggas out with a flurry of buck shots."

But that was in 1988. The ensuing three decades of new anti-gang laws in California have strengthened prosecutors' ability to brand almost any gathering as a gang. As defined in the California Street Terrorism Enforcement and Prevention Act, a "criminal street gang" is "a group of three or more people which: has a common name or identifying sign or symbol." In the hands of prosecutors seeking big-name convictions, this can be used to define just about any street rap crew.

Drakeo's defense attorney, Frank Duncan, considers the case against his client to be flimsy—the result, in part, of earlier burglary charges for which he was never convicted. Drakeo's lyrics focus far more on small-time burglaries than on murder, but prosecutors tend to leap at the opportunity to scare juries with stereotypes of sociopathic gang members.
"It allows them to poison the jury pool and makes it a lot easier to prosecute; everyone immediately dislikes you if they think you're a gang member," Duncan says. "Removed from context, these songs can sound very incriminating. But the reality is that this is L.A. gangsta rap. It has always been about violence and crime."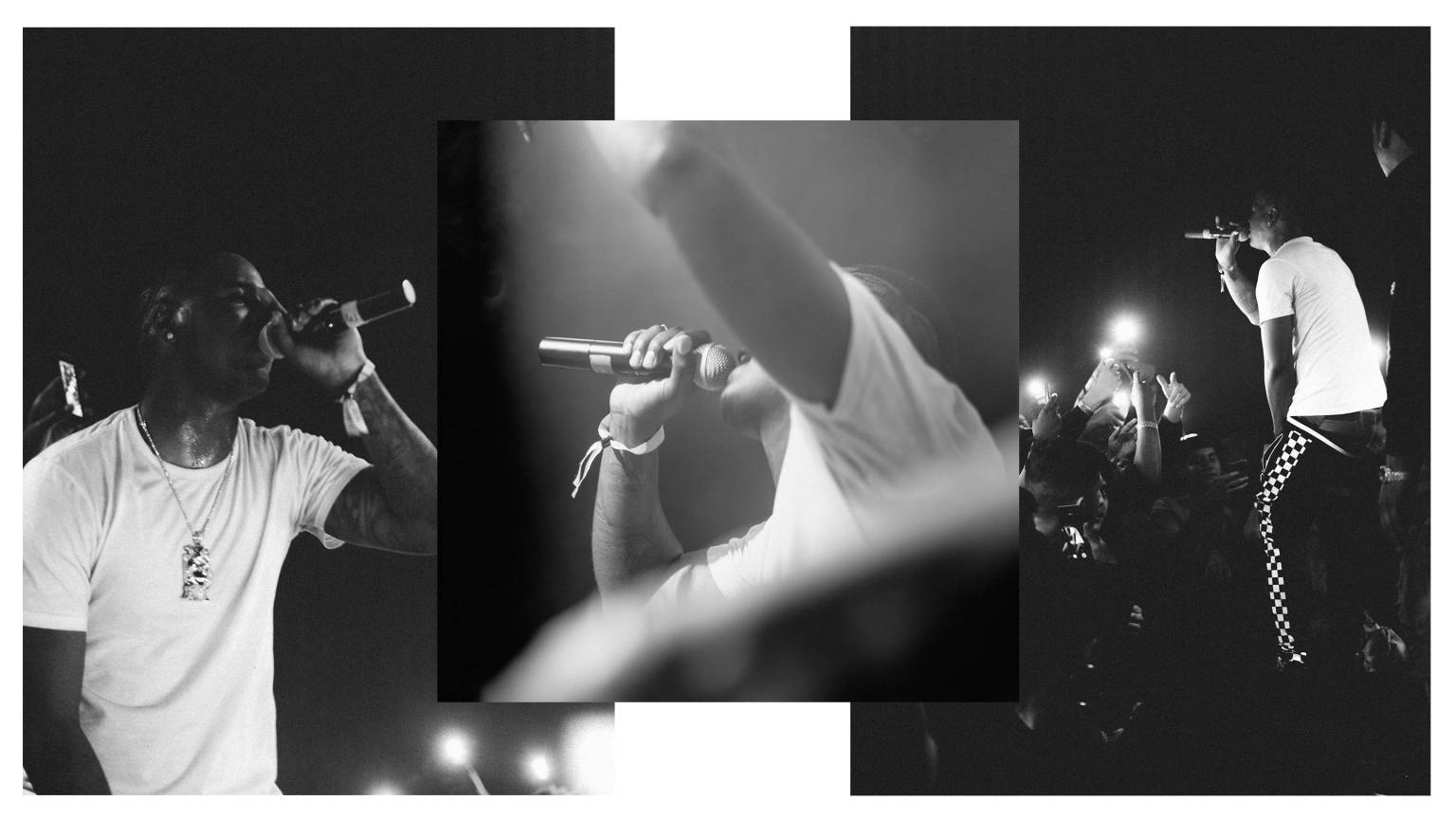 The First Amendment's safeguards have historically done little to shield rappers from
obscenity charges
or character assassination. In 1989, the Detroit police arrested the members of N.W.A after the group played "Fuck Tha Police" in concert despite a warning from law enforcement. The next year, members of 2 Live Crew were arrested at a Broward County nightclub for performing raunchy songs from their album
As Nasty As They Wanna Be
. (A jury later acquitted them of obscenity charges.) In 1992, 2Pac was forced to defend himself in a civil suit filed by the family of a murdered Texas state trooper whose killer claimed that the rapper's
2Pacalypse
Now
spurred him to commit the crime. No less than Vice President Dan Quayle demanded that Time Warner Inc. yank the album from stores—mirroring what was done earlier that summer to Ice-T, whose song "Cop Killer" had incited a national furor.
During the past decade, this constitutional right to
free expression
has been called into question for both platinum artists—including Young Thug, accused of playing a role in a 2015 shooting of Lil Wayne's tour bus—and obscure aspirants. And as the 24-7 nature of social media and Instagram Live erases the already blurry line between real life and public persona, police surveillance has only increased, imperiling rappers' ability to satisfy the oft-voyeuristic interest of their fans.
Rappers are merely the latest in a lineage that stretches back to well before Billy the Kid.

The intractable need for authenticity, the visceral qualities of the art form itself and outright racism have led to rappers' own words being used against them in courts of law. The injustice is specific to the form, even though, in a culture riven by gun violence and blood-soaked mythologies, rappers are merely the latest in a lineage that stretches back to well before Billy the Kid. In some instances, attorneys have argued that the creative fictions of rappers are little different from Johnny Cash's musical boast of shooting a man in Reno just to watch him die. No one arrested Bob Marley for shooting the sheriff. Handcuffs were not slapped on Jim Morrison for the patricide depicted in "The End" (instead, Miami police waited to get him on an obscenity charge).
"The desire of the police to conflate rap groups and gangs is partly ignorance, but there's also something more nefarious at hand," says Andrea Dennis, a professor at the University of Georgia Law School and co-author of the forthcoming book Rap on Trial. "California law makes it easy to fit rap groups into the definition of a gang, but calling yourself a gang dates back to the early gang roots of hip-hop, where groups would often call themselves posses, crews or gangs." Dennis continues, "People have gotten familiar with rap; their kids listen to it and it has become more artistic and creative. You might think that would lead to anti-rap sentiment dying down, but it has only intensified. People think they're surrounded by it."
---
A similar argument was made by Boosie Badazz (born Torrence Hatch) and his attorneys during his 2012 murder trial. Over the previous decade, the Baton Rouge rapper had burnished his legend as the 2Pac of the 21st century South. A brazen and raw artist raised on the impoverished South Side, Boosie released his rap titled "Fuck the Police" in 2007, and that version became part of the protests that sprang up along with the Black Lives Matter movement. Unsurprisingly, it did little to endear him to law enforcement.
According to the Baton Rouge district attorney's office, Boosie paid a teenage hitman, Michael "Marlo Mike" Louding, to murder the brother of his baby's mother. The authorities successfully petitioned the judge to admit as evidence several songs they claimed had been recorded the night of the killing.
In front of the jury, lead prosecutor Dana Cummings played a cappella versions of two compositions. She cited this passage from "187" as one of the most damning:
Yo Marlo, he got a Monte Carlo
That bitch grey
I want that bitch dead today
Defense attorneys successfully argued that none of the lyrics conclusively tied Boosie to the slaying. Although Boosie used the name of the alleged murderer, his lawyers said the dead man didn't drive a Monte Carlo—a reminder that art often borrows from real life and even autobiographies may create composite characters, compress time sequences and generally exercise creative license for the sake of the story.
Prosecutors often counter that presenting lyrics can be essential to proving motive, intent, identity and absence of mistake. Yet in Boosie's case, the jury—intimating they agreed with the defense's position that his songs were merely reflections of the hyper-violence of Baton Rouge, a city with a murder rate that eclipsed Chicago's in 2017—unanimously voted for acquittal.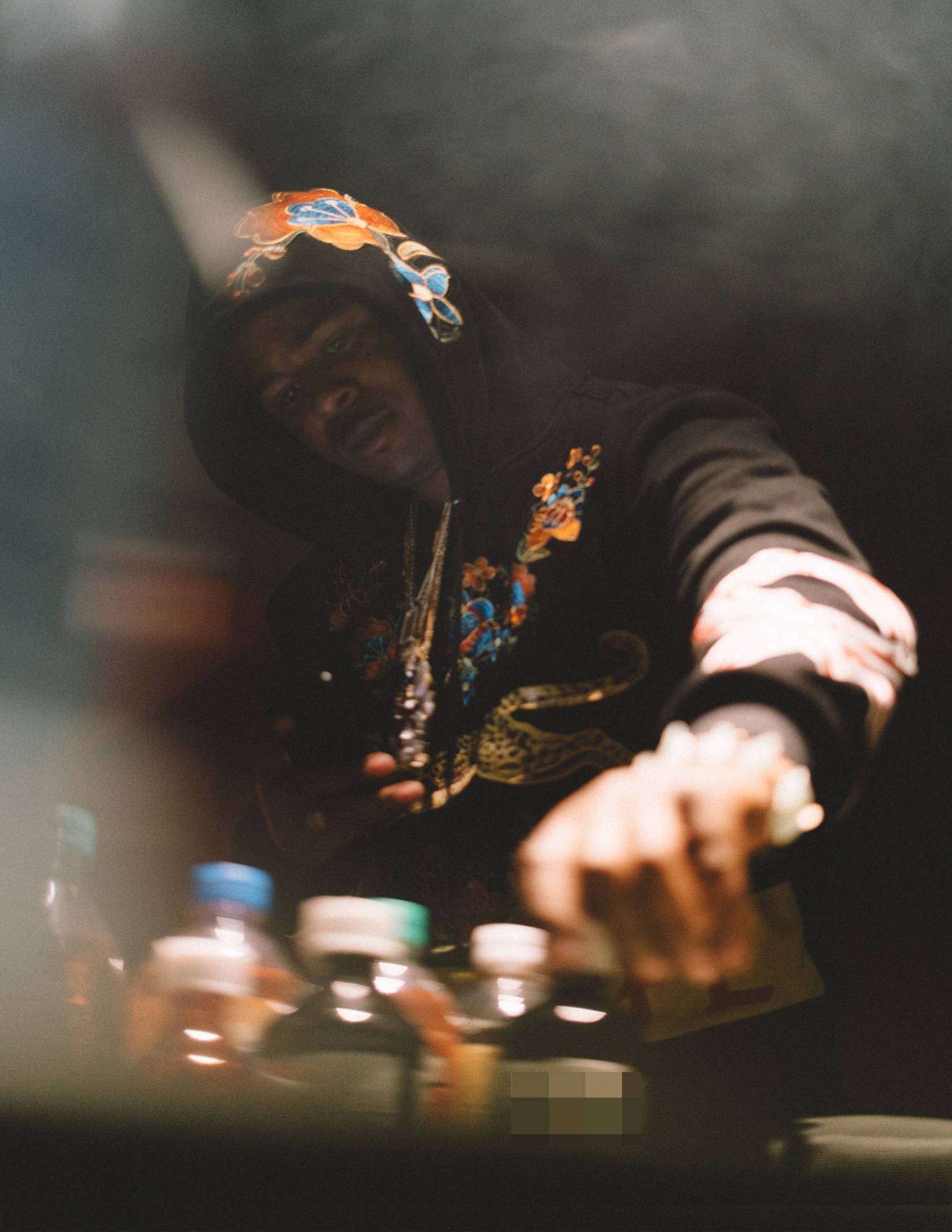 The problem is more pressing than just celebrity cases. According to Dennis, several hundred similar cases exist outside the limelight. Arguably the most extreme example of prosecutorial overreach is that of San Diego rapper Tiny Doo (a.k.a. Brandon Duncan), who served seven months in prison for a crime that, in a sense, no one even accused him of committing. It concerned his 2014 mixtape No Safety, which a district attorney's office seized upon to test a rarely used California law that says anyone who actively participates in a criminal street gang and "who willfully promotes, furthers, assists or benefits from any felonious criminal conduct by members of that gang" can be found guilty of conspiracy to commit that felony.
The case involved a string of shootings that prosecutors claimed were the work of San Diego's Lincoln Park Bloods. Brandon Duncan had once been affiliated with the gang, but at the time of the crimes he was working a full-time job laying tile. By citing a relatively little-heard album with a cover photo of a pistol with the safety off, prosecutors claimed he was promoting the gang and therefore culpable of any act of wrong-doing any other member of the gang may have committed. It was only after seven months in prison and significant media scrutiny that a Superior Court judge ruled that Duncan was being wrongly prosecuted.
"There are black kids serving 25 years to life for lyrics that they've written," says Duncan, who is currently suing the San Diego Police Department and two of its detectives for violating his First Amendment rights and for unlawful search and seizure. "People think that everything we're speaking about is real, and they're completely taking the entertainment value out of it. Sometimes it's based off real situations, but sometimes it might be about something that happened to someone I know. We're just trying to paint an accurate picture of the urban landscape."
Nonetheless, the war between rap and the fundamental right to free speech figures to intensify in the coming years. Prosecutors and lawmakers are considering something called "true threat," a type of communication for which artists can be incarcerated simply for lyrically threatening a rival. And the explosion of social media has only made it easier for law enforcement to track every move of the rap community.
According to Erik Nielson, a professor at the University of Richmond and co-author of
Rap on Trial
, the head of the police gang unit in Newport News, Virginia told him that his officers spend half their time monitoring gangs (and presumably local rappers) online. "It feels Orwellian, but just as scary as that is the sheer incompetence of people performing these Orwellian functions," Nielson says. "These people have no idea what they're talking about. And it's only going to get worse. Social media offers both a low barrier to entry and the opportunity to get famous without a record label. These artists might write
sophisticated raps
, but their business acumen and awareness about these issues might not be on par. And the police are watching their every step."
---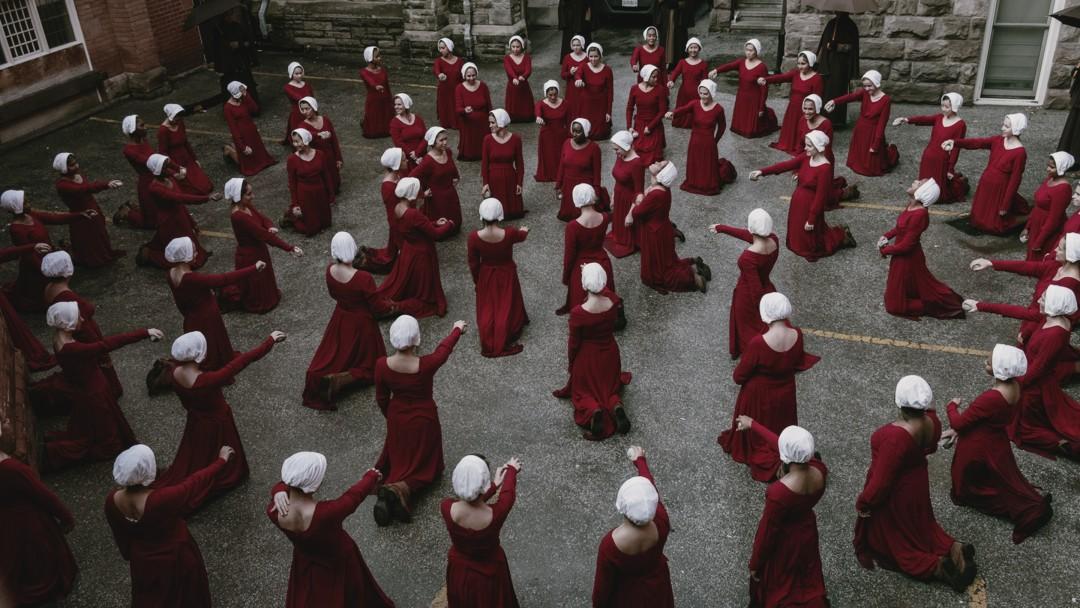 'Handmaid's Tale' producers and stars talk to Playboy about the brutal-as-ever second season