I'm about to say something terribly controversial, but I stand behind it: The Oscars should never have another host again. Bear with me—I have my reasons. This year, by forgoing a host—and all the accompanying forced jokes and awkward interludes—we were able to experience the most enjoyable aspects of the show, with the best of the best doing what they do best: being legends.

There were so many great moments throughout the night, and it felt like they were able to shine brighter without a host, who often makes the audience feels like he's pulling a train—and that train is huge, and the whole thing is exhausting, and all the while we're supposed to find his frazzled nature endearing, but it's really just tiring. I use the pronoun "he" here on purpose because, let's be honest, the hosting thing is like the breaking-news thing—it's a gig we don't offer enough to the ladies, even though they are kind of better at it.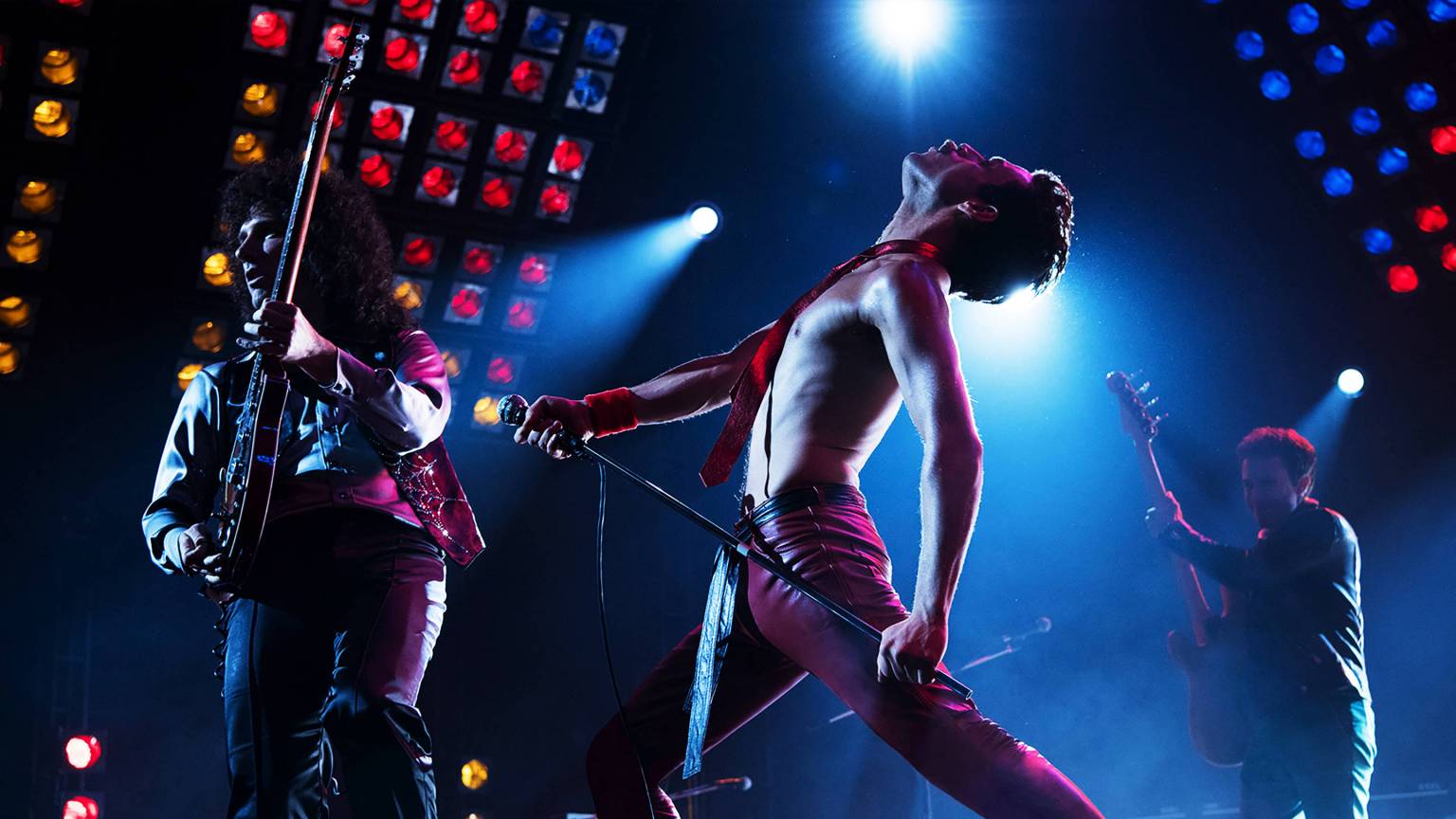 The show opens with Queen's once-in-a-lifetime performance, transcending an actual concert. My only complaint is that we did not get a third condensed tune that really showed Adam Lambert's tremendous range, but it delivered on the feels and the energy that an opener needs. Follow that up with Tina Fey, Amy Poehler and Maya Rudolph, and you can't go wrong. They set a great pace, and as far as I'm concerned, they tackled the trickiest feat of the whole night: They practically hosted the whole thing in the first two minutes. Legends. I'm not really sure what happened next because all I remember is Regina King looking beautiful in that white gown, setting the bar so high for mom-thanking while accepting her first Oscar. Again: legend.
Within the first 20 minutes, records were broken, like the one Ruth Carter smashed with her
victory for
Black Panther
when she became the first African-American woman to win for Best Costume Design. Plus, the Melissa McCarthy bit beforehand—dressed in full Elizabethan costuming while doing bunny puppetry, as a shout-out to
everyone who saw
The Favourite
—was an extra-special nice touch. Legend. Puppet Legend.
The award for Best Documentary Short was inspiring, not only because it forced mainstream America to listen to an important term called "menstrual inequity" that everyone should know about, but also because it was perfectly summed up by the phrase, "A period should end a sentence, not a girl's education." This fantastic win also allowed for period jokes in a formal setting where you can get maximum impact for irreverence, so there's that, too. Legend … period.
Ahead of the Oscars, the recent Grammy winner talks to Playboy about his life-changing year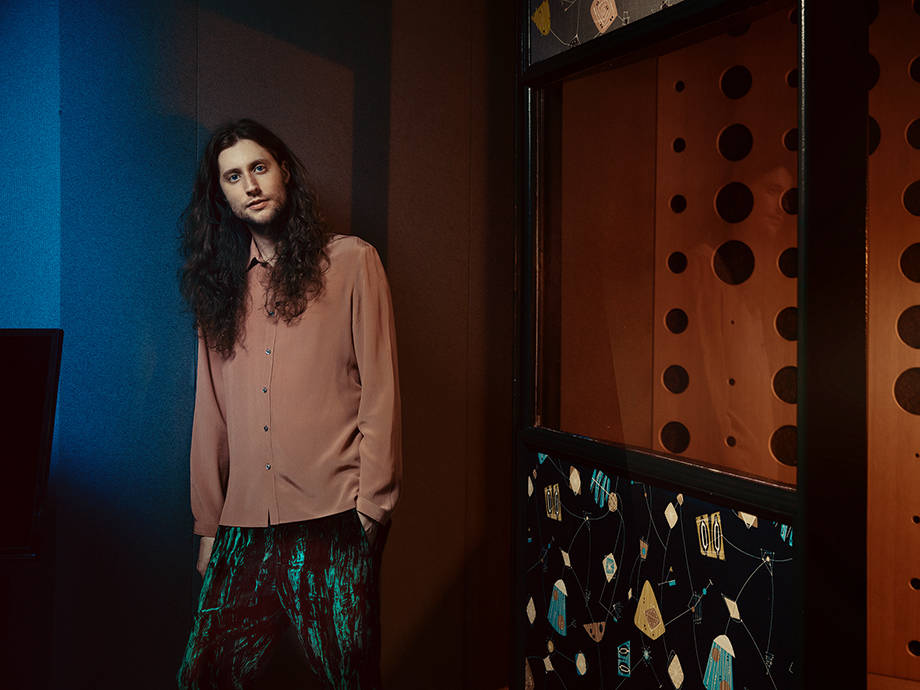 But my favorite moment came toward the end of the evening when Olivia Colman upset expected front-runner Glenn Close for Best Actress. Let me start by saying I wanted Close to win. She was phenomenal in
The Wife
, and more than that, after being overlooked for so many years with so many great performances, she has earned it. But the shock we all felt by the upset and subsequent reaction of the audience was electric. Colman's stunned surprise fueled more excitement as she made the sweetest, most heartfelt acceptance speech I can remember. She even took a moment to express her awe and admiration of Glenn Close to Glenn Close in real time, while we all got to watch Glenn Close fall in love with her in that moment, too. It felt like another intimate moment with us all as voyeurs of something we would normally never get to see. Legend, meet new legend.
Rami Malek gave a particularly touching acceptance speech for Best Actor where he talked about his love for his family, and the camera panned to his sweet mother, who was crying. It was still not Regina King-level, but what he said about being a first-generation American whose parents had emigrated from Egypt was so poignant, given the current political state we are in. It was a great reminder about the gift that
opening our borders up
to people everywhere can ultimately bring—the rare and unifying gift of art. Plus, don't even get me started on all the parallels between Malek and Freddie Mercury, and how brilliantly Malek embodied a man whose equal we'll never see. First-generation legends.
It was a great reminder about the gift that opening our borders up to people everywhere can ultimately bring—the rare and unifying gift of art.

Then
there was
Green Book
winning
Best Original Screenplay and Best Picture, while Spike Lee won Best Adapted Screenplay for
BlacKkKlansman
, and uh … let's just say that there is a lot to unpack there, but I am not the best person to do it. So for now, I will just overlook it, much like Peter Farrelly did with the actual creator of the
Green Book
, Victor Hugo Green, when the director said in his acceptance speech about the film, "This doesn't start without Viggo Mortensen."
This was a year for changing things up beyond the usual format, as we saw a record-breaking number of women and African-American artists win big. Seven black individuals won Oscars, which bested the last record set in 2017 by two. Ruth Carter was the first black woman to ever win her category, and Hannah Beachler was not only the first woman of color to win, but to even be nominated, in her category. Likewise, 15 women won Oscars this year, versus only six last year, and the momentum shift was especially apparent when the aforementioned award for Best Documentary Short went to a film about menstruation.
Sunday's Oscars reminded us of the excitement that comes from an upset, and the satisfaction of record-breaking wins. The magic that can come from combining the most elevated construct—like charismatic celebrities dressed to the nines and ready to perform their best scenes as themselves—with the everyday moments of authenticity propelled by surprise, genuine gratitude and self-deprecating humor. By forgoing a host this year and expanding the concept of what an Oscar winner looks like, the ceremony was able to let the real talent shine and showcase what we really wanted to see, what we were there to see in the first place … the legends.
The Felicity Jones-starring biopic provides the inspirational underdog story that 2019 needs