In 2017, Ron Funches spent the week before Christmas boxing up his old apartment. The first-time homeowner moved into his new Sherman Oaks three-bedroom craftsman on Dec. 23. He found a small tree in time to celebrate, not much else.

Fast-forward one year: Funches has a full week to settle in for the holidays. He arrived four hours ago from San Francisco, where he performed his 12th and final date on Conan O'Brien's Conan and Friends: An Evening of Stand-Up and Investment Tips national tour. His luggage is unpacked. Stockings hang from the mantle. Poinsettias fringe the sofa. Homemade tea cakes emerge from the kitchen. A tree draped in silver and blue reaches the vaulted ceiling. Funches' 2017 ended with a Festivus Miracle; his 2018, touring the country via Team Coco private jet.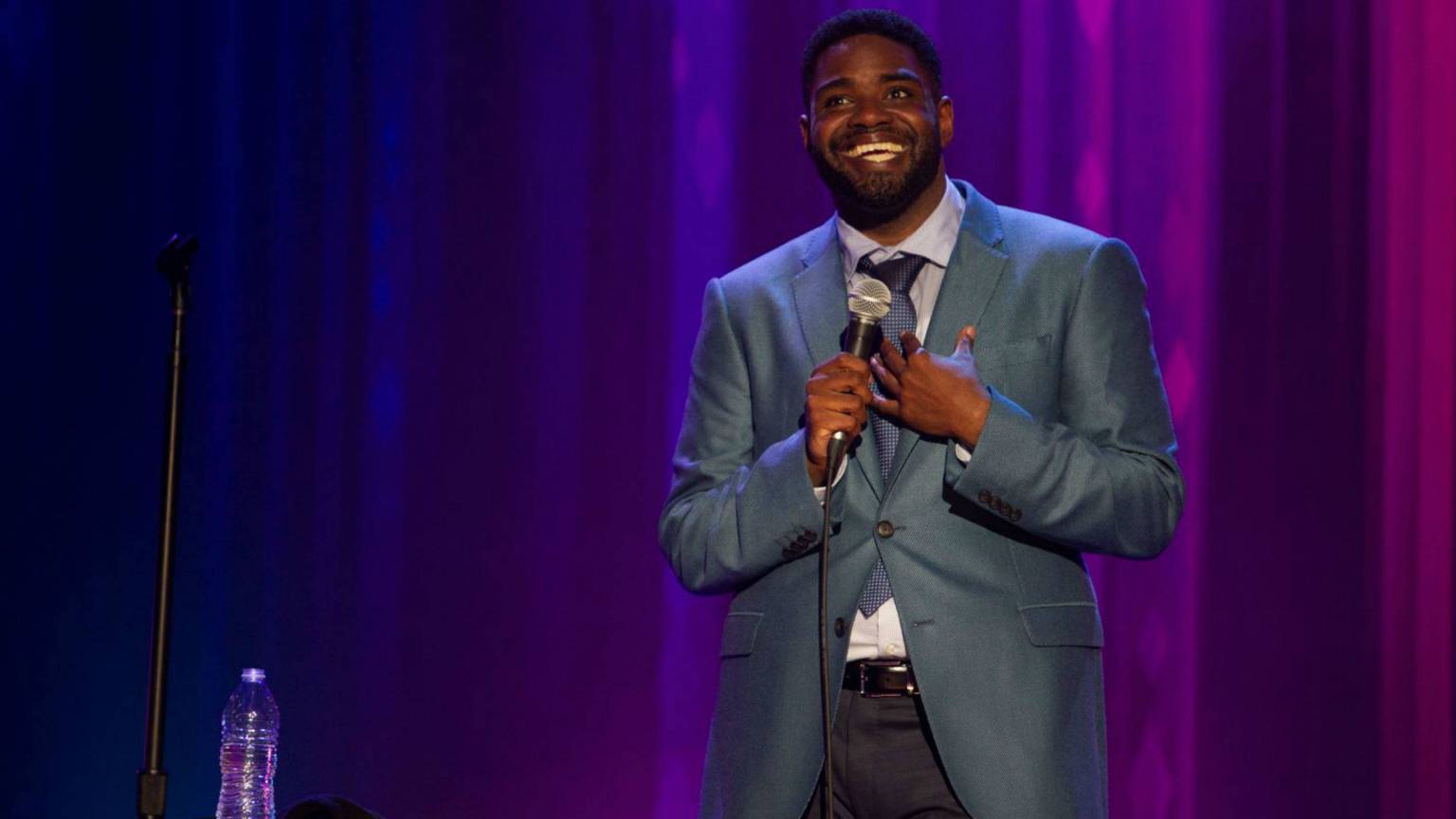 What changed along the way? "I'm just showing my personality more," he says of his act, settling under a fuzzy blanket. "I'm responding to the stimulus around me as opposed to, 'Here's my set!' It's spontaneous and lets you get to know me as a person other than just knowing the jokes. I don't like comedy that hides that person from view."
The newly begun 2019 offers Funches additional opportunities to level up. A measured thinker and uniquely calm presence among
the traditionally chaotic comedy industry
, Funches 2.0 is still as sweet, absurd and unexpected as the Skittles he once tossed into crowds. But somewhere in the interim, deliberate goofiness and eagerness to please were replaced by stone-cold confidence in who he is and what he wants to achieve.
Funches' first hour special debuts Jan. 4 as the kickoff to Comedy Central's Stand-Up Month. (Proceeds benefit Mary's Place, a Seattle-based emergency homeless shelter.) Directed by Bobcat Goldthwait,
Giggle Fit
eschews standard setups and punchlines for personality-driven musings on vision boards, video games, weed and
wrestling
.
The hilarious Netflix star offers Playboy hard-won tips for navigating relationships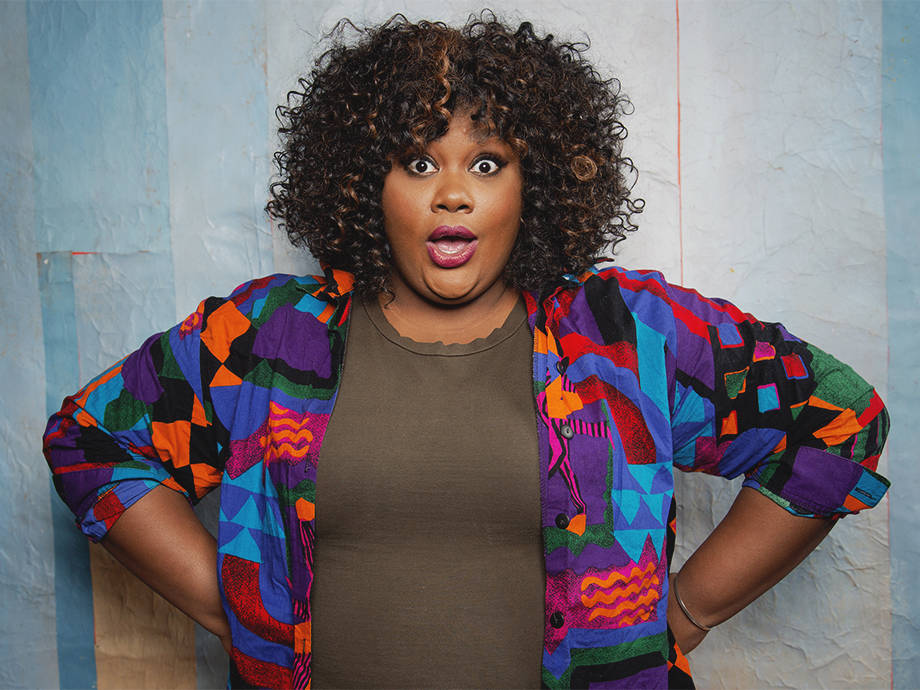 Funches favorite Ric Flair even appears up top. The WWE Hall of Famer previously declined three other comedian specials, but remembered meeting Funches the year prior at WrestleMania. The latter told the former how much he admired his longevity and honesty.

"Ric Flair was selling booze and women; Hulk Hogan was selling vitamins and prayers," Funches explains, nodding toward the wrestling magazines splayed on the coffee table. "But only one of them was telling the truth. That's what I like about Ric Flair: He tells the truth. He is who he is. Comedically, I want to model myself off of that."

Funches spent his childhood in Chicago's tough South Side, and teenage years outside of Portland, Ore. Five short years after 2006's first open mic, he made his initial Conan appearance. A 2012 move to Los Angeles landed him a Comedy Central Half Hour and costarring role alongside fellow comics Chris D'Elia, Rick Glassman and Brent Morin on NBC's Undateable. He made the rounds on Bob's Burgers, BoJack Horseman, Adventure Time, Transparent, Drunk History, Black-ish, Curb Your Enthusiasm and voices a giraffe in the Trolls animated franchise.

Gettin' Better with Ron Funches, launched in August, features the host discussing his guests' journeys toward positive change. The podcast often references Funches' own 140-pound weight loss. Once tipping the scales at 360, since 2015 Funches has hired a weightlifting trainer and modified his diet. When sugar cravings hit, he gnawed on and spit out gummy bears like smokeless tobacco. "And I'm not done yet," he promises in Giggle Fit after tearing, WWE-style, through a banner of himself at his heaviest. "I'm gonna get real healthy, and not just 'American healthy.'"

I love being funny, but when they say things like, 'You helped me because you talked about this,' that makes me happier than anything other than being able to give my son this house.

Funches' motivation was partially professional. The deaths of comedy idols Patrice O'Neal and Ralphie May provided wake-up calls. Traveling to perform multiple shows a night no longer exhausts him. Acting-wise, his roles expanded from "Crazy Guy" and "Homeless Man" to third lead and love interest. "I've been doing this for 12 years," Funches says of his career. "I don't want to take all that time and waste it because I'm not physically able to take advantage of the opportunities that are coming my way now."
Even more important: personal factors. As a single dad to 15-year-old Malcolm, who inspired 2015 album
The Funches of Us
, he's both responsible for and inspirational to his son. When Funches traded the Pop Tarts for a treadmill, Malcolm traded Pop Tarts for the treadmill. (Funches' mother, Karen, who moved into the pool house last January to recuperate from knee surgery and breast cancer, sashayed around in new jeans after shedding 35 pounds herself.)
Weight loss also helped Funches hone his cooking skills; he's since become a familiar face on
Chopped
,
Cupcake Wars
and
culinary failebration
Nailed It
. "A Rice Krispie helicopter's really not a cookie," he decreed as
Nailed It
judge. "I'll penalize him!"
That's what I like about Ric Flair: He tells the truth. He is who he is. Comedically, I want to model myself off of that.

Whatever the outlet or venue, Funches' arsenal of awestruck expressions, singsongy intonation and pregnant pauses allow him to intermesh his passions with his comedy without fear of politically correct policing. Nerding out over
The Great British Baking Show
, for example, isn't the easiest material to parse for triggering content. His biggest "controversy" thus far? Insulting the
city of San Antonio via Twitter
.
Ironically, discussing Malcolm's autism has piqued audience members who insist he's mocking his child's disability. Notably, Funches points out, "I've never gotten that from people who have autism in their family." He recalls June's
Giggle Fit
tapings, where a friend saw a seated teenager wearing curiously large earmuffs. When Funches addressed Malcolm's autism and preference for wearing earmuffs, the teen pointed to his parents, then giddily to his own earmuffs.
"That's the reason I'm writing about my son," Funches says. "I love being funny, and I love making people happy, but when they say things like, 'You helped me because you talked about this. You made me feel better about my life, and it wasn't the end of the world when we got this diagnosis,' that makes me happier than anything other than being able to give my son this house."
Amid appearing on Netflix talk show
The Fix
and joining the cast of Conan-produced animated series
Final Space
, Funches recently began production on DC's
Harley Quinn
. "I play King Shark, who's a member of Harley's gang," he clarifies of the animated series that features Kaley Cuoco voicing the title role. "He's a half man, half shark. I'm very violent, but also very nice."
Per his current vision board, top 2019 priorities include an autobiographical comedy about being the single father of an autistic son. Funches describes the series as following "a pothead man-child who suddenly has a lot of responsibilities he has to take care of by himself, and how that really helped change my life for the better."
Staying humble and (professionally) hungry haven't hurt, either. Rejecting the notion of entertainment as a shouting match, he's fashioned himself into a refreshingly modern role model who knows nice guys don't finish last. Health and happiness are part of the winning journey.
"I don't want whatever is going on to stop," he admits. "I'm just trying to keep my head down and be very grateful, and know that sometimes things dry up. Until then, keep working."
Recommended for You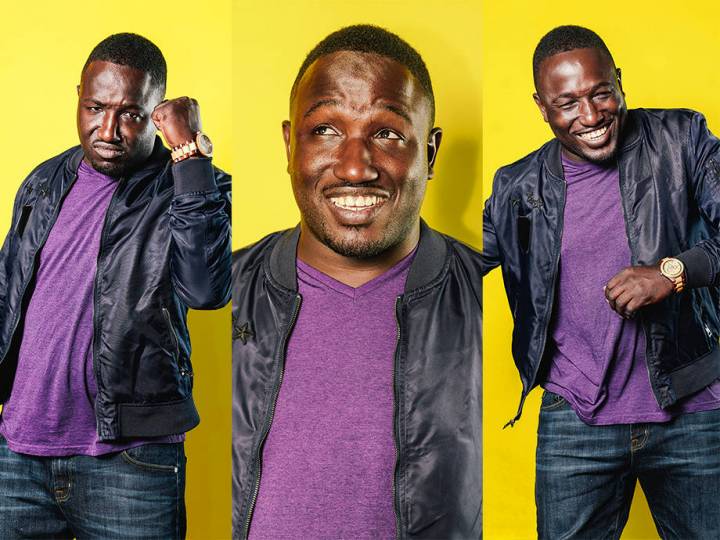 The comic and 'Tag' star examines his creative process, involving a bad joint and wayward tentacle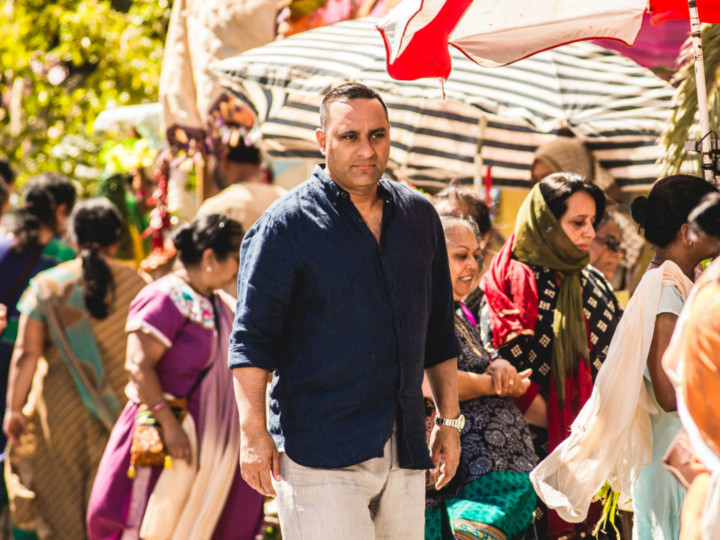 Comedian Russell Peters takes Playboy behind-the-scenes as he fine-tunes the jokes for his tour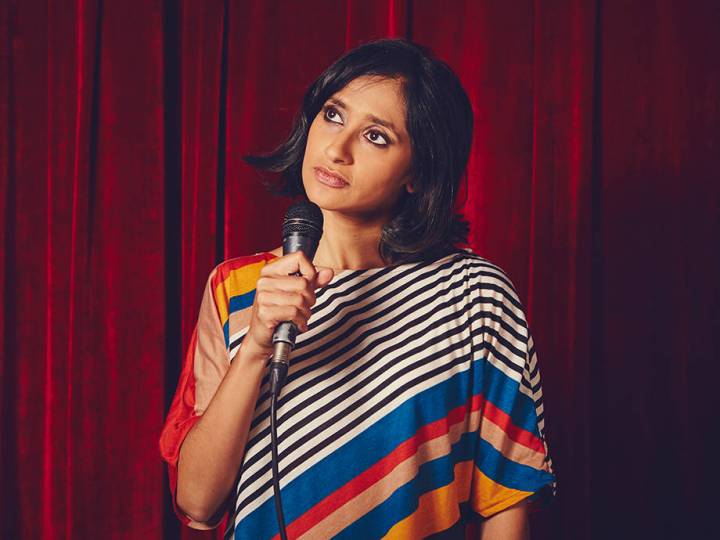 The comedian and 'Simple Favor' star tells Playboy about isolation, temping and co-star Aziz Ansari