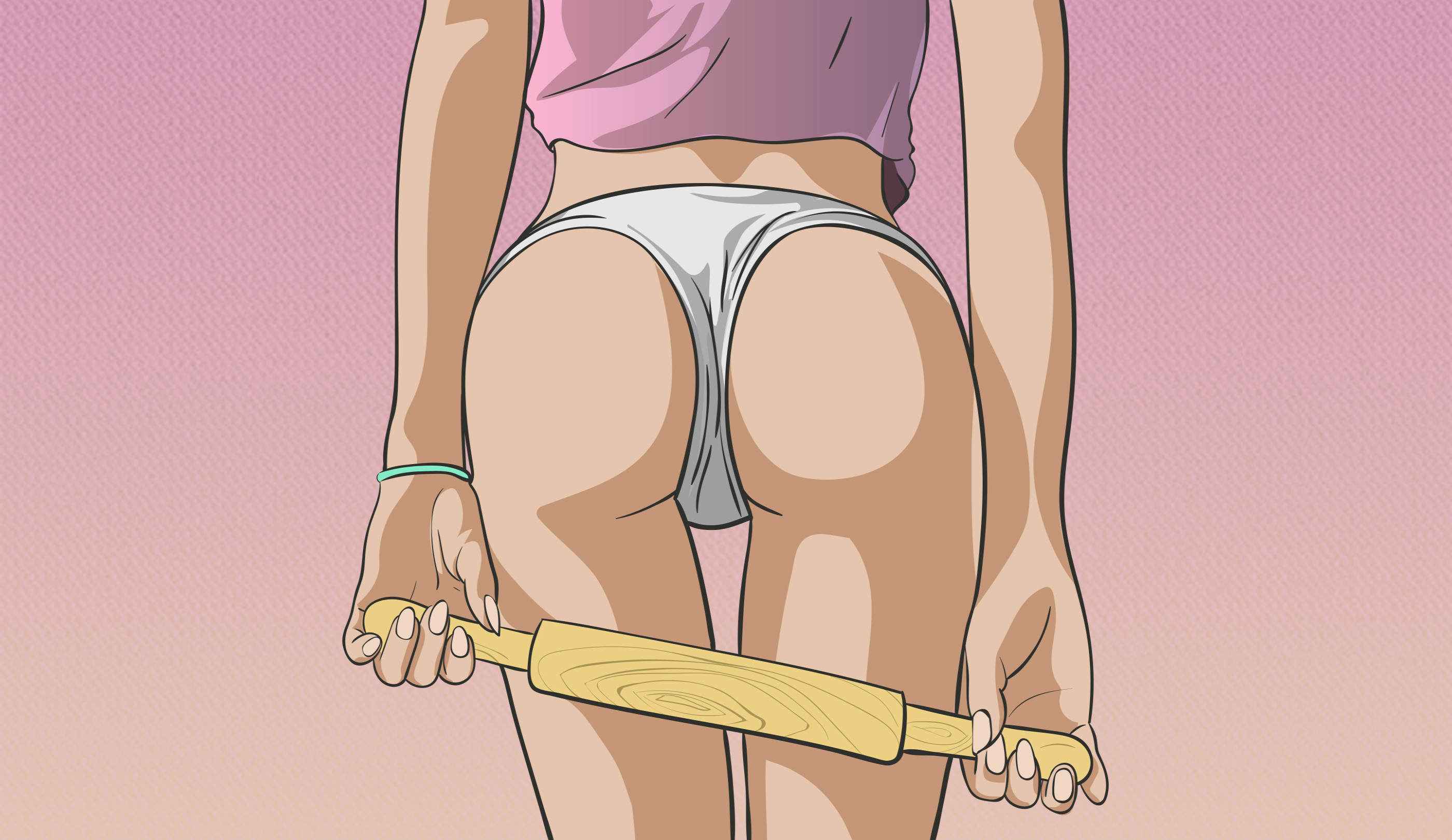 The #Foodporn Phenomenon Began With Porn
Written by Tiffany Leigh

Published on

December 13, 2017
It's an obsession and at times, akin to pornographic lust—at over 140 million tags on Instagram and counting, "#foodporn" has never been more prevalent in our lexicon than now. Although it seems as if it was conceived by social media stalwarts, the term is not new and only resurfaced in popularity in the last few years. Devotees and casual bystanders are bombarded with graphic food imagery on a daily basis, and despite peak saturation, we do not fully comprehend its impact on us. In exploring the origins of this word, we may be able to shed light on our current psyche and its cultural implications on our society.
By delving into a brief history of the word "pornography" and its eventual spin-off "porn", we trace "food porn" and #foodporn's inception. Benjamin Zimmer--an American linguist, lexicographer, and language commentator explains that the word 'pornography' itself is borrowed from the Greek word "pornographos" which means "one depiciting prostitutes"—from the root "porne", meaning "prostitute" and originally stemmed from "bought, purchased"; it is theorized that the original intent/meaning of the word was "female slave sold for prostitution". Zimmer says that the French then borrowed that term and used pornographie in 1842 to describe "obscene paintings" they discovered in the temple of the Roman God Bacchus, who was infamous for ritual cult-like madness, religious ecstasy and tribes of wild women and bearded satyrs with erect penises who followed him.
Fast forward a few decades and by 1962, both "pornography" and "porn" were added to the Oxford English Dictionary in reference to "printed or visual material containing the explicit description or display of sexual organs or activity, intended to stimulate sexual excitement." When x-rated films were surfacing in public spheres, Zimmer says that "horror porn" was the first spin-off and used in 1973 by S. Clay Wilson, an underground comix artist. His illustrations were considered lewd—full of wild violence and sexual imagery that "crossed every boundary of taste". This was the first instance where affixing "porn" to another noun was now referring to things that were titillating in alternative ways--not just in regards to types/categories of pornography and explicit sex itself. From the outset, shock value was the strategy for the earliest example and use of "food porn." More surprising, the term was used in a pejorative manner. Zimmer cites that it stemmed from a 1979 Nutrition Action Health letter published by the Center for Science in the Public Interest, whose mission was to contrast healthy food with unhealthy ones. They encouraged readers to select the "right stuff" versus "food porn". The organization deemed foods that were decadent, excessive, sugary & fatty as bad or as "food porn."
Another variation on the theme of "food porn" around this time was used in a 1977 article penned by Alexander Cockburn in the New York Review of Books. In reviewing a series of new cookbooks, he used "gastro-porn," to describe the integration of "bold imagery" where once only text-heavy cooking instructions were found. Furthermore, it marks a shift in how cookbooks are created and marketed; the once word-addled tombs have gotten makeovers and now feature highly-stylized, professional food photography. These "nouveau and sexy" cookbooks now carry an aspirational allure--while they were mostly inaccessible creations, they offered an element of voyeurism. The images assaults the senses with provocative and sensual photographs as a form of entertainment. And his foreshadowing couldn't be any more accurate. By the 1990s, with the advent of popular cooking shows on TV (e.g. Julia Child, Martha Stewart, Iron Chef) gaining traction.
Cockburn surmises from his reviews and draws parallels between porn and food: both offer something that is (overly) coiffed and groomed, and both offer a form of aesthetic and sensory pleasure that is attained without actually engaging in real acts of sex and cooking: "Between manuals on sexual techniques and manuals on the preparation of food; the same studious emphasis on leisurely technique, the same apostrophes to the ultimate, heavenly delights. True gastro-porn heightens the excitement and also the sense of the unattainable by proffering colored photographs of various completed recipes...the delights offered in sexual pornography are equally unattainable."
True gastro-porn heightens the excitement and also the sense of the unattainable by proffering colored photographs of various completed recipes...the delights offered in sexual pornography are equally unattainable.
Technology and its affordability is what enabled "digital dissemination of photographs" according to University of Notre Dame Professor Erin Metz McDonnell. The "decreasing cost of high quality equipment" coupled with the rise of blogging and photography websites such as Blogger (in 1999) and Flickr in 2004, whose sole purpose was "digital display" made for the perfect storm. By the time Instagram and Pinterest arrived in 2010, these sites, both founded on "putting a premium on visual representations and attractiveness of images" and its currency of "clicks and likes" further "helped the diffusion of a dominant style of visual aesthetic" aka food porn.

The question on everyone's mind lately is whether all this posting means we are "doomed" as a species, chained to our likes and voyeurism through "sexy, stylized foodie images". Our society wonders whether posting "manicured photos" is only to garner superficial attraction as opposed this type of content being informative or of value. Science-fiction writer Pat Cadigan in her 1991 book Synners, actually imagined a dystopian future where people's minds are addled by various kinds of sensuous entertainment, including food porn. Is North American society the author's manifestation of this? The answer is not so simple.

James Farrer, Professor of Sociology in Sophia University in Tokyo, weighs in on the debate as to whether we want to praise or demonize "food porn" as well as commercialization and manipulation of desires that has evolved out of this phenomenon. Funnily enough, it all comes back to sex. Farrer argues "food porn" thrives because it actually stems from an enduringly tumultuous and contradictory relationship with sex. It explains our predilection for the word "food porn" in the first place. Farrer asserts that the term in particular, is a geo-specifically relevant: "North Americans have a very unique stance towards sex--they are repressed but also a very sexually active society--this tension has long existed, due to its puritanical and protestant roots where sex is labelled as sinful. The need to label something as 'good' or as 'bad' is characteristic of North American culture. It is why pornography is such a focus and fascination of American society." He adds that this tension exists in other cultures but particularly accentuated and exacerbated in the United States due to the clash of libertine-ism and liberalism. "On one hand, the country champions 'individualism' and 'freedom of expression'—but on the other, it is dominated and governed by the invisible hand of religious zealotism."
It accounts for why North Americans choose to project this fascination with their food. And it is the perfect vehicle to house and manifest subconscious desires. Food is inanimate object and it abides by the unspoken rules of social exchanges. This dovetails into another issue: class and social inequality. Unlike explicitly showing off money and other forms of wealth (where it is seen as tacky or déclassé), food is an 'acceptable' form of 'one-upmanship' to "display cultural capital and assert power/dominance over someone else (on social media)" says Professor McDonnell. Moreover, it "leverages unattainable standards, unattainable objects of desire, which are consumed through the eyes and mind." Whether the poster realizes it or not, he or she "has become a marketer and teases the line of unattainability, tantalizing the audience to believe that they could do that, have that." Again, this ventures into porn territory—like the viewer of porn, "food voyeurism" via social media apps "exposes the consumer to coiffed images of exotic and amazing foods where one might never have the opportunity to taste it--as with sexual porn, we like to watch what we ourselves would presumably cannot or would not want to do."
"Food porn" has also altered the nature and people's relationships with dining (out). Professor Farrer notes that "we eat and dine for looks and appearances now. When you post food images on social media, you're implicated in the advertisement of food." And this not only affects the public but the dining establishments as well. Not only are chefs cognizant of making dishes "instagrammable" but these images hold sway over whether the next potential patron will choose to dine at this eatery or not. Though, it doesn't necessarily destroy the nature of eating and dining, it only changes it.
"Food porn is neither good nor bad" stresses Professor Farrer. "It is a personal judgement. The fear of us being 'chained' to our phones is not inevitable. Societies can draw lines that dictate what are acceptable social practices and behaviors when it pertains to dining norms". So too much of anything (food porn or actual porn) is, well, too much—especially when it comes to interacting with a screen over companions found in real life.