What. A. Season. But we made it … although, of course, not until ABC put us through the most emotionally exhausting four hours yet. After Colton's two-day finale of The Bachelor, there's not a single emotion I can think of that I didn't feel—livid, dejected and ecstatic, to name a few. But I'm pretty sure that's how I feel at the end of every season, so let's get to our last recap.

We're back in Portugal—
post-fence jump
—with producers and Chris Harrison searching for Colton. Now I know the focus here should be the fact that the Bachelor himself is lost in a foreign country, but I just want to give a quick shout-out to the camera crew running around in the middle of the night with that ridiculously heavy equipment. They truly don't get enough credit, when, in reality, they are doing God's work, keeping a straight face while everyone else is on a downward spiral.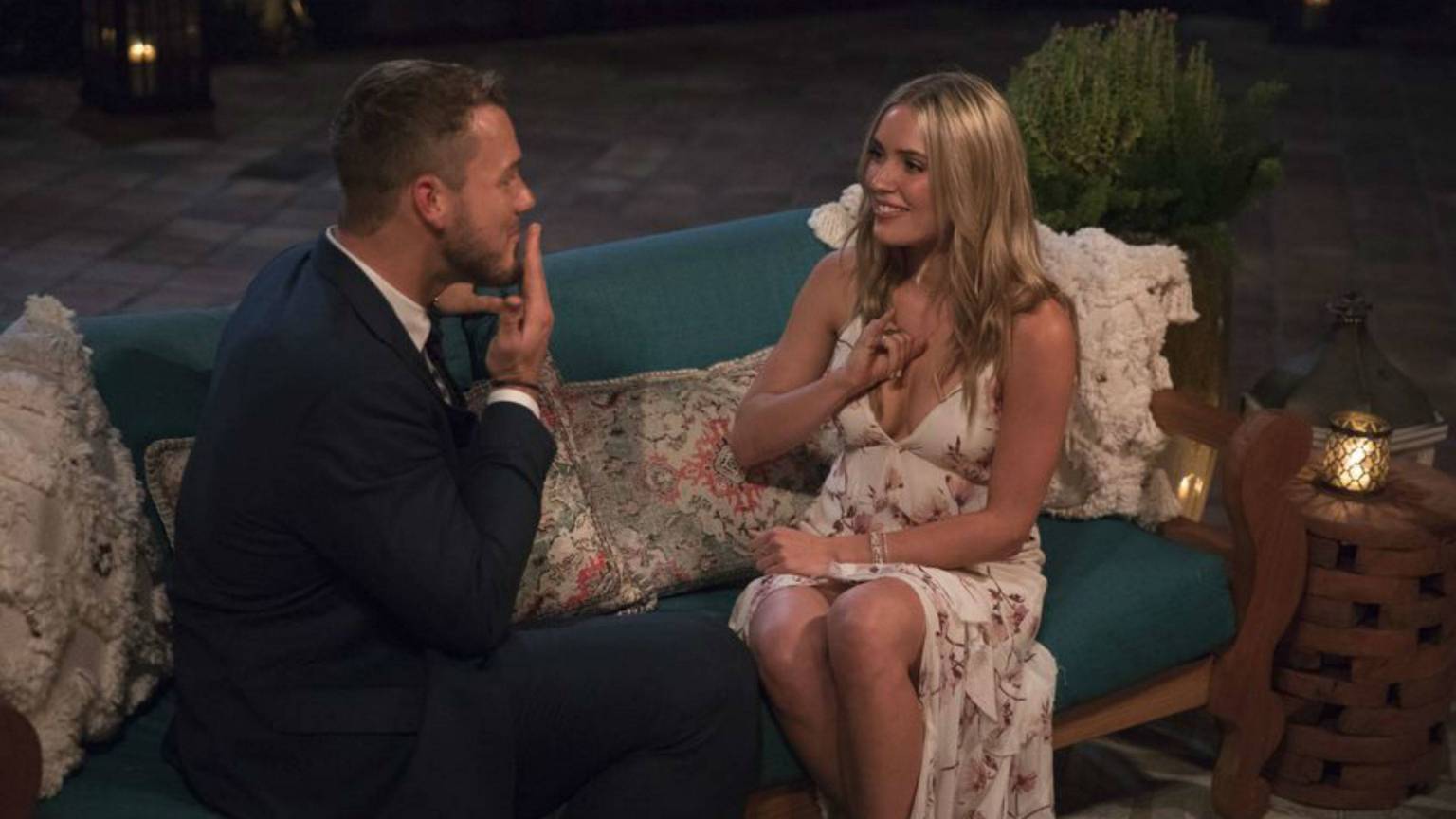 Fortunately, Colton didn't make it too far, and Chris Harrison convinces him to head back to the hotel, where we see some of the rawest footage this season. I personally loved seeing the fourth wall break down, and getting to observe some of the producer/lead interaction. When you are in an environment like this, cut off from friends and family, your producer is often the only person who can help you work
through everything you're feeling
. Oftentimes, producers get a bad rap, but in reality, they want what's best for everyone, and without my producer, I would have been a hot mess making sense of everything that happened in
Paradise
.
Speaking of making sense of things … let's talk about the breakups. I have
been a big supporter of Colton
throughout this season, but seeing how he ended things with Tayshia and Hannah G. left me infuriated with him. I can't help but feel like both of these breakups felt a bit rehearsed, mostly because he basically told them both the same exact thing without saying anything at all. Of course, he added a little extra insult to injury when he told Hannah G. that "I thought it was going to be you in the end." What woman would want to hear those words while getting dumped? And how is Cassie going to feel watching this back? I think my biggest problem with all of this is Colton's lack of ability to articulate himself in both of these breakups. If he is so sure about his feelings for Cassie, why is he not able to voice them? OK, now I'm mad all over again.
Yes, it didn't make for the best television, but at the end of the day, these are real people with real lives, and you have to respect that they did what's best for them.

Of course, as always, Tayshia was a total class act when talking to Colton. She truly is a goddess. I'm also so happy that we finally got to see more of Hannah G.'s personality, and I'm kind of upset ABC hid her from us all season. It truly hit home for me when she said how she hoped to get closure from watching it all back because that is 100 percent how I felt about my breakup with Kevin on Paradise. You can't help but feel like you must have missed something and start questioning your own intuition, which, as women, is one of the worst feelings. Thankfully for both of these ladies, there's always Paradise, and I have a feeling they will both be hot commodities on that beach.

Now—finally: Let's get to Cassie and Colton.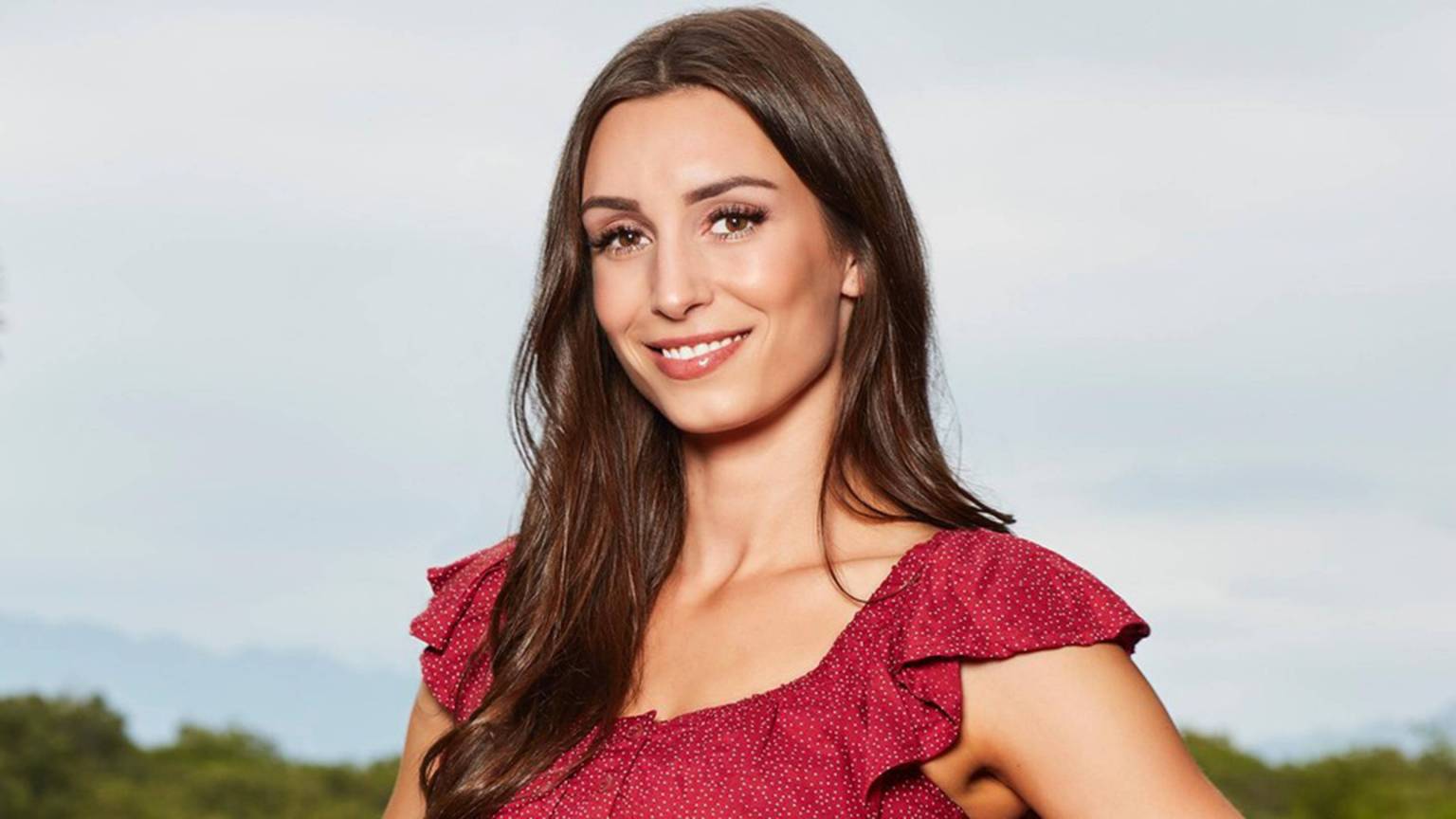 I have so many mixed emotions about these two that I'm not totally sure where to start. I do think they love each other. I even think that she was the best choice there for him.
But
—and this is a big but—I can't help but feel like we all got ripped off a bit when it comes to this season. The whole premise of
The Bachelor
is watching people who have been unlucky in love trying to find "the one" in order to take the next step in their lives, and watching last night, I couldn't help but feel like neither of these two are close to ready. Cassie herself said that she wasn't sure if she is ready to be in a relationship. … I'M SORRY, WHAT?! I can understand not wanting to get engaged, but if you're not ready to be in a relationship, then
why are you on The Bachelor
?
I mentioned last week
that I felt like watching Cassie and Colton together was like watching two high school kids, and last night made that even more clear. I'm not sure either of them has been in an adult relationship, and it seems they both have lots to learn about themselves and relationships in general. Ultimately, I think they made the right choice by simply dating and taking it one day at a time. They seem happy and very smitten with each other, and as long as they're happy, that's really all that matters. Yes, it didn't make for the best television, but at the end of the day, these are
real
people with
real
lives, and you have to respect that they did what's best for them.
Besides, there's always the next season right around the corner … so, cheers to Hannah B. as the next Bachelorette, and Roll Tide.
Xo,
Astrid
---
Astrid Loch competed for Nick Viall's affections on
The Bachelor
season 21, and has found both love and friendship from the franchise. Her relationship is stronger than ever with Kevin Wendt, whom she started dating last summer on
Bachelor in Paradise
season 5.
Now the longest-running medical drama, the ABC show doesn't get enough credit for its take on sex