Did you know that in order to get the most resin possible from marijuana plants it's necessary to sexually frustrate the females? Here's a tip: the same need not be true of your bedroom. But what exactly should you be smoking to get high before you get down? This assignment was a tough, thankless job, but after much painstaking and rigorous research I'm pleased to present you with a round-up of the best cannabis strains to match your favorite sexual position. Now go try them out, lest my valiant efforts be in vain: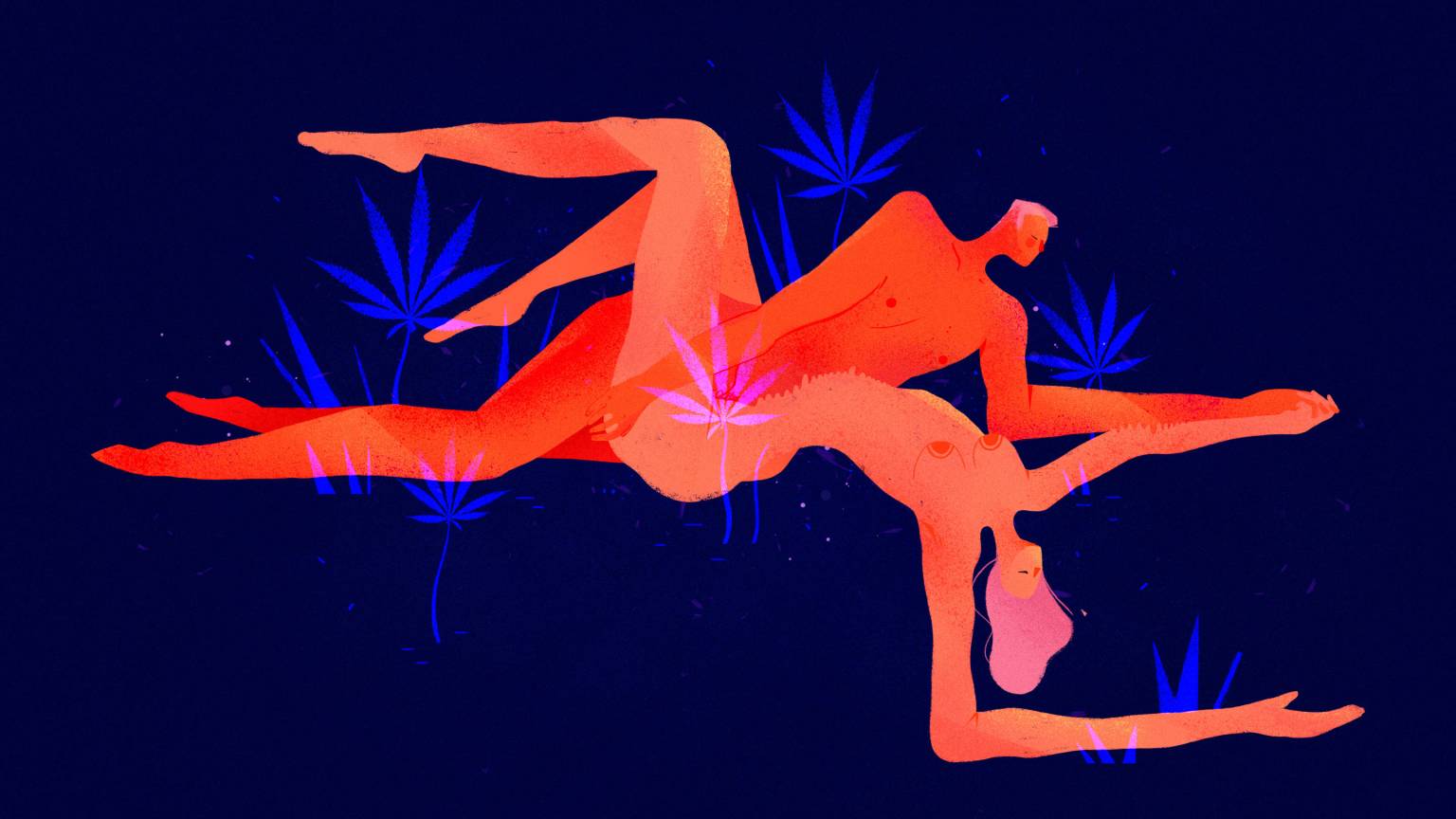 Position: Missionary
Strain: Heavy Grass Tropical Thunderfuck
Why it's so great: My favorite thing about Tropical Thunderfuck is that it gives you that incredibly tactile high, as if every inch of your skin is covered in a sublime fuzz. It's the bastard offspring of Alaskan Thunderfuck and Tropical Tang, and as it's a sativa strain it's not going to knock you out too early. Instead it should leave you feeling mentally stimulated, blissed out and really, really into the idea of skin-on-skin contact. Stroke that sublime fuzz. Everything's going to be alright.
If this strain was a song on your sex playlist it would be: CSS - "Let's Make Love and Listen To Death From Above"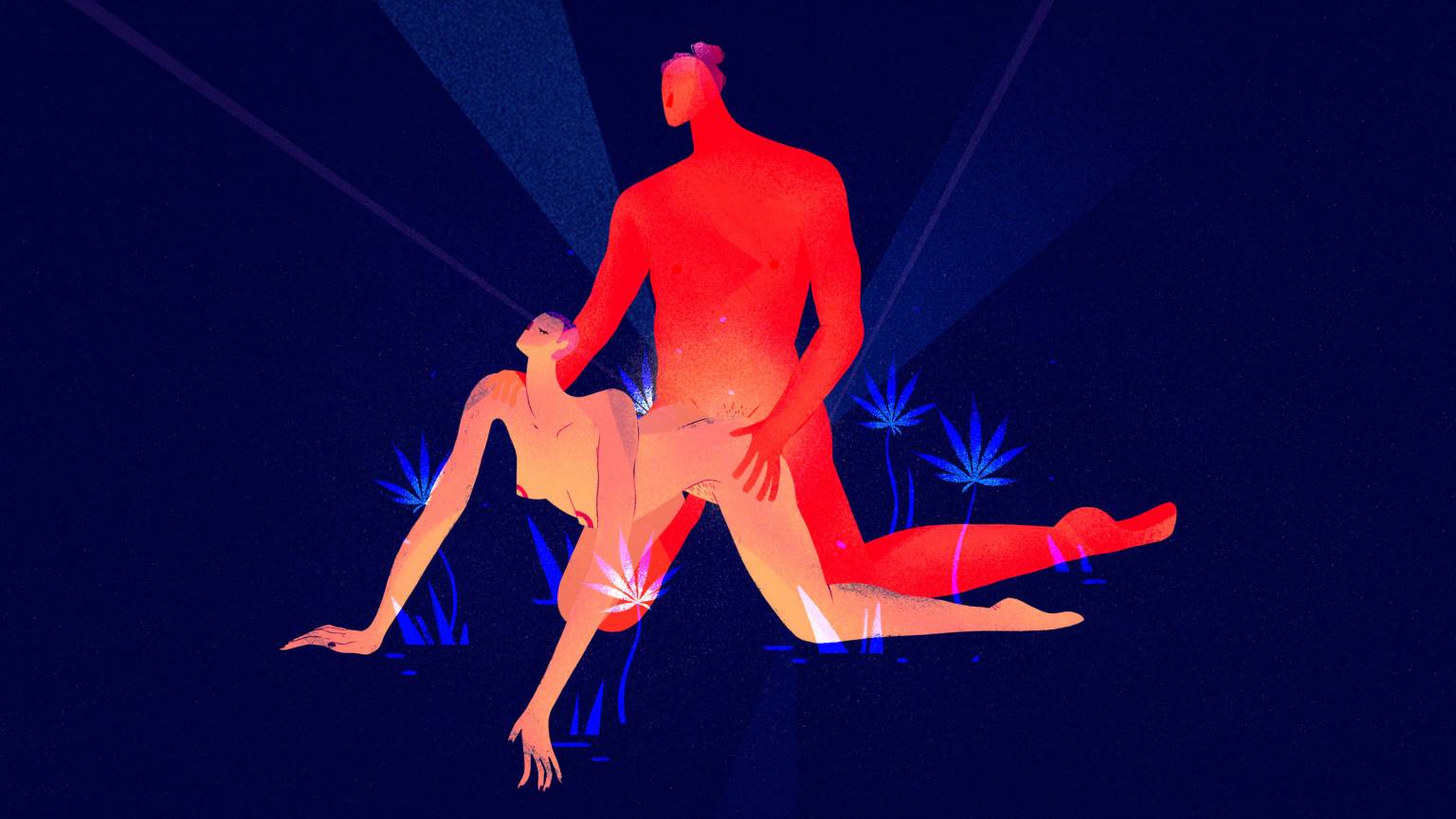 Position: Doggystyle
Strain: Rad Neon Dream
Why it's so great: If ever a strain is going to dispel the lazy stoner stereotype once and for all, Neon Dream is it. It hits with a rush, leaving you feeling wired and ready to work up a sweat. The fruit of an illicit liaison between Super Silver Haze and Purple Punch, this is the strain for when you want the sort of full body high that means you'll still be going when the sun comes up. Call your boss, looks like you're taking a sick day.
If this strain was a song on your sex playlist it would be: 2 Live Crew - "Face Down, Ass Up"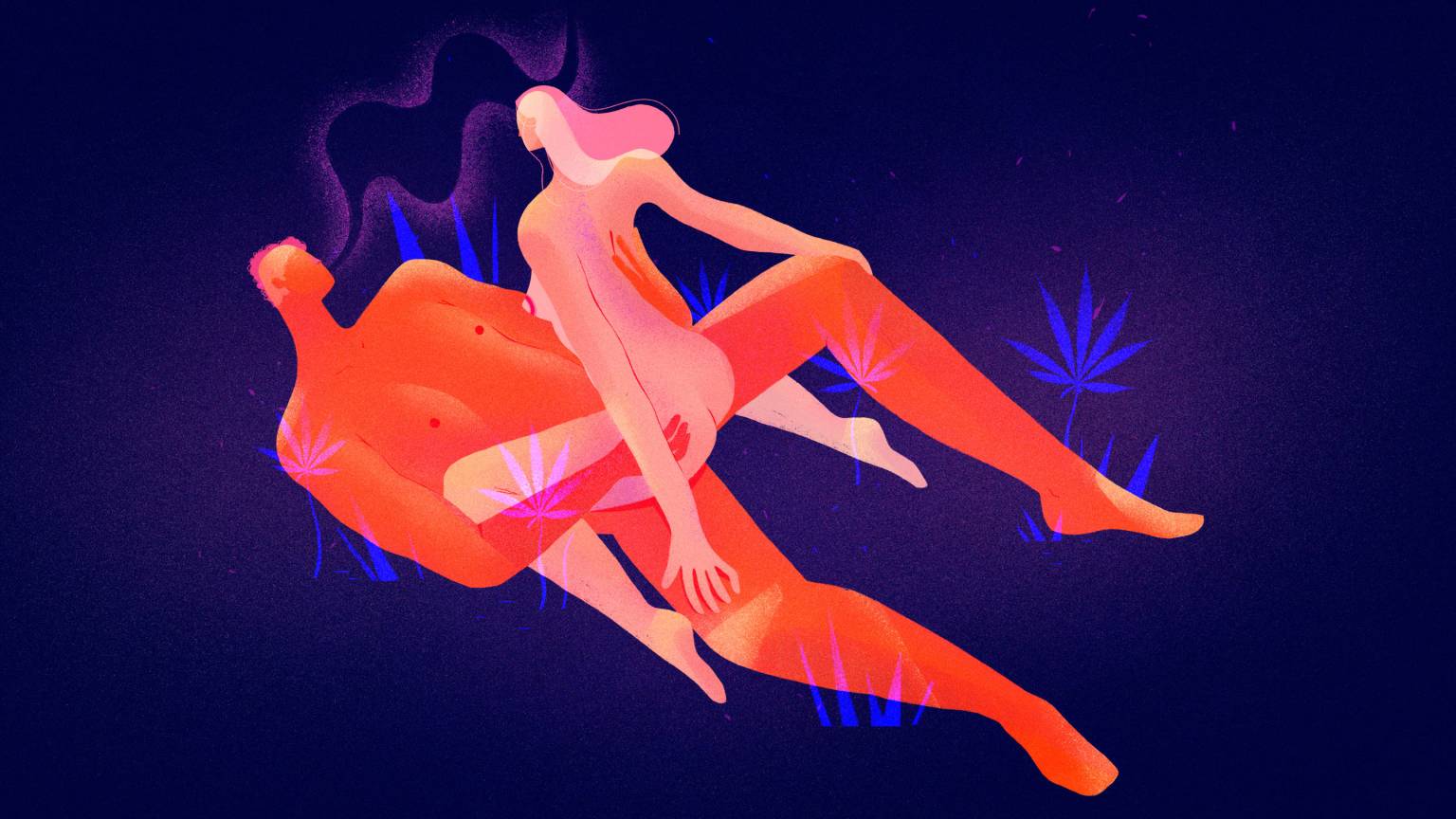 Position: Cowgirl
Strain: Bae Pink Punch Why it's so great: I'll admit—at first I had a few reservations about Bae's 'weed for women' schtick. With their heart-decorated pink vapes and perfume box packaging, it reminded me a little too much of the Bic's widely-mocked 'For Her' range of ballpoint pens, "designed to fit comfortably in a woman's hand". Still, I went in with an open mind and their Pink Punch strain won me over. A blend of Strawberry Cough and Ghost Train Haze, it tastes not unlike the pink lemonade it takes its name from and the high is uplifting, verging on euphoric. Perfect for when she's on top.
If this strain was a song on your sex playlist it would be: The Staple Singers - "I'll Take You There"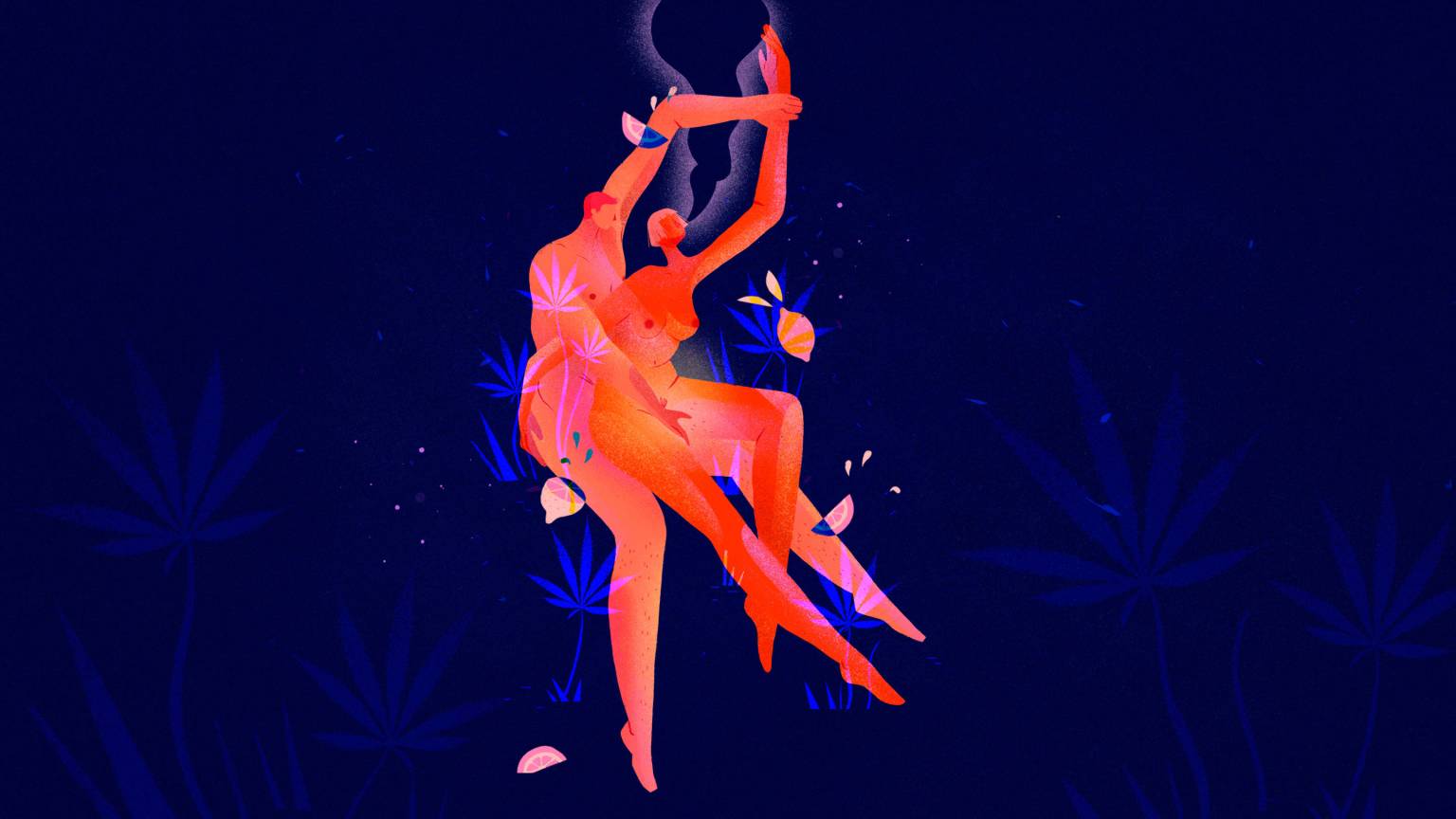 Position:
Sunday Morning Spooning
Strain:
Dosist Passion
Why it's so great:
My first introduction to
Dosist's Passion pen
came at a party when a very beautiful woman approached me, handed me the discreet white vape and said: "Put this in your mouth and suck it until it vibrates." Which seemed pretty flirtatious to me, even after she explained that the Dosist pen vibrates to let you know you've inhaled exactly one 2.25mg dose. Their Passion strain delivers a ratio of 11:1 THC-to-CBD, along with myrcene and limonene. It's an unobtrusive way to smoke that's designed to heighten your libido. At the very least, the woman from that party has nailed your opening line.
If this strain was a song on your sex playlist it would be:
Lorde - "Yellow Flicker Beat"
Read this before you lather up with cannabis lubricant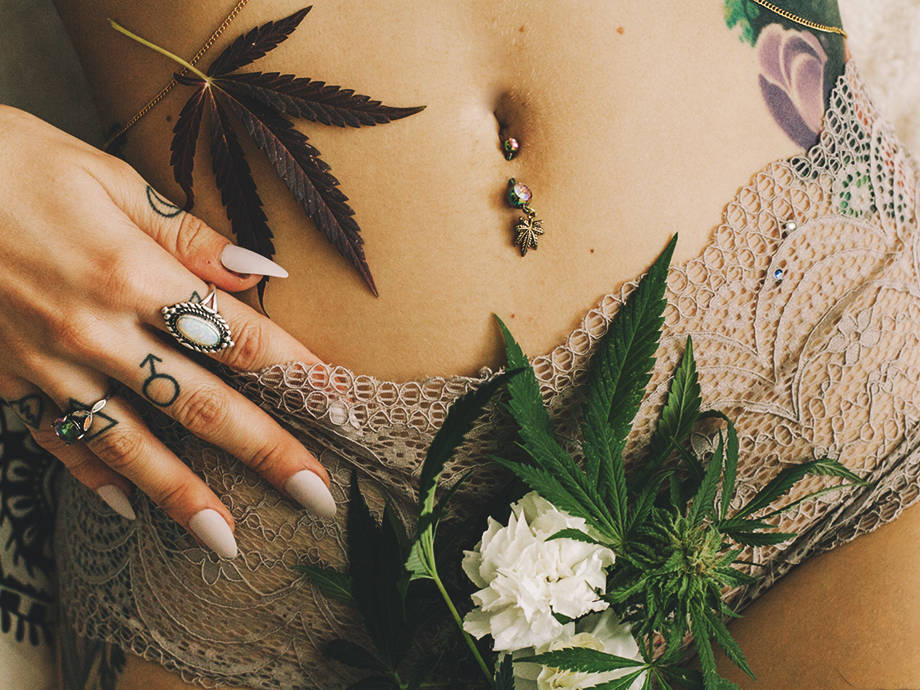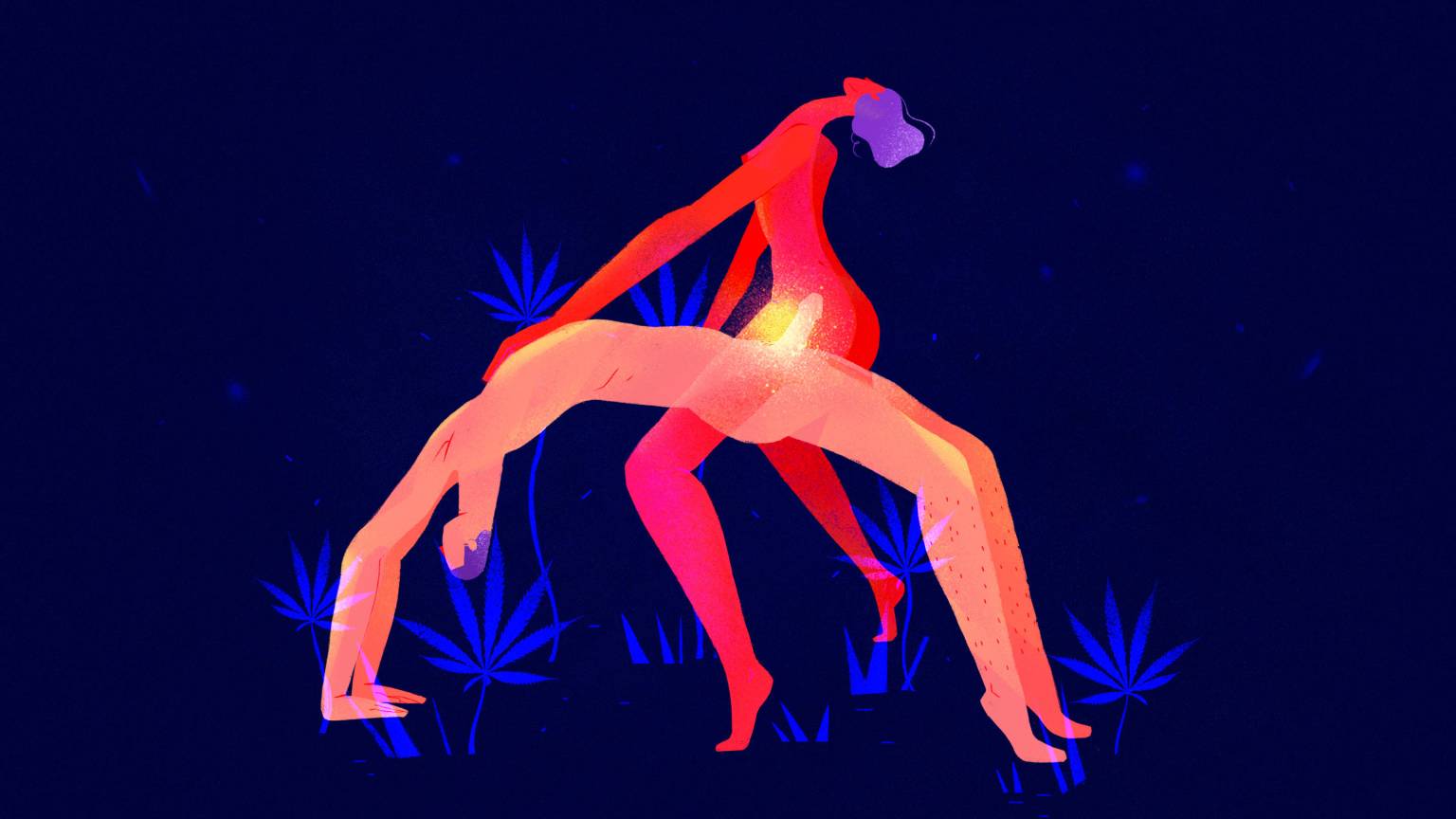 Position: Kama Sutra
Strain: Ash & Ember Fire Dance
Why it's so great: Ash & Ember design their strains for use during yoga and meditation, which makes them the perfect choice if you're planning anything that involves complicated positions, outlandish flexibility or extended tantric exertions. Their sativa strain, Fire Dance, has a musky taste of pine and citrus, and it always seems to have the effect of making me feel creative, as if I'm ready to look at life—and indeed sex—from a new angle. Perfect for experimentation, in other words. Just try not to pull a muscle.
If this strain was a song on your sex playlist it would be: Anything by Sting.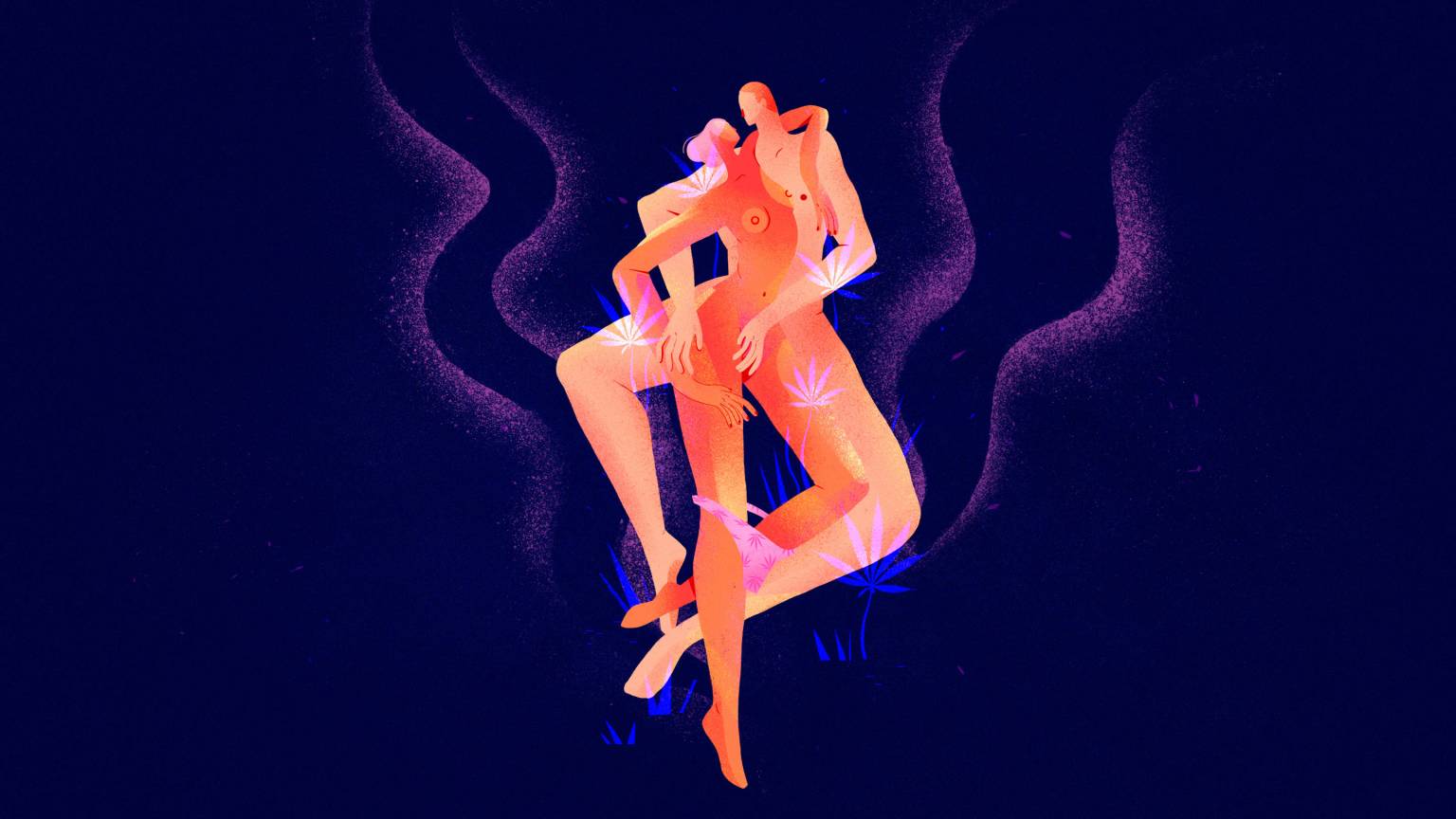 Position:
All-Rounder
Strain:
Sherbinskis Pink Panties
Why it's so great:
If you're looking for a fun, versatile partner who's eager to try it in any position, Sherbinskis' Pink Panties is very much the one for you. A sativa-leaning strain, this flower exists to reduce your inhibitions and induce euphoria. The creamy vanilla taste is accompanied by a hint of berries, and you'll probably detect a citrusy pine aftertaste that comes from the OG Kush lineage. It hits smooth and goes straight to work helping you unwind so dim the lights, put some music on low and enjoy, just for once, being totally in the moment.
If this strain was a song on your sex playlist it would be:
Marvin Gaye - "Let's Get It On"