Director Jason Reitman knows that most of us have a way of misremembering history. We collectively believe Humphrey Bogart said "Play it again, Sam" in Casablanca (the line is "Play it, Sam") and that the beloved ursine family is called the Berenstein Bears when it's actually the Berenstain Bears. This is known as the Mandela effect, named after the persistent internet claims that African leader Nelson Mandela died in prison in the 1980s when in fact he lived until 2013.


We have committed the same historical mangling with 1988 Democratic presidential nominee Gary Hart, the subject of Reitman's provocative new biopic, The Front Runner. It's commonly accepted that a photo of former beauty-pageant winner Donna Rice sitting on Hart's lap aboard the yacht Monkey Business forced the charismatic Colorado senator to cancel his White House run in May 1987. In fact, the National Enquirer published the picture weeks after the Miami Herald and The Washington Post had already exposed the married father of two as an adulterer.

That's one reason 41-year-old Reitman, born in Canada to Ghostbusters director Ivan Reitman and actress Geneviève Deloir, thinks the story deserves another look. "Gary Hart is an almost perfect conversation piece in that he's a reflection of the public," says Reitman. "Hart forces you to ask, What flaws am I willing to put up with in my leaders? When are private matters a public concern? What information should we trust in making decisions about our candidates?"


Before Hart, it was all wink, wink, nudge, nudge, from LBJ and Kennedy on down.

A
2016 Radiolab podcast
brought the story to Reitman's attention; his film is based on the 2014 book
All the Truth Is Out: The Week Politics Went Tabloid
by
journalist Matt Bai,
who co-wrote the screenplay.
The Front Runner
stars Hugh Jackman as the well-coiffed politician and J.K. Simmons, Oscar winner and frequent Reitman collaborator, as Hart's put-upon campaign chief. Rounding out the principal cast are Sara Paxton as Rice (who now goes by Donna Rice Hughes) and Vera Farmiga as Lee Hart, Gary's wife. The trio of recent projects on the subject and the caliber of the
Front Runne
r cast suggest a growing desire to measure Hart's era against our own.
Depending on your perspective, the scandal was the moment American politics either got real or rode off the rails. It was certainly the first time the sex life of a presidential candidate had come under public scrutiny, and one could argue it's a forebear
to current #MeToo coverage:
a powerful man undone practically overnight by highly publicized accusations of sexual misconduct.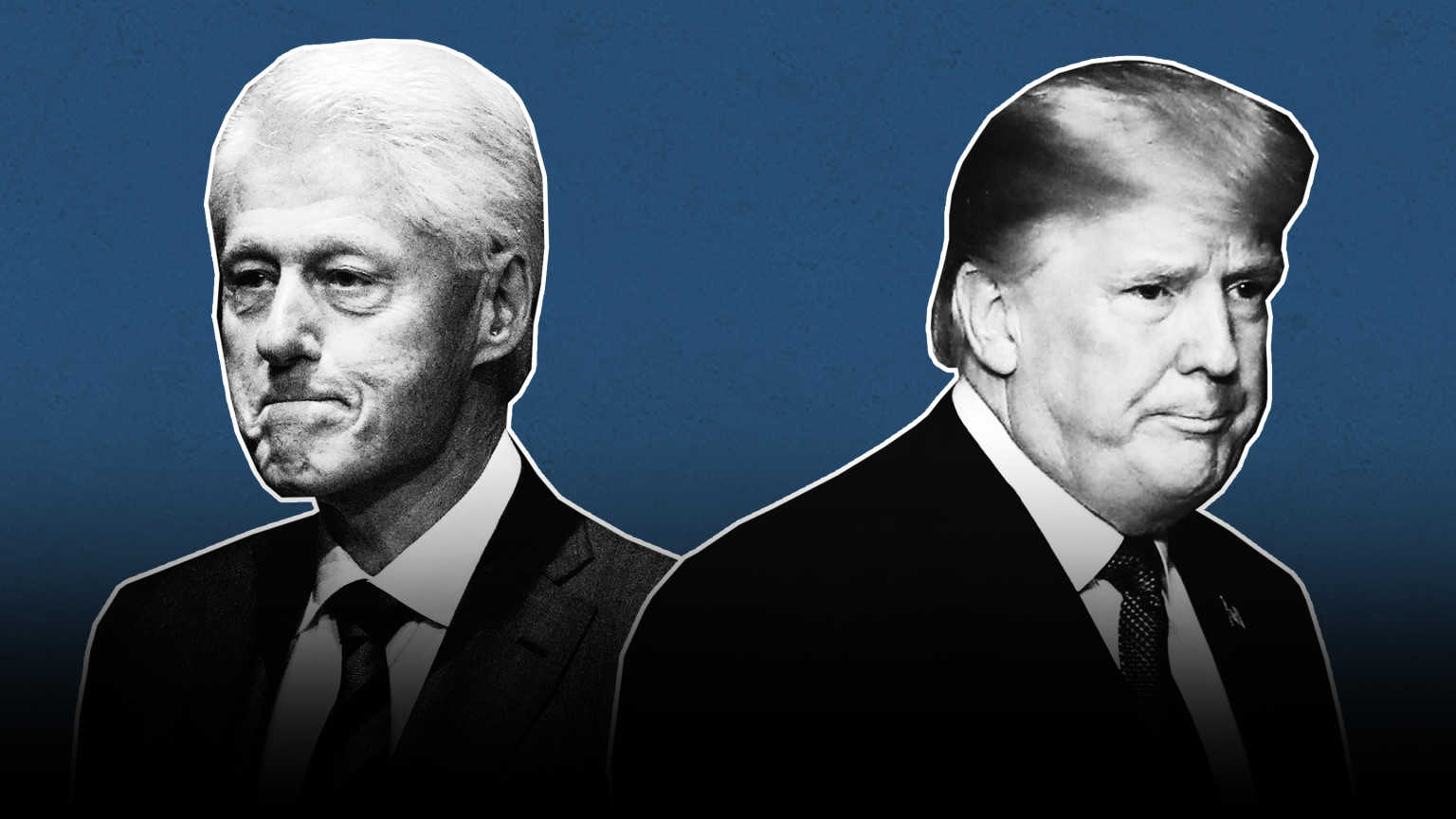 "Before Hart, it was all wink, wink, nudge, nudge, from LBJ and Kennedy on down," says Simmons. "Thirty years later, you look at what presidents have been involved with in terms of their sexual peccadilloes, and suddenly, having a party on a boat or a lady visiting your condo seems quite tame in comparison to what has happened under the desk in the Oval Office."

Few debate whether Hart was an ingenious statesman with the potential for greatness. His views on national security all but predicted the 9/11 attacks, and he advocated early on for a shift in the U.S. economy from industry to digital technology. If Hart had avoided disgrace and made it to the White House, would his infidelity have made a difference in how he led the country? The question fascinates Reitman: "This is a story about human beings who are nuanced and complicated and flawed, and at the end of the day, that's politics. When you elect someone, you elect a person with flaws, and that's as true today as it ever was. We have the most flawed human being of all time in the presidency."

Having a set loaded with 1980s Americana—brick-size cell phones, velour tracksuits, Grand Wagoneers—helped conjure the zeitgeist. "The ephemera all brings a human connection to those days," Reitman says. But the truest test of how The Front Runner holds up to the historical record came when Reitman showed the film to Donna Rice Hughes and the Harts (albeit at separate screenings).


Showing Gary the film was the scariest screening experience of my life.

"Donna was pleased to be portrayed as more than the blonde bimbo cheerleader so many people assumed she was," Reitman says. Hughes graduated Phi Beta Kappa from the University of South Carolina; today she advocates for
internet safety
and
protecting children online
. As for Hart, he returned to law in 1988, earned a doctorate in politics from Oxford University and wrote several books. After many hard times and two separations, Gary and Lee recently celebrated their 60th wedding anniversary. Perhaps it's no surprise that, of all Reitman's subjects, it was Hart himself who stopped the director in his tracks.
"As you can imagine, showing Gary the film was the scariest screening experience of my life," Reitman says. "We all went for hot chocolates afterward, and the first thing he asked was 'Is that really how I talk?' Lee looked at him and said, 'Yes, Gary, that's exactly how you talk.' I started breathing again after that."