It was hard enough for me to get through law school as a single woman, with my complete focus on my education for three years. Of course, Ruth Bader Ginsburg was married, with a young child and also nursing her husband through cancer, when she did it. And did I mention she attended his classes as well and helped him through his coursework while he was sick … at Harvard.

Sometimes, stories like the one told in
On the Basis of Sex
can be overwhelming and be so aspirational that we can't relate to them at all. And that's how this biopic of RBG (starring Felicity Jones) starts out: like any other superhero heroine, whose energy and ability are so beyond that of regular people that her tale can only exist as modern-day folklore. But here's the thing. There are too many single-serving instances in this movie where women and men alike can relate to the struggle—as parent, as minority, as overworked but highly driven to help others—and you start to realize that Ruth Bader Ginsburg represents the determination that a lot of women have, especially single mothers. It's the tale of someone with a lot to offer, who
keeps taking on more
because she has no choice, who learns how to balance it all because she has no option.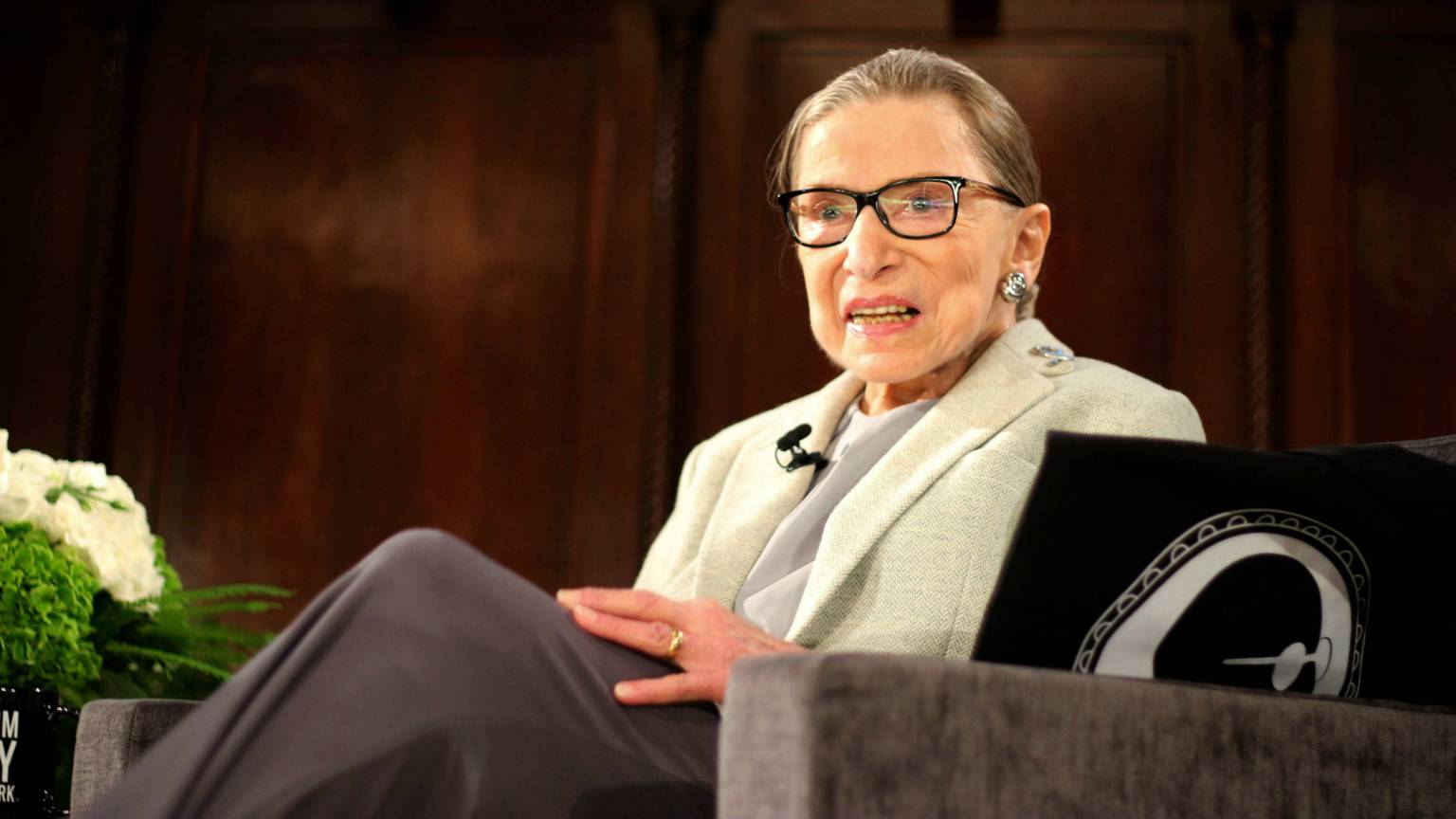 There are so many instances in this movie that I can relate to as a woman, a lawyer, the daughter of a single mother who was a driven lawyer. All of them important and telling—for instance, a young, recently admitted-into-Harvard Law School RBG is asked to stand with other women who were specially invited to a dinner by the dean to explain why she thought she should be taking a place at Harvard when it could go to a
man who needs it more
. This scene was not shocking to me—it was refreshing. It reminded me of my experience only a few years ago, not because I encountered such blatant hostility, but because the resentment was the exact same, although it was lying in wait underneath, always on a slow boil.
I felt it every day and just wished that they would be honest about it, even though they all knew better—the battle of the 1970s had only progressed us far enough to teach
men to take it underground
, to keep this behavior covert, within certain circles. This scene, depicting an instance in history more than 50 years ago, was the validation I was looking for in my own experience, and it gave me great satisfaction to understand that RBG knew I was right and knew it all along.
As America continues to debate whether to brand her a hero or a whore, Stormy Daniels forges ahead
Another poignant element for the movie was the dynamic between mother and daughter. How does a young woman grow into a confident version of herself, when she has natural verbal ability and an aptitude for the law, if her mother is Ruth Bader Ginsburg? The answer is the missing link from a generation before—the social advancement of women and the evolution of female empowerment.

There was a moment in the film, involving mother and teen daughter responding to catcalls on a NYC street, and it was pivotal. It reflected the changing times and the need of women to assert their power. It was the concept that the movie hinged upon—RBG thinking her case could not move forward until times changed, and then realizing that it was in fact her lawsuit that would force change. But more than that, it was the representation of the passing of the third-wave feminist torch that could have been any of us. I saw myself and my own mother, and aside from being bittersweet, it gave me hope for the future.

I saw myself and my own mother, and aside from being bittersweet, it gave me hope for the future.

Despite the hopefulness and the herstory, the best thing I can tell you about this movie is that you will see yourself in it. The struggles of the
now-Supreme Court Justice
through her life transcend legal issues and
the patriarchy
, and regardless of your gender or your profession, you will identify with her idealism and her desire to right a glaring wrong.
It is a movie for the underdog, the single mothers who take their daughters to law school and hide them under the desk because they have no babysitter, like my mom did. The law student who claps back at the dean, albeit respectfully, because they have no choice but to find humor in blatant misogyny to get through it. The feeling of discouragement that the world is not evolving fast enough to protect your own daughter, and the realization that she is evolving to meet the fight. This film is a celebration of a woman, but for men and women alike. So you should go see it … and take your mom.
Pete Davidson and Dan Crenshaw made nice on 'SNL,' but the moment calls for a little scrutiny