When Game of Thrones debuts its eighth and final season on April 14, one thing will be glaringly apparent to longtime fans: There aren't nearly as many naked prostitutes in Westeros anymore.

This is particularly disappointing to Samantha Bentley, who has played three different ladies of the night over several seasons of HBO's
47-time Emmy-winning series
. "I was hoping maybe they'd have me back one more time before it ends," she says wistfully. "But it doesn't look like that's going to happen. It's a different show now."
By "different," she means, of course, less nude. Exposed flesh on
Game of Thrones
has dropped by a staggering 81.8 percent from season one to season seven. This is a pretty dramatic shift for a show that actor Ian McShane, a onetime guest star, once dismissed as "just tits and dragons."
Game of Thrones
isn't a pioneer in gratuitous nudity on mainstream TV. Naked body parts have been slowly but surely sneaking onto American television since Dennis Franz flashed his butt on ABC's
NYPD Blue
in 1994. But it's the first critically acclaimed series to put nudity front and center. The show was once so enthusiastic about rampant nakedness that it inspired new terminology—including sexposition, a word coined by TV critic Myles McNutt to explain how
Game of Thrones
uses random unclothed bodies as window dressing for plot exposition.
Last year gave us the first semi-erect penis on TV and the first nothing-left-to-the-imagination depiction of oral sex.

But the sex seems to have (mostly) disappeared, with no plot-driven explanation. The reason might be that the actors were becoming more resistant. Emilia Clarke, for example, has renegotiated her non-nudity clause with the studio. Or maybe HBO was growing weary of the negative press—one former director claimed he was pressured by producers to do more full-frontal scenes to satisfy the "pervert side of the audience"—and legal battles with sites such as Pornhub, where steamy
Game of Thrones
clips trafficked higher than actual porn.
Whatever the reason, the lack of clothes-less activity in the Seven Kingdoms hasn't slowed the naked renaissance it helped spawn. Indeed, the boob tube has become, quite literally, the boob tube. The number of TV nude scenes featuring women jumped from 497 on 27 different shows in 2008 to 1,370 on 147 shows in 2018, according to Mr. Skin, an online database of nudity in media. Male exposure has seen a similar bump, from 72 scenes across 16 shows in 2008 to 736 scenes on 149 different shows last year.
The explicit carnality on recent shows can make
Game of Thrones
seem downright tame by comparison. All the
tropes
that first caused Westeros to appear so scandalous—incest, rape, prostitutes, woman-on-woman finger-banging, sex at funerals—have since played out on shows including
Shameless, Harlots, The Deuce, Vida, She's Gotta Have It, Outlander, Altered Carbon
and
Orange Is the New Black
. And they're showing much, much more than anything we witnessed on
Game of Thrones
. Last year gave us the first semi-erect penis on TV (on Netflix's
Easy
) and the first nothing-left-to-the-imagination depiction of oral sex (on Starz's
The Girlfriend Experience
).
Sex is clumsy sometimes. People can't get the condom on, or they start laughing.

Put simply, we're living in a golden age of TV nudity. But are today's productions using the same sexposition playbook as
Game of Thrones
, or are they venturing into uncharted territory? Is it just nudity-by-numbers, or are they aiming for something more revelatory than, say, soft-core porn with better dialogue?
Karley Sciortino maintains it's the latter. "The nudity being shot for TV today is much rawer and messier and more improvised," says the writer and actress who has done full-frontal nudity on Netflix's
Easy
, including in that groundbreaking boner scene. "They don't shoot scenes with angles that make your tits look perfect."
She prefers sex scenes that reflect what actually takes place in the bedrooms of human beings. "Sex is
clumsy
sometimes," Sciortino says. "People can't get the condom on, or they start laughing. There's a great moment in the first season of
Easy
where these people are having a threesome, and there's a baby monitor in the room. The baby starts crying, so everybody stops, and they go take care of the baby and then come back. I was like, 'Yeah, that's real life.' "
On her new show, the Steven Soderbergh–produced
Now Apocalypse
(Starz again), Sciortino works behind the scenes as a co-writer and creator, and the cast isn't shy about discussing their limits. "There are a lot of conversations on the set about consent," she says. "They're not just having those discussions—they're leading them. Once you create a safe space where actors feel they're in charge, they're more willing to take risks."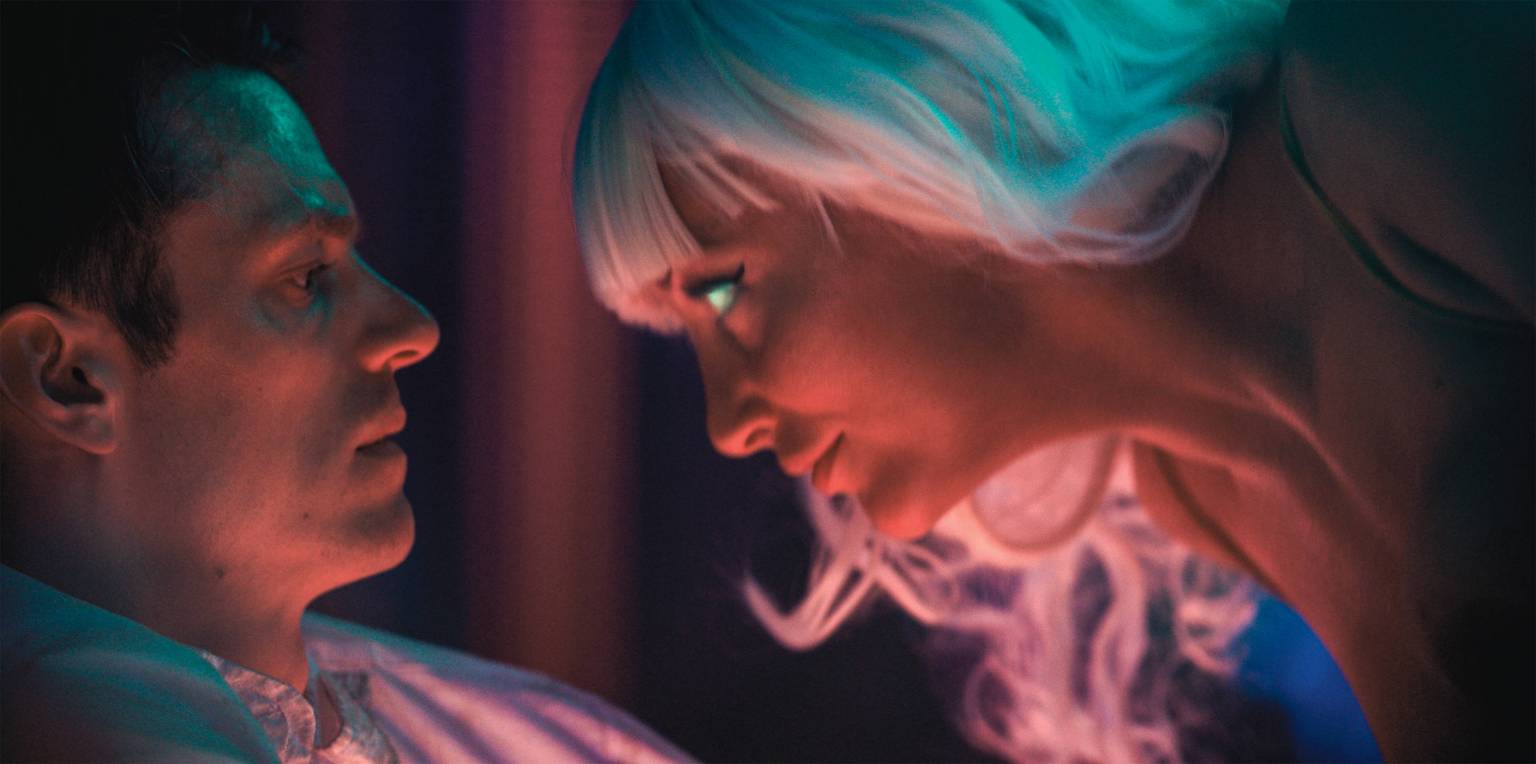 That's very different from just a few years ago, when the climate on TV productions, even at its best, wasn't about making actors feel safe. During filming for the first season of the HBO series Westworld in 2015, nude extras were asked to sign a consent form that warned them they'd be engaging in "graphic sexual situations" that would likely involve "genital-to-genital touching" and posing "on all fours while others who are fully nude ride on your back," among other acts. When the form was made public, HBO insisted it had been written by a casting agency without HBO approval.

Esmé Bianco, who plays the frequently nude prostitute Ros over several early seasons of Game of Thrones—as a refresher, she was featured in the season one tryst coached by Littlefinger—has only praise for how she was treated by the director and producers. But she also has moments of post-MeToo hindsight.

"You really had to be your own advocate back then," she says. "If there was something I didn't want to do, I'd have to speak up in front of the entire crew, which was predominantly men. That's really difficult in a job that's so competitive, and nobody wants to be seen as a troublemaker."

A lot of scripts don't have much more direction for a sex scene than 'They go for it.'

Today, actresses don't have to make those difficult decisions alone. HBO hired longtime stunt performer and fight director Alicia Rodis to serve as the network's first "intimacy coordinator." Working on shows including the upcoming
Watchmen
series—the TV adaptation created by showrunner Damon Lindelof, who's such a fan of on-screen nudity that he claims the vanity license plate on his car reads ffrntl—as well as
The Deuce
and
Crashing
, she acts as a liaison between the actors and the director, making sure the sex scenes involve more oversight than "a cock sock and a prayer," she says.
But it's not just about letting the actors have more input on how much skin they reveal. "What looks good on a screen can be very different from what feels good," Rodis says. "A lot of scripts don't have much more direction for a sex scene than 'They go for it.' But that's not helpful to an actor. That just means do what you'd do in the bedroom. But what works in the bedroom doesn't always read on camera. It's like stunts. You're not actually going to punch someone in the face. You have to cheat it to the camera in a certain way."
Her job isn't just about protecting actors but facilitating more believable sex scenes. "I'm not walking onto a set and trying to get everyone into down jackets," she says. "I want more
sex scenes
. But let's do them right. It comes down to giving actors better direction, and that can be as subtle as asking them, 'Could you alter your hip movement to a swivel instead of a pop?' "
Nudity doesn't need to be sexual. But it doesn't need to be empowering either.
Sciortino isn't convinced that what TV sex needs is more choreography. "You have to be careful not to over-monitor to the point where it becomes sterilized," she says. "Acting needs enough room for spontaneity. These intimacy coordinators are great, but actors should also have the freedom to lose themselves in a moment."

Emilia Clarke, who has been repeatedly naked as the Mother of Dragons on Game of Thrones, has gone out of her way to justify why her nudity on the show is not just narratively necessary but empowering. "It was naked, but it was strong," she told Stephen Colbert in 2016, explaining why Daenerys needed to emerge sans clothing from a fiery inferno after smiting her enemies.

Jemima Kirke, a regular on the HBO series Girls who never shied away from being naked on camera, doesn't feel so strongly that every instance of nudity needs to be fraught with significance. "Nudity doesn't need to be sexual," she says. "But it doesn't need to be empowering either."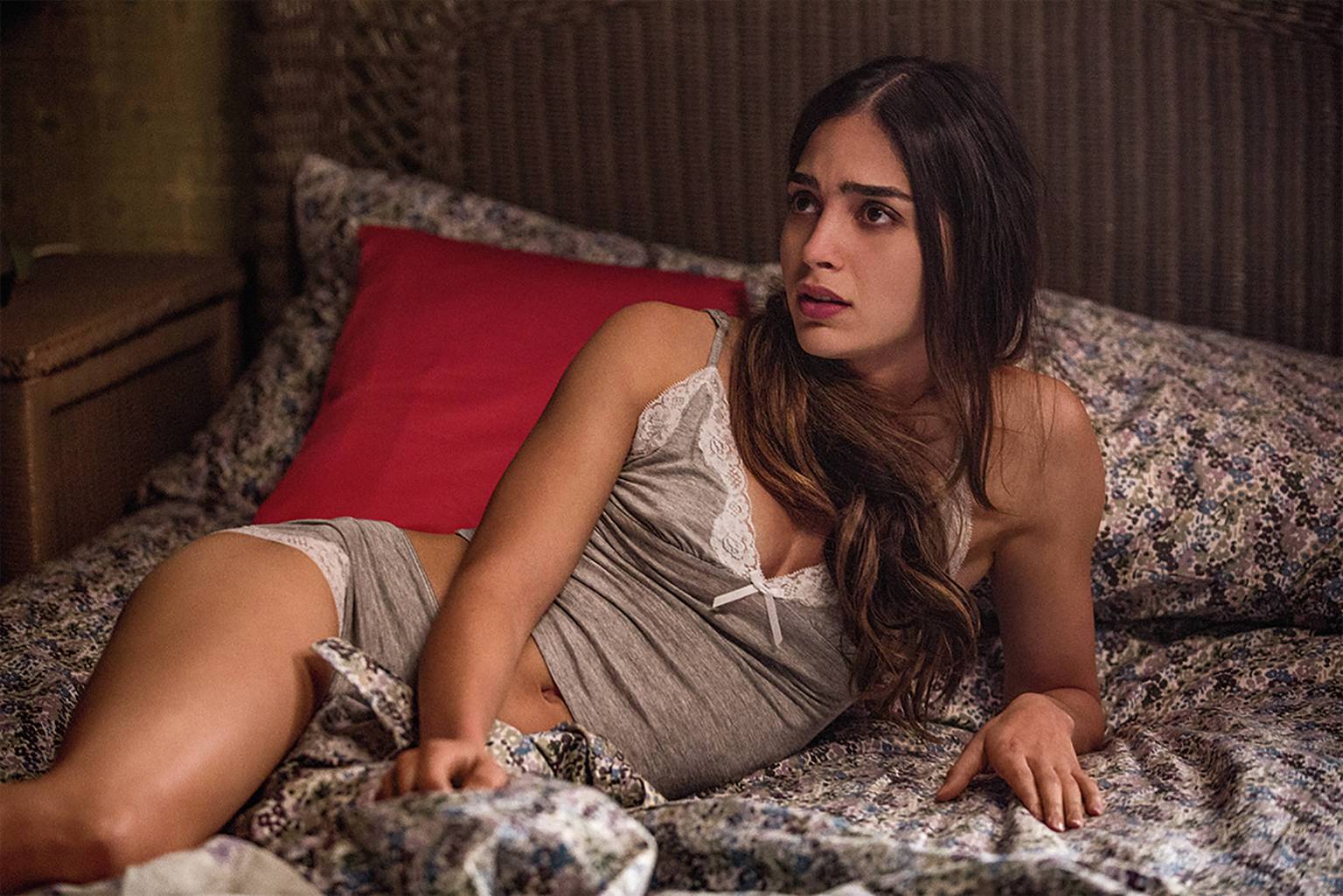 Kirke's most memorable unclothed moment on
Girls
involves her casually eating yogurt while lounging naked on a couch, and she'd like to see more of that unremarkable nudity, where actors go au naturel just because being naked is part of being human. "If you're an actor, then your body is there for telling stories," says Kirke, who also shot several nude scenes in the recent film
Untogether
. "I don't think anything should be off-limits. I don't mind being objectified. That's my job as an actress. I'm a part of the visual story."
Sex on TV isn't going anywhere. If anything, we'll be seeing even more flesh on the small screen in the coming year. But it's not about how much square footage of naked skin is allowed or how graphically the sex is simulated; it's about actors being heard. "We want to keep everyone safe," Rodis says, "but there's also an artistry in this. The actors aren't just props. They should be involved in the decision-making."
She remembers one of her first days on the set of
The Deuce
. She was sitting with an actress—she declines to name her—who was preparing to do a nude scene. "She seemed a little distracted," Rodis says. "So I asked her, 'Are you okay?' She was like, 'What do you mean?' I said, 'I know this is an emotionally volatile and very sexual scene. Are you okay with all of this?' She looked at me and said, 'You know, I've been doing this for 20 years, and I think that's the first time anyone's ever asked me that.' "
It took long enough, but new heroines are finally flying into theaters