The coffee was warm. The conversation was about Donald Trump, and I had to ask a White House staffer —whom I know well enough to buy a cup of coffee for—what the plan would be when Robert Mueller releases his special investigation report.

"It will be an unholy tweet storm," I was told.

"And. . .?" I asked.

"You're guess is as good as mine. He's the star of the show. Whatever he wants."

Apparently the White House is still trying to work out the details.

A tweet storm is inevitable no matter what (if anything) Mueller does—especially if he does nothing. The gloating from the White House would be so severe we might get tropical storms in D.C. Of course, Trump would follow his tweet storm with a visit to the South Lawn to extend his gloating in the form of a few choice soundbites in front of an eager crew of reporters, photographers and sound engineers.

Time used to be I would have to contemplate doing my Rodney Dangerfield impersonation—which is pretty good, I might add—to get President Donald Trump to stop on the South Lawn and speak with reporters. Initially, this didn't go over well with some members of the Press Corps in the early days of the administration, who thought it was undignified, but after I got him to come over and speak with us, the criticism stopped.

Mueller is methodical and careful enough to make sure we don't go anywhere he hasn't already been.

Today, such affectations are unneeded as Trump has secured his sweet spot to speak to the press on the South Lawn, where he spends between five and 10 minutes answering questions as he's leaving the White House. This happens often enough that most reporters haven't made too much of a fuss over the lack of press briefings by Sarah Huckabee Sanders. Yes, we will gladly take five or 10 minutes, two or three times a week, with the president rather than a daily 15-minute monotone improv act by Sanders. The president, if nothing else, is entertaining. Sanders still hasn't advanced past your average open mic night MC.
Sure, with the president you have to worry about helicopters, the president ignoring you, weather, the president avoiding a follow-up question and a general sense that whatever you ask will not be directly answered, but it's still big fun compared to a Sanders disinformation campaign. At least with Mr. Trump you're getting the
shinola
directly from his mouth.
The past week, however, the president hasn't shown up to play.
The
George H.W. Bush funeral,
a foreign trip to Argentina, and life in general seems to be keeping Trump from his visits with the open press for the presidential comedy routine. Of course, to hear Sanders spin it, Trump is the most accessible president in history, but that's only if you want your questions unanswered, misunderstood or ignored. The other alternative is you'll get an answer that lacks any semblance of reality and seems tethered to a bad hallucinogenic experience.
Trump's real reason for his reticence to be seen by the open press doesn't have anything to do with Bush, Argentina or even the inability to read the Apostle's Creed during Bush's funeral. It has everything to do with the Robert Mueller investigation.
Since the midterm elections Mueller has been moving fast. All of Trump's former cronies, including but not
necessarily limited to Paul Manafort,
Richard Gates,
Michael Flynn
and former fixer (I'll take a bullet for Donald Trump)
attorney Michael Cohen
have come back to haunt Trump in some form or fashion as Mueller has pulled them out like human stilettos to be used to make dagger thrusts at Trump's failing Russian narrative. In fact, Mueller's team even announced they have reason to believe Manafort lied to them five times while "cooperating" with the investigation. And federal prosecutors are suggesting Cohen gets sentenced to a "substantial term of imprisonment."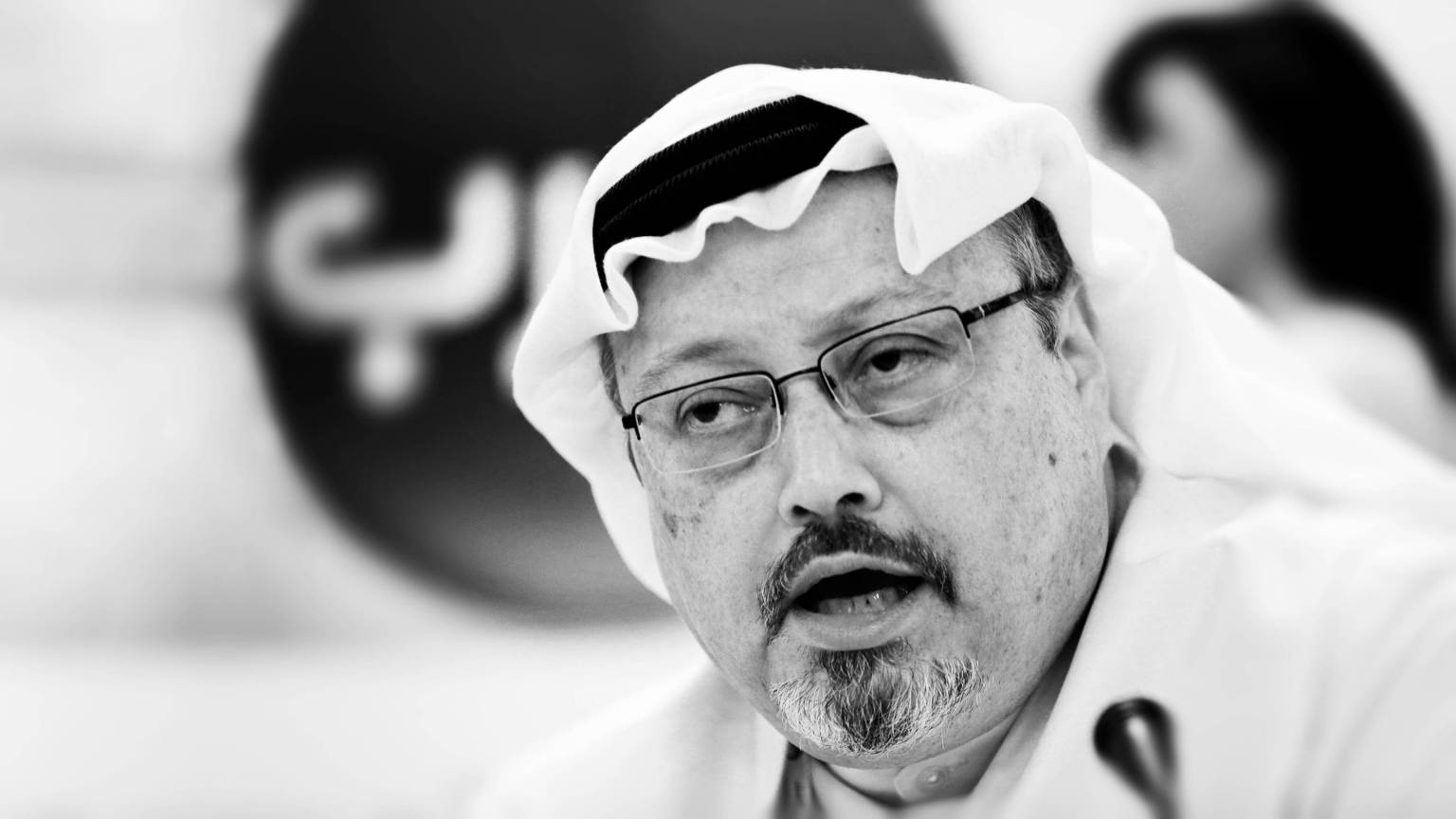 Meanwhile, the emoluments clause civil suit filed by Maryland, District of Columbia and led by Attorney General Brian Frosh from Maryland and D.C. Attorney General Karl Racine has begun. Those two men now have the U.S. District Court's blessing to begin the discovery stage of their case. This gives them the ability to issue subpoenas for Trumps records so it appears the president's long sought after tax returns may soon find their way into the public light.

Rumors continue to swirl around Vice President Mike Pence, son-in-law Jared Kushner and Trump's own sons. Mueller's filings in the Cohen and Flynn cases have only stoked the fires of speculation. News anchors on several networks didn't hesitate to flash copies of the redacted pages of pleadings from Flynn's case on national television as they mused over the prospect of one or more of Trump's closest confidants facing an indictment. "If the president had a dog, the dog would have his own lawyer," the staffer told me as we left the popular coffee spot. "Everyone is lawyering up."

Nobody knows outside of the Mueller investigative team what is on those redacted pages, but there's no shortage of guesses. Each supposition leaves Trump twisting in the wind and in perhaps the biggest blow to Trump's psyche (after his fixer Cohen flipped) was when Mueller recommended no jail time for Lt. Gen. Michael Flynn earlier this week, in thanks for his helpful cooperation. Ask not for whom the bell tolls. It sure ain't Flynn.

Mueller opened up the Trump stage show by laying a foundation through Cohen that Trump's involvement with Russia—at least by trying to make a deal for a Trump Tower in Russia—continued during Trump's campaign for president. The time frame gives Mueller the ability to investigate Trump's Russian contacts for a seemingly unlimited portion of Trump's life, provided there is a link to Trump during his presidential campaign.

We don't know what Mueller has found, but while we're just seeing the opening act, you can bet he's already penned most, if not all, of the rest of this melodrama. Thus the speculation: we are all giving our best guess as to where this is going because, as the redacted pleadings show, Mueller is methodical and careful enough to make sure we don't go anywhere he hasn't already been. The one person who probably knows better than most where this is going is the president, but at least according to staffers, Trump hasn't shared that information with anyone.

"I feel like I'm buckled to a runaway roller coaster and can't get off," the staffer told me as we sipped at the coffee. Last week, some staffers expressed shock that Trump actually had connections to Russia. Some still do. Some are angry, many are frightened and others are busy trying to either hunker down or get out.

Meanwhile, the Twitter flurry on Mueller, often loud, is beginning to sound more desperate:

"Bob Mueller (who is a much different man than people think) and his out of control band of Angry Democrats, don't want the truth, they only want lies. The truth is very bad for their mission!"


Trump tweeted out early in the week.

"Are you at war with Bob Mueller?" I asked. He looked right at me. He said nothing.

By week's end, Trump was still after Mueller and throwing shade everywhere he could. To me it's like laying down chum for a hungry shark when you definitely need a bigger boat. But Trump's off into it: "Trish_Regan: "Did the FBI follow protocol to obtain the FISA warrant? I don't think so. The Dossier was opposition research funded by opponents. Don't use Government resources to take down political foes. Weaponizing Government for gain." Is this really America? Witch Hunt!"

Thursday night he tweeted one of his favorite dog whistles, "FAKE NEWS - THE ENEMY OF THE PEOPLE!" A few hours later, CNN had another bomb threat at its New York offices. Trump, fearful of what the Mueller investigation will bring, is already priming the pump on a number of fronts for his rabid supporters.

By Friday, Trump finally emerged on the South Lawn as he left for a speaking engagement in Kansas City, Missouri. Much to everyone's chagrin Trump took no questions. He only made a couple of announcements about his selection for the United Nations ambassador and his new Attorney General.

"Are you at war with Bob Mueller?" I asked.

He looked right at me. He said nothing.

"Did you fire Kelly?" Kaitlin Collins from CNN asked.

He walked onto the helicopter.

Saturday will mark 38 years since an assassin shot and killed the man who sang, "I'm sick and tired of hearing things from uptight, short-sighted, narrow minded hypocrites. All I want is the truth. Just give me some truth." I hope no one shoots me for thinking the same thing. After all "no short-haired, yellow-bellied son of tricky dicky's gonna mother Hubbard soft soap me with just a pocket full of hopes . . ."