The Grammys were full of historic moments and firsts. Cardi B became the first woman to win Best Rap Album. Childish Gambino's "This Is America" became the first rap song to win Record of the Year and Song of the Year. But before the telecast even started, the awards had already made history, as Post Malone entered the night as the first artist to ever be nominated for an award in solo pop and rap categories in the same year. His song "Rockstar" was nominated for the rap/sung category, and "Better Now" was in the pop category.

Meanwhile, Drake won a Grammy for Best Rap Performance for "God's Plan," which sonically isn't much different from Malone's "Better Now." Neither of these songs are really traditional rap, but are instead mostly harmonized. "God's Plan," however, did not get nominated for a pop Grammy. The answer is simple: Pop Grammys—and pop music in general—isn't about the actual sound of the music. It's about being white.

The fact is, as black popular music becomes more popular, and it becomes more mainstream, it becomes more influential. White artists then, of course, incorporate these musical elements into their own sounds. Thus, the lines between "pop" and R&B/rap get blurred to the point that the mechanics that make up each genre become almost interchangeable. There isn't much of a difference between pop music dominating charts, and rap or R&B music. The only true difference is who's putting out the music, and that determines how it's categorized.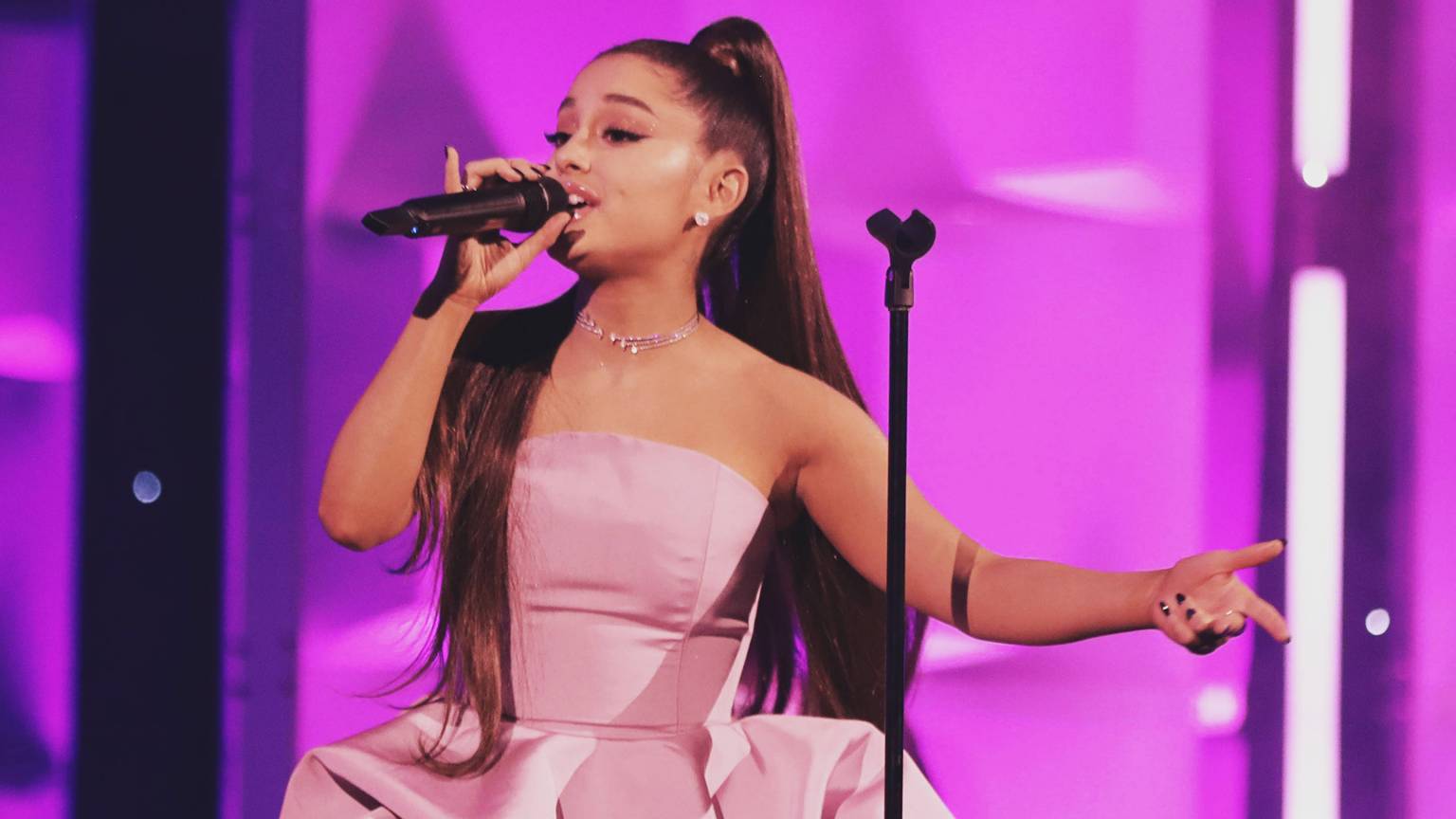 Ariana Grande's latest album,
Thank U, Next
, is one that's full of R&B aesthetics. It's packed with 808s, trap-style drums and music that fits the sounds of black artists who preceded her. But Grande's album,
like
Sweetener
before it
, is a pop album with all the trappings that come with it—placement in the Mainstream Top 40 (a
Billboard
chart that is interchangeable with "Pop Music") and nominations for pop-music Grammys. But if a black artist had made
Thank U, Next
and
Sweetener
, then he or she would be in the R&B category, with race being the only discernible reason why.
Take, for instance, Ella Mai's "Boo'd Up," a monster of a hit that took over 2018. It was a chart-topping behemoth of a record. There's also nothing sonically that separates it from anything on
Sweetener
. However, unlike Ariana Grande's music, Ella Mai's was nominated for Best R&B Album. It's hard to imagine that the nominations would stay the same if Ariana Grande had made "Boo'd Up," and Ella Mai had made any of the songs on
Sweetener
. In fact, no black artist has won a pop Grammy since Pharrell won for "Happy" in 2015. By contrast, four of the last 10 Best Rap Album Grammys have gone to white artists (three to Eminem, and one to Macklemore). So the separation is only one-way, as white artists have no problem inserting themselves into categories black artists are relegated to.
Playboy talks to fellow Atlanta rapper Killer Mike about detainment and diaspora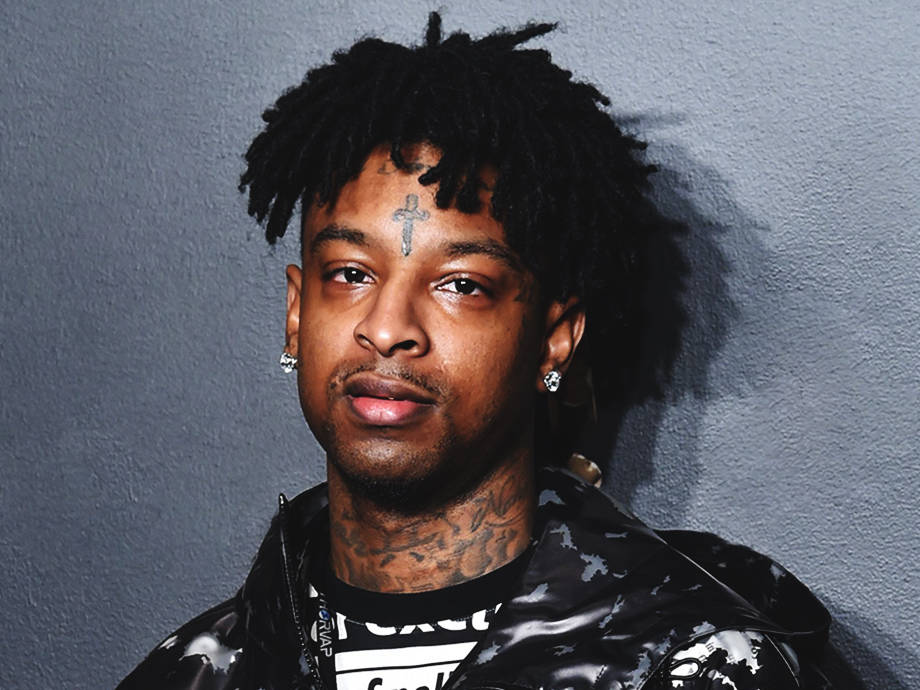 Which brings me back to Drake and Post Malone. Drake has been making undeniably pop music for the entire decade. His songs like "One Dance," and this year's "God's Plan" or "In My Feelings," are all sung. They have all the synth-y and bouncy accoutrements of a chart-topping pop song, but he has been primarily constrained to rap and rap/sung collaboration nominations. (Drake's sole nomination in a pop category was in 2017 as a featured performer on Rihanna's "Work"; the song lost to Twenty One Pilots' "Stressed Out.") Meanwhile, Post Malone was able to become the first "rapper" to cross over into the pop Grammy categories. Malone's music is derivative of Drake or any of his more harmonic contemporaries, but only Post gets to make "pop" music. Despite the fact that he has centered himself in the rap space since his career started, he gets to be pop. Eminem gets to be rap. Drake and his contemporaries who are black artists have to stay in their black lanes of R&B and hip-hop.

This isn't a new phenomenon, either. In the 21st century, black artists have been largely shut out of the pop categories despite making pop music. For instance, back in 2004, Outkast became the first rap group to win Album of the Year with Speakerboxxx/The Love Below. The album was successful in large part to Andre 3000's single "Hey Ya," which featured zero rapping. It was a happy-go-lucky ode to the pop songs of yesteryear. And despite Outkast's overwhelming success that year, "Hey Ya" never entered into the pop categories. It instead won for Best Urban/Alternative song.

If black artists aren't as welcome into the pop-music space, then their chances of topping these charts and reaping the financial benefits are damaged.

There's also a financial downfall for the racial characterizations of pop music. The Top 40 chart is the dominant chart in American music, and it's defined by what gets played on pop-music stations. And if black artists aren't as welcome into the pop-music space for making the music that has been parroted by white artists, then their chances of topping these charts and reaping the financial benefits are damaged.

The simple truth is this: Pop music doesn't exist. There is no way to musically characterize it beyond what's popular. And white. Dismantling the racial qualifications for such a category will open awards, radio and music itself to the people who are actually influencing and moving musical culture forward.

'Sweetener' is the album we've all been waiting for from the multi-talented superstar