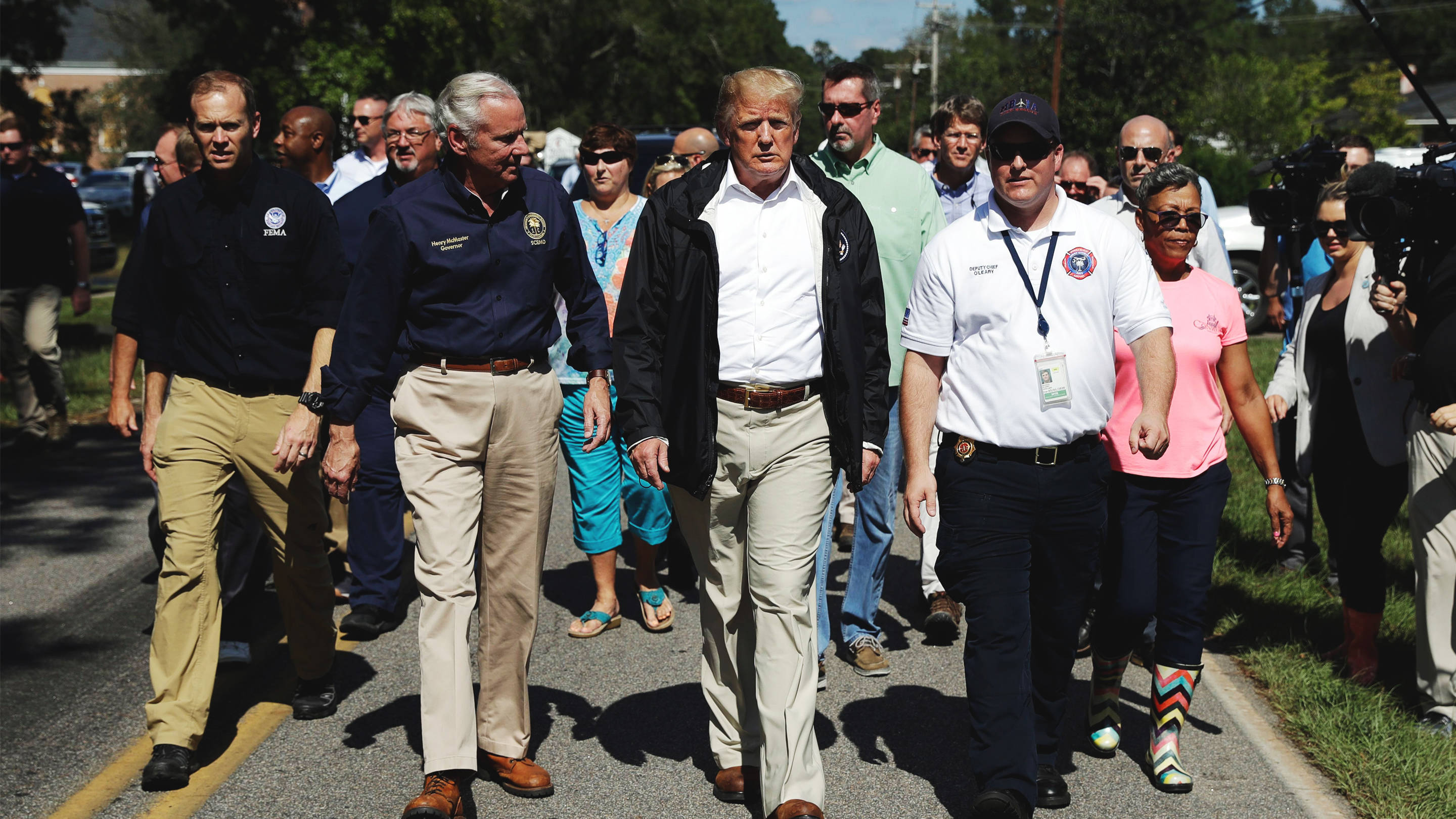 The Calm After the Storm
Written by Brian Karem

Published on

September 19, 2018
There's something different about President Donald Trump. While that sentence is undoubtedly an understatement when comparing Trump to the rest of the known universe, it has found new meaning today. He is now different in an out-of-sorts, "I've taken a boat load of opioids sprinkled with Xanax" type of way.

I first noticed the change in his character
during a Charleston W.V. rally at the end of August.
His good friend, confidant and
personal attorney Michael Cohen
pleaded guilty to campaign finance violations and Trump's former campaign manager
Paul Manafort was convicted
of tax and bank fraud and both of those things became known just prior to the rally. The double whammy, akin to two blows to the head from a Muhammad Ali shuffle and rope-a-dope combo, left Trump staggering, listless and flat during his rally.
Trump praised Manafort for staying in the game while Cohen threw in his cards, but another flurry of punches continued to stagger Trump even as the president said deals with prosecutors should be outlawed. Trump Organization chief financial officer Allen Weisselberg, who is as embedded as a deer tick in Trump's finances, was granted immunity by federal prosecutors for giving info about Cohen shortly after the Charleston rally. About a week later we saw Trump at a rally in Montana slurring the word "anonymous". On that occasion
The
New York Times
just dropped a dime on Trump via an oped penned by an anonymous high-ranking administration official. The writer claimed there were adults in the room guarding against Trump's worst inclinations and that a resistance existed inside the White House.
Each day we try to manage the chaos. Each day it gets harder. And we just wonder how long it will last.

At the same time Bob Woodward began getting publicity over his new book
Fear
.
Stormy Daniels began a publicity tour
for her book about her brief fling with Trump in which
she described his genitalia,
prompting millions of Google searches for "Trump and Mario Kart," among other things.
Randy Rainbow, the YouTube satirist
, tweeted out he wouldn't be eating sautéed mushrooms any time soon.
Meanwhile, Paul Manafort pleaded guilty to a second round of charges and agreed to work with federal prosecutors. While the president continues to hoarsely whisper about a "witch hunt," the Republican prosecutors at the head of two investigations into Trump, his friends and Russian hacking of our elections continue to clean up. Elie Honig, a former federal prosecutor was publicly quoted as saying—with Weisselberg, Manafort and Cohen wrapped up in deals—prosecutors have a "perfect storm" of people cooperating into allegations against the president. Trump responded at one time with accusations against his own Attorney General, but then retreated from threats of firing Jeff Sessions until after the midterm elections.
The result is a listless president cornered in a bunker, with Trump only occasionally popping his head out to maintain he's still there. Late last week, as he walked out of the Oval Office, I asked him, "Mr. President, who's in charge at the White House?" He wouldn't answer.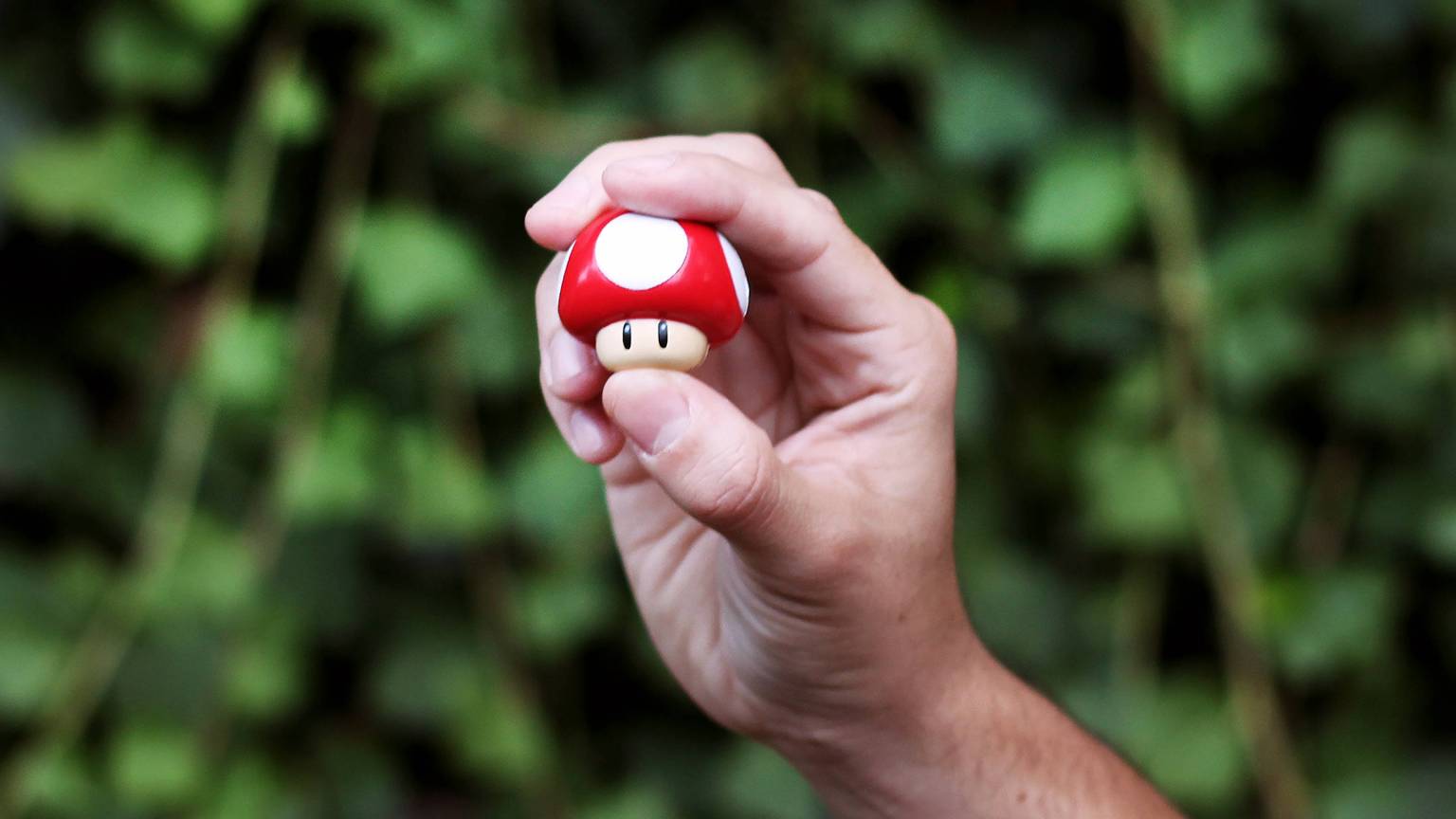 That was in response to those who claim they have participated in a "soft-coup" in the White House by taking memos from him and protecting the country from its president. It was also in response to something a senior administration official told me. "We're caretakers," I was told. "Just trying to hold this thing together because we have no leadership. We have department heads trying to make it all work the best we can, but there's no clear direction. It's chaos."
That much the American people can see all too well. It was seen again with
Brett Kavanaugh's Supreme Court nomination.
The GOP, desperate to put a second pick on the court before the feared "Blue Wave" inundates them in the midterm elections, tried to ram Kavanaugh's nomination down the Democrats' collective throat. The Democrats, many of them primping and preening for the cameras in anticipation of running for higher offices someday, drew out the proceedings as long as possible until the bombshell dropped: a former high school acquaintance accused Kavanaugh of sexually molesting her.
Suddenly, images of Anita Hill and the Clarence Thomas hearings came back to haunt everyone and Trump, still reeling from his own scandal, has had no taste for anything not of his making. The White House has had one briefing this month. Trump has reduced his appearances to rallies and brief appearances on the South Lawn and in White House meeting rooms. His handlers scream "Move along!" after a few minutes of a variety of inquiries and Trump resembles nothing more than a guest star in his own reality series produced from the White House—and lately, that has been reduced to cameo appearances.
Hurricane Florence didn't prompt much of a rise out of the president either, and he probably won't be seen tossing paper towel rolls at survivors like he did
following Hurricane Maria.
He just doesn't seem to have the energy any more. Trump's defense of Kavanaugh has thus been lackluster without the bombast and bluster characteristic of Trump tirades. He still screams at Sessions, claiming he doesn't have an Attorney General because Sessions has maintained his rightful independence from Trump—a surprise to many Republicans and nearly every Democrat.
SWIPE RIGHT: RELATED TO BRETT KAVANAUGH
This week, the broken President showed up in the historical East Room, site of funerals for Presidents Lincoln and Kennedy. From there, Trump brought us another joint news conference. This time it was with Andrzej Duda, the president of Poland. I sat next to a reporter who constantly mispronounced the president's name as "Doo Doo," which was slightly humorous, but another one referred to him as "Duda, Duda," to the tune of "Camp Town Races," which seemed awkward and out of place.
But the whole news conference seemed equally awkward. Trump took two questions, both from friendly news media outlets (Fox News and OAN). But he only let Duda take one question from a Polish reporter before calling the news conference over. Trump himself again appeared as listless and laconic as I've ever seen him. He was not animated in his defense of Kavanaugh and indeed supported the idea of his accuser having her chance to be heard before the Senate Judiciary Committee.
At the end of the news conference, as he stood shaking hands with his counterpart from Poland, I again asked him about the anonymous op-ed. "Are you still searching for the writer of the anonymous
New York Time
op-ed?" I asked. He looked tired and worn out. But he also looked like, just for a moment, that he would answer me.
But then, other questions came pouring into the void, mainly about Kavanaugh. He abruptly turned and walked away. Trump has done a lot of that lately. On Wednesday morning he stopped for about seven minutes on the South Lawn while on his way to examine the damage in the Carolinas from Hurricane Florence. He took a variety of questions including one about North Korea and
his relationship with the county's leader Kim Jong-un
. "It's very calm. He's calm. I'm calm," he told reporters before he boarded Marine One.
Calm
is not something usually ascribed to Donald Trump. With Manafort, Cohen and Weisselberg firmly cooperating with federal investigations, one has to wonder if this "new calm" is artificially induced and if so, how long it will last. Or put it the way my senior administration friend put it: "Each day we try to manage the chaos. Each day it gets harder. And we just wonder how long it will last," I was told.
But the bottom line given to me still rings like a bell in my head. "Whatever happens, no one wants to see Pence take over the Oval Office." Maybe that's why Trump is so calm. The specter of Pence in the White House may be enough to dissuade any rational adult from invoking the 25th amendment or impeaching the Donald. Pence, the ace in the hole.